BEST TV
Always feels wrong as a creative director to not feedback on all ideas presented. And in film all deserved credit in some way this week. But for me the winner has to be
Expedia
for its heroic sense of timing. A message America needs this week even more than ever. Second place is a tough call but the beautifully shot
Centrepoint
film edges it. The writing might get a little Alanis Morissette at times but I know how tough that region is. So well done. Screw it,
Hilux
gets joint second.
BEST PRINT
Sadly I can't pick a winner in print. Most feel a little forced for me. Maybe I missed some Trump when it wasn't there.
BEST OUTDOOR
Outdoor was tougher as I had mixed feelings about all of them. Reluctant to give it to
Coke
but will do on the strength of it being a cool project for the agency to get the green light on.
The Wall Breaker Rope
gets second place.
BEST INTERACTIVE
Interactive. I guess it shouldn't be a surprise that we are flooded with Trump related work right now. But I'll go for
Save an American
. Yes, its for a language school, but conceptually this platform would have huge potential. Runner up is
Watch Around Water
.
BEST RADIO
In radio, apologies for going with another
Trump related piece
. It makes its point, even if in a questionably light tone. No runner up here, the rest feel a little familiar.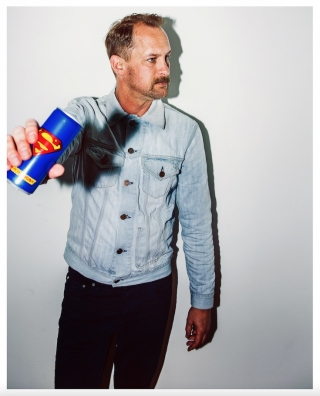 This week's guest judge is Mark Hendy, executive creative director, Grey Germany.
Mark graduated from Camberwell college of art in London in 1997 with no interest in a career in advertising until a childhood friend, former acid house music producer Neil Elliot got him drunk and talked him into becoming his partner.
During the subsequent 17 year hangover they have remained together as a team and worked on campaigns for brands including Ford, T-mobile, Comedy Central, Comfort, Avis, Febreze, Duracell, Pilsner Urquell and Lenor.
Hendy has been awarded at Cannes, D&AD, New York Festivals, ADC and the Effies.
Since leaving Ogilvy London in 2007 Hendy has worked in Vienna, Milan and Dubai before touching down at Grey in Germany in 2010 where he is yet to receive any plaudits whatsoever for his grasp of the German language.