BEST TV
Winner: Absolut Vodka "
Equal Love
". This is a brand living its purpose. This brave film is a testament to the core beliefs of freedom, equality and sustainability that have been at the heart of the Absolut ethos since its origin in 1879. A beautiful cinematic metaphor, "a never-ending kiss" is a universal symbol for acceptance and love, and a salute to equality. The production values, choreography and music are impeccable, demonstrating the level of film craft we've come to expect from BBH London.
Runner Up: Ancestry.com "
Declaration Descendants
". John Trumbull's iconic "Declaration of Independence" painting captured a defining moment in American history, the signing of a document that laid the foundation for a nation. 241 years later, at a time of great national pride, Ancestry.com brought together descendants of the historical figures involved in the signing to celebrate the national holiday. As we like to say at Leo Burnett, this is a powerful HumanKind act.
BEST PRINT
Winner: Lego "
Build The Future
". In a world where play is increasingly digital, this global juggernaut brand continues to capture the imagination of the world. Lego has a rich history of dramatizing "imagination at play," and yet again has found a new, visually arresting way to bring this idea to life with elegant simplicity.
Runner-Up: McDonald's "
Loving Bangkok Nights
". The iconic Golden Arches, woven into the fabric of Bangkok nights, is beautifully captured through exquisite photography in this print campaign for McDonald's. It brings the city's vibrant night scene alive, portraying the human behaviour of the night owls in this much-loved city.
BEST OUTDOOR
I found it extremely difficult to find a winner or runner up in this category. It all felt deja vu.
BEST INTERACTIVE
Winner: KLM Royal Dutch Airlines "
Care Tag
". This campaign is a simple use of technology that creates value for airline passengers even after they've landed. A smart audio luggage tag automatically provides visitors with location-based verbal tips on how to traverse the city of Amsterdam, home to KLM Airlines, the flag carrier airline of the Netherlands. It's a platform that could be built out across KLM's entire network of destinations.
Runner Up: Canal Plus "
AiMen
". The French network Canal+ has launched AiMen, short for "Papal Artificial Intelligence." Consider it a super-powered pope bot. HBO's "The Young Pope," played by Jude Law, is different from his predecessors, and his vision of the world and how his message could fit into people's lives comes to life in real-time, using AI to deliver righteous reminders right when they need it most.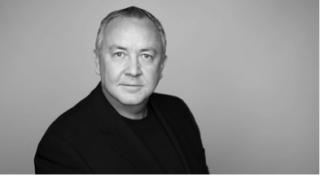 This week's guest judge is Mark Tutssel, global chief creative officer, Leo Burnett and worldwide creative chairman, Publicis Communications.
As global chief creative officer of Leo Burnett Worldwide, Mark serves as the global network's creative leader and is responsible for setting the creative vision for the network's 85 global offices. Mark oversees the creative output for some of the world's most respected brands, including Samsung, McDonald's, Procter & Gamble, General Motors and Coca-Cola. Mark was appointed creative chairman of Publicis Communications, uniting creative leaders from Publicis Worldwide, Leo Burnett, Saatchi & Saatchi, BBH, Fallon, Marcel and Prodigious as the top creative force in the industry. Mark's mission is to lead the group's unrivaled creative firepower and become an indispensable creative partner to the world's leading brands.
In 2015, Advertising Age recognized Leo Burnett as the most awarded network in the world. Under Mark's leadership, the network has also topped the Gunn Report's "All Gunns Blazing" category for seven of the past eight years, leading the industry in new-world thinking.
One of the most awarded creative directors in the industry, Mark's work has garnered every major creative accolade including the prestigious Cannes Grand Prix and 110 Lions. During his tenure as global CCO, Mark has won 579 Cannes Lions, including eight Grand Prix, three Titanium Lions, four Glass Lions, the first ever D&AD White Pencil, two D&AD Black Pencils and two ADC Black Cubes. He has also been named the 'No. 1 Worldwide Creative Director' by Campaign Magazine. Mark's professional success has been rooted in his belief in the power of ideas, and that creativity can change the world.
Under Mark's creative leadership, Leo Burnett has developed world-class campaigns for some of the world's most iconic brands, including P&G, Samsung, McDonald's and Coca-Cola among others. Samsung, Coca-Cola and McDonald's were named Cannes "Creative Marketer of the Year" under his purview.
In 2013, Mark introduced "Creativity Without Borders", a game-changing vision for marketing communications to Leo Burnett that is now widely adopted and embraced by the network.
Mark has had the honour of chairing the world's greatest award shows, including D&AD, Clios, Art Directors Club Global Awards, Eurobest, Spikes, International ANDY Awards, AdFest, Art Directors Club of Europe, London International Awards, and the International YoungGuns. He is also one of the only creative directors in the world to serve as a Cannes Lions Jury President four times. In 2008 he was the President of the Cannes Titanium & Integrated Jury, in 2010 he was the President of both the Film and Press Juries, in 2013 and 2016 he served as the President of Direct.
Mark sits on several boards in addition to Publicis Communications' creative board, including the Publicis Groupe P12 "Executive Committee", the Facebook Creative Council and the One Show Board of Directors. He is a member of the Royal Society of Arts, co-authored a book on Leo Burnett's "HumanKind" philosophy, and when not on an airplane, he can be found at home in Chicago or London.