It's that time of year again, all the editors and senior journalists around the world choose their best ads, agencies, and networks of the year, and report on the quality of work from the calendar year. And it has been a remarkable 2013. A year of big thinking. Advertising people love. From Metro Trains "Dumb Ways to Die" to Dove "Real Beauty Sketches." From Channel 4 Paralympics "Meet the Superhumans" to Southern Comfort Beach "Whatever's comfortable." So what about the first batch of 2014 contenders?
BEST TV
Nestling in the Best TV category were a few big brand names, but the best of the bunch was a short film for a whiskey. In Gaelic it is known as "usquebaugh" meaning the water of life. This beautiful real-life film for Tullamore Dew Irish Whiskey is a love letter to Ireland. The "
Other Wall
" is a beautiful story of friends saying goodbye to a kindred spirit, the Irish way. Four young men walk across the rolling green hills of the Emerald Isle in somber mood on route to an old church. One of the men actually sings an old folk song "The Parting Glass" as they toast losing a friend. Not to death, but to marriage. The craft is impeccable and cinematography beautiful. The storyline is authentic, and even though it exploits every Irish cliche, it skillfully and subtly manages to capture the spirit of the land in true Irish fashion.
The runner up is for
Alto Palmero
, a fashion shopping mall in Argentina. The story focuses on the revenge women enact upon their ex-boyfriends. I love the insight behind this film. Any woman who watches it will have an "aha" moment, as she can completely relate. The film set to the soundtrack "No regrets" by Edith Piaf, portrays the humiliation women inflict with their renovated beauty courtesy of beautiful fashion.
BEST PRINT
The winner in Best Print is for WATERisLIFE's "
Hot Air Balloon
". This nicely art directed campaign gives a face to the millions of young African children who will never see their fifth birthday unless we help raise enough money to provide them with clean water and the chance to live a healthy life. This is one child, a four-year-old Maasai boy Nkaitole. The #8 wish on his bucket list was to see the world from a new perspective.
The runner up in Print is for
Makita Power Tools
. It all starts with the right tools. This impeccably crafted print campaign promotes Makita professional tools using iconic skyscrapers that are presented as drill bits. From the Empire State Building to the Burj Khalifa.
BEST OUTDOOR
In Outdoor the winner goes to the Mimi Foundation for "
If only for a second
". This foundation primarily provides aid and comfort to those who do not have the resources to challenge cancer with peace. Twenty patients diagnosed with cancer participated in a unique makeover experience. They were invited to a studio and asked to close their eyes and a remarkable transformation began. When opening their eyes a photographer then immortalized a beautiful second of carefreeness. A moment of spontaneous joy. A moment to forget their illness, if only for a second. A second in time where cancer did not exist in their lives. A remarkable book documented this precious second in time, and these heart soaring photographs were exhibited in a special exhibition.
The runner up goes to an ambient stunt for Pet Adoption "
Get the dogs out of the cages
". Plastic recycle containers which are located on every street corner in Israel were used to cage dogs needing a home.
BEST INTERACTIVE
In Interactive the winner is Burger King "
Anti pre-roll
". This brand has a history of truly understanding their young audience, having produced the renowned "Whopper Sacrifice" (delete ten friends and receive a free Whopper). This target hates with a passion ads on YouTube popping up. Using an analysis of media consumption, sixty-four customized YouTube ads were created that acknowledged how annoying pre-roll ads were. The perfect recipe to have a conversation.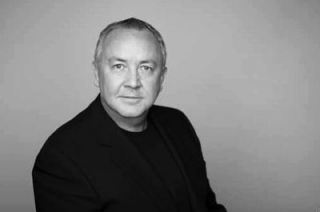 This week's guest judge is Mark Tutssel, the chief creative officer at Leo Burnett Worldwide.
As chief creative officer of Leo Burnett Worldwide, Mark Tutssel serves as the global network's creative leader and is responsible for setting the creative vision for the network's 98 global offices.
Since taking the role in 2005, Mark has helped Leo Burnett move up to the 3rd most awarded network in the world, having more offices contributing to its creative reputation than any other agency network. In the last few years, the network has won three highly coveted Cannes Grand Prix Lions, three years in a row. In 2012, Leo Burnett Chicago won the inaugural D&AD White Pencil for its "Recipeace" campaign. Just this year, Leo Burnett was awarded Best in Show for Branded Content & Entertainment as well as Design by the One Show.
Under his creative leadership, Leo Burnett has developed world-beating campaigns for some of the world's most iconic brands including Coca-Cola, McDonald's and Samsung among others. Mark is passionately dedicated to finding and cultivating the very best talent and creating ideas that have the power to change behaviour.
In 2013, Mark introduced "Creativity Without Borders," a new-world vision for marketing communications to the Leo Burnett network.
"The tenets within borderless creativity - cultural fluidity, democratization of creativity, always on and global collaboration - I believe, will set the benchmark for cultural communications," says Tutssel.
One of the most awarded creative directors in the industry, his work has garnered every major creative accolade including the prestigious Cannes Grand Prix and 60 Lions. Mark's professional success has been rooted in his belief in the power of ideas and that creativity can change the world.
Mark has had the honour of chairing the world's greatest award shows, including Clios, D&AD, Eurobest, Spikes, International Andy Awards, AdFest, London International Awards and the YoungGuns. He is also one of the only creative directors in the world to serve as a Cannes Lions Jury President three times. In 2008, he was the President of the Cannes Titanium & Integrated Jury, and in 2010, he was the President of both the Film and Press Juries. Most recently in 2013, he served as the President of Direct.
Campaign Magazine named Mark the No.1 worldwide creative director, earning the title of top global Creative Crusader.
He is a member of the Royal Society of Arts, co-authored a book on Leo Burnett's "HumanKind" philosophy, and when not on an airplane, Mark can be found at home in Chicago or London.