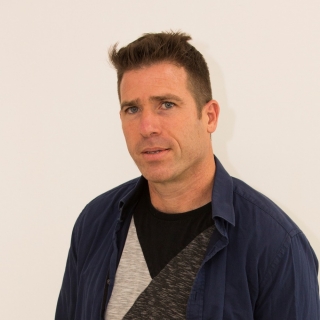 This weeks guest judge is Oren Meir, chief executive officer and chief creative officer at Addict Israel Advertising Agency.
Winner: When it comes to TV commercial, I divide it in two. The one with the great idea or the brilliant script and the one you just want to relax on the couch and see time and time again because they just make you laugh and have fun. Snug '
A New Realm of Cosy
' exactly fits this definition.
READ MORE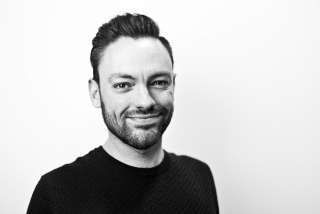 This week's guest judge is Frederico Roberto, executive creative director at Interweave Agency in London and Athens.
Winner: Audi Norway '
Globe
'. It's the second ad I see 'answering' back to the General Motors' one with Will Ferrell at the Super Bowl and its stab at Norway's clean energy vehicles philosophy. Point being, to pull something like this, with Kristofer Hivju, in less than a week, is a great testament of creative prowess. Oh, and great messaging too: "Don't hate. Imitate". Relevant. Timely. All you need.
READ MORE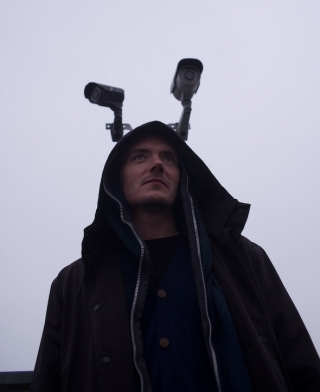 This week's guest judge is Mikolaj Sadowski, chief creative officer & partner at 180heartbeats JUNG v MATT, Warsaw.
Winner: General Motors '
No Way, Norway
'. I'm not a big fan of Will Ferrell nor the typical Super Bowl ads. But this one somehow made it to my newsfeed. Mostly because the teaser was shared by my Norwegian friend. He seemed slightly irritated with this ad. Not sure if Norwegians were the target group for GM but surely they got their attention.
READ MORE
This week's guest judge is Wil Boudreau, founder/chief creative officer of Boudreau Advertising in New York.
Winner: Tide '
The Jason Alexander Hoodie
'. There are so many things I love about this spot. I love how weird the premise is. And I love all of Jason's facial reactions to the abuse the hoodie is taking. But what I kinda love most is that it is an actual product benefit and an actual strategic brief and an actual insight and an actual brilliant idea in support of all of them. I know that's a lot of actuals, but all those together are actually a rarity these days. Particularly in a spot as hysterically funny as this one. Nicely done Saatchi & Saatchi/Woven Collaborate! May you reach dizzying heights on the USA Today Ad Meter.
READ MORE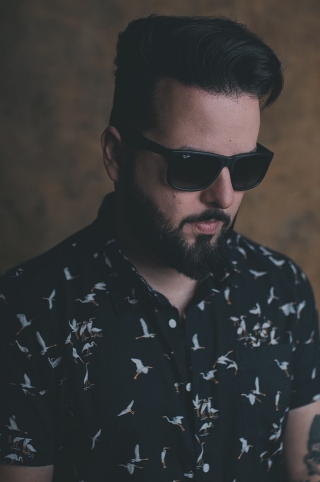 This week's guest judge is Bruno Regala, head of art and design at TBWA Chiat Day, Los Angeles.
Winner: "
Moving Day
" by The Lincoln Project. A brave film. Provocative, with a sarcastic and blunt copy for a unique moment from the history of the USA elections.
READ MORE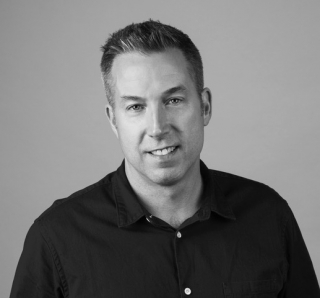 This week's guest judge is Rob Lenois, global chief chief creative officer at VaynerMedia.
Winner: Doritos '
The Greatest Gift
'. I take zero shame in sharing with you all that I am a crier. This one slayed me. Yes, I was just crying. But this piece also did something else for me. It reminded me once again of the true power and scale of what we do every day. The power of advertising. Yes, our job is to help sell products to the world, but it can also make us see things differently and maybe just change the world itself.
READ MORE
This week's guest judge is Eduardo Basque, senior art director, McCann Health, Sao Paulo.
Winner: Johnnie Walker '
Astronaut
'. A film that brings history, purpose, optimism, emotion and a wonderful concept. An impeccable production that encompasses new technologies and that brings us a final result of emotion. When an agency and a client are able to bring all these ingredients together in one job, the result can only be this: exciting. Congratulations.
READ MORE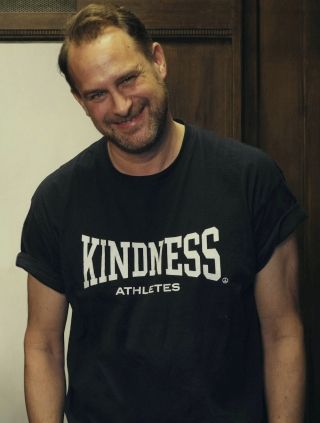 This week's guest judge is Mark Hendy, co-founder of Byrd by Byrd in Berlin.
Well, what a bag of tricks we have in film this week.. Iggy on a beach, LeBron James singing, Hans Christian Anderson set to Radiohead, people smashing work colleagues with squash racquets, and Filipino gen Z kids crying ice cubes.
READ MORE
This week's guest judge is Chris Buhrman, executive creative director at Hanson Dodge in Milwaukee.
First of all, thank you Best Ads, for inviting me to judge. So much good work. As with most judging, my choices are colored by my own experience and personality. In addition, I looked for work that would move the needle, or as we say at Hanson Dodge, work that would help the client "make great leaps."
READ MORE
This week's guest judge is Savio Hatherly, senior art director at FCB Lisbon, Portugal.
Winner: Match.com '
Match Made In Hell
'. A year from hell deserves a match made in hell. I think not even Satan would imagine a year as good (for him) as 2020. Mix an amazing craft (I confess, I never saw a demon like this, "Thank God") write an amazing script and add a love song by Taylor Swift. Absolutely, this TV ad accurately depicts this tumultuous year.
READ MORE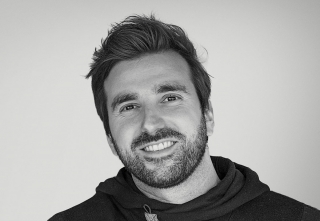 This week's guest judge is Marcelo Rizerio, creative director at CP B Brazil.
Winner: IKEA Russia '
Waste
'. First of all, this spot TV was just fantastically produced and directed. It draws the viewers in, and it's a perfect example of a campaign that really entertains the audience. Furthermore, it managed to address a serious topic in the most unexpected way: giant pieces of foods falling from the sky set to an awesome soundtrack which made the whole spot feel like some sort of cinematic poetry. The subject matter of food wastage is something that can be being talked about all year round, but the idea to choose Christmas to educate people on this issue was a smart choice as it escaped the cliche of the "happy family" that we associate with most Christmas ad campaigns, which is why IKEA's posture was even more unique and relevant.
READ MORE
This week's guest judges are Lisa Fedyszyn and Jonathan McMahon, executive creative directors at Special Group, New Zealand.
Winner: Toyota '
Unbreakable Bond
'. Any ad that can get the term "genital-men" on air gets the nod from us. Nice direction and casting (Walt and your beard-matching steering wheel cover, we're looking at you) that makes for an enjoyable ride.
READ MORE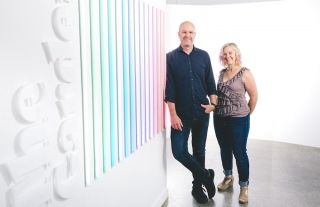 This week's guest judges are Shari Walczak and Shane Ogilvie, founding partners, The Garden, Toronto.
Winner: Heroes of Today '
Intolerance Is Still There
'. This powerful short film tells a story of the true inhumanity experienced by LGBTQ+ communities. The juxtaposition of past and present is a powerful device and serves to tell the story of heinous hate crimes that should be a thing of the past, but sadly, as the spot reveals, continue to be a daily reality for so many marginalized communities today. It's artful in its execution and the use of deep fake technology was good, although a tad clumsy in its reveal at the end. In all, the spot is a strong reminder of how far we still need to go to be better.
READ MORE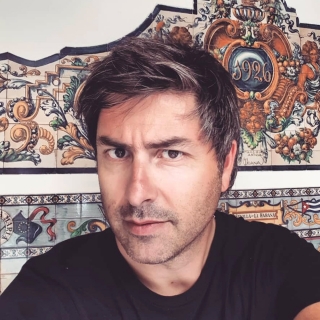 This week's guest judge is Juan Pablo Valencia, regional creative advisor, FCB Artgroup (TICCA Region - Turkey, Iran, Caucasus & Central Asia), Kazakhstan.
Winner: John Lewis and Waitrose '
Give a little love
'. The winner without a doubt: I really liked it! Well done again John Lewis and Waitrose and adam&eveDDB, London! It is very different from anything these brands have done before. Besides, in my opinion the use and combination of different techniques make it very special and festive and not only for adults but for all ages. Obviously, all this plus the overwhelming message of GOODNESS and LOVE, contributes once again by providing a huge spark of positivism and joy, in times where the spirits are not the best, and leaving all cliches in a simple truth: a LITTLE of love makes a HUGE difference!
READ MORE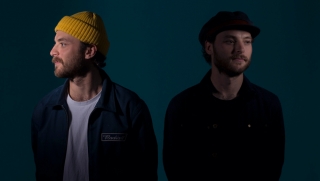 This week's guest judges are Tom and George McQueen, associate creative directors at Droga5, New York.
Winner: Channel 4 - Random Acts '
Damage Control
'. Among the assortment of big budget, big brand, festive ads this week, this is the much harder film to make. Hats off for combining comedy with an honest, raw and elegantly executed conversation on racial injustice in the everyday. It lays bare how attitudes become normalized with a gut punching question of accountability. Those flippant closing remarks "that's more your thing" brutally drive the truth home that there's equal complicity in silence and inaction. In a year where the world has had a gutful and started to rally around real change this film only strengthens the conversation that the onus isn't on Black people and people of colour to end racism, it's on white people to take responsibility and be drivers of change. Powerful stuff.
READ MORE
This week's guest judge is Dave Monk, executive creative director at Publicis Poke, London.
Winner:
Old Spice
. So many Old Spice ads are the stuff of adland folklore. How do Weiden's do it year year after year year? Brilliant VO from some guy I've never heard of playing a sport I don't understand, but who gives a shit, this is hilarious. The words and pictures had me howling. The slightly shoddy computer game animation makes it even better, but my favourite part; to just have 'football man' still running on a treadmill and shouting for fifteen seconds after the packshot and endline. Please make more.
READ MORE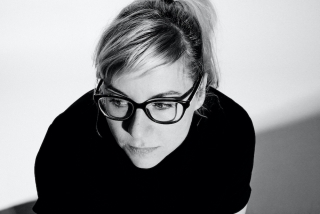 This week's guest judge is Jenny Glover, executive creative director at Juniper Park/TBWA, Toronto.
Winner: McDonald's '
Books
'. A lot of work has been done trying to depict the experience of reading a book and this interpretation felt both fresh and spot on. It's a perfectly executed, PG friendly acid trip, that charmed me into actually wanting to feed my children fast food. No small feat.
READ MORE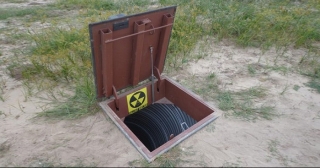 This week's guest judge is Andy Flemming, group creative director at M&C Saatchi, Sydney.
Twelve gauge. Check. Bourbon. Check. Six months army c-rations. Check. I'm closing the hatch of the bunker and descending down the ladder into proper safety as it's the BestAds review and the South Americans are proclaiming the end of days. Let's dive in, shall we?
READ MORE
This week's guest judge is Adrian Flores, a freelance creative director based in New York.
Winner: Rustler's Burger '
Little Red Riding Hood
'. With so many brands forever trying to out worthy each other, sometimes you just crave a bit of telly that's pure dumb fun designed to put a smile on your face. A simple idea that's beautifully crafted and delightfully weird but won't confuse your nan. Wish I'd done it.
READ MORE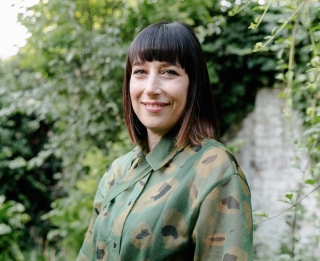 This week's guest judge is Shelley Smoler, executive creative director at Droga5, London.
We're a strange tribe, us advertising creatives. We're happiest when we're shouting about anything but ourselves. I happen to think that's because hidden behind the dark sunglasses of our cynicism is a quiet longing to make work that makes a difference. This week, I was lucky enough to judge some work that does.
READ MORE
This week's guest judge is John McKelvey, founder and chief creative officer of Mirimar in Los Angeles and New York.
Winner: Uber Eats '
Showdown
' via Special Group Australia. Who doesn't want to see a Star Trek Vs Star Wars showdown over something so trivial? I enjoyed all the performance beats, particularly Sir Patrick Stewart, and think Special Group and Smuggler made it fun and easy to watch.
READ MORE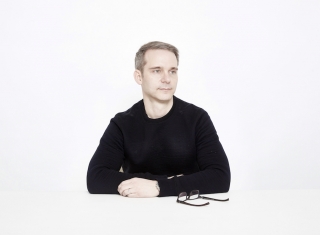 This week's guest judge is Ian Mackenzie, chief creative officer of FCB/SIX, Toronto.
Winner: Hornbach '
It Seems Impossible. Until You Do It
'. A compact epic - and a fun ride built on a true truth. This brand understands and expresses empathy for its users. A classic TV commercial in all the right ways.
READ MORE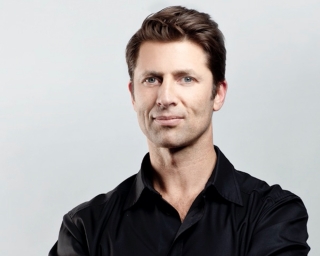 This week's guest judge is Malcolm Poynton, global chief creative officer, president creative, Cheil Worldwide.
Winner: Huuto '
Have Mercy on our Planet
'. Most pleas to save our planet feel much the same. This film from Huuto is different. For starters, it appears more like a trailer for a Netflix show and that makes it watchable from the first scene as the casting and music draws you in. And while the film turns out to be one big hyperbole fest, the ritualistic 'crimes' taking place make you realise how crazy it is to mercilessly discard stuff when we should be selling it on. All of which means, if I lived in Finland, I'd want to do my bit for the planet by selling things I don't need on Huuto. Nice.
READ MORE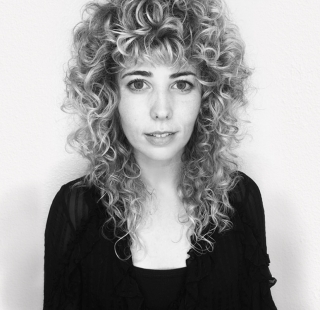 This week's guest judge is Corinne Goode, creative director at BBDO San Francisco.
Winner: Apple iPhone '
Over sharing
'. Have you ever been asked what your last mobile internet search was? I have, and on realizing what it was, I would have sooner chewed up my phone than reveal that history of horrors. Although I wished this spot had gone with some more realistic searches: "how do you make a living as an erotic foot model?" and "will owning a large parrot mean I'll be single forever?" our phones see our most vulnerable selves, and this spot did a wonderful job at reflecting that.
READ MORE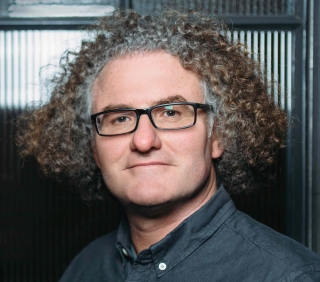 This week's guest judge is Wayne Deakin, executive creative director, HUGE EMEA.
Winner: Nike '
Better
'. Once again a memorable Nike ad. Love this spot with a super simple and powerful thought and a lovely crafted visual multicultural treatment. I chose this because in the arms race for attention today we don't see enough of ideas like these that just have effortless confidence and a simple unifying idea that could go anywhere. Loved the narrative, the music and the modern interplay of visual styles and casting. Congrats folks.
READ MORE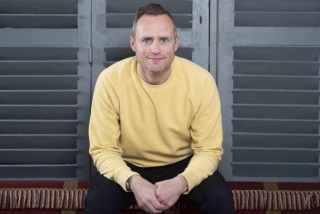 This week's guest judge is Andy Jex, chief creative officer at TBWALondon.
Sorry Chorus, any other week you would be a winner. Your "
Bad Net
" spot with slow internet visualised in the real world is beautifully realised with superb detail and wit. Unfortunately, it doesn't get to win this week. There are two stonkers ahead of it -
The New York Times
and
Setapp
.
READ MORE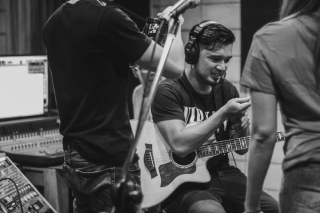 This week's guest judge is Herbert Hernandez,founding partner at GIGIL in the Philippines.
So many great spots to choose from.
First place:
iPhone 11 Pro
. Clear winner. The cinematography. The buzz it generated. I shared it on my social media accounts when I saw it last week. It's the clear winner for film. It embraced vertical films. It's really hard to convince client to do this kind of thing but I guess Apple is Apple. (Wait...where's the Fortnite video? But anyhow, I enjoyed this.)
READ MORE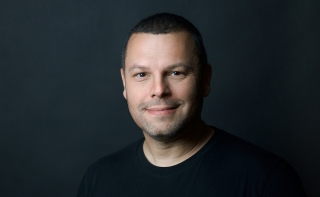 This week's guest judge is Fabio Seidl, director of global creative development at Facebook.
Favorite: Nike/Shelflife '
Weird
'. Fantastic work - also in the "surreal" meaning of the expression - from director Marc Sidelsky. It's fashion, it's retail, it's to announce a collab between Nike and Stussy, but it's nothing that you'd expect. Great acting with two actors that un-act it with zero emotion, great product shots that are not product shots, packaged around a non-sense story. Wait, they said: weird. Yes, weird story.
READ MORE
This week's guest judge is Jason Romeyko, worldwide chief creative officer at Serviceplan Group.
With jury rooms shut for months, I cannot express the happiness I felt reviewing work for this week's BestAds. It is interesting to see how different countries are dealing with the culture created in the pandemic.
BEST TV
Winner: Heineken '
Back To The Bars
'.
Runner-up: KIA Sorrento '
One of Us
'.
READ MORE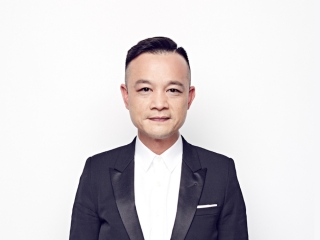 This week's guest judge is Paul Chan, chief creative officer of Cheil, Hong Kong.
Winner: Born Free Foundation '
Creature Discomforts: Life in Lockdown
'. I'm a big fan of the original 'Creature Comforts' campaign. So thankfully, this spot does justice to the legacy of Nick Park and Aardman's mockumentary classic. The heart-wrenching twist at the end punches you right in the gut. It's poignant, timely and thought-provoking. Bravo.
READ MORE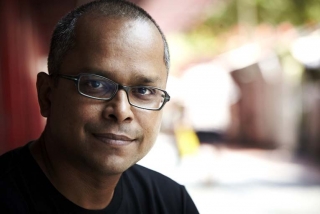 This week's guest judge is Joji Jacob, co-founder of BLKJ, Singapore.
Winner: Apple '
The Whole Working From Home Thing
'. Great work usually reaches you long before you're asked to weigh in on it. What a delight this Apple ad is. Some of my favourite ad characters from recent times hawking some of my favourite products. The panicky but passionate old man, the pushy but likeable project manager, the goofy but generous designer. It's a product video wrapped in an informercial wrapped in a commercial wrapped in a slice of my life.
READ MORE
This week's guest judge is Ben Tollett, group ECD at adam&eveDDB, London.
Winner: Libresse '
Wombstories
'. As a womb-less guy who goes faint at the sight of blood and red at the thought of discussing sex, I feel particularly ill-equipped to review this spot. But here goes. The thing that struck me most was just how amazingly awkward this ad made me feel. It's packed with stuff nobody has dared talk about in advertising before and offers insights into some incredibly intimate experiences. It's breaking new ground for sure. And not just in its subject matter, but in its craft.
READ MORE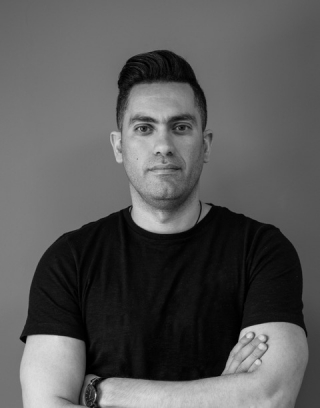 This week's guest judge is Emad Khayyat, creative director at VMLY&R Jordan.
Winner: Unesco '
The Next Normal
'. A straightforward factual film that opens our mind towards what normal should look like nowadays. Again, simplicity is key.
READ MORE
This week's guest judge is Mihai Gongu, executive creative director at Cheil Romania.
"I'm not interested in your stories about the past or any crap of that kind because the woods are burning, boys, you understand? There's a big blaze going on all around." These are not just the words of Willy Loman in Arthur Miller's famous play, but the thoughts of hundreds of millions of our consumers today, as in right this very instant.
READ MORE
This week's guest judge is Bernardo Romero, chief creative officer at The Bloc, New York.
Winner: Winrox '
Train to Busan
'. Yes, we need more laughs. And perhaps less TV Ads with empty streets and hopeful voice overs.
READ MORE
This week's guest judge is Tiffany Rolfe, EVP chief creative officer US, R/GA.
Winner: Refuge '
Surfaces
'. This was powerful for me because it reframed my experience I'm living right now. There's been a silver lining to all of this in that I've spent more time with my family, together safely. But while lockdown and "staying home" is a way for most of us to stay safe right now, this isn't the case for women in abusive relationships. There has been a major increase in domestic abuse during this time. This film highlights a story of someone who escaped and gives women out there information and a respite with the Refuge organization.
READ MORE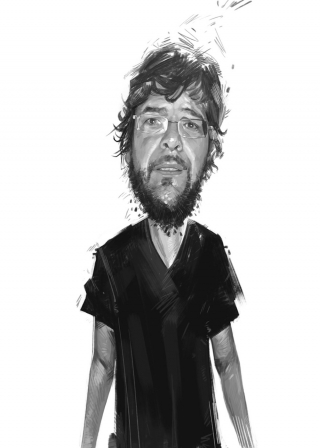 This week's guest judge is Marcelle du Plessis, creative director at TBWA South Africa.
Seeing as we are still very much living through the most unprecedented of times, I went into this week's selection looking for work that felt like it was embracing this crazy new unknown that we're living in.
Which is why this
SCG Home
spot comes roaring into first place.
Flip I love it so much.
READ MORE
This week's guest judge is Justine Armour, chief creative officer at Grey New York.
Have you guys been watching TV lately? Obviously there's no way I was about to give any points to a Covid montage today. No way. But! I've also been inside my apartment in New York for 10 weeks, almost every friend has fled the city, and starting a big new job four seconds before the pandemic has made me feel constantly off my game. So that
Nike
spot hits a little different than the rest. And I really needed this rendition of Life on Mars today. I kinda wish Lebron didn't say 'right now we're fighting for something much bigger than a win', but you know what? He's right. And it's going to turn out ok, eventually. I'm really glad this spot exists, even if just to set the bar for the rest of us. We're allowed to do these ads, I guess, but we need to do better.
READ MORE
This week's guest judge is Eugene Cheong, former regional chief creative officer at Ogilvy Asia.
Winner:
Ad Council, Whatever Gets You Talking
. First, a confession: I stopped following popular music years ago. That said, I think poetry framed by music is the most powerful idea-delivery system ever invented. (Small wonder that singer-songwriters from King David to the Beatles to Billie Eilish are the legends they are.) How do you enlist youngsters to be each other's therapists? You teach them, of course. Not in the finger-wagging way of a schoolmaster, but with a hipster tone and a way-cool manner that the kids dig.
READ MORE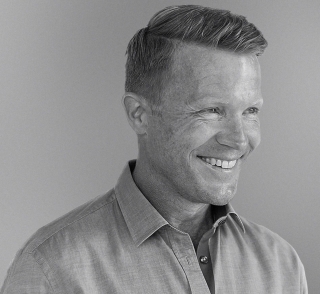 This week's guest judge is Matt Cramp, SVP group creative director and a creative lead on Cadillac at Leo Burnett North America.
Favourite:
McDonald's Cravings
. It's the day after Mother's Day and I'm on the other side of the world. So, it's through an emotional lens that I'm viewing this work and I have to say that the McDonald's "Cravings" ad really hit the spot. I wonder if it was conceived with mother's day in mind or not; either way it still works very well. I can't believe I haven't seen this idea before either - simple, emotional and not a COVID-19 mask in sight. Nice one!
READ MORE
« First « Previous
Next »
Last »
1 of 18
Gold
sponsors
Silver
sponsors
Search
blog
Members
Past guest
reviewers
Latest
news
Blog
categories
Blog
archives
RSS
feed

Visit Campaign Brief for Australian creative
advertising news