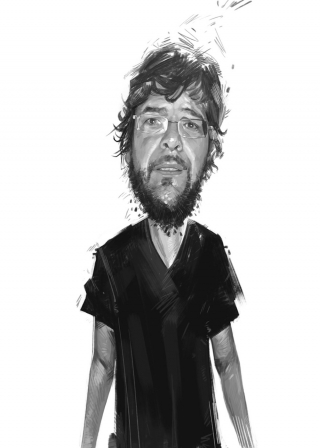 This week's guest judge is Marcelle du Plessis, creative director at TBWA South Africa.
Look out for Marcelle's review of this week's best ads, which will be posted here around midnight Monday, Durban time.
READ MORE
This week's guest judge is Justine Armour, chief creative officer at Grey New York.
Have you guys been watching TV lately? Obviously there's no way I was about to give any points to a Covid montage today. No way. But! I've also been inside my apartment in New York for 10 weeks, almost every friend has fled the city, and starting a big new job four seconds before the pandemic has made me feel constantly off my game. So that
Nike
spot hits a little different than the rest. And I really needed this rendition of Life on Mars today. I kinda wish Lebron didn't say 'right now we're fighting for something much bigger than a win', but you know what? He's right. And it's going to turn out ok, eventually. I'm really glad this spot exists, even if just to set the bar for the rest of us. We're allowed to do these ads, I guess, but we need to do better.
READ MORE
This week's guest judge is Eugene Cheong, former regional chief creative officer at Ogilvy Asia.
Winner:
Ad Council, Whatever Gets You Talking
. First, a confession: I stopped following popular music years ago. That said, I think poetry framed by music is the most powerful idea-delivery system ever invented. (Small wonder that singer-songwriters from King David to the Beatles to Billie Eilish are the legends they are.) How do you enlist youngsters to be each other's therapists? You teach them, of course. Not in the finger-wagging way of a schoolmaster, but with a hipster tone and a way-cool manner that the kids dig.
READ MORE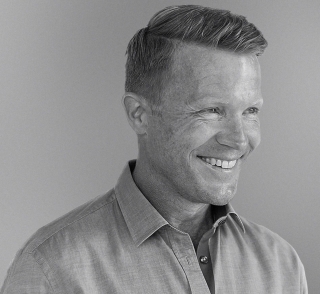 This week's guest judge is Matt Cramp, SVP group creative director and a creative lead on Cadillac at Leo Burnett North America.
Favourite:
McDonald's Cravings
. It's the day after Mother's Day and I'm on the other side of the world. So, it's through an emotional lens that I'm viewing this work and I have to say that the McDonald's "Cravings" ad really hit the spot. I wonder if it was conceived with mother's day in mind or not; either way it still works very well. I can't believe I haven't seen this idea before either - simple, emotional and not a COVID-19 mask in sight. Nice one!
READ MORE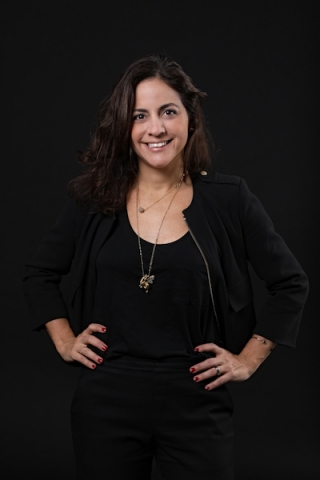 This week's guest judge is Andrea Siqueira, executive creative director at BETC/Havas Sao Paulo.
Winner: Bulleit Bourbon:
New Drinking Buddies
via Anomaly, New York. It's hard to stand out from the sameness of almost all TV breaks these times of quarantine. It's even harder to smile during these days. This ad scored it twice. It's funny and original and easy to produce. It celebrates all the after work drinking buddies we all miss these days, while, at the same time, invites all of us to discover "new buddies" inside our homes. And yet, it's not an expensive ad. Really good fit to hard times. Watch it and have fun.
READ MORE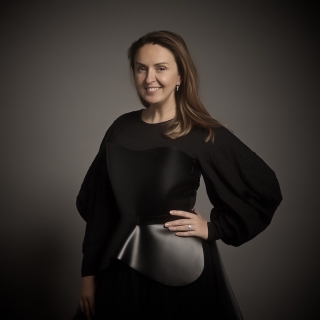 This week's guest judge is Gabriela Lungu, global creative director at Geometry in the U.K.
Winner: Porta '
#stayathomebabies
'. If someone had told me yesterday that one could successfully link the lockdown to a hard selling, 100% commercial campaign, using a very humorous tone of voice, I would have said 'I don't think so'. This doesn't seem the time for commercial campaigns, but for brand citizenship and corporate social involvement, and humour can feel very out-of-touch and inconsiderate. And then today I see this ad. Well done.
READ MORE
This week's guest judge is Toby Talbot, newly appointed chief creative officer of DDB's bespoke agency, C14torce, in Barcelona.
This is the fourth time I've judged Bestads and I'm beginning to think there's some kind of conspiracy afoot. Last week's work was great. Next week's work will no doubt be great. This week? Not exactly vintage. It happens every time I judge.
Of course this week It doesn't help that every brand on earth is doing something in the whole post-COVID-life-will-never-be-the-same space.
READ MORE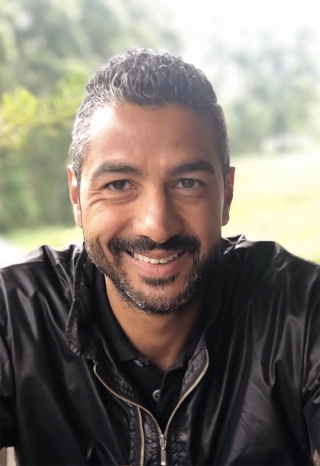 This week's best ads judge is Mohamed Bareche, creative director at Publicis Middle East.
Winner:
Dove
. Because they are doing and not telling us what to do, because they are showing a good example, because they are celebrating and giving merit to the bravest workers on earth currently (and also the most exposed to the virus), because it's done in a humble way, because they are legitimate and not opportunistic, because they are at the right place.
READ MORE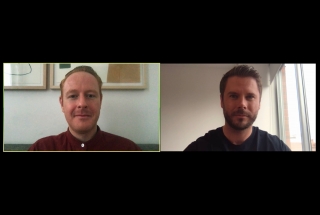 This week's guest judges are Peter Defries (left) and Alan Wilson (right), creative directors at Publicis New York (but currently residing in their respective living rooms).
Winner: The clear winner for us this week was Facebook '
Never Lost
'. This was an incredible example of the power of the spoken word. There's been a lot of manifesto-over-found-footage ads recently, but this one really struck a chord. The slow visual build from emptiness to human connection, under the slightly off-beat rhythm of the poetry "I love people's faces," works perfectly. The end line then lands the spot nicely with Facebook's purpose as an inherent facilitator of human connection in this current crisis, and what they can do to help.
READ MORE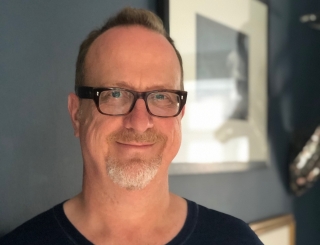 This week's guest judge is Neil Dawson, founder of Neil A Dawson & Company, London.
Fave: Budweiser '
One Team
'. As one might expect the coronavirus features heavily in this week's shortlist. I picked Bud as my favourite because it did more than just tell us to stay home. It celebrated the heroes out there who are doing all they can to keep us safe or fed. It also delivered a tangible message of what Bud is doing to help. As Bernbach said, 'A principle isn't a principle until it costs you money.'
READ MORE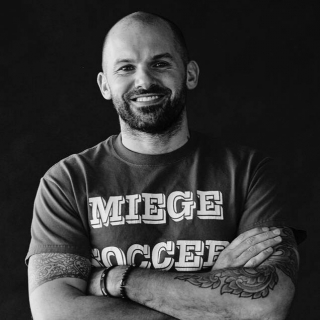 This week's guest judge is Adam Bodfish, executive creative director, McCann Central, London.
Winner: RUHR:
Don't miss this chance again
. I haven't seen it done that way before. You could apply this thinking to a lot of things recently. Like shopping for toilet rolls. But it's also the lens I've tried to judge this week's work on. The first winner is this story of a hapless businessman. It's considered, it's funny, and it's clever. Unlike said toilet roll shoppers.
READ MORE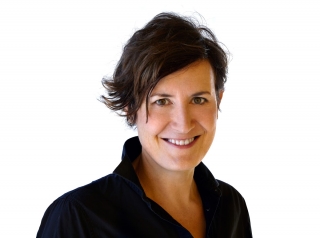 This week's guest judge is Linda Knight, chief creative officer of Observatory in Los Angeles.
Winner: Google Pixel 4:
Lost in The Countryside
. I don't know who those English guys are (famous in the UK I'm sure) but they kept me entertained through an entire product demo.
READ MORE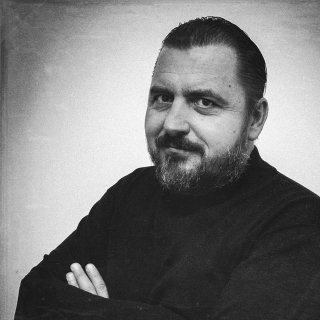 This week's guest judge is Istvan Bracsok, chief creative officer and founder of White Rabbit in Budapest.
Winner: Aviation Gin:
Arlene's Big Leap
. In times when the politically correct set the rules, advertising that brings pure fun and joy must be celebrated. In this specific case, not just the idea is fun. The story, the copy, Ryan Reynolds as narrator, the old lady as the main actress, everything is great. I would not change a line about anything, and that's why it's the winner.
READ MORE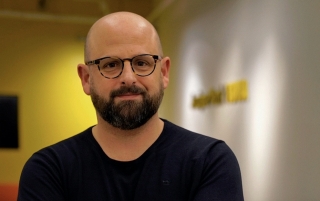 This week's guest judge is Graham Lang, chief creative officer, Juniper Park/TBWA, Toronto.
Winner: Girls Girls Girls Magazine:
Be a Lady They Said
. A powerful film loaded with tension. The script is flawless the visual style is on point the casting is impeccable and the message resonates hard. Style and substance from Paul McLean and his collaborators.
READ MORE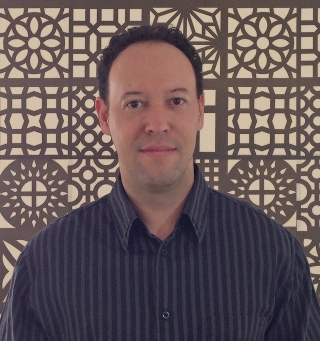 This week's guest judge is Daniel da Hora, chief creative officer at DH,LO Creative Boutique, Brazil.
Winner: Burger King:
The Moldy Whopper
, by INGO Stockholm / DAVID Miami / Publicis. There's no doubt brands need to be brave in a world full of competition. But when a food chain decides to show their main product decomposing, to tell people they are turning their meal into free of artificial preservatives, this is not only brave, but risky and absolutely innovative.
READ MORE
This week's guest judge is Carlos Andres Rodriguez, chief creative officer at MullenLowe Group, Colombia.
Winner: BUD Canada / UBER Canada '
Whassup again
'. Even though I'm not a huge fan of remakes and new ads appealing to old ones, this commercial perfectly recreated the memorable 'wassup' joke, to give a new meaning to it. By showing a conversation between several smart devices, it questions how stupid humans could be when coming back home from a party. The spot nailed it with the editing, the humor and the execution, to create a perfect non-US based SuperBowl Ad that makes me laugh every time I watch it.
READ MORE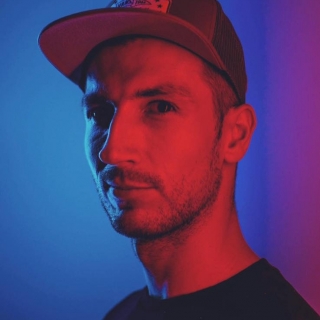 This week's guest judge is Tomek Bujok, creative director at 180heartbeats Jung von Matt, Warsaw.
This week has probably seen some of the greatest ads of the year. It began with a Super Bowl evening and finished with an Oscar night. This week's winners showed that great ideas not only outsmart the competition and surprise us by playing with a context, but above all, they push the boundaries in their own categories.
READ MORE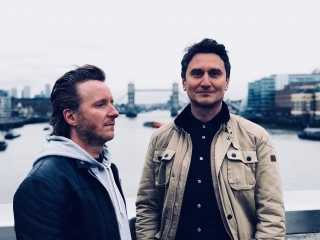 This week's guest judges are Adam Chiappe (right) and Matt Saunby (left), creative founders of new agency 2050 London.
Winner: Skittle Dips '
Yogurt Boy
'. Some pretty BIG ads here to choose from. Epic budgets, epic time lengths, epic casting. But for us, the most epic was just 40 seconds and a cast of three. We loved this spot, watched it five times and found something new to laugh at every time. Brilliantly cast, brilliantly directed and brilliantly original.
READ MORE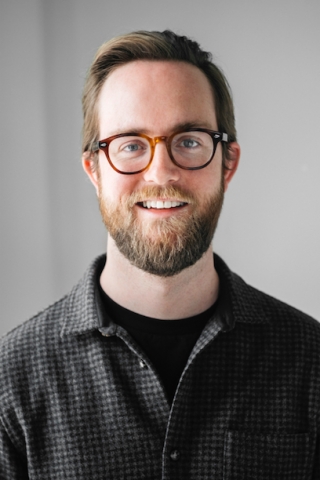 This week's guest judge is Tristan Graham, creative director at Goodby Silverstein & Partners, San Francisco.
Winner: Cool Ranch Doritos "
Monologue
". It's always a little awkward when two of the six TV ads you've been asked to judge were made by the agency you work for. More awkward still when you think that one of those ads from your agency is actually the best ad of the week. But hey, what can you do?
READ MORE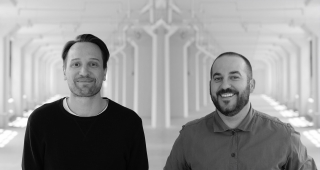 This week's guest judges are Toby Kennedy and Jordy Molloy, creative directors at adam&evenyc.
Winner: Nike,
The Great Chase
. This is our kind of spot. It's cinematic, funny, and built around a genuine cultural insight - the Chinese custom of declining gifts before accepting. Sure it's hyperbolic, but that's where the fun comes from. No doubt it will be well received by the Chinese community. It was with us.
READ MORE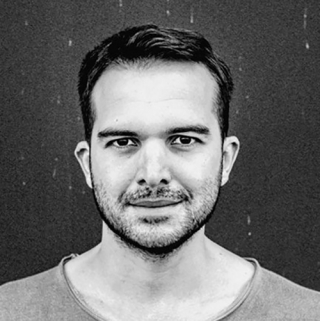 This week's guest judge is Angelo Maia, creative director at R/GA New York.
Winner: Volkswagen Beetle '
The Last Mile
' - Johannes Leonardo. A nice homage and a great way to say goodbye to one of the world's most iconic cars. I love the animation style. I love the nods to pop culture and the Ren McCormack, Andy Warhol, and Andy Cohen cameos. But above all, I love the soundtrack by The Beatles.
READ MORE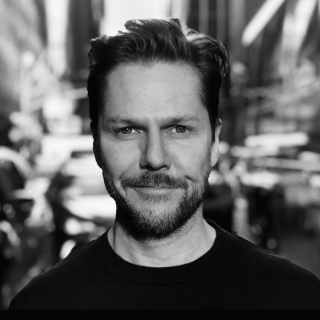 This week's guest judge is Gary du Toit, VP creative director at BBDO New York.
Winner: Tourism Australia '
Matesong
'. Given the news footage we've all seen of the bushfires raging across Australia, these images of unspoiled wilderness and pristine beaches now come with a hefty dose of pathos. Gulp. :( "All of Australia loves you," sings Kylie near the beginning of this spot. Well, we love you right back. Hang in there.
READ MORE
This week's guest judge is John McKelvey, founder and chief creative officer of Mirimar in Los Angeles and New York.
Winner: Quebec Government '
Born a Girl
' - LG2, Quebec. This was my winner for TV. Support for a positive and inclusive message at the government level is impressive. Well done Canada. The US could use a little more compassion.
READ MORE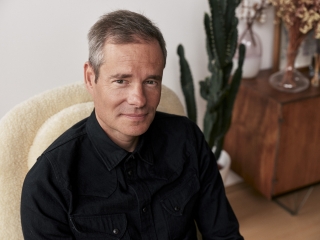 This week's guest judge is Alex Grieve, chief creative officer, AMV BBDO, London.
Winner: iPhone 11 Pro '
Snowbrawl
'. I love the way Apple is starting to introduce a bit more humanity and soul into its advertising whilst at the same time never straying away from what it does best: placing the product and what the product can do at the heart of the story. Some might say it looks easy but trust me nothing is as hard to pull off as simple.
READ MORE
This week's guest judge is Jeremy Craigen, former global chief creative officer at Innocean Worldwide.
Winner: As a father of two young boys, Apple "
The Surprise
" really resonates. Sadly my boys are a long way away from making a sweet little film for their Grandpa... This is a beautifully directed piece of storytelling. Sure, it may ease Apples conscious of turning children in to screen junkies. But it eases mine too.
READ MORE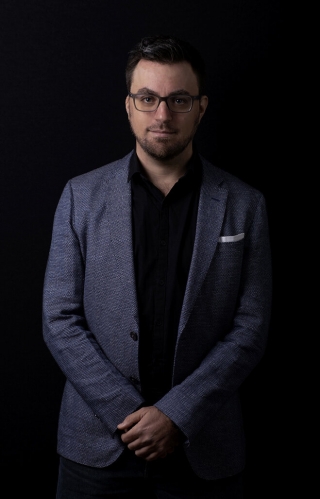 This week's guest judge is Luis Paulo Gatti, senior creative at BBDO Berlin.
Winner: McDonald's '
Archie the Reindeer
'. I really liked the style of animation and the proposal of the movie to play with the imagination of children at this time of year. Very cute and I believe many families will like it as well.
READ MORE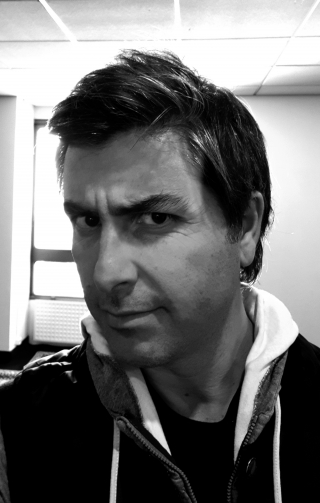 This week's guest judge is Juan Pablo Valencia, regional creative advisor, FCB ARTGROUP, TICCA (Turkey, Iran, Caucasus and Central Asia) region.
Winner: NZ Post '
NZ Post Christmas
'. The winner no doubt! The story seems to me to have everything a Christmas story should have, based on a real insight for all families. Not only important is the choice of a gift, but keeping it secret until the end, and for that, you obviously count on the unconditional support of the brand to keep it and make it happen. This story obviously reinforces the value of the service and the staff working for the advertised brand and connects in a strong and emotional way, the service with the users.
READ MORE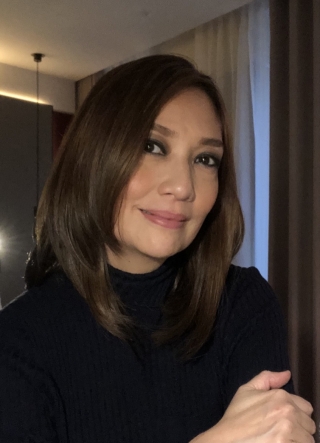 This week's guest judge is Merlee Cruz-Jayme, chairmom and chief creative officer at Dentsu Jayme Syfu in the Philippines.
Winner: Ikea '
Silence the Critics
'. I loooved this super unusual Holiday spot! It was so unlike those touching stories will all the feels that comes out during this time of the year. This is funny and delightful to watch. The whole narrative was built around this music--so cool and unpredictable. The edit, animation and the lyrics were all brilliantly done. It was a "problem solution" format done in the most refreshing way.
READ MORE
This week's guest judge is Clayton Homer (left) and Dillon Elliott (right), incoming creative directors at TBWA Dublin.
Winner: Argos '
The Book of Dreams
'. A lovely, bold and insightful piece about one of my personal favourite pieces of childhood literature - the Argos Catalogue. Captures that feeling of totally nonsensical abundance in a way only Argos could do it, and the track's just perfect.
READ MORE
This week's guest judge is Pancho Gonzales, co-founder and chief creative officer at Inbrax, Chile.
Winner: Miller Lite '
Followers
' via DDB Chicago. It is a good re-interpretation or re-invention of the "Miller Time" concept and it does so from a very current perspective, in a massive piece that invites reflection on the people with whom we share and does it in a very authentic manner that closes with the idea force "The Original Social Media".
READ MORE
This week's guest judges are Rob Doubal (left) and Laurence (Lolly) Thomson (right), chief creative officers at McCann UK and co-presidents at McCann London.
Winner: Chame:
The Walking Undead
. Right now, it's raining and the world's feeling a little grey (especially in the UK). What do you want when it all feels a little miserable? Not intellect. Not debate. Not depth. Not even necessarily sense... You want something that's singing, singing a different-kinda-tune in the rain. It's brave, strange, unexpected, all the usual buzzwords. But above all, it's funny.
READ MORE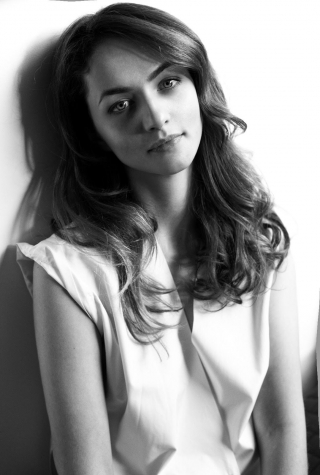 This week's guest judge is Polina Zabrodskaya, creative director at AMV BBDO, London.
Winner: Gatsby Perfect Skin Lotion:
The Kawaii Tweak Hazard Song
. If you watch all of this week's TV submissions, you'll notice something interesting: half of the spots are over three minutes long. Is it an undercover rebellion against the 6" social ads and 20" non-skippable pre-rolls? An attempt to trick the world into thinking a five minutes ad is practically a short film? What can a brand possibly offer to reward the audience for several minutes of their attention?
READ MORE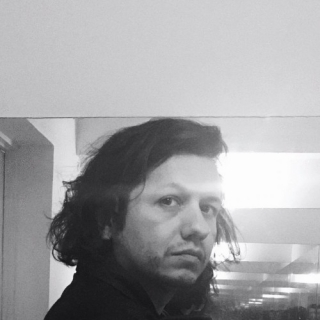 This week's guest judge is Rodolfo Fernandes, associate creative director at FCB Chicago.
Winner: Lemon & Paeroa:
Best Day Ever
. It's not easy to make people laugh, and it's even harder when there's a brand guideline, tests and big companies involved. However, DDB New Zealand did it. They made a very funny campaign and also straight to the point. Well done! A special highlight for the soundtrack. I can't listen to this song again without thinking of some zombies having fun.
READ MORE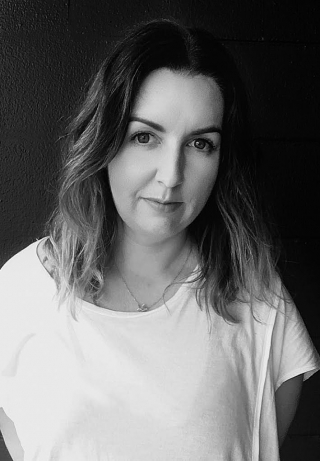 This week's guest judge is Kimberley Ragan, creative director at Colenso BBDO, New Zealand.
Winner -
Born Free Foundation
. Holy s**t, what a rug-pull. I did not see it going there, and then it made me emo, and I don't do emo, so that's a massive accomplishment.
READ MORE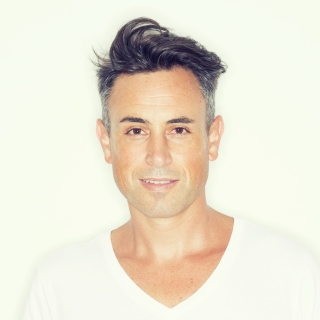 This week's guest judge is Marcus Tesoriero, executive creative director, The Brand Agency, Perth, Australia.
Winner: Sandy Hook Promise '
Back-to-School
'. This spot got me good. Emotion is everything in film, and this work certainly made me feel something. At first, I settled in to yet another mind-numbing back-to-school promotion thinking "What the hell am I judging here?" And just as I gave-in to the chirpy music and cute kids talking about back-to-school products, the reveal began. We see the chaos of a school shooting unfold in the background. So powerful. Totally caught me off guard.
READ MORE
This week's guest judge is Alessandro Paladino, head of art at Herezie Group, Paris.
Winner: Volunteers of America '
The War Inside
'. I think that the very simple idea with this execution is perfect and the intensity of the insight is really cool.
READ MORE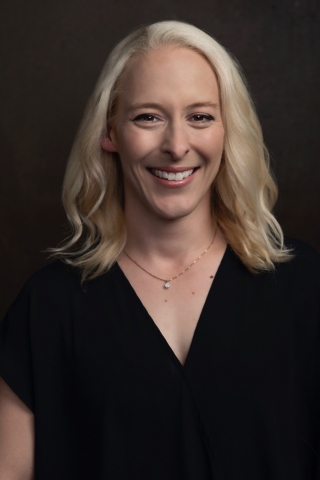 This week's guest judge is Kirsten Rutherford, Global Executive Creative Director at Team One, Los Angeles.
I'm writing this from 11887m above a town called Grand Junction en route to Toronto for shoot. Thankfully, the work this week has kept me more entertained than the prospect of some of the inflight movies.
Air Canada's selection boasts Creed 2, John Wick 3, Little (which purely seems like the umpteenth remake of Big) or the LEGO movie 2: the second part.
READ MORE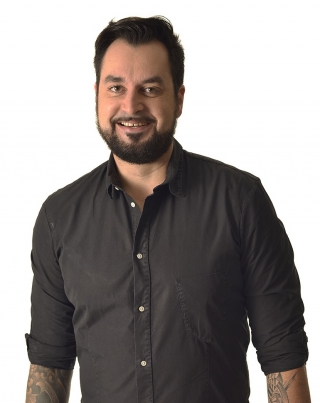 This week's guest judge is Gabriel Araujo, global chief creative officer at Ogilvy Social.Lab, Belgium.
Winner:
Spotify
followed by Intern Glory are by far the best. Spotify is a classic TV spot but with a strong human truth behind the idea. When you are listening to a song, you are going to listen until the end, you feel connected, transported to another world. And the spot really transport us to this atmosphere.
READ MORE
This week's guest judge is Jeff Hilts, co-chief creative officer at FCB Toronto.
Winner: Quitline '
Follow You Till I Die
'. Right from the opening shot I was drawn in by this film. In fact, it didn't feel like I was watching a film at all. While the shooting-style and performances contributed to this, it was the connection between dog and owner that drew me into the story in such a powerful way. And though I must admit, as an ad person I had an idea of where it was going, in the end it didn't matter. The story was so touching, so personal and heart-wrenching, I was legitimately brought to tears. Well done.
READ MORE
Eran Nir is the chief creative officer at GITAM BBDO Israel.
Winner:
NRMA
. I admit that I almost lost it. A saccharine movie with a child and the little koala bear, and then... a surprise! and then a brand promise! Not just an advertisement, but a brand that uses agendas, and nothing is more appreciated during these days, at a time when budgets and profits are shrinking and marketers are going missionary just trying to sell sell sell... and instead of this, motivates you to act with a long-term customer appreciation. I was excited.
READ MORE
« First « Previous
Next »
Last »
1 of 18
Gold
sponsors
Silver
sponsors
Search
blog
Members
Past guest
reviewers
Latest
news
Blog
categories
Blog
archives
RSS
feed

Visit Campaign Brief for Australian creative
advertising news