This week's guest judges are Damon Stapleton, chief creative officer and Shane Bradnick, executive creative director at DDB New Zealand.
Winner: Volkswagen:
Complete Confidence
. Funny, topical and really brought home the mood of English fans. Classic VW work, a hint of "Surprisingly Ordinary Prices" about it, but without feeling old fashioned. Nice one.
READ MORE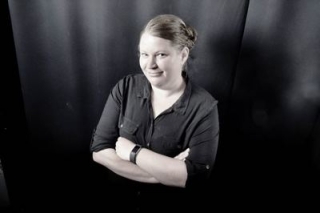 This week's guest judge is Christie Cooper, creative director, DDB New Zealand.
Winner: There's a bit of a budget theme for my TV picks this week, starting with the '
Suspiciously Low Prices
' spot for Secret Escapes. A retail ad for an value-driven travel company, it gave me enough of a chuckle to gain the top award.
READ MORE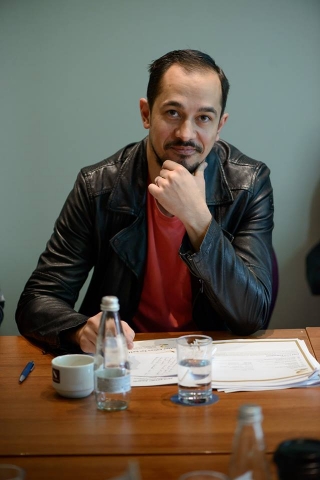 This week's guest judge is Eugen Suman, executive creative director at FriendsTBWA Bucharest.
This week's TV ads were a mixed bag for me, but a clear winner was nonetheless evident:
Pond's Men - Bodybuilder
. What a wonderful mix of American dry humor and Asian imagination. It keeps you interested until the end by being entertaining, the actors never missing a beat.
READ MORE
This week's guest judge is Sean Smith, executive creative director and partner at Solve, Minneapolis.
Winner:
TEDxSydney Meet Sara
. Rayyydium. The makers of this gem should do a TED talk on creating must-see content. Everything from the writing to the performances and art direction are spot on from start to finish. The cherry on the cake was looking over on the Bestads' page to see a sponsor's banner from the spot's production company Scoundrel flipping me off. Well played.
READ MORE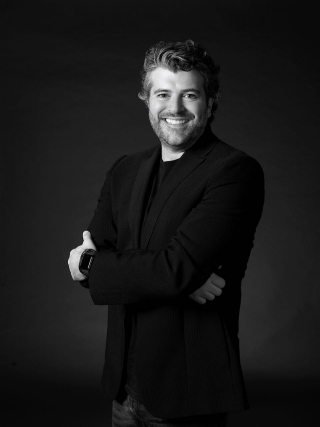 This week's guest judge is Alvaro Rodrigues, chief executive officer and chief creative officer at Fullpack, Brazil.
For all the BAOTV readers, I do have to apologize for my delay in giving my reviews. I am on my way to Cannes, so I am writing this between a flight connection.
BEST TV
Favourite: Post Bellum:
Untold Stories
, Y&R Prague. I love the way that the tagline ends the idea: "Even their loved ones don't always know their stories." A different and sensitive perspective about the war trauma. Nice craft too.
READ MORE
This week's guest judge is Lisa Fedyszyn, group creative officer at Ogilvy, New Zealand.
Winner:
Mercedes-Benz
had a story that was good enough to tell twice. I only wish they had the budget to use "Fast Car" by Tracy Chapman.
READ MORE
This week's guest judge is Leslie Sims, chief creative officer of Y&R North America.
Winner:
iZettle
. In the world on Amazon prime, this message hits at a perfect time. The end line is a perfect rally cry. Emboldens both Provokes buyers to seek out local small business- which emboldens people to start their own thing again. Save ourselves!
READ MORE
This week's guest judge is Susan Credle, global chief creative officer at FCB.
Winner:
SickKids vs Nothing
. SickKids continues to create provocative work that defies category conventions. When the African American woman says, "I want none of it!" I found myself asking, what could cause these women to be so angry, so obstinate? Are they exhausted from trying to find a work life balance? Are they tired of doing the thankless job of Mom? Do they just want a normal family life? And right when I'm thinking that her family really isn't making it very easy for her, the narrative flips. The anger is replaced with love and compassion, as these parents give everything they have to their sick children. Anger vs compassion, both born out of love for a child.
READ MORE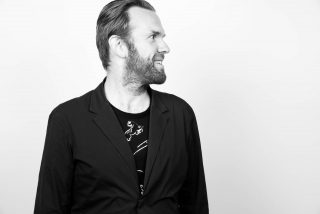 This week's guest judge is David Kolbusz, chief creative officer at Droga5, London.
Winner:
Should I Be Scared for The Atlantic/HBO
. A fitting companion to last year's Michael K Williams spot. Charming in a different way. Same strong writing and performance(s). I love the last line. Digs into a fascinating truth about the human psyche and lets it hang. The magazine's journalism leaves room for contemplation, as do these films. I only wish they hadn't resorted to cussing. Seems unnecessary and feels dissonant with the Atlantic brand. But maybe that's me being old-fashioned.
READ MORE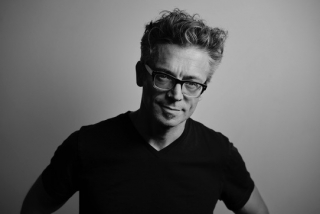 This week's guest judge is Toygar Bazarkaya, chief creative officer at We Are Unlimited, Chicago.
Winner: Channel 4 '
Two Tribes
' by 4Creative. Simple is hard. Funny is hard. This one makes it look easy. You have to master a lot of disciplines to make a few seconds come together effortlessly. This film takes on a pretty heavy and controversial subject and manages to be disarmingly simple, funny, clever and beautiful. Once you watch it again and again it keeps getting better. A quality not many films have.
READ MORE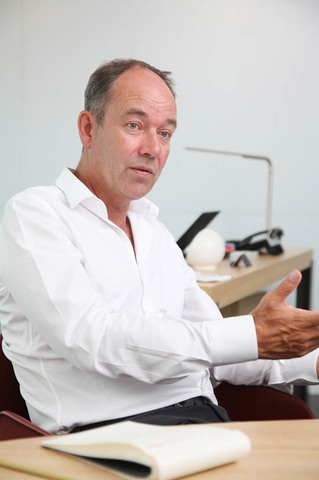 This week's guest judge is Jeremy Craigen, global chief creative officer of Innocean Worldwide.
Winner:
Ikea Ghosts
. There's a little bit of moneysupermarket.com in this new spot for Ikea. I've never been a massive fan of that campaign but a big one of this advertiser and this execution. Reviewing this ad was the first time I'd seen it and I wondered where it was going. The end gag is expertly delivered and the whole ad is very watchable time and time again.
READ MORE
This week's guest judge is Aaron Nielsen, creative director at thjnk in Hamburg.
Winner: DDB New Zealand SKY TV '
Poisoned Chalice
'. Entertaining way to tell the viewer exactly what they can expect from a great drama by turning your commercial into one. I was drawn right in and wanted to watch more so I'm sure this idea will have the desired effect. Everything about the film had me hooked. The execution, the music and the direction.
READ MORE
This week's guest judge is Emily Beautrais, creative director at Clemenger BBDO, Wellington.
Nothing stood out this week here. Either the ideas were good and the craft was lacking, or the other way around.
BEST PRINT
Winner:
The Chaeli Campaign
. This definitely left me interested. I sure wouldn't place a bet on this woman not being able to do something, but it got the point across in way that grabbed you, in what is a well-worn and probably very challenging category. Much more powerful than straight up asking for support.
READ MORE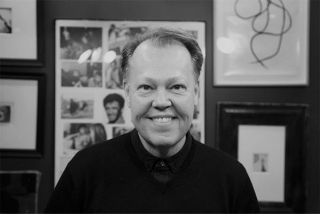 This week's guest judge is Per Pedersen, global creative chairman at Grey, based in New York.
Winner:
Sparkasse Credit: The-Not-Sure-Song
. Full on pop culture from a German bank. That's different. If all banks did this kind of advertising, people would hate banks less. I love the insight. Crazy about the ambition to go all in with music video production. I'm sure this is the bomb back in Germany.
READ MORE
This week's guest judge is Nick Worthington, creative chairman at Colenso BBDO, Auckland.
Pick of the bunch for me is another flawless piece of work for
Apple
. Hard not to like this, and hard not to think that somehow the digital world can enhance the get-out-there-and-get-dirty analogue world you want your kids to be immersed in. If every parent's nightmare is that their children get lost in a digital screen, become pale, anaemic, introverted and isolated, then this is a pretty sweet counter point. Along the lines of what we have come to expect from Apple. Nicely done none the less.
READ MORE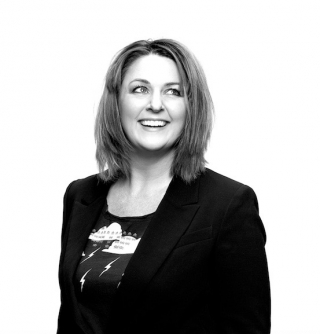 This week's judge is Sharon Edmondston, creative director, M&C Saatchi, Sydney.
Winner:
Hornbach Sweat it Out
. This ad begins less like an ad and more like a subversive short film. I squirmed my way through the scenes, as I was confronted by deeply unlikeable characters and visual textures that provoked an almost gag effect. All the while I was wondering where I was going to end up. And then all of a sudden, there it was, the pay-off of an exquisitely grotesque bead of sweat complete with dirt swirling inside of it that eloquently delivered the message. Disconnect from the horrible world inside your device and get sweating in your backyard with Hornbach. I can't say I enjoyed this ad, but I sure as hell appreciate it and it's now stuck firmly in my mind.
READ MORE
This week's guest judge is Matthew Sharp Fera, creative director, McGarry Bowen, Chicago.
Winner:
BBC Three: The Perfect Day
. Yes, we've heard this wonderful Lou Reed ballad from 1972. Yes, it features beautiful images of diverse individuals. However, this spot offers something much more than just a new take on a classic track. It acts as a platform for these memorable faces and voices to share their stories and on a channel that's as unique as the lyrics.
READ MORE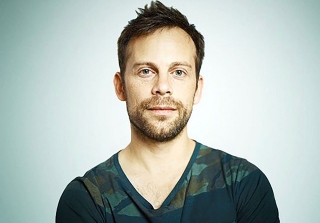 This week's guest judge is Javier Campopiano, chief creative officer, Saatchi & Saatchi, New York.
Winner: It's got to be
Apple Welcome Home
. There are so many reasons, from the craft to the soundtrack to the amazing dance performance. This is the kind of ad that from time after time helps us reconcile with film in its purest form. No funny dialogue, no animals speaking, no slapstick comedy. There are less and less of these, therefore I always welcome them. Conceptually speaking, it captures in fantastic fashion, that feeling of companionship that these home devices can provide. It's not just about music, otherwise this could be just any Sonos ad. It's about this strange new type of relationship we are establishing with technology and how it can be welcoming and warm and even healing in certain situations. The ad expresses all this with a level of craft that certainly will make it a strong contender for the awards season.
READ MORE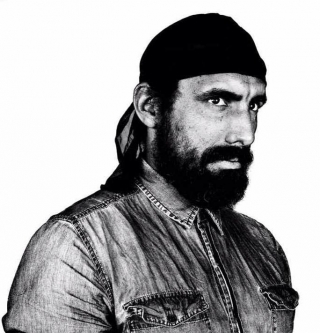 This week's guest judge is Adrian Flores, executive creative director, Publicis, New York.
Winner:
Handwerk: 'And what did you do today'
. The clear winner for me. They took a simple trope and elevated it into a truly charming experience through the power of craft. Every little detail is given a funny twist. Seems like it would have been a blast to make.
READ MORE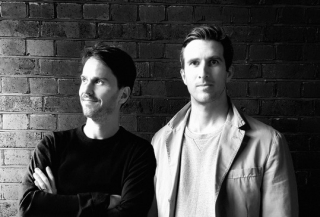 This week's guest judges are Simon Vicars (right) and Andre Sallowicz (left), creative directors at adam&eveDDB, London.
Winner:
Lotto NZ
. Lotto ads are easy and hard at the same time. Easy because you're not trying to sell tyres, but hard because it has to be great. Because there's no reason it shouldn't be great. A bangin' product with a bangin' budget. So credit to the DDB team who rose to the challenge and made a goodie. Really good performance, direction and script writing. Well done.
READ MORE
This week's guest judge is Luis Gatti, associate creative director, Saatchi & Saatchi, Dubai.
Winner: Nike '
Nothing Beats a Londoner
'. The film is funny, and I know its in the right tone and mood for Londoners. The behavior of arguing "who is in a worse situation" is funny. I identified with this situation and I believe that many people have had the same feeling. The script and the way the film was run only made the idea even better.
READ MORE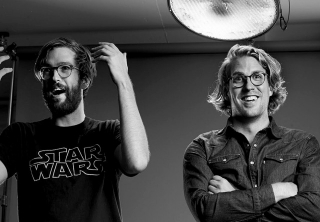 This week's guest judges are Alex Little and Karsten Jurkschat, associate creative directors at McCann, New York.
First Prize TV: Well this was a bitterly boring round for television. We were under the impression we'd be judging six brilliant spots from around the world, but instead we were given six ads that were all for the American detergent brand,
Tide
. How terribly depressing. Not only for us, but for you, the men and women at home who, until moments ago, were expecting to be inspired by the incredible array of commercials being produced around the world, which have been consistently delivered to you in a digestible format once a week on a Tuesday, or sometimes Wednesday, for several years. On behalf of Best Ads, we sincerely apologise for this blatant and embarrassing display of preferentialism and hope order is restored this time next week.
READ MORE
This week's guest judges are Tom and George McQueen, senior creatives at Droga5, New York.
Winner:
Tourism Australia - Dundee: The Son of a Legend Returns Home
. That's not an ad. This is an ad. We're biased, but how can you not like the bigger ambition here. A long play at subverting the Superbowl with a fake ad, for a fake movie, to advertise a real country (and a bloody good one at that). It's an elaborate ruse that plays so perfectly into culture and Hollywood's desire to remake anything and everything at the moment.
READ MORE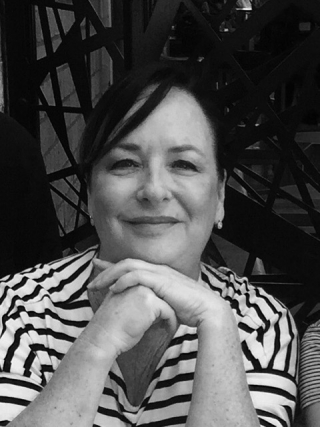 This week's guest judge is Jo Sellars, freelance creative director, based in Sydney.
Winner:
Skittles
. Cant wait to see what Superbowl has in store for us this year... especially a Dundee movie!
If the Skittles Superbowl "Taste Exclusive" teasers are anything to go by, it should be fun.
I love the bigger idea of creating the Superbowls most exclusive ad - an ad that only one person (a teenager called Marcos Menendez) will ever get to see, and showing his reaction. It had better be good! In the meantime, the teasers are ridiculous, random and funny - what's not to love about David Schwimmer feeding his sandwich a lolly, or being cuddled by a massive creepy puppet.
READ MORE
This week's guest judges are Alfredo Adan Roses (left) and Alberto Portas (right), a creative team from Mistress, LA.
Favourite: Cadbury '
Mum's Birthday
'. Good emotional commercials always work and this one is great proof of it. Everybody can feel related with this story and that's what great insights do. Sweet like chocolate, this campaign positions Cadbury in everybody's hearts.
READ MORE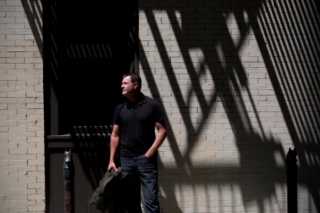 This week's guest judge is Mike McKay, partner and chief creative officer, Eleven Inc. in San Francisco.
Favourite: MLA "
Lamb Side Story
". In advertising, we often try to tap into politics, but clients rarely allow us to do so. So I admire this agency for pulling this one off. Not only does this video poke fun at our deep, political divide, but it also makes fun of itself. Which, I believe, is a good way to make consumers like your brand.
READ MORE
This week's guest judge is Bobby Pearce, chief creative officer at David&Goliath, Los Angeles.
Winner:
Centrepoint, Unleash Greed
. Michael Douglas' "Greed is Good" speech in Wall Street has held the title for several decades. But this beautifully crafted, poignantly written spot for a shopping center, is giving it a run for its money. The words were as beautiful and compelling as the visuals themselves. It's not easy to talk about a selfish emotion that is usually considered a negative in a way that brings a smile to everyone's face and has them nodding along thinking, "you know what, he's got a point." Besides, the voiceover has an English accent and I believe and instantly love anything with an English accent. Well done guys. I wish I'd thought of it.
READ MORE
This week's guest judge is Ronny Northrop, executive creative director at Cutwater, San Francisco.
Winner:
Sandy Hook Promise: Tomorrow's News
. I really like the device of tomorrow's news used here. There has been a lot of PSA work around this issue, but helping people understand the warning signs seems like arguably the most important angle to take. And this video does a great job of doing just that. The execution is spot on with its emulation of a real news clip and the range of interviews stack up nicely. Great spot I wish I had done!
READ MORE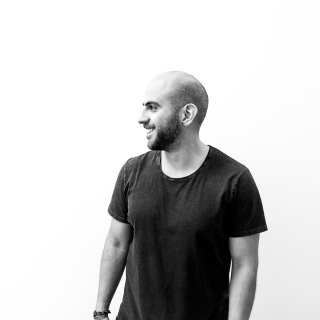 This week's guest judge is Zaid Al-Asady, senior vice president creative director at Deutsch Los Angeles.
Winner -
Bulldog Skincare: Investigation
. Talk about gutsy. Insightful, down to earth and extremely witty, this couldn't be more British. Great stuff. And what a great way to flip the script at a time of year when everything starts to blend together and feel same-same. This hilarious spot will stand out for sure.
READ MORE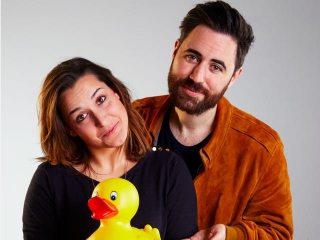 This week's guest judges are Laura Petruccelli and Rohan Cooke, associate creative directors at Goodby Silverstein and Partners in San Francisco.
Winner -
New Zealand Police
. There is something so charming about seeing an uptight government body, like the police, not take themselves too seriously. And in the process turn something that is normally dull and mundane into something I actually want to talk about, God forbid even share. My next challenge would be for you to make a recruitment video for Parking Inspectors.
READ MORE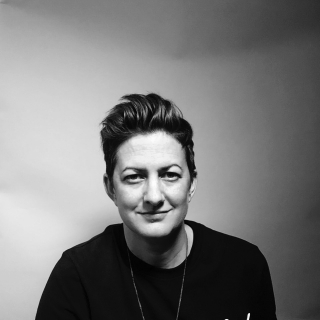 This week's guest judge is Genevieve Hoey, group executive creative director at R/GA New York.
Hey Adworld, let's get festive! As always, I have been given some tough choices in this week's grab bag of global creative greatness. Maybe I have a humbug heart, but I just really dig festive ideas that don't make me diabetic with their sweetness. And I really like being entertained and I don't like being insulted. I have simple needs as a consumer, I think. So, here goes.
READ MORE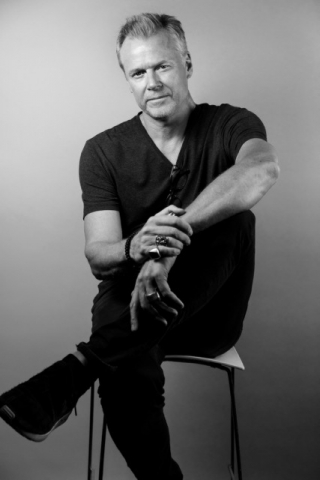 This week's guest judge is Nils Andersson, regional creative president, TBWA Asia.
Not sure I received an abundance of gifts in my inbox, in the run up to Christmas, but here goes. I really tried to judge everything without reading any written explanations whatsoever, so let the work speak for itself. One thing I did notice overall was the tendency for long form content to be too long.
And 'content' means it should have engaging content, right?
READ MORE
This week's guest judge is Merlee Jayme, chairmom and chief creative officer at Dentsu Jayme Syfu in the Philippines.
Best:
The North Face Imagination
. I loved the insight. The story naturally celebrates what the brand stands for. With the awesome free-skiing moves and shots, going outdoors has never been so exhilarating.
READ MORE
This week's guest judge is Joakim Borgstrom, executive creative director at BBH Singapore.
Winner -
Uber: Boxes
. I like the simple visual metaphor. Powerful and simple storytelling about the never ending traffic problems we have here in the region. I love how Uber used the data in the research to highlight the problem in each city.
READ MORE
This week's guest judge is Josy Paul, creative chairman and chief creative officer of BBDO India.
Winner:
Australia on Same-Sex Marriage: Virtual Equality
by J. Walter Thompson Sydney. This is clearly the best of the best of the lot - across all four categories. Virtual reality as a form of social protest is super fresh. Fantastic! Loved it in the first 5 seconds! Am sharing it with my friends, family, colleagues and my world.
READ MORE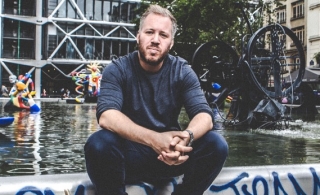 This week's guest judge is Baptiste Clinet, executive creative director at Herezie, Paris.
Winner -
Libresse: #bloodnormal
- AMV BBDO, London. It's surprising that advertising world didn't already do it, but it's really bold and should create the debate.
READ MORE
This week's guest judge is Liam Wielopolski, chief creative officer, DDB, South Africa.
Winner: Some decent stories told through interesting visuals and big production. Lots to look at, but not loads to choose from when deciding the winners to be brutally honest. If it were based on arresting visuals or music alone, my pick is the Uniqlo "
Dan-Pan
" spot. Energetic and visually fresh with an upbeat soundtrack.
READ MORE
This week's guest judge is Santosh Padhi, chief creative officer and co-founder of Taproot Dentsu, Mumbai.
Winner:
Warburtons
TVC has everything that a brand commercial should, well produced, wonderful casting, very entertaining, the period feel is captured well, love the fact that the entire story is around the product/category.
READ MORE
This week's guest judge is Geoffrey Hantson, chief creative officer, Happiness- an FCB Alliance in Brussels.
Winner:
Audi Clowns
. Quite often the most difficult and the most bumpy creative road is the one that leads to simplicity. But when you really get there, you get to see how beautiful the destination actually is. Because when you're able to reduce all those long meetings, with too many smart people around the table, to simplicity (Audi Technology. Clowns proof) you're actually able to put all the effort and energy into the execution. Great idea. Great craft. And great timing.
READ MORE
« First « Previous
Next »
Last »
1 of 15
Gold
sponsors
Silver
sponsors
Search
blog
Members
Past guest
reviewers
Latest
news
Blog
categories
Blog
archives
RSS
feed

Visit Campaign Brief for Australian creative
advertising news