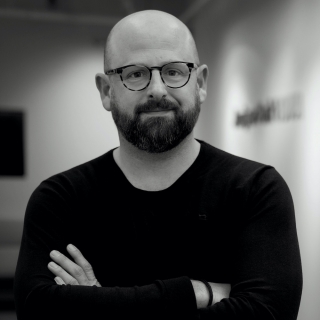 This week's guest judge is Graham Lang, chief creative officer of Juniper ParkTBWA, Toronto.
Winner: ITV '
Drama vs Reality - Trap
'. Instead of competing with everyone else's content, make your own content compete against itself. An insightful demonstration of the platform's offerings. This spot is very well put together. It uses characters from the shows it is promoting and does it all with a plot twist in the middle and a wink and smile at the end.
READ MORE
This week's guest judge is Matt Eastwood, global chief creative officer at McCann Health, based in New York.
It may be a little heavy handed on the strategy, but I thought the insight of Capita for the British Army's '
A Soldier is a Soldier
' was a strong way to appeal to potential female recruits. And I applaud the fact that they didn't make the film any less adrenaline-charged for the ladies. Definitely spot of the week.
READ MORE
This week's guest judge is Greg Hahn, co-founder and chief creative officer of Mischief, New York.
Winner: Channel 4/Tokyo 2020 Paralympic Games '
Super. Human.
'. This is a masterpiece of editing and cinematography, which made it stand out. What made it stand above was the line at the end. In a few simple words, "To be a Paralympian there has to be something wrong with you," they managed to humanize and super-humanize these athletes. Not in terms of disability, but in terms of what it takes to be such a high-performing athlete.
READ MORE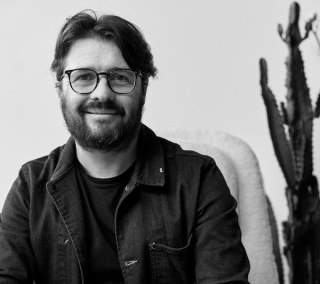 This week's guest judge is Nicholas Hulley, ECD at AMV BBDO in London.
July. The month after Cannes and the beginning of the awards calendar year. So, is anybody setting the early pace? Are there any early contenders?
READ MORE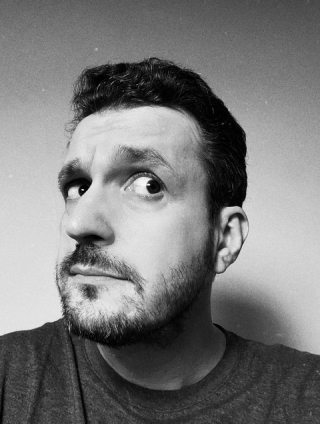 This week's guest judge is Rui Branquinho, co-founder and creative partner at GiveBack Agency, Brazil.
Winner: Courageous Conservation Global Foundation '
400 Years at Half Staff
'. If there's something that still seems invisible to many, seizing the right moment to draw their attention to this can be really powerful. Meaningful and visually impacting. The interactive element of this project is the perfect complement.
READ MORE
This week's guest judge is Gui Camargos, creative director at Ogilvy Singapore.
Winner: Nike '
The Land of New Football
'. Nike ads are Nike ads. And this one keeps up with their legacy. With an amazing production, it surprises and entertains us second after second. And overall, the message of encouraging everyone, no matter who they are or how they play, to play football, the most loved sport globally, feels just right.
READ MORE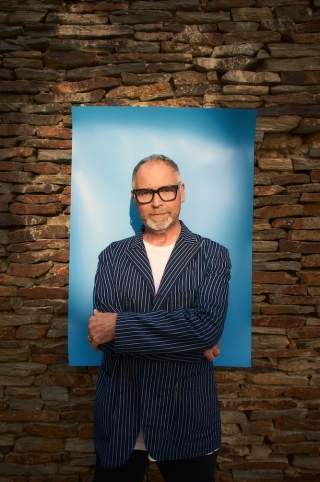 This week's guest judge is Toby Talbot, global chief creative officer of DDB's bespoke agency, 14.
It's Cannes week. Well it is in a virtual sense at least. And I find myself for the first time in a very long time, a mere one hour and twenty minutes flight away from Rose Town as opposed to feeling akin to embarking on a bus trip to Mars from my previous home in New Zealand. I'm not bothered about not being there frankly. It may be close, but Barcelona is infinitely nicer. And frankly, all awards shows still feel in this post pandemic reality we find ourselves in, a little bit, well, trivial.
READ MORE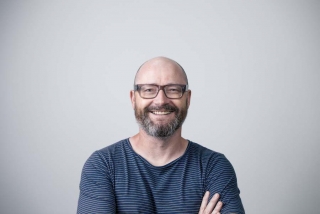 This week's guest judge is Corey Chalmers, executive creative director at Saatchi & Saatchi, Auckland, New Zealand.
Winner: Extra Gum '
For When It's Time
' gets my vote because I suspect the world would rather see stupid, hilarious, over-the-top fun like this right now - how many more poignant montage-ifesto ads do we need? I've seen this spot in a few different social feeds (with its utterly indulgent but enjoyable 2:30 cut) which seems to prove my point. And director Nick Ball clearly had a... well, ball. Celine Dion is never bad, either.
READ MORE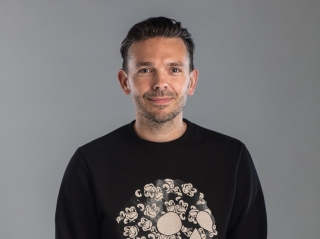 This week's guest judge is Grant Hunter, global executive creative director at iris and London chief creative officer.
Summer has finally reared its sweaty, little, red-cheeked face over here in the UK. There's just a whiff of positivity in the air. But as we start to emerge from lockdown the government's holiday destination traffic light roulette is causing wide-spread angst on social. Poor vacation starved souls, who had booked trips away, now find themselves facing quarantine or no holiday at all as countries move to amber and red status. More staycations in the UK beckon and that's probably no bad thing for the health of our planet.
READ MORE
This week's guest judge is Neil Walker-Wells, group creative director at Juniper ParkTBWA, Toronto.
Honestly, I've had my fill of lockdown ads. We're all craving something fresh, work that doesn't remind us of the brutal time we've been through. So, while the John Lewis spot is beautifully crafted and shot, I just can't help but feel a bit exhausted. I definitely much prefer and appreciate a message that's future-focused as we emerge from the pandemic, and definitely gravitate to a brand that offers us a little hope.
READ MORE
This week's guest judge is Nadja Lossgott, executive creative director at AMV BBDO, London.
I'm in London. Apparently it's meant to be spring. But the rain and clouds are making things pretty miserable. So I was happy to escape into reviewing some lovely ideas.
READ MORE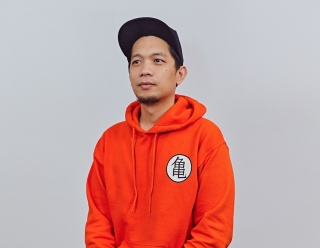 This week's guest judge is Aste Gutierrez, creative director at Droga5, New York.
I feel our industry has never been more cluttered.
So my criteria was simple: Did it spark joy for me?
BEST TV
Winner: Guinness '
Looks Like Guinness
'. Loved the simplicity. Love when a big-ass brand makes an ad only they could make.
READ MORE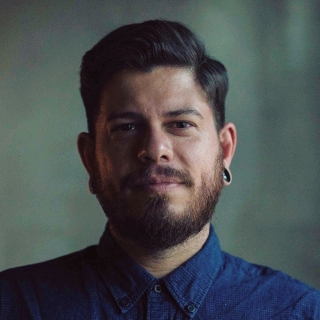 This week's guest judge is Pedro Americo, creative director at BBDO Berlin.
Winner: P&G '
Love Leads to Good
'. P&G once again bringing positivity and a greater message around Olympics. Nicely constructed, well executed, killer end-line. Beautiful and emotional. The kind of film I would send to my mom.
READ MORE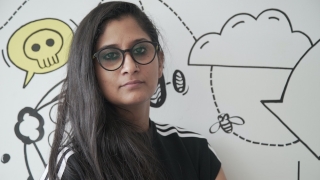 This week's guest judge is Vasudha Misra, executive creative director at BBH India.
Given what's happening in my country, India, and specifically the city I live in, New Delhi, I thought about postponing this judging. After all, who thinks about advertising at a time like this. But sometimes, you need distraction and inspiration. And advertising is mine. Where I can lock myself away for a few hours and not think about what's happening around me. So here are my top distractions for the week.
Favourite: Burger King '
Confusing Times
'. Yes, we live in very confusing times. But there was no confusion when I saw this ad. It just stood apart.
READ MORE
This week's guest judge is Pierre Chan, creative director at One Twenty Three West, Vancouver.
Winner: Dos Equis '
PreGame
'. In a sea of "coming out of COVID-19" ads, this one shines. It's smart, simple, relatable and very much based on something that will definitely be a truth-if not already for some people. The spot is nicely acted, melds beautifully with a great track, and doesn't require exaggeration, clever gimmicks or crazy SFX.
READ MORE
This week's guest judge is Matteo Maggiore, a senior creative at Jung von Matt, Germany.
Winner: Greenweez '
Man vs Otter
'. I've enjoyed almost every second of the ads. I like how the humour plays throughout, highlighting a well-thought and original concept.
READ MORE
This week's guest judge is Russell Barrett, CEO and chief creative officer at BBH-PWW, India.
Winner: United Nations '
The Journey
'. This film should never have been made. That people are still being killed, maimed and brutalized across the world is a horrible truth that everyone would rather not have. But since it is a part of our dystopian reality, this film shines through with hope and light.
READ MORE
This week's guest judge is Richard Denney, executive creative director at St Luke's, London.
Fave: iPhone 12 '
Fumble
'. I'm pretty sure all of us at some point has played keepy uppy in order to stop our phone's from hitting the deck, so this simple product demonstration for the tough new iPhone 12 is bang on. As always, the direction is top drawer and Kim Gehrig's take on this simple idea doesn't disappoint. The music is a genius touch too and really pushes the idea all the way to the end. I won't forget this ad in a hurry.
READ MORE
This week's guest judge is Nkanyezi Masango, executive creative director at King James Group, Cape Town and founder of Blackboard.
Winner: Ad Council '
Back in the game
'. This ad made me feel a bit awkward at first. Seeing people not social - distancing, hi-fiving and hugging, gave me mild anxiety. But as soon as the title came up, I smiled. The idea that we can return to a time when we can embrace what makes us human again is so satisfying. And the song captures that feeling so beautifully.
READ MORE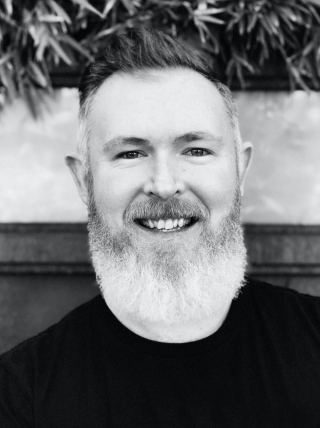 This week's guest judge is Andy Grant, executive creative director, TBWASingapore.
Winner: World Down Syndrome Day '
The Hiring Chain
'. No emotional blackmail - just charm and feel-good vibes to land the message positively. Refreshing and entertaining. And I can't get the song out of my head. Thanks STING.
READ MORE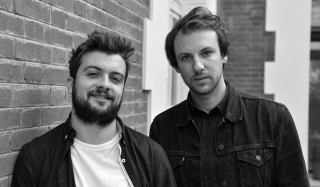 This week's guest judges are Etienne Renaux (right) and Paul Marty (left), executive creative directors at Herezie, Paris.
Winner: Global Women '
A Career-Limiting Move
'. This project stands out the most this week. First, for its craft, with a treatment that's eye-catching and ultimately quite fresh. Even if the subject is very serious, humor is a great tool to get the message across in an even more relevant and impactful way. And the signature evokes a big idea that opens so many doors to creativity, it's inspiring.
READ MORE
This week's guest judge is William Gelner, founder and chief creative officer at
Special Group U.S
.
Winner: Topic '
Topic is Criminal
'. As someone who's admittedly guilty of every pandemic trope in this ad, they had me from the jump. Using the characters from the genre of shows they specialize in - foreign criminal thrillers - made it interesting. They are all pleading for us to put down that 112th loaf of sourdough and watch something other than Golden Girls reruns. Which, for the record, is an amazing show.
READ MORE
This week's guest judge is John Larigakis, a creative director at One Twenty Three West in Vancouver, Canada.
Winner: Public Safety Canada '
Human Traffic
'. I was initially drawn in by the cinematography and music. I like the metaphorical device of using the shipping container to bring the viewer into a scene that they weren't expecting. Overall, this spot felt less like an ad and more like a dramatic short film that makes you think. The story and message made me continue to think about the issue after I watched it.
READ MORE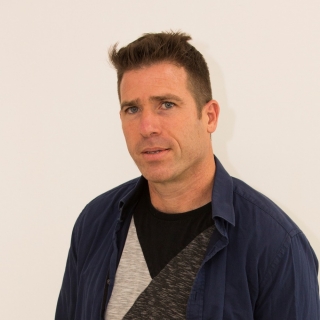 This weeks guest judge is Oren Meir, chief executive officer and chief creative officer at Addict Israel Advertising Agency.
Winner: When it comes to TV commercial, I divide it in two. The one with the great idea or the brilliant script and the one you just want to relax on the couch and see time and time again because they just make you laugh and have fun. Snug '
A New Realm of Cosy
' exactly fits this definition.
READ MORE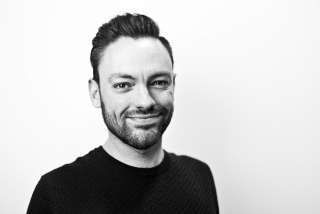 This week's guest judge is Frederico Roberto, executive creative director at Interweave Agency in London and Athens.
Winner: Audi Norway '
Globe
'. It's the second ad I see 'answering' back to the General Motors' one with Will Ferrell at the Super Bowl and its stab at Norway's clean energy vehicles philosophy. Point being, to pull something like this, with Kristofer Hivju, in less than a week, is a great testament of creative prowess. Oh, and great messaging too: "Don't hate. Imitate". Relevant. Timely. All you need.
READ MORE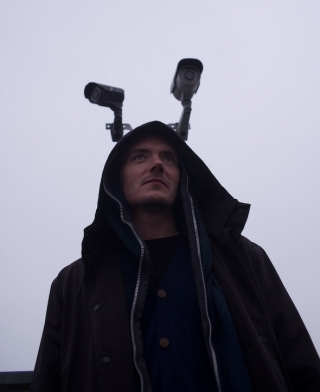 This week's guest judge is Mikolaj Sadowski, chief creative officer & partner at 180heartbeats JUNG v MATT, Warsaw.
Winner: General Motors '
No Way, Norway
'. I'm not a big fan of Will Ferrell nor the typical Super Bowl ads. But this one somehow made it to my newsfeed. Mostly because the teaser was shared by my Norwegian friend. He seemed slightly irritated with this ad. Not sure if Norwegians were the target group for GM but surely they got their attention.
READ MORE
This week's guest judge is Wil Boudreau, founder/chief creative officer of Boudreau Advertising in New York.
Winner: Tide '
The Jason Alexander Hoodie
'. There are so many things I love about this spot. I love how weird the premise is. And I love all of Jason's facial reactions to the abuse the hoodie is taking. But what I kinda love most is that it is an actual product benefit and an actual strategic brief and an actual insight and an actual brilliant idea in support of all of them. I know that's a lot of actuals, but all those together are actually a rarity these days. Particularly in a spot as hysterically funny as this one. Nicely done Saatchi & Saatchi/Woven Collaborate! May you reach dizzying heights on the USA Today Ad Meter.
READ MORE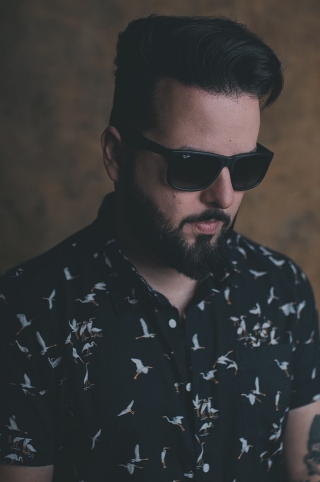 This week's guest judge is Bruno Regala, head of art and design at TBWA Chiat Day, Los Angeles.
Winner: "
Moving Day
" by The Lincoln Project. A brave film. Provocative, with a sarcastic and blunt copy for a unique moment from the history of the USA elections.
READ MORE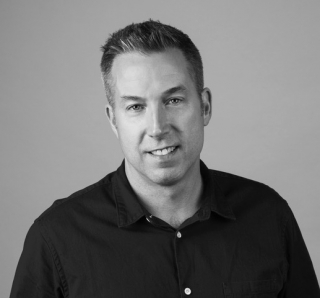 This week's guest judge is Rob Lenois, global chief chief creative officer at VaynerMedia.
Winner: Doritos '
The Greatest Gift
'. I take zero shame in sharing with you all that I am a crier. This one slayed me. Yes, I was just crying. But this piece also did something else for me. It reminded me once again of the true power and scale of what we do every day. The power of advertising. Yes, our job is to help sell products to the world, but it can also make us see things differently and maybe just change the world itself.
READ MORE
This week's guest judge is Eduardo Basque, senior art director, McCann Health, Sao Paulo.
Winner: Johnnie Walker '
Astronaut
'. A film that brings history, purpose, optimism, emotion and a wonderful concept. An impeccable production that encompasses new technologies and that brings us a final result of emotion. When an agency and a client are able to bring all these ingredients together in one job, the result can only be this: exciting. Congratulations.
READ MORE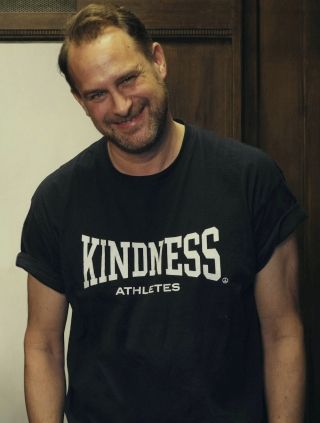 This week's guest judge is Mark Hendy, co-founder of Byrd by Byrd in Berlin.
Well, what a bag of tricks we have in film this week.. Iggy on a beach, LeBron James singing, Hans Christian Anderson set to Radiohead, people smashing work colleagues with squash racquets, and Filipino gen Z kids crying ice cubes.
READ MORE
This week's guest judge is Chris Buhrman, executive creative director at Hanson Dodge in Milwaukee.
First of all, thank you Best Ads, for inviting me to judge. So much good work. As with most judging, my choices are colored by my own experience and personality. In addition, I looked for work that would move the needle, or as we say at Hanson Dodge, work that would help the client "make great leaps."
READ MORE
This week's guest judge is Savio Hatherly, senior art director at FCB Lisbon, Portugal.
Winner: Match.com '
Match Made In Hell
'. A year from hell deserves a match made in hell. I think not even Satan would imagine a year as good (for him) as 2020. Mix an amazing craft (I confess, I never saw a demon like this, "Thank God") write an amazing script and add a love song by Taylor Swift. Absolutely, this TV ad accurately depicts this tumultuous year.
READ MORE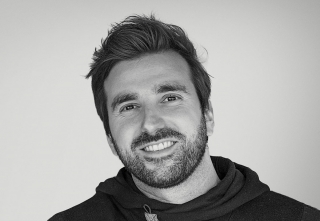 This week's guest judge is Marcelo Rizerio, creative director at CP B Brazil.
Winner: IKEA Russia '
Waste
'. First of all, this spot TV was just fantastically produced and directed. It draws the viewers in, and it's a perfect example of a campaign that really entertains the audience. Furthermore, it managed to address a serious topic in the most unexpected way: giant pieces of foods falling from the sky set to an awesome soundtrack which made the whole spot feel like some sort of cinematic poetry. The subject matter of food wastage is something that can be being talked about all year round, but the idea to choose Christmas to educate people on this issue was a smart choice as it escaped the cliche of the "happy family" that we associate with most Christmas ad campaigns, which is why IKEA's posture was even more unique and relevant.
READ MORE
This week's guest judges are Lisa Fedyszyn and Jonathan McMahon, executive creative directors at Special Group, New Zealand.
Winner: Toyota '
Unbreakable Bond
'. Any ad that can get the term "genital-men" on air gets the nod from us. Nice direction and casting (Walt and your beard-matching steering wheel cover, we're looking at you) that makes for an enjoyable ride.
READ MORE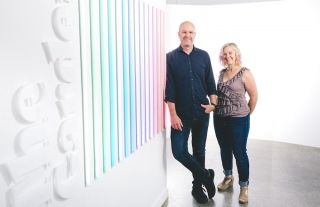 This week's guest judges are Shari Walczak and Shane Ogilvie, founding partners, The Garden, Toronto.
Winner: Heroes of Today '
Intolerance Is Still There
'. This powerful short film tells a story of the true inhumanity experienced by LGBTQ+ communities. The juxtaposition of past and present is a powerful device and serves to tell the story of heinous hate crimes that should be a thing of the past, but sadly, as the spot reveals, continue to be a daily reality for so many marginalized communities today. It's artful in its execution and the use of deep fake technology was good, although a tad clumsy in its reveal at the end. In all, the spot is a strong reminder of how far we still need to go to be better.
READ MORE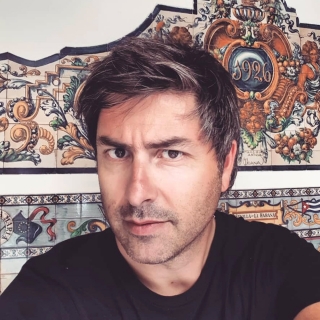 This week's guest judge is Juan Pablo Valencia, regional creative advisor, FCB Artgroup (TICCA Region - Turkey, Iran, Caucasus & Central Asia), Kazakhstan.
Winner: John Lewis and Waitrose '
Give a little love
'. The winner without a doubt: I really liked it! Well done again John Lewis and Waitrose and adam&eveDDB, London! It is very different from anything these brands have done before. Besides, in my opinion the use and combination of different techniques make it very special and festive and not only for adults but for all ages. Obviously, all this plus the overwhelming message of GOODNESS and LOVE, contributes once again by providing a huge spark of positivism and joy, in times where the spirits are not the best, and leaving all cliches in a simple truth: a LITTLE of love makes a HUGE difference!
READ MORE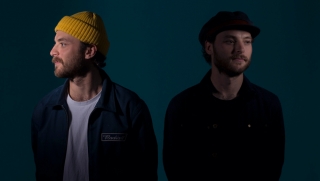 This week's guest judges are Tom and George McQueen, associate creative directors at Droga5, New York.
Winner: Channel 4 - Random Acts '
Damage Control
'. Among the assortment of big budget, big brand, festive ads this week, this is the much harder film to make. Hats off for combining comedy with an honest, raw and elegantly executed conversation on racial injustice in the everyday. It lays bare how attitudes become normalized with a gut punching question of accountability. Those flippant closing remarks "that's more your thing" brutally drive the truth home that there's equal complicity in silence and inaction. In a year where the world has had a gutful and started to rally around real change this film only strengthens the conversation that the onus isn't on Black people and people of colour to end racism, it's on white people to take responsibility and be drivers of change. Powerful stuff.
READ MORE
This week's guest judge is Dave Monk, executive creative director at Publicis Poke, London.
Winner:
Old Spice
. So many Old Spice ads are the stuff of adland folklore. How do Weiden's do it year year after year year? Brilliant VO from some guy I've never heard of playing a sport I don't understand, but who gives a shit, this is hilarious. The words and pictures had me howling. The slightly shoddy computer game animation makes it even better, but my favourite part; to just have 'football man' still running on a treadmill and shouting for fifteen seconds after the packshot and endline. Please make more.
READ MORE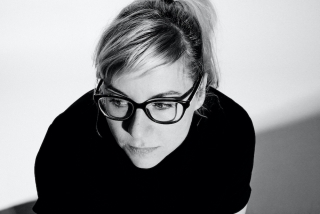 This week's guest judge is Jenny Glover, executive creative director at Juniper Park/TBWA, Toronto.
Winner: McDonald's '
Books
'. A lot of work has been done trying to depict the experience of reading a book and this interpretation felt both fresh and spot on. It's a perfectly executed, PG friendly acid trip, that charmed me into actually wanting to feed my children fast food. No small feat.
READ MORE
« First « Previous
Next »
Last »
1 of 19
Gold
sponsors
Silver
sponsors
Search
blog
Members
Past guest
reviewers
Latest
news
Blog
categories
Blog
archives
RSS
feed

Visit Campaign Brief for Australian creative
advertising news