This week's guest judge is Ricardo Tramontini, creative art director at Memac Ogilvy, Riyadh, Saudi Arabia.
Look out for Ricardo's review of this week's best ads, which will be posted here around midnight, Monday, Saudi Arabia time.
READ MORE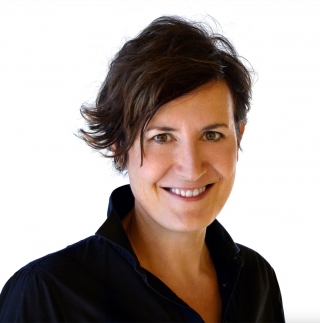 This week's guest judge is Linda Knight, chief creative officer and president at Observatory, Los Angeles.
Winner: Apple TV+'s '
Call Me with Timothee Chalamet
'. Love this peek into the psyche of insecure Timothee Chalamet as he obsesses over all the great Apple TV+ series and movies he's not part of. This is a simple and entertaining way to show new, original content and elevate it to where an A-list actor is jealous of all the other actors on the platform. This is the third in the series, which proves how campaign-worthy the idea is.
READ MORE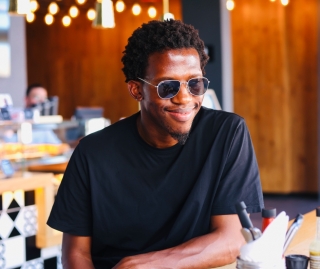 This week's guest judge is Nkanyezi Masango, group executive creative director, King James, (Part of Accenture Song), Cape Town.
It's a very PSA week on the TV front. In this battle of the causes, the standout piece is
Conversion Therapy
. At the heart of it is a profound insight, packaged and delivered with compelling performances and beautiful filmmaking.
READ MORE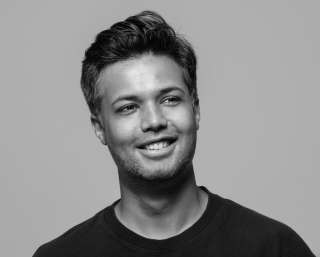 This week's judge is Saffaan Qadir, creative director at Paulus in Seoul, South Korea.
Winner: Skyn '
Explore Uncensored Pleasures
'. When in doubt, show the product in its element. This is a staple of the conventional and the cookie-cutter in advertising. But, the one set of products to which one would dare not apply this is the set of products being advertised here. What gall. What brilliance!
READ MORE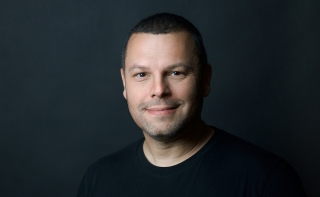 This week's guest judge is Fabio Seidl, director of global creative development at Meta, based in New York.
Favorite: Loto (French Lottery) '
Grandma
'. I'm a sucker for good, simple concepts, and this one got me: "It doesn't happen only with other people" is an excellent argument for people to believe anyone can be a Lotto millionaire. It also uses an authentic, famous line: "what, did you win the lottery?" And hey, it has something in extinction: humor. Great casting and great, minimalistic photography.
READ MORE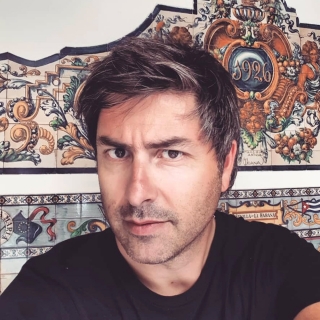 This week's guest judge is Juan Pablo Valencia, regional creative advisor, FCB Artgroup (TICCA Region - Turkey, Iran, Caucasus & Central Asia), Kazakhstan.
Winner: Renault '
Renault The Shop
'. In this competition, France is the champion! Charming and beautiful crafted masterpiece with a simple and positive message behind it.
READ MORE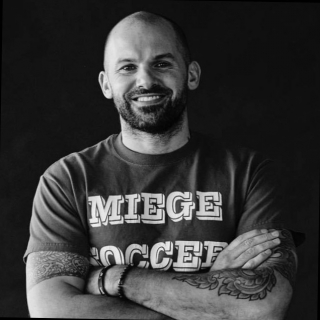 This week's guest judge is Adam Bodfish, executive creative director, McCann Birmingham.
Winner: The Montreal Children's Hospital Foundation '
Two little brats for life
'. It was my first day off for Christmas today. And I had intended on watching Netflix. However, my youngest was having an operation on her ears. So, instead, I found myself sitting in a children's ward amongst a number of other young children. You soon remember that some things in life are much more important than the things we often stress about in this industry.
READ MORE
This week's guest judges are Graham Drew, CCO of Grey Malaysia and Singapore and Michael Knox, ECD at Think HQ Australia. Drew and Knox co-host
The Imposterous podcast series
- a deep dive into the insecurities and self-doubt driving the world's best creatives.
Winner: APPLE '
The Greatest
'. Sure is! Landing ahead of this year's International Day of People with Disabilities, Apple's 'The Greatest' brilliantly showcases the heart of their design philosophy - that technology should be instinctive, for everyone. 
READ MORE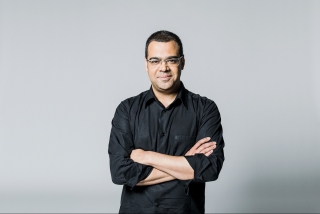 This week's guest judge is Ricardo Adolfo, executive creative director at TBWA Media Arts Lab, leading the creative work for Apple from Korea and Japan.
Winner: Made By Dyslexia '
Learn Dyslexia
'. A simple approach to a complex topic. Well executed with daily items, good pace and a track that punctuates the message neatly. The narration by Jeremy Irons gives it an important layer of wisdom and makes the conclusion stronger. Dyslexic Thinking is a beautiful idea in so many unconventional ways.
READ MORE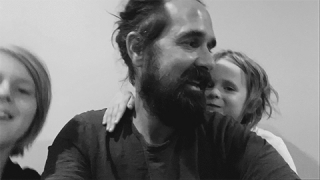 This week's guest judge is Paul Meates, group creative director at Droga5 New York.
Best: Dreamy '
The Exorcist
'. Possessed with a late-night desire for Bubble Milk Tea, the spot takes several unexpected turns that surprise and delight. The spot uses comedy as the perfect medicine to help the product messaging go down.
READ MORE
This week's guest judge is Malcolm Poynton, global chief creative officer, president creative at Cheil Worldwide.
Winner: John Lewis '
The Beginner
'. Since John Lewis began the UK's 'SuperBowl of advertising' with its Christmas campaigns back in 2007, one thing has weighed heavily on their shoulders - the public expectations for next year's spot. And yet, here we are again, 15 years later and the story keeps getting better. A beautifully pitched, heartfelt reminder to UK consumers of the true spirit of Christmas (not-to-mention, of John Lewis' commitment to the UK public thanks to their support for Children in Care.)
READ MORE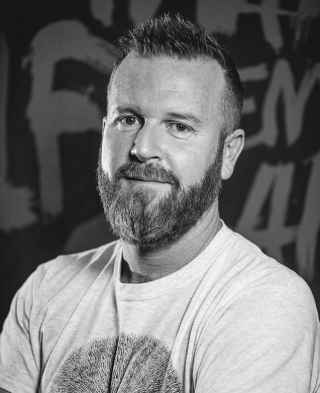 This week's guest judge is Vince McSweeney, chief creative officer, McCann Central.
Winner: The Joshua Ribera Foundation '
Life Cut Short
'. Geez. Thanks for putting me in an awkward position with this one. Yes, it's a McCann execution, but I wasn't involved with the work. I wish I had been, though. It poses the question 'what if?' and answers it in a way that leaves no doubt as to what we've all lost. It's a powerful execution that resonates well-beyond its intended target audience.
READ MORE
This week's guest judge is Nick Morrissey, executive creative director and partner at MIRIMAR Creative Group, Los Angeles.
Winner: NRMA Insurance '
Duel
'. This was a delight to watch. A big platform-y idea, brought to life beautifully with just the right balance of simplicity and theatricality. Offsetting the most dire of topics with playfulness and whimsy cuts through so much more than doomsday stuff. And obviously gives NRMA a never-ending role. I love the way it escalates with the score, the little moments of nature and humanity. It's a big production with elegant restraint, which is often hard. Well done all involved. I wish all ads were like this, until then, I'll be here re-watching this one.
READ MORE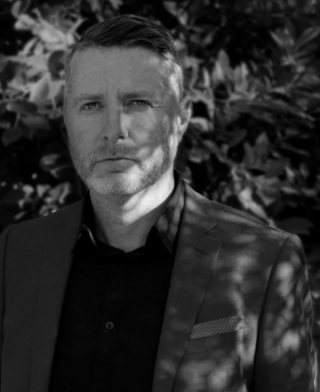 This week's guest judge is Peter Bray, founder and executive creative director at Bray & Co, California / New York.
Winner: PodHER '
Thirst
'. A short film that I hope gains the exposure it deserves, the dual narratives are sometimes too obviously alluded to, however the pacing and visuals of this brand piece combine to make a memorable, thoughtful ad. Social media needs to start changing the moronic algorithms that are censoring very human acts and attributes, and this execution smartly outplays the algorithms at their own game. This is long form done right.
READ MORE
This week's Bestads judge is Toby Allen, executive creative director at The & Partnership, London.
Winner: Partners Life '
The Last Performance
'. Sometimes you craft and graft your way to creativity, sometimes you just have to stay alert to opportunities everyone else missed. And like most murder mysteries, the answer was under our noses all along: use dead people to advertise life insurance.
READ MORE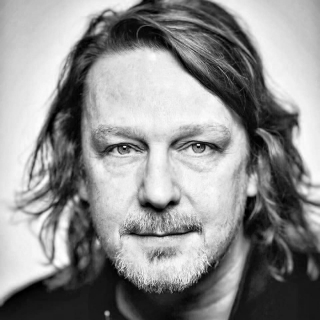 This week's guest judge is Marco Versolato, chief creative officer at WPP@Unilever/Wunderman Thompson, Singapore.
With some reference from PlayStation "Mountain" ad from 2003, "
The Ball of Yarn
" for Winamax got my choice as best TV of the week. Very well executed, with interesting art direction on the cat's masks and a nice idea: cats love to run after balls of yarn, nice idea to show how people love to compete and win. Also, I liked the ending showing the opposite, what cats hate the most: water. Right duration and nice build up making the engagement high.
READ MORE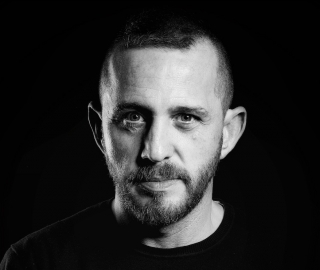 This week's guest judge is Pablo Ferrari, executive creative director at BBDO Mexico.
Winner: Kathmandu '
Summer Never Sleeps
'. I love its old vibes craft and the storytelling. I find it a bizarrely funny story; in a journey from day to night, a group of friends shows us that in summer, anything goes. The music is a real find, a song from Brazil from the 70s that makes the spot even more memorable.
READ MORE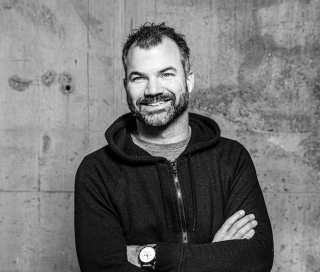 This week's guest judge is Steve Miller, ECD VP, partner at FUSE Create, Toronto.
Winner: Cubitts '
Gloriously Awkward
'. This spot is beautiful in so many ways; aesthetically, script-wise, lensing, wardrobe. And it's curious. The script pulls you in. It builds intrigue. And that curiosity and intrigue has staying power. And the frames - the real heroes of the spot - they are as aesthetically beautiful as the spot.
READ MORE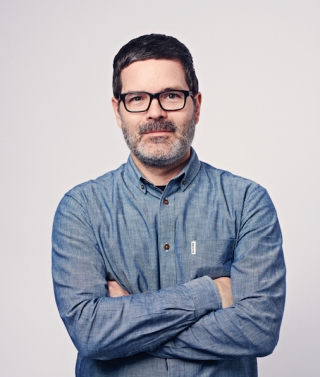 This week's guest judge is Paul Little, group creative director at Juniper Park TBWA, Toronto.
Winner: Cryptocurrency Exchange OKX "
What's that
". I like this ad. Made with last year's crypto riches, it has enough dumb-funny scenarios to be entertaining.
It's a classic drive home the product name with a structure that lets you have some fun. It's really well made.
I'm also a Daniel Ricciardo fan and want him to have a win. So here it is.
READ MORE
This week's guest judge is Mark Hendy, freelance creative director in Berlin.
So of course I'm supposed to vote for the
Meta
film right? It's an epic, inspirational story. Meticulously recreated, crafted to within an inch of its life and ignited by a powerful VO. But is it just me that wants team Amani to ride the Tour de France in the end rather than cycle their way through the metaverse? I would love to see the other stories the creative team had that play into the endline.
READ MORE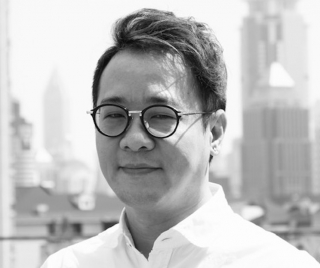 This week's guest judge is Alfred Wong, executive creative director, TBWA Media Arts Lab, Shanghai.
Winner: Cadbury Dairy Milk Fingers '
Sign With Fingers Big & Small
'. Love this sweet little idea. The execution is interesting, and by asking people to learn to sign, it ties strongly with the concept and gives "the fingers" a more meaningful role.
READ MORE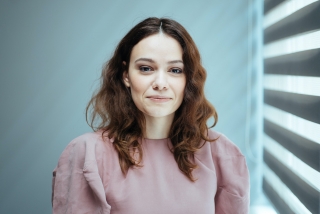 This week's Bestads judge is Roxana Nita, creative director, DDB Romania.
Winner: The Lowdown '
How to Do Nothing - Cars
'. I love it, it's funny, warm and authentic and it gets the message across in a memorable way. I appreciate humor done right when it comes to social causes.
READ MORE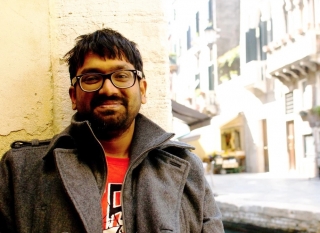 This week's guest judge is Vishnu Srivatsav, national creative head at 22feet Tribal Worldwide in Bengaluru, India.
Winner: Ladbrokes '
Rocky
'. You know what they say. If it's iconic, don't f*** with it. But every once in a while, you see something so lovingly crafted and respectful and entertaining, that you can only say "Well f***ed with".
READ MORE
This week's guest judge is Lupas Celis, executive creative director at ParadaisDDB Ecuador.
Winner: Amazon Prime '
A Girls' Letter to the Future
'. In this category I was looking for something that wasn't just a film but that could be imagined as a whole campaign, that could lead to more media.
READ MORE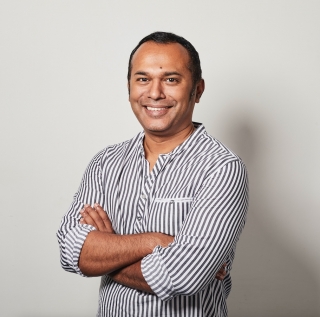 This week's guest judge is Rahul Mathew, chief creative officer, DDB Mudra Group, Mumbai.
Winner - American Red Cross '
A Bloody Nightmare
'. What an unexpected way to urge the viewers to donate blood. Not a drop was shed yet you could almost imagine all the red that would have been spilt, or donated in this case. It's not easy to talk about a serious issue with a lightness of touch. Though must admit was really looking forward to Neve Campbell landing a good hard whack, for ol' times sake.
READ MORE
This week's guest judge is Kenny Blumenschein, executive creative director at TBWAMedia Arts Lab APAC.
Winner: Amazon Books '
The Reading Feeling Awaits
'. Reading was always an integral part of my life since I was a kid. I love how this spot visualise the imagination we have when we read a good book. It's also beautiful crafted with the different animation style.
READ MORE
This week's guest judge is Linda Carte, creative director at FUSE Create in Canada.
Winner: Mattress Firm '
Don't Sleep on Sleep
'. Like a lot of people at the beginning of the pandemic I downloaded TikTok, was immediately hooked and stayed up nights endlessly scrolling. In the past 2 years we have been thrown into new work situations, working from home in our comfy clothes soon became working longer hours. Somewhere along the way the line was blurred between work, home and sleep. I think the creative here is bang on.
READ MORE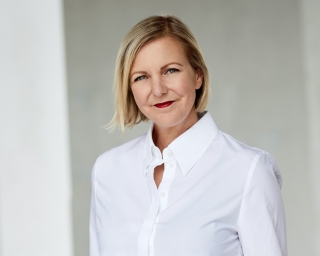 This week's Bestads judge is Kristal Knight, executive creative director at Ogilvy Network, New Zealand.
Winner: TVNZ+ '
Wooing Jeff
'. I love this creative platform. 'It's free, but it could cost you' is a wonderful way to use negativity to sell something positive. It's refreshingly dark, inherently funny and with enough legs to take on 'should have gone to specsavers'. Makes having to watch the ads on TVNZ+ worthwhile.
READ MORE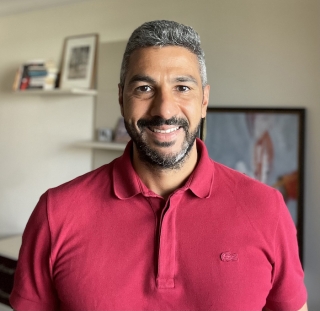 This week's guest judge is Mohamed Bareche, creative director at Publicis Dubai.
Winner: Bodyform / Libresse / Saba '
#Periodsomnia
'. Another masterpiece from AMV BBDO, I love the documentary-style direction coupled to the infrared camera effects, the soundtrack and above all the end line : Periods never sleep, but why shouldn't we? This is what we call a human insight.
READ MORE
This week's guest judge is Alvaro Rodrigues, co-founder and chief executive officer of Made Rio and Made Sao Paulo
Favourite: Guinness '
Lovely Day for a Guinness
'. Just love everything in it. The idea. The craft on the execution. The music. The sense of humor. It's good to make fun of ourselves sometimes, right? Nice way of bringing the brief into a lovely day for advertising.
READ MORE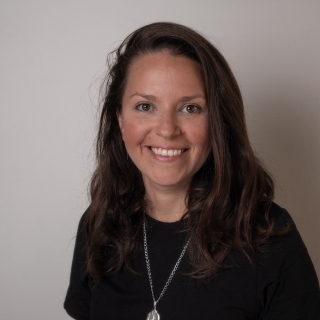 This week's Bestads judge is Raquel Chavez, associate creative director at The Community NY.
Winner: Playstation '
Why be one thing, when you can be anything?
'. You could almost feel the tension and the subtle terror of how nothing is what it seems. Good narrative, beautiful effects, and a good idea developed in a good story, feels like a science fiction, new series spot, right? Then again, nothing is what it seems.
READ MORE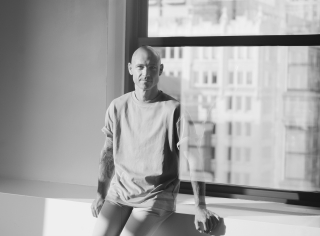 This week's Bestads judge is Ricard Valero, executive creative director at MullenLowe, New York.
Best: Uber Eats '
Ca Arrive
'. A fun campaign dramatizing the discomfort French customers feel when ordering food while highlighting how they've grown to love its convenience.
READ MORE
This week's guest judge is Brian Murray, executive creative director at Zulu Alpha Kilo, Toronto.
Winner: Virgin Voyages '
No Kids on the Ocean
'. Virgin Voyages 'No Kids on the Ocean' appeals to me as a parent who is enthusiastically planning my own vacation without my 3 kids. I find myself experiencing burn out from too many ads taking themselves too seriously over the past couple of years, so I am happy to celebrate a fun little ad that I think real people will find really cute and amusing.
READ MORE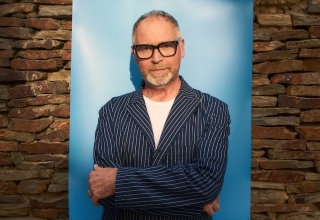 This week's guest judge is Toby Talbot, chief creative officer at Ogilvy Network ANZ.
Okay, so this may have something to do with the fact that my dear old mum has the onset of dementia, but I found myself genuinely moved by the
Alzheimer's Society film
.
READ MORE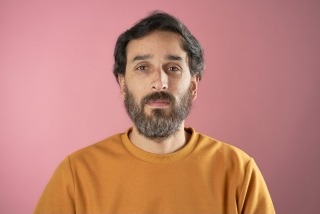 This week's guest judge is Matthieu Elkaim, chief creative officer at Ogilvy, Paris.
Favourite: Inspired by Iceland '
OutHorse Your Email to Iceland's Horses
'. Simple and stupid, just the way I like it.
Thank you Iceland for buying such funny campaigns.
READ MORE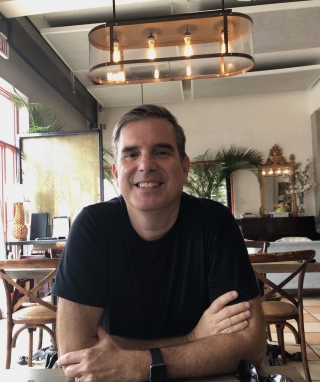 This week's guest judge is Ricky Soler-Armstrong, partner/chief creative officer at OneightyFCB, Puerto Rico.
Winner: McDonald's '
Superhero
'. McDonald's does it again! This is one of those spots that hits it right, and straight to the heart. As a son, a dad and now as a grandfather, I can truly relate to this story. A great emotional connection with the brand. Well done!
READ MORE
This week's guest judge is Jason Schragger, chief creative officer at Saatchi & Saatchi, overseeing offices in Los Angeles and Dallas.
Winner: B&Q '
Flip
'. I am always incredibly inspired when creative groups push each other to bring something different to every aspect of film. When we poetically use all of the tools at our disposal, the advertising industry gets as close to art as it possibly can. In this spot, the music, the technique, the acting, the story, the hero, every bit of it perfectly works together.
READ MORE
This week's guest judge is Lisa Greenberg, co-chief creative officer at Leo Burnett, Toronto.
Winner: The Flemish Centre for Suicide Prevention '
Reading Minds
'.
What I loved about this spot was the rawness coupled with the simplicity.
The solitary nature of peoples thoughts is such a truth.
READ MORE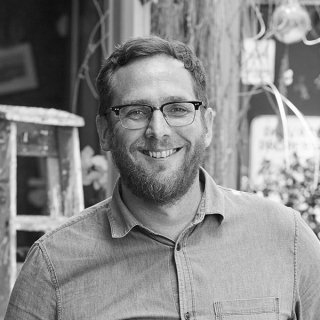 This week's guest judge is Alex Derwin, chief creative officer at BMF, Sydney and novice documentary filmmaker.
Winner: Burger King '
Even More Confusing Times
'. I like the insight here - balancing being a good sustainable citizen of planet earth whilst being an avid consumer really is a mystifying and exhausting task. Chowing down on plant-based chicken nuggets may not be the most obvious and direct way of saving humanity from the apocalypse - but if it's quick, and it's easy, and it comes with a good dipping sauce, I'd happily give it a red-hot go.
READ MORE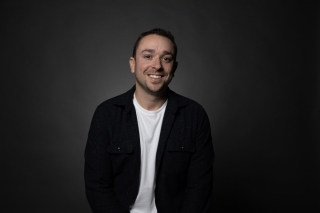 This week's guest judge is Frank Cartagena, chief creative officer at the community, New York.
Winner: Ladder '
Crocodile
'. "Life insurance so good, they're gonna want you dead" is an impossible tagline to get approved by an insurance company. This is a campaign with limitless executions and I hope they keep pushing. Separately, I enjoyed the humor in the film category overall.
READ MORE
« First « Previous
Next »
Last »
1 of 21
Gold
sponsors
Silver
sponsors
Search
blog
Members
Past guest
reviewers
Latest
news
Blog
categories
Blog
archives
RSS
feed

Visit Campaign Brief for Australian creative
advertising news