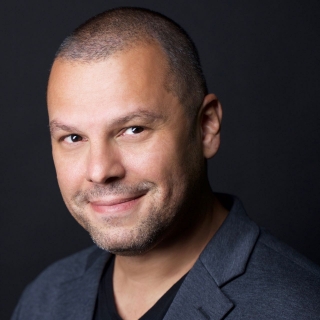 This week's guest judge is Fabio Seidl, executive creative director in New York.
Winner: Colorsteel '
For a home you can be proud of
'. It made me watch twice just to see if they didn't let any hole in this nice, fun, surprising film. It's a simple story, well directed and it has a good casting. Great work.
READ MORE
This week's guest judges are Rob Messeter (left) and Mike Crowe (right), creative partners at AMV BBDO in London.
Winner:
Roads have stories
- A horror story in this case, powerful if a little familiar but makes its point well.
READ MORE
This week's guest judges are Tim Beckerling, creative director and Steven Tyler, art director from Net#work BBDO in Johannesburg, South Africa.
Winner: Volvo -
Excavators
. Jeepers, it was a battle of the celebrities this week, from Ed Sheeran, Peter Jackson and Murray from Flight of the Conchords to He-Man himself, Dolph Lundgren and his hard working heavy machinery. After a little bit of digging on the internet, we found the behind the scenes of the Volvo spot that showed how the machines actually accomplished the feats for real, which clinched it for us. Harking back to the famous Jean Claude Van Damme spot for Volvo trucks, this latest offering uses a famous 80's action icon in a fun way to demonstrate the machines capabilities. This spot will surely be loved and shared across the web.
READ MORE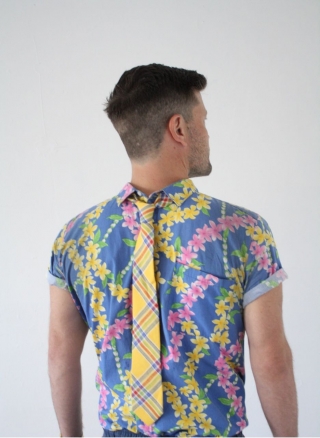 This week's guest judge is Max McKeon, Creative Director at Colenso BBDO, Auckland.
Winner: MADC Stars '
Meet Grant
'. It's hard to land a parody in a way that doesn't feel like a cheap shot. But this is a parody with purpose, because it's out there to prove you can't beat the original. The message hits the target audience (us) by wrapping itself up in the skin of campaigns we all love but with just enough of a cheeky and entertaining tone to sidestep any blowback. And a healthy dose of industry truth gives it added legs. This does what it's meant to do, and does it well.
READ MORE
This week's guest judge is Bill Oberlander, co-founder and executive creative director at OBERLAND in New York.
Winner: "
IKEA
". Admittingly, I'm a sucker for stylish, hyper-lifestyle ads with beautiful supermodels in stunning settings. So when this commercial started I was drawn in with great expectations. Assumingly another over-the-top production for Calvin Klein or Dolce Gabbana, right? When the "record scratch" moment arrives with an everyday Swedish woman walking onto the set to take the piss out of all the pretention---it was disruptive, funny and memorable. She's completely oblivious to all the fabulousness, only calling out the high style of the IKEA cabinets (obviously trying to strategically reposition IKEA beyond their cheap, non-fashionable brand image). The commercial is short, sharp and to the point. I think this spot gives the IKEA brand great, high production values along with a winning, self-deprecating sense of humor. Bravo.
READ MORE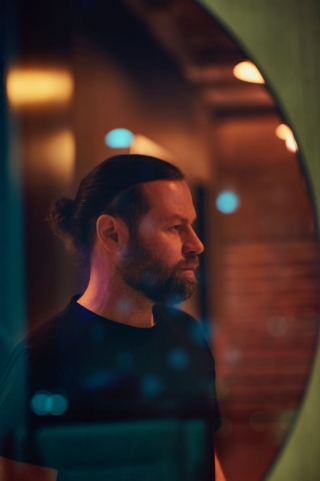 This week's guest judge is Lee Aldridge, global creative director, Spark44, London.
Winner: Movember Foundation: '
Man of More Words
'. So, what's new? This is a question we should always ask when reviewing work: what's new? For anything to stand out, it has to have something new and fresh about it. This ad for Movember Foundation does just that. It's about a man who doesn't say much. How many ads can you name that are about 'A man who doesn't say much'? Exactly. A thoughtful character study, brilliantly cast. Great storytelling with a rug-pull that I didn't see coming.
READ MORE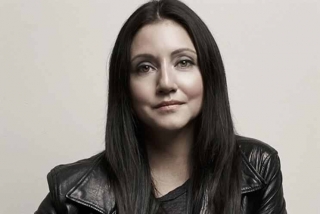 This week's guest judge is Rosie Bardales, chief creative officer and partner at BETC London.
Winner: Hudson's Bay '
Everything Comes to Life at Hudson's Bay
'. It's an entertaining piece of communication that makes you feel good about the brand. It's charming and democratic. And at a time when everyone's trying to be controversial for PR sake, it's refreshing and positive. There's a nice bit of storytelling, with some clever nuances, accompanied by a cool, modern track that makes the brand likeable. It also doesn't over promise, but uses a bit of magic and music to entertain and retain memorability.
READ MORE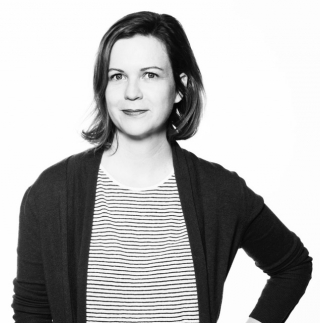 This week's guest judge is Robin Fitzgerald, chief creative officer, BBDO Atlanta.
Favourite: AXE Music '
Burn Out
'. Teenage boy. Teenage girl. Laundromat. Overt body spray product shot. I thought I'd hate this, but then I faced my fear and just watched. Like an exercise class you're not sure you want to wake up for, but you drag yourself anyway. And I'm glad I did. The commitment to art direction and attention to "laundromat fantasy detail" went beyond my wildest expectations. Campfire in the washer? Yes! The muppet-like dancing laundry pile people? Double yes. I even like the track, and I don't usually like this type of music. Like ever. The degree of difficulty in overcoming my cynical first impression was very high. But they did it. No one can ever make a laundromat romance film again after this. Seriously. No one do it. They nailed it, and it's over now.
READ MORE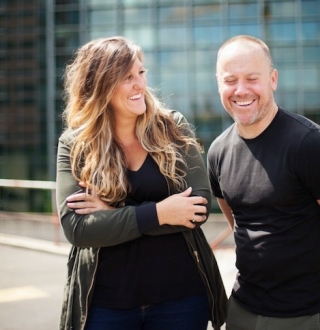 This week's guest judges are Jim Wood and Carren O'Keefe, co-executive creative directors and partners at AnalogFolk.
Winner: IKEA '
Lamp 2
'. Many of us remember CPB's Unboring work and the original, iconic Lamp spot for IKEA. It's only fitting that 16 some-odd years later, the story continues. What makes this new spot unique and notable is its message; reusing and not wasting. Not only is it timely and current, repurposing a memorable piece of advertising in order to drive that home is a smart way to do it. Additionally, the stylistic and emotional choices made throughout, reflect many of the Spike Jonze original. From the way the little girl carries her new Lamp up the stairs to the Lamp's POV looking back or looking at her, Rethink's team was able to create both a perfect sequel and beautiful homage.
READ MORE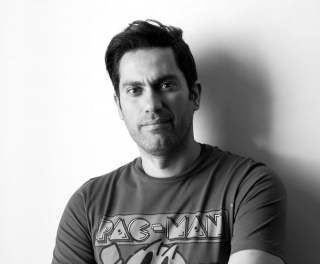 This week's guest judge is Emad Khayyat, creative director at Y&R, Jordan.
Winner: Nike '
Dream Crazy
'. Who else would be the winner this week? Nike took over the news around the globe with this controversial campaign. Hard-hitting and contemporary. Perfectly executed. Period.
READ MORE
This week's guest judge is Wayne Deakin, executive creative director, EMEA, Huge.
Winner: Snickers:
Rap Battle
. Populous, light and entertaining. The sort of thing most young creatives will probably turn their nose up because it's not all edgy, dark or hipster enough for them. But this for me is a lesson in good old classic short-form storytelling that leverages culture and lands the brand with a lovely flavor of wit and charm. Nice touch to have Sir Elton mixing it up with the young Emarr Kuhomano and Monique Lawz. What's also appealing and something that the general public might not know, is the fact that Sir Elton is actually a long-term supporter of emerging rap artists, which for me gives this spot an extra sweet taste of credibility. Good stuff.
READ MORE
This week's judge is Markus Lindsjo, creative director and partner at Uncle Unicorn in Sweden.
Winner: Police Now -
Take 90
. Always great when the planning is done properly. It takes 90 seconds to let the anger pass, then it's pretty clever, and maybe obvious, to make a 90 second ad to let us all know this. And the idea of making a conflict between what we see and what we hear really works.
READ MORE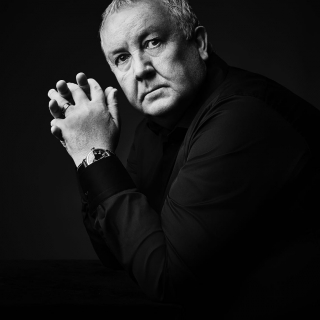 This week's guest judge is Mark Tutssel, executive chairman and global chief creative officer at Leo Burnett Worldwide.
Winner: Greenpeace UK "
There's a Rang-Tang in my Bedroom
". I've long been a proponent for leveraging the incredible potential of animation to bring our storytelling to life in fresh ways. The latest work from Greenpeace UK is proof positive that this vibrant and vivid canvas can unlock worlds of creative potential. In this film, classic animation is used to establish a real emotional connection with the viewer, and the decision to think beyond live action also opened space for elegant and poetic copywriting.
READ MORE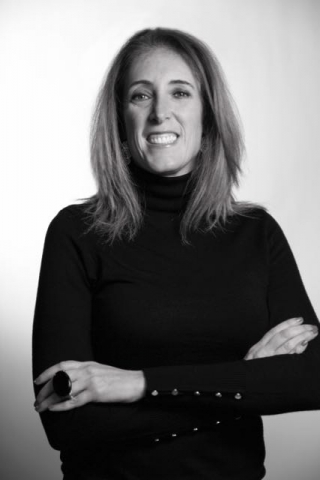 This week's guest judge is Robyn Stern, Associate Creative Director, Saatchi & Saatchi, Los Angeles.
TV Favourite:
Brady Center to Prevent Gun Violence
. I won't lie. I let some of my personal beliefs get in the way when picking this one. But then again, isn't that the whole point of what we do? To touch someone through a story or a joke or an antidote so they are for you rather than against you? Yes, some of these "tricks" have been done before-the kid delivering the hard-cold facts; but in this case, it has a purpose. And to me, that is everything.
READ MORE
This week's guest judges are Clark Edwards (left) and Andre Hull (right), creative directors at AMV BBDO, London.
Best: BT Sport '
Heroes
'. Sidesteps cheese and shimmies around potential hurdles to deliver an emotional, sweet spot. Full disclosure: we sit opposite the team that wrote it, but because we don't like them and it was the best of the work, it can't be counted as favouritism.
READ MORE
This week's guest judge is Carol Lambert, creative director at Publicis Dublin.
Winner:
Philips OneBlade
. There's a lot of potential with this campaign route that I hope the brand explores. It's refreshing to see a new approach being taken to this category. I really liked the quirky bathroom scene and the performances from both actors. The brand explores masculinity and opens up a conversation that feels a lot more truthful than some campaigns. I'll be keeping an eye on this brand and it's next execution.
READ MORE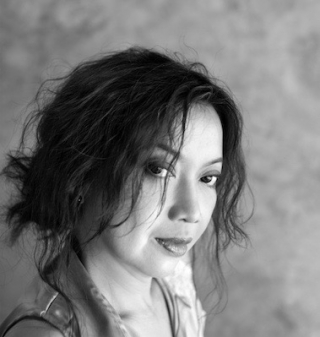 This week's guest judge is Jureeporn Thaidumrong, chairwoman and chief creative officer at GREYnJ United, Bangkok.
Winner: China Airlines '
The Trip You Have Promised
'. This is great insight for the Asian audience. And most have experienced this "promise" before. And as the film goes there is surprise after surprise. Great deeply twisted execution of storytelling.
READ MORE
This week's guest judges are Damon Stapleton, chief creative officer and Shane Bradnick, executive creative director at DDB New Zealand.
Winner: Volkswagen:
Complete Confidence
. Funny, topical and really brought home the mood of English fans. Classic VW work, a hint of "Surprisingly Ordinary Prices" about it, but without feeling old fashioned. Nice one.
READ MORE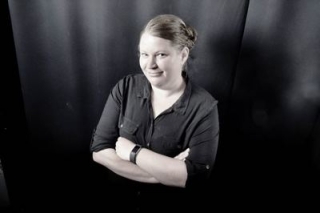 This week's guest judge is Christie Cooper, creative director, DDB New Zealand.
Winner: There's a bit of a budget theme for my TV picks this week, starting with the '
Suspiciously Low Prices
' spot for Secret Escapes. A retail ad for an value-driven travel company, it gave me enough of a chuckle to gain the top award.
READ MORE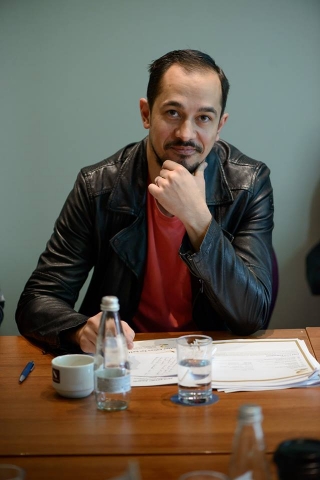 This week's guest judge is Eugen Suman, executive creative director at FriendsTBWA Bucharest.
This week's TV ads were a mixed bag for me, but a clear winner was nonetheless evident:
Pond's Men - Bodybuilder
. What a wonderful mix of American dry humor and Asian imagination. It keeps you interested until the end by being entertaining, the actors never missing a beat.
READ MORE
This week's guest judge is Sean Smith, executive creative director and partner at Solve, Minneapolis.
Winner:
TEDxSydney Meet Sara
. Rayyydium. The makers of this gem should do a TED talk on creating must-see content. Everything from the writing to the performances and art direction are spot on from start to finish. The cherry on the cake was looking over on the Bestads' page to see a sponsor's banner from the spot's production company Scoundrel flipping me off. Well played.
READ MORE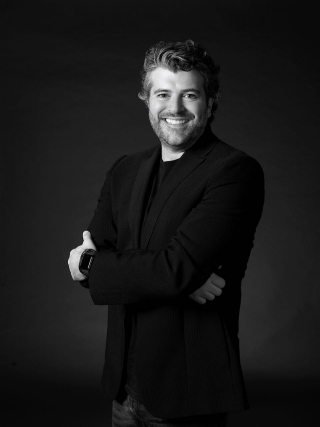 This week's guest judge is Alvaro Rodrigues, chief executive officer and chief creative officer at Fullpack, Brazil.
For all the BAOTV readers, I do have to apologize for my delay in giving my reviews. I am on my way to Cannes, so I am writing this between a flight connection.
BEST TV
Favourite: Post Bellum:
Untold Stories
, Y&R Prague. I love the way that the tagline ends the idea: "Even their loved ones don't always know their stories." A different and sensitive perspective about the war trauma. Nice craft too.
READ MORE
This week's guest judge is Lisa Fedyszyn, group creative officer at Ogilvy, New Zealand.
Winner:
Mercedes-Benz
had a story that was good enough to tell twice. I only wish they had the budget to use "Fast Car" by Tracy Chapman.
READ MORE
This week's guest judge is Leslie Sims, chief creative officer of Y&R North America.
Winner:
iZettle
. In the world on Amazon prime, this message hits at a perfect time. The end line is a perfect rally cry. Emboldens both Provokes buyers to seek out local small business- which emboldens people to start their own thing again. Save ourselves!
READ MORE
This week's guest judge is Susan Credle, global chief creative officer at FCB.
Winner:
SickKids vs Nothing
. SickKids continues to create provocative work that defies category conventions. When the African American woman says, "I want none of it!" I found myself asking, what could cause these women to be so angry, so obstinate? Are they exhausted from trying to find a work life balance? Are they tired of doing the thankless job of Mom? Do they just want a normal family life? And right when I'm thinking that her family really isn't making it very easy for her, the narrative flips. The anger is replaced with love and compassion, as these parents give everything they have to their sick children. Anger vs compassion, both born out of love for a child.
READ MORE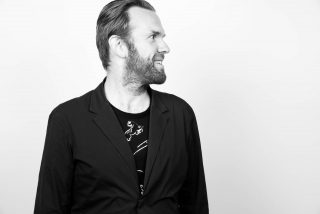 This week's guest judge is David Kolbusz, chief creative officer at Droga5, London.
Winner:
Should I Be Scared for The Atlantic/HBO
. A fitting companion to last year's Michael K Williams spot. Charming in a different way. Same strong writing and performance(s). I love the last line. Digs into a fascinating truth about the human psyche and lets it hang. The magazine's journalism leaves room for contemplation, as do these films. I only wish they hadn't resorted to cussing. Seems unnecessary and feels dissonant with the Atlantic brand. But maybe that's me being old-fashioned.
READ MORE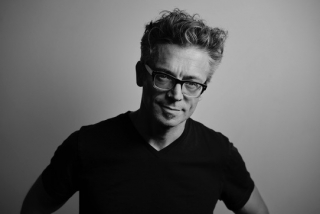 This week's guest judge is Toygar Bazarkaya, chief creative officer at We Are Unlimited, Chicago.
Winner: Channel 4 '
Two Tribes
' by 4Creative. Simple is hard. Funny is hard. This one makes it look easy. You have to master a lot of disciplines to make a few seconds come together effortlessly. This film takes on a pretty heavy and controversial subject and manages to be disarmingly simple, funny, clever and beautiful. Once you watch it again and again it keeps getting better. A quality not many films have.
READ MORE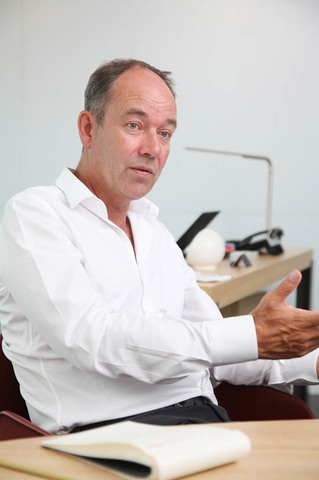 This week's guest judge is Jeremy Craigen, global chief creative officer of Innocean Worldwide.
Winner:
Ikea Ghosts
. There's a little bit of moneysupermarket.com in this new spot for Ikea. I've never been a massive fan of that campaign but a big one of this advertiser and this execution. Reviewing this ad was the first time I'd seen it and I wondered where it was going. The end gag is expertly delivered and the whole ad is very watchable time and time again.
READ MORE
This week's guest judge is Aaron Nielsen, creative director at thjnk in Hamburg.
Winner: DDB New Zealand SKY TV '
Poisoned Chalice
'. Entertaining way to tell the viewer exactly what they can expect from a great drama by turning your commercial into one. I was drawn right in and wanted to watch more so I'm sure this idea will have the desired effect. Everything about the film had me hooked. The execution, the music and the direction.
READ MORE
This week's guest judge is Emily Beautrais, creative director at Clemenger BBDO, Wellington.
Nothing stood out this week here. Either the ideas were good and the craft was lacking, or the other way around.
BEST PRINT
Winner:
The Chaeli Campaign
. This definitely left me interested. I sure wouldn't place a bet on this woman not being able to do something, but it got the point across in way that grabbed you, in what is a well-worn and probably very challenging category. Much more powerful than straight up asking for support.
READ MORE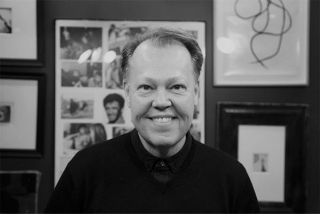 This week's guest judge is Per Pedersen, global creative chairman at Grey, based in New York.
Winner:
Sparkasse Credit: The-Not-Sure-Song
. Full on pop culture from a German bank. That's different. If all banks did this kind of advertising, people would hate banks less. I love the insight. Crazy about the ambition to go all in with music video production. I'm sure this is the bomb back in Germany.
READ MORE
This week's guest judge is Nick Worthington, creative chairman at Colenso BBDO, Auckland.
Pick of the bunch for me is another flawless piece of work for
Apple
. Hard not to like this, and hard not to think that somehow the digital world can enhance the get-out-there-and-get-dirty analogue world you want your kids to be immersed in. If every parent's nightmare is that their children get lost in a digital screen, become pale, anaemic, introverted and isolated, then this is a pretty sweet counter point. Along the lines of what we have come to expect from Apple. Nicely done none the less.
READ MORE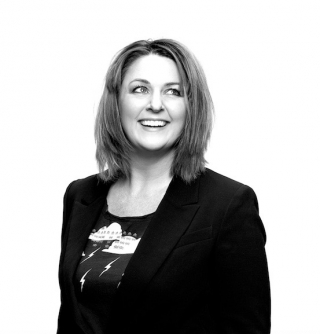 This week's judge is Sharon Edmondston, creative director, M&C Saatchi, Sydney.
Winner:
Hornbach Sweat it Out
. This ad begins less like an ad and more like a subversive short film. I squirmed my way through the scenes, as I was confronted by deeply unlikeable characters and visual textures that provoked an almost gag effect. All the while I was wondering where I was going to end up. And then all of a sudden, there it was, the pay-off of an exquisitely grotesque bead of sweat complete with dirt swirling inside of it that eloquently delivered the message. Disconnect from the horrible world inside your device and get sweating in your backyard with Hornbach. I can't say I enjoyed this ad, but I sure as hell appreciate it and it's now stuck firmly in my mind.
READ MORE
This week's guest judge is Matthew Sharp Fera, creative director, McGarry Bowen, Chicago.
Winner:
BBC Three: The Perfect Day
. Yes, we've heard this wonderful Lou Reed ballad from 1972. Yes, it features beautiful images of diverse individuals. However, this spot offers something much more than just a new take on a classic track. It acts as a platform for these memorable faces and voices to share their stories and on a channel that's as unique as the lyrics.
READ MORE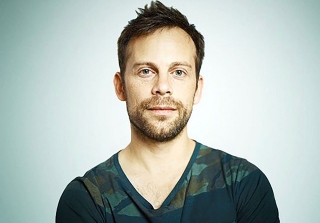 This week's guest judge is Javier Campopiano, chief creative officer, Saatchi & Saatchi, New York.
Winner: It's got to be
Apple Welcome Home
. There are so many reasons, from the craft to the soundtrack to the amazing dance performance. This is the kind of ad that from time after time helps us reconcile with film in its purest form. No funny dialogue, no animals speaking, no slapstick comedy. There are less and less of these, therefore I always welcome them. Conceptually speaking, it captures in fantastic fashion, that feeling of companionship that these home devices can provide. It's not just about music, otherwise this could be just any Sonos ad. It's about this strange new type of relationship we are establishing with technology and how it can be welcoming and warm and even healing in certain situations. The ad expresses all this with a level of craft that certainly will make it a strong contender for the awards season.
READ MORE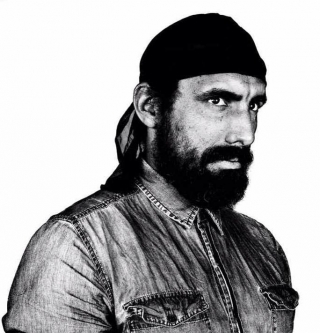 This week's guest judge is Adrian Flores, executive creative director, Publicis, New York.
Winner:
Handwerk: 'And what did you do today'
. The clear winner for me. They took a simple trope and elevated it into a truly charming experience through the power of craft. Every little detail is given a funny twist. Seems like it would have been a blast to make.
READ MORE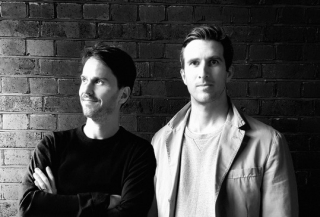 This week's guest judges are Simon Vicars (right) and Andre Sallowicz (left), creative directors at adam&eveDDB, London.
Winner:
Lotto NZ
. Lotto ads are easy and hard at the same time. Easy because you're not trying to sell tyres, but hard because it has to be great. Because there's no reason it shouldn't be great. A bangin' product with a bangin' budget. So credit to the DDB team who rose to the challenge and made a goodie. Really good performance, direction and script writing. Well done.
READ MORE
This week's guest judge is Luis Gatti, associate creative director, Saatchi & Saatchi, Dubai.
Winner: Nike '
Nothing Beats a Londoner
'. The film is funny, and I know its in the right tone and mood for Londoners. The behavior of arguing "who is in a worse situation" is funny. I identified with this situation and I believe that many people have had the same feeling. The script and the way the film was run only made the idea even better.
READ MORE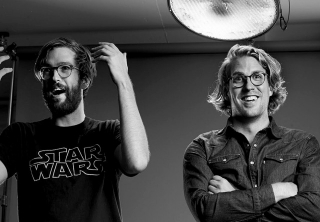 This week's guest judges are Alex Little and Karsten Jurkschat, associate creative directors at McCann, New York.
First Prize TV: Well this was a bitterly boring round for television. We were under the impression we'd be judging six brilliant spots from around the world, but instead we were given six ads that were all for the American detergent brand,
Tide
. How terribly depressing. Not only for us, but for you, the men and women at home who, until moments ago, were expecting to be inspired by the incredible array of commercials being produced around the world, which have been consistently delivered to you in a digestible format once a week on a Tuesday, or sometimes Wednesday, for several years. On behalf of Best Ads, we sincerely apologise for this blatant and embarrassing display of preferentialism and hope order is restored this time next week.
READ MORE
This week's guest judges are Tom and George McQueen, senior creatives at Droga5, New York.
Winner:
Tourism Australia - Dundee: The Son of a Legend Returns Home
. That's not an ad. This is an ad. We're biased, but how can you not like the bigger ambition here. A long play at subverting the Superbowl with a fake ad, for a fake movie, to advertise a real country (and a bloody good one at that). It's an elaborate ruse that plays so perfectly into culture and Hollywood's desire to remake anything and everything at the moment.
READ MORE
« First « Previous
Next »
Last »
1 of 16
Gold
sponsors
Silver
sponsors
Search
blog
Members
Past guest
reviewers
Latest
news
Blog
categories
Blog
archives
RSS
feed

Visit Campaign Brief for Australian creative
advertising news