BEST TV
Winner: SpareBank '
Magic Light
' This ad is definitely conceived under the nordic lights. There is no secret about that. There is also no secret that I was born in the Nordic. Maybe that's why I like the film, or maybe because the biggest risk is not taking any... what can I say. The future is bright.
Runner up: IAD '
You Have a New Message
'. There is tension in the air. The single take is a perfect thumb-stopper to distract me from own life's worries. It's an existential feast for my eyes and fingers. It builds so well that I didn't want to skip it. Until I did.
BEST PRINT
Winner: Offset by Shutterstock '
Playing with baby
'. This idea breaks the mould and makes me question my own unconscious bias. More of these please.
BEST OUTDOOR
Runner up: Costa Rican National Amputee Soccer Team '
My spare boot
'. Good ideas travel. This one took them to the World Cup. Making something that is useless useful is always helpful. The only goooooooooooooooal in this category.
BEST INTERACTIVE
Winner: S7 Airlines '
Visit Earth
'. This idea is literally out of this world. The response from planet earth has been lukewarm. But it's gone crazy viral on the other side of Jupiter.
Runner down: ING Bank '
The Rembrandt Tutorials
'. The guys from the Rembrandt tutorial should start a religion because I almost believed it was true.
I wonder what Rembrandt has to say about this idea.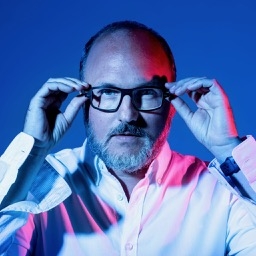 This week's guest judge is Joakim Borgstrom, executive creative director at BBH Singapore.
Joakim Borgstrom - better known as Jab - is a highly acclaimed creative professional with 20+ years of experience in the advertising industry. He is currently the executive creative director at BBH Singapore, which he joined last year after a two-year stint at BBH's London office.
Jab is the winner of over 170 awards that includes 20 One Show pencils, 11 Cannes Lions and a Cannes Grand Prix. More recently he played an important role is BBH Singapore's recognition as Ad Age's International Agency of the Year. He has been invited to sit on the jury of 20+ award shows and is a sought-after speaker in the industry.
Prior to joining BBH, Jab has held leadership roles at top global agencies including Goodby Silverstein & Partners San Francisco, Wieden+Kennedy Amsterdam and DoubleYou Barcelona.
A rare mix of Swedish and Argentinean heritage, Jab speaks five languages and has worked on global brands as diverse as Nike, Audi, Electronic Arts, Coca-Cola, Google, Doritos, Barclays, Heineken, and Chevrolet. A digital-first creative, Jab has a strong belief in the power of technology to unleash creativity.
In his last three years with BBH, he has developed a series of award-winning and highly applauded campaigns that include Ikea - The Human Catalogue, Mentos Mentors, The Guardian - Own Your Weekend and Samsung Bedtime VR Stories.