BEST TV
Winner: Tourism Australia '
Matesong
'. Given the news footage we've all seen of the bushfires raging across Australia, these images of unspoiled wilderness and pristine beaches now come with a hefty dose of pathos. Gulp. :( "All of Australia loves you," sings Kylie near the beginning of this spot. Well, we love you right back. Hang in there.
Runner Up: Aviation Gin '
The Gift That Doesn't Give Back
'. A fun, fresh and impressively-speedy response to the awful Peloton ad. (Who is creating all these wonderful Aviation Gin ads? I like to imagine that right now, Ryan Reynolds is bent over his MacBook Pro designing a shelf wobbler.)
BEST PRINT
Winner: Extinction Rebellion '
Warm Santa
'. Given that the only White Christmases we get these days are on the radio, this campaign is depressingly accurate.
Runner Up: None.
BEST OUTDOOR
Winner: Burger King '
A Whopper of a Secret
'. Yes, I know how perspective works, and that you can hide a Boeing 747 behind a Mini Cooper if you position your camera just right. Still, this is pleasingly devious, and must have required an awful lot of planning. Kudos.
Runner Up: Australian Red Cross '
The Burnt Christmas Tree
'. A little idea that's been given portentous scale by current circumstances.
BEST INTERACTIVE
Winner: CANAL+ '
Retard Gagnant
'. Research suggests that technology distracts us from creating real and meaningful connections with our friends, family and fellow humans. But sometimes it can also be used to distract us from our delayed flights. A worthy trade off.
Runner Up: Dagoma '
Toy Rescue
'. Very nice idea (although that kid at :50 looks less than impressed with his Rex's new 3D printed tail).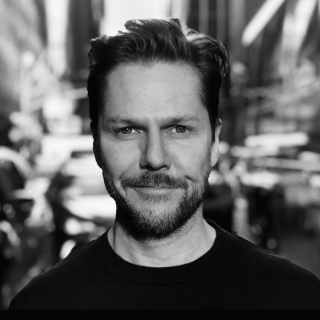 This week's guest judge is Gary du Toit, VP creative director at BBDO New York.
Gary is technically Australian, although he grew up in Zimbabwe and Botswana before his career took him to Johannesburg, Toronto, London, Los Angeles and New York. His accent is a mess.
He has been in the industry for a shockingly long time, so by the law of averages he has managed to accumulate awards at all the big shows, including Cannes, D&AD, One Show, Clios, Communication Arts and Webbys to name but all of them.
In 2019, he twice won Ad of the Week on this site, once in film (Sandy Hook Promise's "Back to School Essentials") and once in interactive (Monica Lewinsky's "The Epidemic").
In his free time, he likes to stalk ad award show sites and read all the credits. So even if you've never heard of him, he has most definitely heard of you.