BEST TV
Winner: Volkswagen Beetle '
The Last Mile
' - Johannes Leonardo. A nice homage and a great way to say goodbye to one of the world's most iconic cars. I love the animation style. I love the nods to pop culture and the Ren McCormack, Andy Warhol, and Andy Cohen cameos. But above all, I love the soundtrack by The Beatles.
Runner Up: PSA '
Tomorrows On Fire
' - Darcy Prendergast. Not sure if this one can be called an ad since it has no client, but it's a great piece for a very important and urgent cause. The child's VO feels like the perfect choice. Another beautifully crafted animation film.
BEST PRINT
Winner: Kommerling '
Guillotine
' - Proximity Chile. Strange yet fun visualization of the benefit in this ad for a soundproof windows brand.
Runner Up: Abstain (Sorry.)
BEST OUTDOOR
Winner: E6PR '
Edible Six Duff Rings
' - We Believers. The idea to provide the rights to the animated version of the biodegradable six-pack ring to be used by Duff beer on The Simpsons is great even if Matt Groening doesn't pick it up. A smart and fun way to grab attention to the compostable ring and bring E6PR.
Runner Up: ASB Bank '
ASB Sustainaball
' - WiTH Collective. I didn't know that losing tennis balls was a thing in the Kiwi summer. But yes, a normal ball can take several hundred years to break down and a biodegradable tennis ball that can plant a New Zealand native tree seems like a pretty good solution to the problem.
BEST INTERACTIVE
Winner: MasterCard '
Astronomical Sales
' - FP7 Dubai / McCann Worldgroup. "December 26, 2019, the Sun and the Moon teamed for a solar eclipse that occurs once every five generations - and that also unlike painted the Mastercard logo in the sky". This observation alone deserves the first place.
Runner Up: Tarjeta Cencosud '
Unexpected Message
' - Wunderman Thompson, Buenos Aires. A nice way of using technology to not "ruin the magic of Christmas" for children. Feels like the right thing for a brand to do at that time of the year.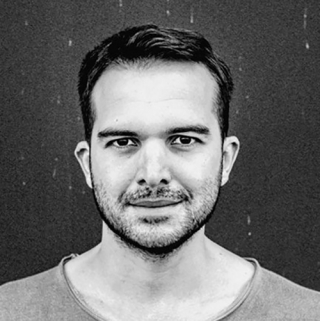 This week's guest judge is Angelo Maia, creative director at R/GA New York.
In 2019, Angelo was lucky enough to bring home 16 Cannes Lions and help his previous agency TBWA/Chiat/Day NY achieving its best performance at Cannes in history. His work also helped the agency to be ranked number five on the AdAge's A-List.
Notable work includes Adidas' "Billie Jean King Your Shoes", as well as CJR's "The Fake News Stand".
He is currently number six Creative Director in the world by the Cannes Lions Creativity Report, number two Art Director in the world on the One Club's ranking, AdAge included him in their annual "Creatives You Need to Know" list, and most recently Business Insider listed him as a "Rising Star of Madison Avenue Revolutionizing Advertising".
Throughout his career working in the US, Europe, and his native Brazil, Angelo's work has scored Gold at every top award show such as Cannes Lions, D&AD, One Show, Clio, and the Art Directors Club. His campaigns have been highlighted by major outlets such as CNN, FOX, ABC News, The Guardian, Forbes, and Fast Company.