BEST TV
Winner: Huuto '
Have Mercy on our Planet
'. Most pleas to save our planet feel much the same. This film from Huuto is different. For starters, it appears more like a trailer for a Netflix show and that makes it watchable from the first scene as the casting and music draws you in. And while the film turns out to be one big hyperbole fest, the ritualistic 'crimes' taking place make you realise how crazy it is to mercilessly discard stuff when we should be selling it on. All of which means, if I lived in Finland, I'd want to do my bit for the planet by selling things I don't need on Huuto. Nice.
Runner-up: Invisible Chips: '
Heston's Triple-Cooked Invisible Chips
'. Heston Blumenthal's Triple-Cooked Chips are pretty famous in Britain. And with the new-found need to cook during lock-down, 'How to cook Triple-Cooked Chips' is just the thing to grab the WFH audience's attention. Heston reveals his recipe with the simple twist of the potatoes being 'invisible' - all to encourage you to buy a serve of 'Invisible' Triple-Cooked Chips in support of Britain's out-or-work restaurant workers. With chains like BrewDog, Hawksmoor and Gaucho all signing up, it might just help feed a few folks that usually feed the rest of us.
BEST PRINT
Winner: Blood Equality '
Blood Vessels - Lukus
'. The image of blood vessels making a portrait is striking. The message that the person we're looking at, Lukus cannot donate blood with Covid anti-bodies since he's identified as gay, is surprising to say the least. Unfortunately, like so many cause-related ads, it stops short of informing people as to what they can do about the situation.
Runner-up: Burger King '
Drive
'. Fast food brands do a lot to promote their restaurants, delivery and drive-thru options. When it comes to the drive-thru offering, the category seems to focus all efforts on the actual drive-thru moment. This campaign brings the experience of eating Burger King while driving to life. The shots capture the evidence so simply but realistically that they bring a knowing smile to the face of drive-thru fans. It's no Whopper Detour but it might just drive a few more Burger King customers impatient for their next Whopper.
BEST OUTDOOR
Winner: Burger King '
Love Conquerors All
'. Iconic. While 'crafted' has become the most devalued expression in our industry, this poster is a great lesson in the craft of OOH. The craft of restraint, the craft of illustration and the craft of art direction are all 1000% present without getting in the way of the message. Harking back McWhopper's cheeky attitude and McDonald's uptight, corporate response, the Kings' enthusiasm in this moment is perfectly contrasted by the clown's apparently unwilling response. The silhouette of the heads forming the heart, the unapologetic branding of both Burger King and McDonald's all contribute to making this an unforgettable poster.
Runner-up: KFC '
The Bucket Snuggy
'. It's not OOH, it's 'experiential' but it's here in the OOH category all the same. And it's not a big idea, but it's a daft idea that will likely make KFC a bit more memorable for fans and their fathers. And if the dads that end up with a Bucket Snuggy get tired of it, perhaps they can list it on Huuto.
BEST INTERACTIVE
Winner:
Street View Road Trip
. The pandemic has seen more emails and promotions from production companies, photographers' and illustrators' agents than I can open. Street View Road Trip stopped me in my tracks. This artful piece caused me to take a moment to explore not just the US beyond NY and LA but also, the talents of Alice Tye and Jelly. Alice has drawn on Google Street View to paint this journey across America. She's represented by Jelly London/New York and this interactive piece puts Jelly on my map of artist management and production companies.
Runner-up: W+K '
Rumble
'. Totally indulgent, pointless fun. And sometimes, that's the point.
BEST RADIO
Winner: Deliveroo '
Lost Contact
'. There's nothing as frustrating as waiting. And with all the production values of a movie trailer on radio, Deliveroo have turned the dramatics up to 11 to take us on this journey to their message: "We guarantee to never keep you waiting for your Salmon Bento".
Chaide: '
Impossible To Binge Watch - Friends
'. If you're binge watching, you're not sleeping. And surely, there's never been more binge watching than during this pandemic. So, congrats to Chaide for this aural product demo for the mattress that will press pause on your endless binge watching. Something that is no doubt easier said than done for most us.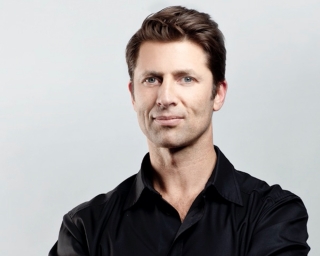 This week's guest judge is Malcolm Poynton, global chief creative officer, president creative, Cheil Worldwide.
Recognised by AdAge as one of the 'World's Top 10 Digital Minds', two-times jury president at Cannes, Malcolm has creatively led Saatchi & Saatchi, Ogilvy, SapientNitro and Cheil WW to Agency of the Year titles.
Passionate about redefining how brands move consumers, Malcolm has built teams responsible for acclaimed firsts as diverse as Foot Locker's Sneakerpedia, Dove's Campaign for Real Beauty, British Airways' Johnny Foreigner campaign and Samsung's #BeFearless.
Since Malcolm joined Cheil WW as the network's first ever global chief creative officer in 2015, Cheil has become one of the world's leading creative networks; winning Asia Network of the Year, and Agency of the Year titles in Hong Kong, China, India & South Korea.
In the past year alone, collecting over 350 global awards for clients including Adidas, Starbucks, Uniqlo, Tesco & Samsung.
A proud Kiwi, former member of the NZ Yachting Team and recipient of NZ's World Class New Zealander award, Malcolm lives in London where he is a Patron of The Royal Academy of Arts, Member of the Academy of Digital Arts & Sciences and sits on the advisory Boards of D&AD and WARC.