BEST TV
Winner: Nike '
Dream Further
'. I love everything about this Nike spot. And sure, it's an absolute showcase of soccer legends - but the fact that they're in supporting roles for a 10 year old as she's imagining herself in the game of an absolute lifetime, is delightful. The pace is break-neck and the choice of music is perfection - in fact, I had to double check the time at the end because it really didn't feel like 3 minutes. This ad is all about empowerment, but there's nothing heavy about it. You're not left feeling exhausted because a level playing field is a long way away. The energy and fun in this spot makes you feel that getting there, will be pretty bloody exciting.
Runner up: The runner up position wasn't as easy to fill. But for me, there's something fun about the
Twizzler
campaign. The construct isn't groundbreaking - build up suspense and then make me laugh, so the pressure will always be on the gags at the end to deliver. But so far, so good. There's another spot in the current campaign I like even more than this one, with a woman over-thinking how many exclamation marks she included in an all-staff email - but I'm looking forward to seeing how else they bring this delightfully ridiculous campaign to life.
BEST PRINT
Winner: Gorenje '
Flat Mate
'. While I'm not convinced the line is perfect, when I looked at this image I really started to overthink the number of mouths, facial hair, pimples and god-knows-what that have been pressed up against the coffee cup in my hand. I literally almost dry-heaved. The norm in this category is to try and freak us out with macros of sciencey-looking germs and bacteria - so ironically, this campaign actually feels pretty fresh. It grossed me out - so, job done. As I said, the line lets it down a bit - not sure it needs to be about kissing - but overall it works.
Runner up: The closest for me is
LEGO
. It's more straight-forward than some of the great LEGO print we've seen before, but it's charming. A lovely way to invite amateurs and Lego professionals to play.
BEST OUTDOOR
So, unfortunately there weren't really any stand outs in here for me.
BEST INTERACTIVE
Winner: Air France/KLM '
Jetlag Social Club
'. Now, I could be drawn to this because of my recent bout of jet lag, but it feels like the right combination of practical and fun. Knowing what's available to do/eat/drink at whatever time it is in a place you're not familiar with, and people who are up at the same ridiculous hour, would be really handy. Coffee at 3am? No worries. Breakfast at 3pm? Too easy. Not even sure where the hell you are or how the hell you feel? The app will tell you.
No runners up here.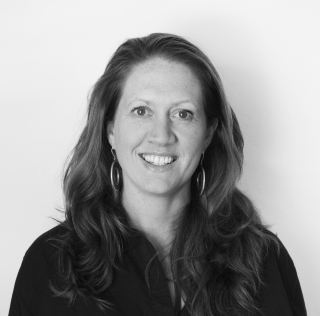 This week's guest judge is Jen Speirs, executive creative director at Rothco | Accenture Interactive, Dublin.
Speirs has created award-winning work for brands like Carefree, Arnott's, McDonald's, Berlei, TAL, Bonds, UN Women and the Workplace Gender Equality Agency. She has been on several award juries, both national and international - including Cannes, Spikes and Adstars, and been invited to speak at events, such as the inaugural Australian 3% Conference. Her work has been awarded at shows including NY Festivals, ADMA, AWARD, Cannes, Effies, Media Federation, John Caples and Spikes. 
Throughout her career, Speirs has had the privilege of working with some amazing people and has pitched for, won and run some much-loved brands. Whether it's for bras, booze, banks, beauty or burgers, her passion is to create award-winning, culturally-relevant communications, in any media - and to do so in a diverse creative department.