BEST TV
Winner: Lemon & Paeroa:
Best Day Ever
. It's not easy to make people laugh, and it's even harder when there's a brand guideline, tests and big companies involved. However, DDB New Zealand did it. They made a very funny campaign and also straight to the point. Well done! A special highlight for the soundtrack. I can't listen to this song again without thinking of some zombies having fun.
Runner-up: Flight Centre Canada:
Be Unbordered
. Eye catching. This spot really intrigues me. I love how these disturbing characters brought life to this ad.
BEST PRINT
Winner: Volkswagen:
The Beetle's Abbey Road - Reparked Edition
. Lovely. Besides a print campaign, it's a PR idea. All the details of the original Abbey Road cover album have different stories and conspiracy theories. I really like the way DDB took advantage of the most famous Beetle in the world, from 1969, to talk about a contemporary feature. I would love to hear what the real driver who parked his Beetle in the original picture thinks about this campaign.
Runner-up: Tadoba Wildlife Sanctuary:
Deceit
. Nice craft, and a powerful and sadly real insight. We've always heard things like: "this is too long", "people won't read it", but sometimes the only thing we need is to make it intriguing
BEST OUTDOOR
Winner: Puma:
Run My Way
. Is it an activation? A game? An OOH? This is everything at the same time. It's a very nice interactive piece. From the exterior to the interior, I love the whole craft here. Nice way to show enjoyment and very tight to the client core.
Runner-up: Gears of War:
Gears Ink
. Nice and fresh insight for a game campaign
BEST INTERACTIVE
Winner:
TermsAgainstBullying
. Great use of data. It's nice to see the capacity that creativity has to make the world a better place. In a very smart way, this campaign not just brought this problem to be discussed but also provided an instant solution. Very clever insight about the terms and conditions.
Runner-up: Parkinson's Research and Education Foundation:
Parkinscents
. The power of great insight: How can something as small as the smell of coffee become something so meaningful? Love it.
BEST RADIO
Winner: Choose Radio:
And They Say Radio Isn't Visual
. So simple and so true. It's a great example of how traditional media can bring amazing ideas to life, in a funny and clever way. Each type of media has its own power and this radio spot explores the best of it. It awakens our imagination.
Runner-up: Monopoly:
Trump - The art of the Steal
. It's really nice to see brands standing for something. Only brave brands can make a real breaking-thru work and Monopoly has done it. Congrats.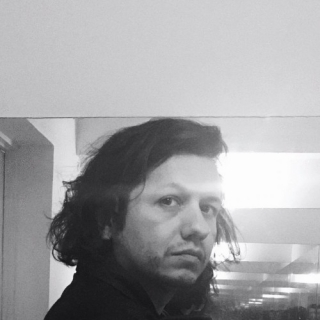 This week's guest judge is Rodolfo Fernandes, associate creative director at FCB Chicago.
Rodolfo Fernandes is a Brazilian creative who currently works as associate creative director at FCB Chicago.
His work has been recognized in the most respected advertising festivals around the world, including 19 Cannes Lions, D&AD, One Show, Clio Festivals, among others.
In 2014, Rodolfo was recognized as the 7th most awarded Art Director at Gunn Report List and the campaign My Blood Is Red and Black was nominated the most awarded campaign ever - all Guns Blazing category.
Back to the Gun Report list, in 2016, his campaign Imprisoned Children appeared on the 6th place at the Good Report and was selected as one of the world's best outdoor campaigns in the world by Adweek.
Rodolfo has also been a teacher at Miami Ad School.