BEST TV
Winner: Waka Kotahi NZ Transport Authority '
Toll Booth
'. I may be watching a lot of thrillers and mysteries; that's why I loved how this film drew me in. This isn't your linear narrative. It kept me curious about the plot and awed by the beautiful shots. Then, I felt fear creeping in as the symbolism revealed the actual story. To the creators of the film, thank you for a story mesmerizingly told, resulting in a roller coaster of emotions, and combined with great craft. I hope this helps reach zero deaths on New Zealand's roads.
Runner-up TAC '
Motorcycles
'. I loved how the film dramatized the danger of not wearing any protective gear while riding motorbikes. Until now, I've always just thought the helmet is enough.
BEST PRINT
For me, nothing really popped out in this week's entries. The technique of visual play can still work today, but these examples weren't that clear, crafted well, or exemplary to push the message across.
BEST OUTDOOR
Winner: Grupo Estrategico PAE '
Plan Sea
'. I'm not sure if this work belongs to this category as an outdoor piece, but the idea is really powerful. It's simply answering the question, "How far will you go to make a statement?" In the case of Honduras women, it's going out in the open sea to be able to take the pill. This shows how women still lack the freedom to make choices for their bodies in this day and age.
Runner-up: Lay's '
The Crispy Puffer Jacket
'. I liked how the creative team built on the new flavors' product launch into something crazy and fun- from packaging to designing a jacket to creating NFTs. Next time a brief like this lands on your table, check out how this team went wild with it.
BEST INTERACTIVE
Winner: Spark '
Beyond Binary Code
'. This is simply brilliant. As a DEI sponsor, I have always questioned why we still tick our gender as just male and female. This idea uses technology to push acceptance, diversity, and inclusion. It may be a simple code, but its bigger purpose is to educate companies and create safer workspaces online and offline for their colleagues.
Runner-up: KFC '
Cat Streamers
'. Cats, dogs, they always get me. In this case, cats were used as Livestream influencers in their own digital right. This idea was an honest-to-goodness incredible demo of a fish-flavored pork product certified by the expert. Quite fishy but hugely successful.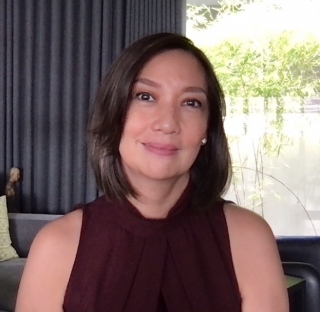 This week's Bestads judge is Merlee Cruz Jayme, chief creative officer of Dentsu International APAC and "Chairmom" of Dentsu Jayme Syfu in the Philippines.
The 2019 Drum Global Ranking announced the top 100 Chief Creative Officers globally, and there were only eight women on the list. One of them is Merlee Jayme.
She has been recognized as The Creative of the Year by Campaign Asia and the CEO of the year by the International Association of Business Communicators.
Merlee leads Dentsu International APAC: Ad fest Network of the year 2020, Spikes Network of the Year 2021, Cannes Lions Regional Network of the Year 2021, and AD STARS Network of the Year 2021.
She is known for her work that pushes Insights and innovation. She has won major awards that include a Cannes Lion, Grand Prix for Mobile, Gold and Silver Lions for outdoor, Grand CLIO, LIAA, The One Show, and D&AD pencils. Beyond awards, she has led her agency to win critical accounts: Coca-Cola, Nestle, Shell fuels, and Dole.
A seasoned judge in awards shows, she is last year's Cannes Lions Radio & Audio Jury President, ADC 100th Annual Awards Jury President for Interactive, AD STARS Executive Judge for Brand Experience and LIA Jury President for Evolution. This year, she is D&AD Jury President for Radio and Audio, ADFEST Grand Jury President.
She is one of CNN's Leading Women, an author/illustrator of a handbook "Everyone Can Be Creative," a mom to 4 creative girls, and an inspiration in breaking the glass ceiling in this mad men's world.