BEST TV
Winner: Apple AirPods
Bounce
. Guy at home getting ready to go out. He wears his jacket, looks at the mirror, forces a smile. A typical opening for a commercial. But what a commercial! Along the way, he finds that he can bounce from object to object effortlessly. That anti-gravity feeling, captured in the film. Beautiful and flawlessly done. Great insight, great execution!
Runner-up: Samsung Galaxy A
Sponsored Post
. When you have so many things to say, what better way it say it than to sing it? An over-the-top, not-so-subtle commercial by influencers laughing at influencers. Daring, and very, very funny. Very relevant, even in China.
BEST PRINT
Winner: Auckland Transport:
Distracted Road Signs
. Hands up if you are guilty of the same charge. I am. Loving the insight for this print campaign.
Runner-up: Renault:
Divorce
. An entertaining print. May I suggest adding more icons, making the story funnier / more entertaining?
BEST OUTDOOR
Winner: Japan Para Table Tennis Association:
Para Ping Pong Table
. An absolute winner. How can this not be a winner when it takes the audience through an experience that only para tennis players know? Kudos to the creative team, kudos to ALL para sportsmen and sportswomen around the world.
Runner-up: East West Market:
Avoid the Shame and Bring a Reusable Bag
. Shaming is not exactly a tactic that we'd like to use, but when it's for the good of the earth, I'd say bring it on. A very small-scale solution to a big scale problem... What happened to bio-degradable bags?
BEST INTERACTIVE
Winner: Spark
Kupu
. To be honest, it's a hard call between Kupu and Signs. But in the end, Kupu had an ever so slightly edge over Signs. Bravo to the team at Colenso BBDO!
Runner-up: The German Youth Association of People with Hearing Loss:
Signs
. As a product innovation, this is great! Has this been rolled-out yet?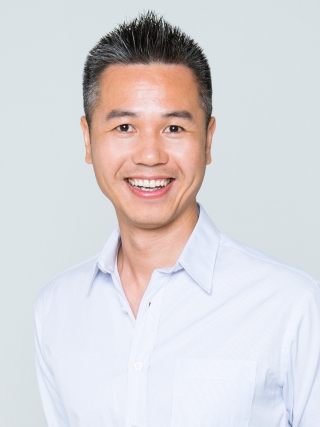 This week's guest judge is Adams Fan, founder and chief creative officer at F5 Shanghai.
Adams Fan was a speaker at the recently concluded 2019 Cannes Lions.
Before he founded F5, Adams was the executive creative director at DDB Shanghai and a creative director at Ogilvy Shanghai.
He believes in merging human insights and technology to open up a whole new world for branding solutions.
Adams is currently the founder and chief creative officer of F5 Shanghai, a company that uses technology to tell stories about brands.
F5 is the only creative partner for Baidu, Alibaba, Tencent, all at the same time; so it has the knowledge and ability for tech, e-commerce and social. F5 also serves other brands such such as Kraft Heinz, Starbucks, and MicroBank.
In 2018, F5 won 1 Silver and 1 Bronze at the One Show China Creative Award for Baidu's "Come Home Safely"; 1 Bronze and 3 Crystal for IKEA x Tencent "Our Future Baby" and Gold at China's TV Public Service Advertising Competition for "Mother's Heartbeats".
In 2017, F5 was China's most awarded advertising agency at Cannes Lions for Baidu's "Know You Again" with 2 Silver and 1 Bronze. The same work won 1 Silver and 1 Bronze at the ADSTARS and 1 Silver and 1 Bronze at Spikes Asia.
F5 continues to create breakthrough solutions for China's creative industry and to promote its continuous progress.