BEST TV
Winner -
Born Free Foundation
. Holy s**t, what a rug-pull. I did not see it going there, and then it made me emo, and I don't do emo, so that's a massive accomplishment.
Runner up -
Volkswagen Touareg
. This one made me laugh out loud. I love dark comedy, and this one was definitely in that space.
BEST PRINT
Winner -
Cetas Automotive
. This week's best print goes to Cetas Automotive. It's a simple way to link the dangers of texting and driving to the act of texting, and for that reason it gets my vote.
Runner up -
Kellogg's
. Seeing Snap, Crackle and Pop without their rice bubbles was attention a pretty clever way to grab attention.
BEST OUTDOOR
Winner -
CGU Insurance
. What a cool outdoor non-traditional solution to a genuine problem. I'm kinda jealous it's not in my book.
Runner up -
Chicago Humanities Festivals
. Ravens as posties? That's goddamn bonkers. But also awesome.
BEST INTERACTIVE
Winner -
Dot Incorporation
. I've been blessed with sight, and I can't imagine life being unable to read the things I love to read. This feels like a genuine way to promote inclusivity within the blind community.
Runner up -
Meter Group
. This is another elegant solution to a real problem. Outside of Japan, we hear a lot of bad about Fukushima, and it's nice to see that there is hope after a nuclear disaster.
BEST RADIO
Winner -
Vegemite
. You can't beat vegemite on toast, and as it turns out you can't beat a vegemite ad either.
Runner up -
Federation Tuckpointing
. Talking walls? Yeah I don't want to know what my walls would say, but it's definitely interesting to think about.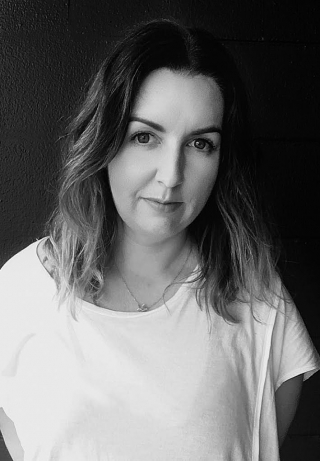 This week's guest judge is Kimberley Ragan, creative director at Colenso BBDO, New Zealand.
Kim has work recognised at every major international award show, including Cannes gold, multiple One Show Best in Discipline, AdFest Grand Lotus and multiple Spikes Grand Prix, as well as having work appear on CNN, Forbes & The New York Times. Overall she has won over 150 awards, both locally and internationally.
Kim re-joined Colenso BBDO in 2016 after 3 years abroad at TBWA Chiat Day, and 2 years at Special Group Auckland. Prior to this, Kim was at Colenso for more than 6 years.
Kim loves work that pushes the boundaries, no matter what medium it appears in, and is passionate about helping brands become a meaningful part of people's lives. Through her work, she has done some truly "interesting" things. She has staged an aerial dogfight, blown things up in the Mojave Desert, invented a sport, created the dog version of Snapchat, made a remote-controlled monster truck, and made a television commercial with a budget of $150.