The #ExperienceGifting commercial shares the joy and emotion of giving a Red Balloon gift experience.
VIEW THE SPOT
Bardzo, Warsaw has launched this spot for Allegro, which follows the journey of a young boy and his "Talisman."
VIEW THE SPOT
LIDA, London has created this spot for Blue Cross.
VIEW THE SPOT
Watch what happens when Santa forgets to use the trusted power of Duracell batteries, turning Christmas into chaos. Agency: Wieden + Kennedy, New York.
VIEW THE SPOT
New Zealand Police need to attract hundreds of new recruits – A diverse range who can form a team that represents and understands all communities of New Zealand. So, Ogilvy and the NZ Police teamed up to make this fast paced recruitment video that speaks to a wide variety of New Zealanders. But, how do you choose a singular spokesperson when you're trying to talk to everyone? You don't. That's why this recruitment film features over 70 actual cops. The Police band, Police dogs & cats, Eagle helicopter, the AOS, William Waiirua, Black Ferns and the Commissioner Mike Bush, all put their hands (or paws) up to be involved in the video to encourage New Zealanders to join NZ Police.
VIEW THE SPOT
Betway, the global online betting company, has launched the second of two new episodes under its 'For the Love of the Game' platform, taking inspiration from the golden age of cinema. 'Temple' follows 'Lair' in dramatizing the 'For the Love of the Game' campaign thought, that when the game's on everything else is a mere distraction. To quote the late great Bill Shankly, 'Football's not a matter of life and death. It's far more serious than that'. Both episodes were produced using Above+Beyond's Modular approach. Hanna Maria Heidrich, the director of the ads, is one of the hottest directors breaking into the UK, following her work on acclaimed campaigns for Trivago and Stella Artois.
VIEW THE SPOT
Sonos kicks off the holidays with a new campaign from music director Jason Koenig. Tapping into the inherent excitement of 'the most wonderful time of the year' the new creative brings the spirit of the holidays to life with the help of Deee-Lite.
VIEW THE SPOT
Beats by Dr. Dre has launched a new #AboveTheNoise campaign film starring Serena Williams, Neymar Jr., Cara Delevingne, Michael K. Williams, and Kris Wu. In a loud world full of distractions, it's never been more important to rise Above The Noise. Agency: JohnXHannes, New York.
VIEW THE SPOT
14pounds Buys Him A Bed. This Christmas don't send a card, address a problem. The national Simon House of Cards appeal will use your corporate card and gift budget to provide food, shelter and permanent supported housing to those who need it most. Agency: BBDO Dublin.
VIEW THE AD
Once a year in Argentina, Burger King's main competitor donates all sales of their flagship burger to a known charity. Which is why we decided to help with "A Day Without Whopper," forcing anyone who wanted a Whopper to leave Burger King and head across to out competitors store. Agency: David, Buenos Aires.
VIEW OUTDOOR
Romance's data analytics are dead on. Each year, on Christmas Eve, 1.6 billion kids set out a glass of milk and a cookie in the hopes that St. Nicholas soon will be there. And each year, he feels obliged to eat over 1.6 billion cookies to prove his passage. The only problem is that those chimney flues don't get any bigger. Let's get real: Christmas is in danger. Thankfully, in French retailer Intermarche's new Christmas story, a little boy, with the help of his big sister, decides to tackle the problem. Somewhere between an ad and a short film, this spot, filmed in the UK, borrows the title of Henri Salvador's famous song, J'ai tant reve ( I've dreamt so much ). The song brings a special meaning to the work. Agency: Romance
VIEW THE SPOT
adam&eveDDB is launching a campaign for Samsung that celebrates a universal truth about giving that's perfectly in tune with any holiday season. The campaign, which breaks today, will run in multiple markets globally and includes a 60-second film that features a friendly and extremely diligent concierge in an apartment block preparing for the various holidays celebrated by its diverse range of residents. Sound-tracked by Ella Fitzgerald's 'Give a Little, Get a Little', the film connects Samsung with the holiday spirit of togetherness and will be supported across all channels.
VIEW THE SPOT
McDonald's no longer means that you have to wait for your tray at the counter and to bring it yourself to your place. The brand offers a new highly innovative service to bring more conviviality to the restaurant experience and to make life easier for its customers : table service. The principle is very simple : by ordering on a self-service kiosk, the customer can choose to be served at table. Once his order paid, he just has to come to the table of his choice and wait for a waiter to bring him his tray. Tested for several years in McDonald's restaurants throughout France, the service is now available in more than 8/10 restaurants. To promote this new service to the general public, McDonald's communicates through a new ad campaign developed by TBWAParis.
VIEW THE SPOT
MP Pub has created these ads for Hortifruti
VIEW THE COLLARD GREENS AD
VIEW THE PURPLE CABBAGE AD
VIEW THE TANGERINE AD
Ford storybook direct mailer. Welcome A New Ford Into Your Family. Ford of New Zealand had a problem, they were discontinuing two of their most loved models, the Territory and the Falcon. Understandably, loyal owners of these two cars weren't happy, so Ford needed to convince these people that there was a range of other great Ford vehicles they could choose from. This direct mailer via J. Walter Thompson Auckland, took the form of a tongue-in-cheek children's book and told the story of a fictional family who were embarking on an adventure to find their ideal new car from Ford's exciting new range of vehicles
VIEW THE AD
As we head into summer and Kiwi's are looking for healthy and full-flavored meal options. New Zealnd Indie Republik and client NZ King Salmon have partnered with chef Al Brown and his best mate Reg to launch their new Manuka range of King Salmon products.
VIEW THE SPOT
Stress in the workplace is one of those things that builds up over time. It ratchets up over months or years, and ultimately leads to serious consequences for employees, and, by extension, employers. This outdoor special build was made on behalf of the Heath and Safety Authority via BBDO, Dublin, as a way to bring this to life, and prompt employers to make sure they have a mental health plan in their workplace.
VIEW OUTDOOR
Sara Shelton directs this funny spot for Sugar Mutts Dog Pound about adopting a dog.
VIEW THE SPOT
Every year white cane day is celebrated around the world in the month of October. This date goes unnoticed in Panama as well as in many other countries in Latin America, that's why this year Bath & Body Works Panama with the support from the Patronato Luz del Ciego (Light for the Blind Patronage) and the Instituto Nacional de Cultura (National Institute for Culture) have created #TheBlindExhibition, an art exhibit dedicated for the visually impaired as part of the celebration and to further equal rights and support art. Each work of art had its description in Braille as well as printed in English in Spanish in order to continue in the spirit of inclusion. In this manner, every visitor could feel and see the works of art with their soul.
VIEW OUTDOOR
Every year Toyota launch "Toyotathon", a two month promotion where you can buy any car model with especial benefits. Agency: Y&R Lima
VIEW THE SPOT
New print and outdoor ads for the Citroen Jumpy via Inbrax, Santiago.
VIEW THE BRICK AD
VIEW THE METAL AD
VIEW THE WOOD AD
This week KFC Australia launched an integrated brand campaign, The HCG Buckethead Army, via Ogilvy Sydney. The campaign comprises of TV and online content, PR and social activities, creative outdoor projections and murals and a digital microsite for Australians to join The HCG Buckethead Army and support both Magellan Ashes and later in the cricket season, the KFC Big Bash league.
VIEW THE SPOT
BBDO Toronto has partnered with R.I.D.E. CHECKS and medical marijuana producer, Beleave, to create 'Consequence Strains,' three new cannabis strains that expose the consequences of driving high. The cannabis information resource Leafly.com lists 779 known marijuana strains, yet whimsical names like Laughing Grass and Candy Cane Brain fail to convey the potentially life-changing consequences of smoking and driving.
VIEW THE WORST THAT CAN HAPPEN SPOT
VIEW THE NEW STRAINS SPOT
There's a glut of Christmas ads vying for the world's attention - and heart strings - this time of year, so how can a brand stand out? J. Walter Thompson Amsterdam's new TVC for fashion brand WE finds a way to stick exactly to their client's strategic mission of humankind being 'Better Together' but rendering the statement in an original – if somewhat twisted – way.
VIEW THE SPOT
The Predator boot is back! The re-released iconic football boots, the Predator 18+, will be worn by Pogba, Mesut Ozil and Dele Alli. Check out Manchester United's Paul Pogba cheekily putting spells on people (soundtracked by Screamin' Jay Hawkins' classic track) in this stylish, sassy adidas spot, edited by Marshall Street Editors' Govert Janse, directed by Skunk's super cool Jonathan Augustavo, and created by Iris.
VIEW THE SPOT
This Christmas, Pepsi MAX excites and inspires consumers to try a new tradition. The integrated campaign, which extends from the brand's Summer '#TRYITLOVEIT' campaign celebrates those who do things a little differently, shaking up traditional Christmas experiences with a bold, fresh perspective. With creative led by AMV BBDO and production by Great Guns, the film is shot in Iceland with professional surfer Heidar Logi leading fellow surfers who have swapped an evening at home in front of festive TV for an exhilarating night ride amongst the Icelandic waves.
VIEW THE SPOT
Christmas means many things to many people. But for OTTO, Christmas really begins when we get together. OTTO places the idea of sharing and celebrating together at the heart of the narrative of their new Christmas campaign film via Heimat, Berlin. A co-production between RSA Films and Big Fish, 'Together It's Christmas' marks Daniel Mulloy's (RSA Films) first step into commercials following his 2017 BAFTA and Cannes Gold-winning short HOME. True to the motto: "Together It's Christmas". Whether young or old, stranger or friend - the Christmas season unites.
VIEW THE SPOT
The campaign, 'Born Confident', created by adam&eveDDB in London and DDB Berlin/Hamburg, tells the story of a young ram, who is born with thick black fur and the horns of a fully grown ram. From day one, the ram exudes confidence, leading his herd of sheep, standing up to a sheep dog, the farmer, and an intimidating bull. But when the ram encounters the new Volkswagen T-Roc, he realises that he has finally met his match. The TV advert was masterfully directed by Somesuch's Nick Gordon.
VIEW THE BORN CONFIDENT SPOT
VIEW THE MAKING OF SPOT
Agency, DBPV used 3D illustrations of a traditional Brazilian pan, a boat and a stove in the form of sand castles to represent the coast's environmental fragility. The illustrations were created for the gastronomic festival Sabores do Litoral, which takes place in the south coast of Brazil.
VIEW THE SHIP AD
VIEW THE COOKING POT AD
VIEW THE STOVE AD
It's here. The one day out of 365 days a year where nearly every retailer on planet Earth give their customers a chance to save big. Perhaps everyone, except Ikea. This week, Ikea launched a campaign via Hjaltelin Stahl, copenhagen, promoting their $7.99 side table, LACK. But, they did it by simply removing the B from 'Black Friday', leaving only 'Lack Friday' followed, by the small price tag and the line: Low prices. Every day. The message is quite clear: At Ikea, you save 365 days a year. Not just one.
VIEW THE AD
Can you imagine a life in which you have to live with half your lung capacity or even less? This is what people who suffer from cystic fibrosis have to go through each and every day. To create awareness and raise funding, Done by Friday, Antwerp teamed up with the Belgian Cystic Fibrosis Association to created this 'Out of Breath' campaign. Thanks to this campaign people saw first hand, that even the simplest of things, like blowing up a balloon are impossible.
VIEW OUTDOOR
Uzina, Lisbon has launched these two stunts to celebrate the Lisbon International Horror Film Festival with help from easyJet.
VIEW SECURITY CONTROL OUTDOOR
VIEW WORST FEAR OUTDOOR
University of Geneva launched a big campaign via cavalcade, against sexual harassment. About 20 strong and provocative messages were displayed in all the faculties and buildings of the universitiy. The messages were also spread on social networks, inviting everyone to be #UNIted against harassment. The goal? To spark a debate, to inform about rights and legal issue and invite every witness to react. The University of Geneva also took the opportunity to launch an anonymous hotline to report harassment.
VIEW 1ST OUTDOOR
VIEW 2ND OUTDOOR
VIEW 3RD OUTDOOR
VIEW 4TH OUTDOOR
VIEW 5TH OUTDOOR
VIEW 6TH OUTDOOR
VIEW 7TH OUTDOOR
VIEW 8TH OUTDOOR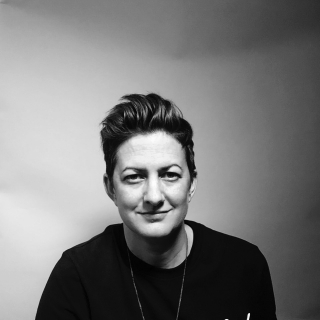 This week's guest judge is Genevieve Hoey, group executive creative director at R/GA New York.
Hey Adworld, let's get festive! As always, I have been given some tough choices in this week's grab bag of global creative greatness. Maybe I have a humbug heart, but I just really dig festive ideas that don't make me diabetic with their sweetness. And I really like being entertained and I don't like being insulted. I have simple needs as a consumer, I think. So, here goes.
READ MORE
Magnum Opus have created this spot for The Mens Collective
VIEW THE SPOT
'The Big Jump' is a social experiment that launches MY PROTECTION, a new modular insurance solution. Would you jump from a ten meters high diving platform? Saatchi & Saatchi and Groupama Assicurazioni asked this to a group of people to demonstrate that everyone faces life in a different way, that is why we need a customized insurance coverage. The web video will be on line from Monday, the 20th in two different cuts: the 30 seconds and the extended version of 2 minutes circa. The multichannel campaign will also have press, billposting and radio versions.
VIEW THE SPOT
Altmann Pacreau, Paris has created this powerful campaign for Fondation Abbe Pierre.
VIEW THE BE KIND REWIND SPOT
VIEW THE 1ST AD
VIEW THE 2ND AD
VIEW THE 3RD AD
What to do with a broken clock radio or dried nail polish? To help Roslagsvatten, a Swedish municipal waste disposal company, launch its new digital recycling guide, agency, Det, created messages about things you usually don't know where to throw, and placed them at their garbage trucks.
VIEW RAIN BOOTS OUTDOOR
VIEW CLOCK RADIO OUTDOOR
VIEW NAIL POLISH OUTDOOR
VIEW CDs OUTDOOR
In 2017, Bran Castle, the house of Vlad "Dracul" Tepes and to many other kings and queens, celebrated 640 year of existence. The legends about Dracula, ghouls, ghosts are still connected to the castle in the present day. Also the rich history of royal owners. For our anniversary campaign, created by Tempo Advertising, Romania, we took that 50/50 of good and evil stories about the castle and formed this image of the crown that is reflected as vampire teeth.
VIEW OUTDOOR
With the holiday season upon us, retailers are gearing up for the busiest spending activity of the year. In an effort to ease the payment process during this key spending season, Interac has launched a multi-media campaign via Zulu Alpha Kilo, Toronto, that focuses its messaging on new technology-based payment solutions. The video and in-cinema portion of the campaign demonstrates the shift in payment behavior by introducing a local musician who notices that the people in the community are paying for their items using Interac Debit on card, mobile or watch.
VIEW THE SPOT
VIEW TEDDY BEAR OUTDOOR
VIEW SKATES OUTDOOR
VIEW HEADPHONE OUTDOOR
VIEW CONTROL OUTDOOR
« First « Previous
Next »
Last »
1 of 7
Gold
sponsors
Silver
sponsors
Search
blog
Members
Past guest
reviewers
Latest
news
Blog
categories
Blog
archives
RSS
feed

Visit Campaign Brief for Australian creative
advertising news