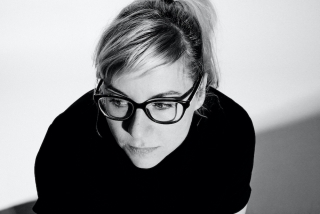 This week's guest judge is Jenny Glover, executive creative director at Juniper Park/TBWA, Toronto.
Winner: McDonald's '
Books
'. A lot of work has been done trying to depict the experience of reading a book and this interpretation felt both fresh and spot on. It's a perfectly executed, PG friendly acid trip, that charmed me into actually wanting to feed my children fast food. No small feat.
READ MORE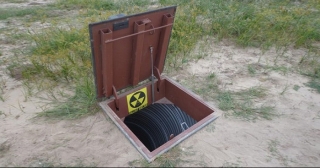 This week's guest judge is Andy Flemming, group creative director at M&C Saatchi, Sydney.
Twelve gauge. Check. Bourbon. Check. Six months army c-rations. Check. I'm closing the hatch of the bunker and descending down the ladder into proper safety as it's the BestAds review and the South Americans are proclaiming the end of days. Let's dive in, shall we?
READ MORE
This week's guest judge is Adrian Flores, a freelance creative director based in New York.
Winner: Rustler's Burger '
Little Red Riding Hood
'. With so many brands forever trying to out worthy each other, sometimes you just crave a bit of telly that's pure dumb fun designed to put a smile on your face. A simple idea that's beautifully crafted and delightfully weird but won't confuse your nan. Wish I'd done it.
READ MORE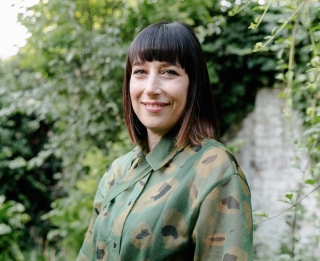 This week's guest judge is Shelley Smoler, executive creative director at Droga5, London.
We're a strange tribe, us advertising creatives. We're happiest when we're shouting about anything but ourselves. I happen to think that's because hidden behind the dark sunglasses of our cynicism is a quiet longing to make work that makes a difference. This week, I was lucky enough to judge some work that does.
READ MORE
This week's guest judge is John McKelvey, founder and chief creative officer of Mirimar in Los Angeles and New York.
Winner: Uber Eats '
Showdown
' via Special Group Australia. Who doesn't want to see a Star Trek Vs Star Wars showdown over something so trivial? I enjoyed all the performance beats, particularly Sir Patrick Stewart, and think Special Group and Smuggler made it fun and easy to watch.
READ MORE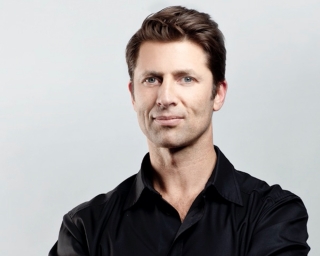 This week's guest judge is Malcolm Poynton, global chief creative officer, president creative, Cheil Worldwide.
Winner: Huuto '
Have Mercy on our Planet
'. Most pleas to save our planet feel much the same. This film from Huuto is different. For starters, it appears more like a trailer for a Netflix show and that makes it watchable from the first scene as the casting and music draws you in. And while the film turns out to be one big hyperbole fest, the ritualistic 'crimes' taking place make you realise how crazy it is to mercilessly discard stuff when we should be selling it on. All of which means, if I lived in Finland, I'd want to do my bit for the planet by selling things I don't need on Huuto. Nice.
READ MORE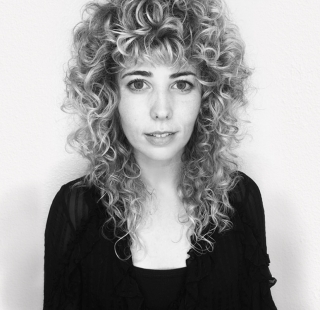 This week's guest judge is Corinne Goode, creative director at BBDO San Francisco.
Winner: Apple iPhone '
Over sharing
'. Have you ever been asked what your last mobile internet search was? I have, and on realizing what it was, I would have sooner chewed up my phone than reveal that history of horrors. Although I wished this spot had gone with some more realistic searches: "how do you make a living as an erotic foot model?" and "will owning a large parrot mean I'll be single forever?" our phones see our most vulnerable selves, and this spot did a wonderful job at reflecting that.
READ MORE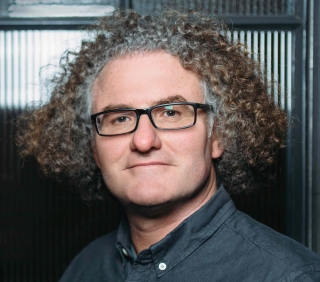 This week's guest judge is Wayne Deakin, executive creative director, HUGE EMEA.
Winner: Nike '
Better
'. Once again a memorable Nike ad. Love this spot with a super simple and powerful thought and a lovely crafted visual multicultural treatment. I chose this because in the arms race for attention today we don't see enough of ideas like these that just have effortless confidence and a simple unifying idea that could go anywhere. Loved the narrative, the music and the modern interplay of visual styles and casting. Congrats folks.
READ MORE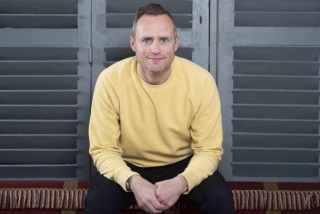 This week's guest judge is Andy Jex, chief creative officer at TBWALondon.
Sorry Chorus, any other week you would be a winner. Your "
Bad Net
" spot with slow internet visualised in the real world is beautifully realised with superb detail and wit. Unfortunately, it doesn't get to win this week. There are two stonkers ahead of it -
The New York Times
and
Setapp
.
READ MORE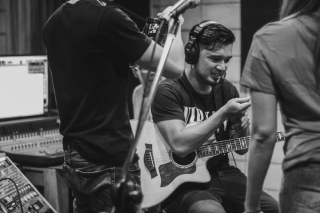 This week's guest judge is Herbert Hernandez,founding partner at GIGIL in the Philippines.
So many great spots to choose from.
First place:
iPhone 11 Pro
. Clear winner. The cinematography. The buzz it generated. I shared it on my social media accounts when I saw it last week. It's the clear winner for film. It embraced vertical films. It's really hard to convince client to do this kind of thing but I guess Apple is Apple. (Wait...where's the Fortnite video? But anyhow, I enjoyed this.)
READ MORE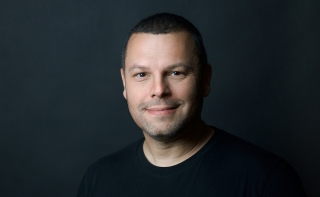 This week's guest judge is Fabio Seidl, director of global creative development at Facebook.
Favorite: Nike/Shelflife '
Weird
'. Fantastic work - also in the "surreal" meaning of the expression - from director Marc Sidelsky. It's fashion, it's retail, it's to announce a collab between Nike and Stussy, but it's nothing that you'd expect. Great acting with two actors that un-act it with zero emotion, great product shots that are not product shots, packaged around a non-sense story. Wait, they said: weird. Yes, weird story.
READ MORE
This week's guest judge is Jason Romeyko, worldwide chief creative officer at Serviceplan Group.
With jury rooms shut for months, I cannot express the happiness I felt reviewing work for this week's BestAds. It is interesting to see how different countries are dealing with the culture created in the pandemic.
BEST TV
Winner: Heineken '
Back To The Bars
'.
Runner-up: KIA Sorrento '
One of Us
'.
READ MORE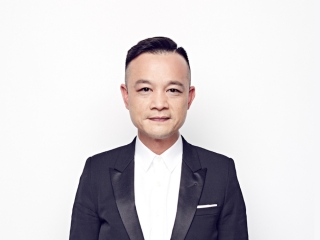 This week's guest judge is Paul Chan, chief creative officer of Cheil, Hong Kong.
Winner: Born Free Foundation '
Creature Discomforts: Life in Lockdown
'. I'm a big fan of the original 'Creature Comforts' campaign. So thankfully, this spot does justice to the legacy of Nick Park and Aardman's mockumentary classic. The heart-wrenching twist at the end punches you right in the gut. It's poignant, timely and thought-provoking. Bravo.
READ MORE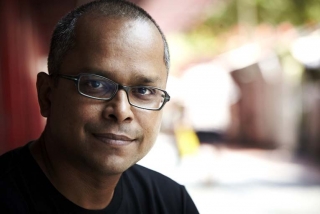 This week's guest judge is Joji Jacob, co-founder of BLKJ, Singapore.
Winner: Apple '
The Whole Working From Home Thing
'. Great work usually reaches you long before you're asked to weigh in on it. What a delight this Apple ad is. Some of my favourite ad characters from recent times hawking some of my favourite products. The panicky but passionate old man, the pushy but likeable project manager, the goofy but generous designer. It's a product video wrapped in an informercial wrapped in a commercial wrapped in a slice of my life.
READ MORE
This week's guest judge is Ben Tollett, group ECD at adam&eveDDB, London.
Winner: Libresse '
Wombstories
'. As a womb-less guy who goes faint at the sight of blood and red at the thought of discussing sex, I feel particularly ill-equipped to review this spot. But here goes. The thing that struck me most was just how amazingly awkward this ad made me feel. It's packed with stuff nobody has dared talk about in advertising before and offers insights into some incredibly intimate experiences. It's breaking new ground for sure. And not just in its subject matter, but in its craft.
READ MORE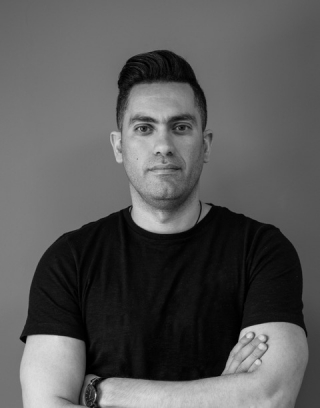 This week's guest judge is Emad Khayyat, creative director at VMLY&R Jordan.
Winner: Unesco '
The Next Normal
'. A straightforward factual film that opens our mind towards what normal should look like nowadays. Again, simplicity is key.
READ MORE
This week's guest judge is Bernardo Romero, chief creative officer at The Bloc, New York.
Winner: Winrox '
Train to Busan
'. Yes, we need more laughs. And perhaps less TV Ads with empty streets and hopeful voice overs.
READ MORE
This week's guest judge is Tiffany Rolfe, EVP chief creative officer US, R/GA.
Winner: Refuge '
Surfaces
'. This was powerful for me because it reframed my experience I'm living right now. There's been a silver lining to all of this in that I've spent more time with my family, together safely. But while lockdown and "staying home" is a way for most of us to stay safe right now, this isn't the case for women in abusive relationships. There has been a major increase in domestic abuse during this time. This film highlights a story of someone who escaped and gives women out there information and a respite with the Refuge organization.
READ MORE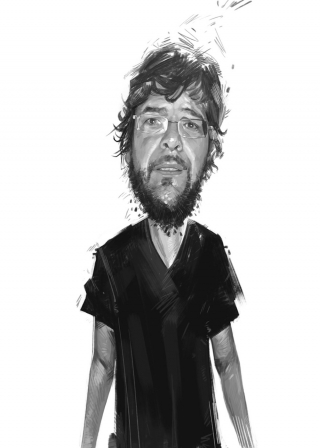 This week's guest judge is Marcelle du Plessis, creative director at TBWA South Africa.
Seeing as we are still very much living through the most unprecedented of times, I went into this week's selection looking for work that felt like it was embracing this crazy new unknown that we're living in.
Which is why this
SCG Home
spot comes roaring into first place.
Flip I love it so much.
READ MORE
This week's guest judge is Justine Armour, chief creative officer at Grey New York.
Have you guys been watching TV lately? Obviously there's no way I was about to give any points to a Covid montage today. No way. But! I've also been inside my apartment in New York for 10 weeks, almost every friend has fled the city, and starting a big new job four seconds before the pandemic has made me feel constantly off my game. So that
Nike
spot hits a little different than the rest. And I really needed this rendition of Life on Mars today. I kinda wish Lebron didn't say 'right now we're fighting for something much bigger than a win', but you know what? He's right. And it's going to turn out ok, eventually. I'm really glad this spot exists, even if just to set the bar for the rest of us. We're allowed to do these ads, I guess, but we need to do better.
READ MORE
This week's guest judge is Eugene Cheong, former regional chief creative officer at Ogilvy Asia.
Winner:
Ad Council, Whatever Gets You Talking
. First, a confession: I stopped following popular music years ago. That said, I think poetry framed by music is the most powerful idea-delivery system ever invented. (Small wonder that singer-songwriters from King David to the Beatles to Billie Eilish are the legends they are.) How do you enlist youngsters to be each other's therapists? You teach them, of course. Not in the finger-wagging way of a schoolmaster, but with a hipster tone and a way-cool manner that the kids dig.
READ MORE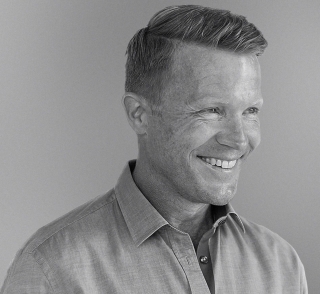 This week's guest judge is Matt Cramp, SVP group creative director and a creative lead on Cadillac at Leo Burnett North America.
Favourite:
McDonald's Cravings
. It's the day after Mother's Day and I'm on the other side of the world. So, it's through an emotional lens that I'm viewing this work and I have to say that the McDonald's "Cravings" ad really hit the spot. I wonder if it was conceived with mother's day in mind or not; either way it still works very well. I can't believe I haven't seen this idea before either - simple, emotional and not a COVID-19 mask in sight. Nice one!
READ MORE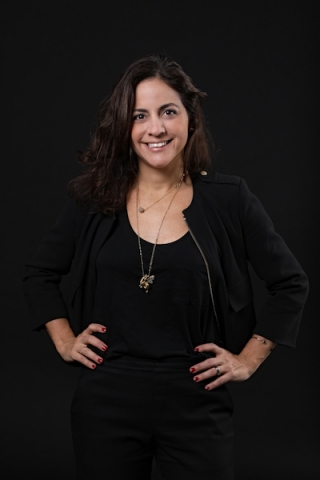 This week's guest judge is Andrea Siqueira, executive creative director at BETC/Havas Sao Paulo.
Winner: Bulleit Bourbon:
New Drinking Buddies
via Anomaly, New York. It's hard to stand out from the sameness of almost all TV breaks these times of quarantine. It's even harder to smile during these days. This ad scored it twice. It's funny and original and easy to produce. It celebrates all the after work drinking buddies we all miss these days, while, at the same time, invites all of us to discover "new buddies" inside our homes. And yet, it's not an expensive ad. Really good fit to hard times. Watch it and have fun.
READ MORE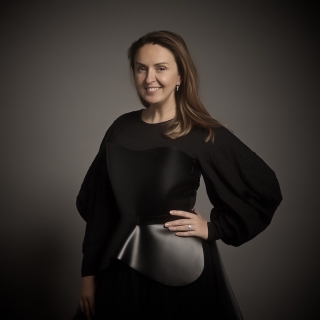 This week's guest judge is Gabriela Lungu, global creative director at Geometry in the U.K.
Winner: Porta '
#stayathomebabies
'. If someone had told me yesterday that one could successfully link the lockdown to a hard selling, 100% commercial campaign, using a very humorous tone of voice, I would have said 'I don't think so'. This doesn't seem the time for commercial campaigns, but for brand citizenship and corporate social involvement, and humour can feel very out-of-touch and inconsiderate. And then today I see this ad. Well done.
READ MORE
This week's guest judge is Toby Talbot, newly appointed chief creative officer of DDB's bespoke agency, C14torce, in Barcelona.
This is the fourth time I've judged Bestads and I'm beginning to think there's some kind of conspiracy afoot. Last week's work was great. Next week's work will no doubt be great. This week? Not exactly vintage. It happens every time I judge.
Of course this week It doesn't help that every brand on earth is doing something in the whole post-COVID-life-will-never-be-the-same space.
READ MORE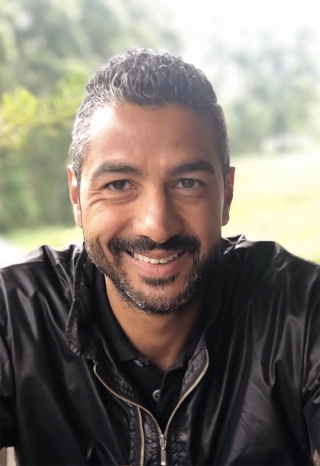 This week's best ads judge is Mohamed Bareche, creative director at Publicis Middle East.
Winner:
Dove
. Because they are doing and not telling us what to do, because they are showing a good example, because they are celebrating and giving merit to the bravest workers on earth currently (and also the most exposed to the virus), because it's done in a humble way, because they are legitimate and not opportunistic, because they are at the right place.
READ MORE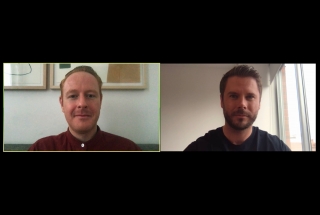 This week's guest judges are Peter Defries (left) and Alan Wilson (right), creative directors at Publicis New York (but currently residing in their respective living rooms).
Winner: The clear winner for us this week was Facebook '
Never Lost
'. This was an incredible example of the power of the spoken word. There's been a lot of manifesto-over-found-footage ads recently, but this one really struck a chord. The slow visual build from emptiness to human connection, under the slightly off-beat rhythm of the poetry "I love people's faces," works perfectly. The end line then lands the spot nicely with Facebook's purpose as an inherent facilitator of human connection in this current crisis, and what they can do to help.
READ MORE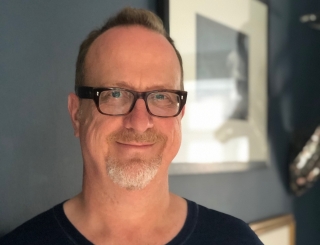 This week's guest judge is Neil Dawson, founder of Neil A Dawson & Company, London.
Fave: Budweiser '
One Team
'. As one might expect the coronavirus features heavily in this week's shortlist. I picked Bud as my favourite because it did more than just tell us to stay home. It celebrated the heroes out there who are doing all they can to keep us safe or fed. It also delivered a tangible message of what Bud is doing to help. As Bernbach said, 'A principle isn't a principle until it costs you money.'
READ MORE
Share BestadsPRO essential global content of the world's best advertising in all mediums with your entire team for HALF THE PRICE.
5 BestadsPRO subscriptions @ only $15 each per year (US$75 total)
10 BestadsPRO subscriptions @ only $15 each per year (US$150 total)
20 BestadsPRO subscriptions @ only $15 each per year (US$300 total)
Simply email
michael@bestadsontv.com
with a list of your people and their email addresses and we'll set it all up. We'll then invoice your company. Bestads subscriptions are tax deductible.
READ MORE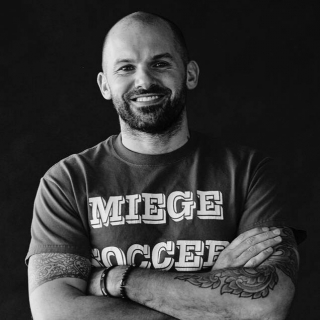 This week's guest judge is Adam Bodfish, executive creative director, McCann Central, London.
Winner: RUHR:
Don't miss this chance again
. I haven't seen it done that way before. You could apply this thinking to a lot of things recently. Like shopping for toilet rolls. But it's also the lens I've tried to judge this week's work on. The first winner is this story of a hapless businessman. It's considered, it's funny, and it's clever. Unlike said toilet roll shoppers.
READ MORE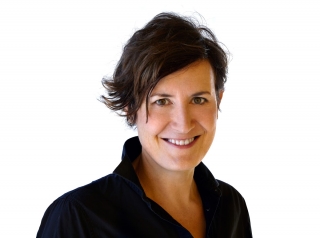 This week's guest judge is Linda Knight, chief creative officer of Observatory in Los Angeles.
Winner: Google Pixel 4:
Lost in The Countryside
. I don't know who those English guys are (famous in the UK I'm sure) but they kept me entertained through an entire product demo.
READ MORE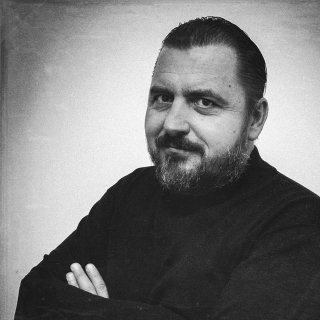 This week's guest judge is Istvan Bracsok, chief creative officer and founder of White Rabbit in Budapest.
Winner: Aviation Gin:
Arlene's Big Leap
. In times when the politically correct set the rules, advertising that brings pure fun and joy must be celebrated. In this specific case, not just the idea is fun. The story, the copy, Ryan Reynolds as narrator, the old lady as the main actress, everything is great. I would not change a line about anything, and that's why it's the winner.
READ MORE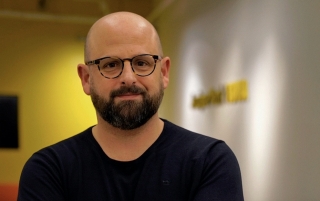 This week's guest judge is Graham Lang, chief creative officer, Juniper Park/TBWA, Toronto.
Winner: Girls Girls Girls Magazine:
Be a Lady They Said
. A powerful film loaded with tension. The script is flawless the visual style is on point the casting is impeccable and the message resonates hard. Style and substance from Paul McLean and his collaborators.
READ MORE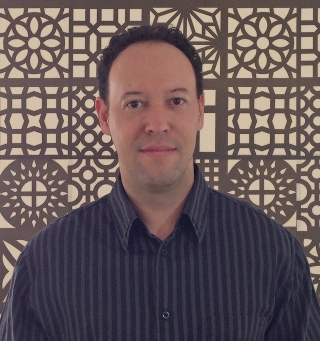 This week's guest judge is Daniel da Hora, chief creative officer at DH,LO Creative Boutique, Brazil.
Winner: Burger King:
The Moldy Whopper
, by INGO Stockholm / DAVID Miami / Publicis. There's no doubt brands need to be brave in a world full of competition. But when a food chain decides to show their main product decomposing, to tell people they are turning their meal into free of artificial preservatives, this is not only brave, but risky and absolutely innovative.
READ MORE
This week's guest judge is Carlos Andres Rodriguez, chief creative officer at MullenLowe Group, Colombia.
Winner: BUD Canada / UBER Canada '
Whassup again
'. Even though I'm not a huge fan of remakes and new ads appealing to old ones, this commercial perfectly recreated the memorable 'wassup' joke, to give a new meaning to it. By showing a conversation between several smart devices, it questions how stupid humans could be when coming back home from a party. The spot nailed it with the editing, the humor and the execution, to create a perfect non-US based SuperBowl Ad that makes me laugh every time I watch it.
READ MORE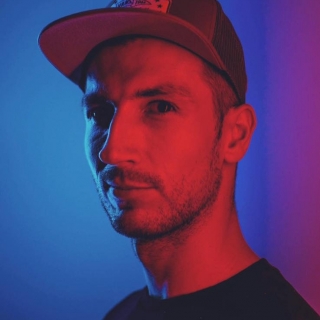 This week's guest judge is Tomek Bujok, creative director at 180heartbeats Jung von Matt, Warsaw.
This week has probably seen some of the greatest ads of the year. It began with a Super Bowl evening and finished with an Oscar night. This week's winners showed that great ideas not only outsmart the competition and surprise us by playing with a context, but above all, they push the boundaries in their own categories.
READ MORE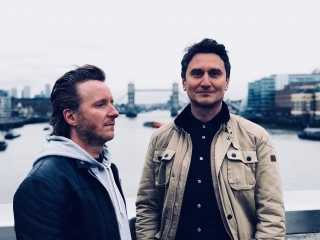 This week's guest judges are Adam Chiappe (right) and Matt Saunby (left), creative founders of new agency 2050 London.
Winner: Skittle Dips '
Yogurt Boy
'. Some pretty BIG ads here to choose from. Epic budgets, epic time lengths, epic casting. But for us, the most epic was just 40 seconds and a cast of three. We loved this spot, watched it five times and found something new to laugh at every time. Brilliantly cast, brilliantly directed and brilliantly original.
READ MORE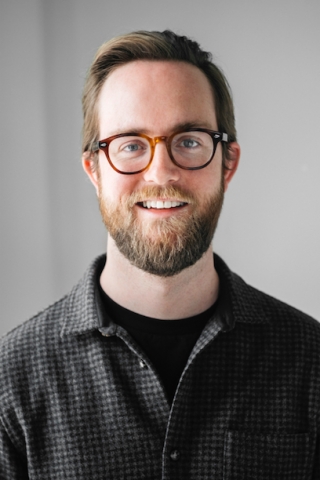 This week's guest judge is Tristan Graham, creative director at Goodby Silverstein & Partners, San Francisco.
Winner: Cool Ranch Doritos "
Monologue
". It's always a little awkward when two of the six TV ads you've been asked to judge were made by the agency you work for. More awkward still when you think that one of those ads from your agency is actually the best ad of the week. But hey, what can you do?
READ MORE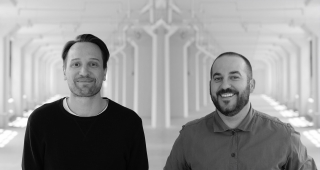 This week's guest judges are Toby Kennedy and Jordy Molloy, creative directors at adam&evenyc.
Winner: Nike,
The Great Chase
. This is our kind of spot. It's cinematic, funny, and built around a genuine cultural insight - the Chinese custom of declining gifts before accepting. Sure it's hyperbolic, but that's where the fun comes from. No doubt it will be well received by the Chinese community. It was with us.
READ MORE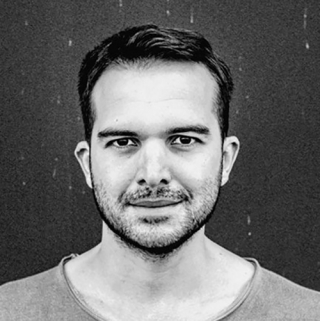 This week's guest judge is Angelo Maia, creative director at R/GA New York.
Winner: Volkswagen Beetle '
The Last Mile
' - Johannes Leonardo. A nice homage and a great way to say goodbye to one of the world's most iconic cars. I love the animation style. I love the nods to pop culture and the Ren McCormack, Andy Warhol, and Andy Cohen cameos. But above all, I love the soundtrack by The Beatles.
READ MORE
« First « Previous
Next »
Last »
1 of 15
Gold
sponsors
Silver
sponsors
Search
blog
Members
Past guest
reviewers
Latest
news
Blog
categories
Blog
archives
RSS
feed

Visit Campaign Brief for Australian creative
advertising news