This week's guest judge is Colin Hart, founder and creative director at The Public House, Dublin.
Winner - CANAL+:
Mission Really Impossible
. It's simple, clear and gets funnier as the ad gets older. I feel that old people in ads are very much under-utilised as ripe territory to poke fun. It's become a sensitive topic when in reality we should be going further!
READ MORE
This week's guest judge is Rory Hamilton, founding partner and executive creative director at Boys and Girls, Dublin, Ireland.
Winner: *Tink *Tink *Tink *Cough* Is this on? The TV winner is Spark '
The Wedding Speech
'. Great performances based around a simple message about communication, all from a mobile phone company. It's a bit soppy, but sometimes that's no bad thing.
READ MORE
This week's guest judge is Mark Hendy, executive creative director at VCCP Berlin.
Winner:
Burger King
. I know I know. I voted for Burger King. What an original judge I am. But it is very hard not to. Burger King takes aim once again at the golden arches. This time for their 'happy-washing' of our lives. It's ok to not be happy. Thank you.
READ MORE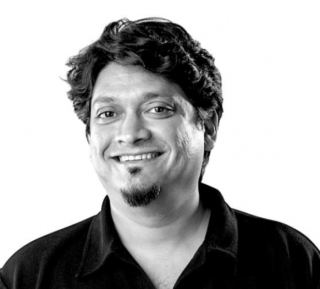 This week's guest judge is Russell Barrett, chief creative officer and managing partner at BBH India.
Winner:
Twinings
. The Twinings ad is a good, old fashioned, quirky 30 second spot. In an age where everything seems to need more "engagement time", it's refreshing to see a proper 30 second, funny spot. Complete with the sharp dialogue at the end, "...it's just a little plague."
READ MORE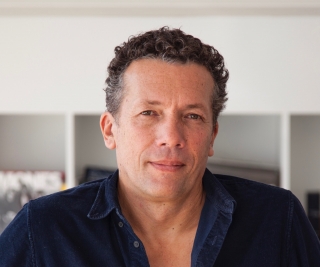 This week's guest judge is Jean-Francois, co-founder and chief creative officer at Rosapark, Paris.
BEST TV
Nothing really stands out this week. The films are pretty good, but also classic. Nonetheless, since I had to choose, I'd pick Orange and Coca-Cola. Winner: Orange France '
Content Battle
'because it's pretty well-directed. The chase throughout the film works well and keeps the audience on bated breath. The music is upbeat and goes well with the spot. Overall, it's a good bit of entertainment.
READ MORE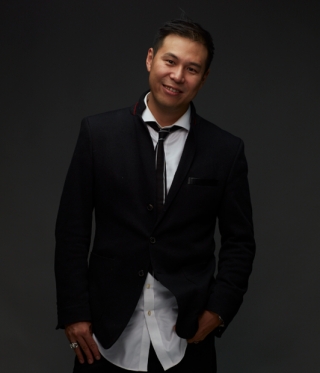 This week's guest judge is Arthur Tsang, chief creative officer at BBH Shanghai.
Winner - Halitus:
Ventriloquist
. Took me by surprise and had me genuinely laughing. Charming and intriguing storytelling leading up to a robust product role. I enjoyed the way it paints a strange character and then allows completely ordinary real life situations to play out logically. The camerawork and music all add to the quirky mystery. The reveal of the product from the doctor's drawer feels strangely satisfying - I really don't mind being hard-sold by this stage. Fun stuff.
READ MORE
This week's guest judges are Matthew Pullen and Jon Murray, associate creative directors at RPA, Los Angeles.
Winner: French Road Safety Organization:
The Road of My Life
. A powerful piece of film from start to finish that's built off a strong insight. Beautifully executed. A nice touch that the narrator ends up being the paramedic. And it's a nice use of the ol' single take.
READ MORE
This week's guest judge is Tom Kraemer, a senior vice president, senior creative director at BBDO, New York.
Winner:
New York Times
. The "Truth Is Hard" campaign continues to be gripping and unnerving. As with its predecessors, this execution is concisely written, well shot and skillfully edited. As viewers, we're along for the harrowing ride as The New York Times doggedly tracks down the remaining traces of ISIS. On the way, we learn how journalistic leads - that are painstakingly followed and occasionally dangerous - often turn into dead ends. And, then, in the end, we're there when the reporters hit a motherload of material. One of the end-supers deftly sums up what we just witnessed: "The truth doesn't write itself."
READ MORE
This week's guest judge is Maria Devereux, creative director at Colenso BBDO, Auckland.
Winner: Audi '
Synchronised Swimming
'. This piece of film is fascinating to watch and it entertained me in ways car ads often fail to. I love the idea of drawing parallels between the extreme precision required for synchronised swimming and the extreme precision we expect from our vehicle. I'm sold.
READ MORE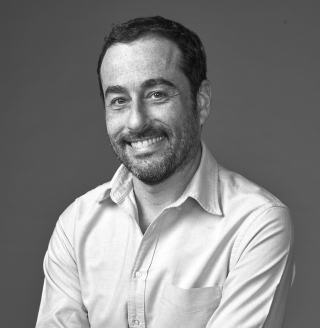 This week's guest judge is Joao Braga, chief creative officer at JWT Bangkok.
Winner:
Mercedes Benz / Bertha Benz
. Brand heritage beautifully delivered in a film that's technically impeccable. Reminds me of the good days of Stella Artois, but I'm missing some of that old wit and charm.
READ MORE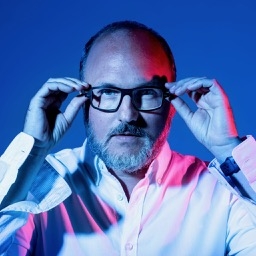 This week's guest judge is Joakim Borgstrom, executive creative director at BBH Singapore.
Winner: SpareBank '
Magic Light
' This ad is definitely conceived under the nordic lights. There is no secret about that. There is also no secret that I was born in the Nordic. Maybe that's why I like the film, or maybe because the biggest risk is not taking any... what can I say. The future is bright.
READ MORE
This week's guest judges are Vince Osmond (left) and Jade Manning (right), creative director team at DDB Sydney.
It may seem like an obvious criteria for great work, particularly in film, but ultimately we want our audience to feel something. Ask anyone who has found themselves staring at an unanswered text, or scanning a finalists list only to find their work absent, and they'll tell you that being ignored is far worse than any insult. At least a punch in the gut has feeling. Indifference is unbearable.
READ MORE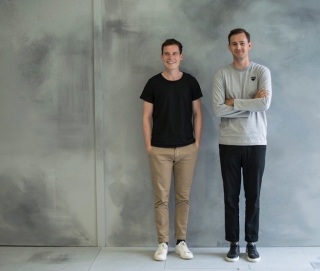 This week's best ads judges are Jim Nilsson and Jacob Bjordal, a senior creative team from m:united/McCann London.
It's the day after the Oscars, and while we're not (yet) part of the Academy of Motion Picture Arts and Sciences, we are honoured to be this week's Academy of Best Ads on TV. So without further ado, let's move on to the awards. The award for best picture goes to a powerful film from Argentina - Movistar '
Door
'. It's built around a simple but shocking insight. None of us saw the plot twist coming. Standing ovation from us.
READ MORE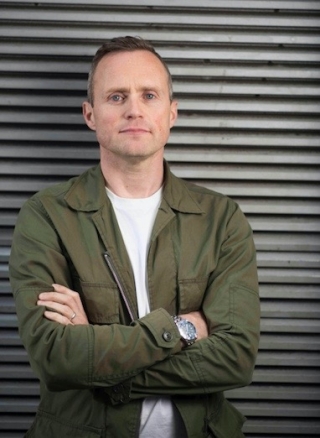 This week's guest judge is Andy Jex, chief creative officer at TBWA London.
Winner:
Diesel
. Right, I'm making this my winner. This is Diesel firing at their best. They have such an annoying knack of it. Time and time again they create something so culturally of the moment that it feels like it must have been done before. This is another example of it. It's spot on, fresh, fun, relevant and so fantastically on brand for Diesel.
READ MORE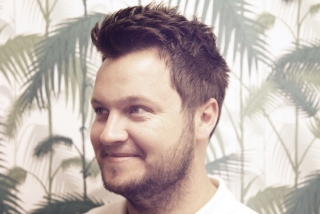 This week's guest judge is Tim Jones, senior vice president and group creative director at Area 23, an FCB Health Network Company in New York, USA.
Winner: Bud Light '
Joust
'. I picked a good week to review best TV! And what started off as another great Bud Light ad quickly morphed into an even greater Game of Thrones teaser. Massive respect to HBO and Bud Light for combining two of the world's best things (beer dragons) to create one hell of a Super Bowl ad. I bet my lucky loincloth that it helped sell a lot of beer to a lot of thirsty fans who are literally counting down the days to April 14th...
Also, RIP Bud Knight.
READ MORE
This week's guest judge is Eduardo Basque, head of art at Mestica Propaganda in Sao Paulo, Brazil.
Winner: Amazon '
Not Everything Makes the Cut
'. Classic example of advertising films: humorous, personalities being part of the context, grandeur in production, execution and transmission. Great movie for a big client. This is advertising.
READ MORE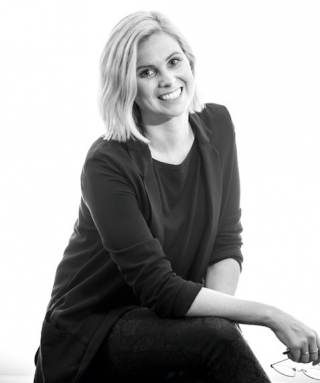 This week's guest judge is Cherie Davies, SVP, group creative director at FCB Chicago.
Winner: Walmart:
Famous Cars
. "I watched it more than once," said no one ever about a Walmart ad... until now. This was epic, but not too polished in order to appeal to the masses and everyday Walmart consumer. Grocery pickup service isn't anything new, but they managed to make some noise about it without the message getting lost in all the Hollywood. Using famous cars from iconic movies and launching the campaign during one of the most popular awards shows is pretty amazing, as was the budget to produce it.
READ MORE
This week's judge is Todd Mackie, co-chief creative officer at BBDO Toronto.
Winner: The New York Times:
Resolve
. A lot of the incredible work in marketing today that sends vibrations through to your soul, resonates because of its ability to tap into what's happening in society at that moment. I would argue that the NY Times has been searching for the truth since the beginning, and that maybe this message wouldn't have played as profoundly as it does today at just any time in history. But it is the prefect message for these times and it's executed perfectly. It's both riveting and sadly depressing that the truth is so hard to find. I love this ad and this campaign.
READ MORE
This week's Bestads judge is Andy Fackrell, an independent creative director, writer and art director, based in Sydney and Amsterdam.
My pick is a timely dose of empathy from
McDonald's
. When your mouth's like a fur boot, Maccas beats all cures.
A decent budget for a New Year Day tactical spot; the eye patch was a nice touch at the end.
READ MORE
Virgin Active reclaims its disruptor heritage by addressing the reality of exercise and celebrates the struggles and the beauty of simply doing enough. With only 15% of people in the UK holding a gym membership, the playful campaign aims to get people to think differently and more honestly about exercise, celebrating the realities of what successful exercise looks like and how good it should make you feel. Agency: That Thing.
VIEW THE SPOT
This week's guest judge is Karen Land Short, group creative director, Droga5, New York.
Winner: Uber Eats, Coca-Cola Partnerships:
When Christmas Feels Like Home
. The idea of delivering meals to someone cooked by that person's family is a nice enough thing to do in itself. To do it Christmas night is heart-melting. And to promote it with a lovely film is just gravy. Well done all (especially you, Uber).
READ MORE
This week's best judges are Sanjiv Mistry (right) and Jamie Mietz (left), executive creative directors at m:united/McCann London.
Winner: Libresse - "
Viva La Vulva
". Defying a category convention is hard. Defying a societal convention, well that's almost unheard of for a brand. A triumphant follow-up to 'Blood Normal', this film slash ad slash music video has been absolutely everywhere of late, conquering the world with its charm and chutzpah. Viva La Marketer for having the ovaries to back a brave approach yet again.
READ MORE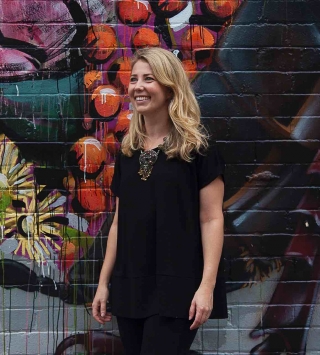 This week's guest judge is Corinne Goode, creative director at BBDO San Francisco.
Winner: Waitrose & Partners:
Fast Forward
. Saying what we all think through a mouth full of Stollen, Waitrose & Partners takes a cheeky jab at the John Lewis Christmas craze. A clever partnership resulting in a humorous piece of adception.
READ MORE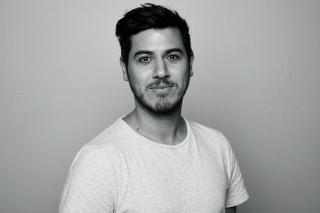 This week's guest judge is Jon Austin, executive creative director, Host/Havas, Sydney.
Winner: John Lewis:
The Boy and the Piano
. No surprises here. To be honest, I've found John Lewis ads a bit touch and go over the last few years. I was one of the few that thought the Man on the Moon was a high point, while the dog on a trampoline fell a bit flat. But, for me, this year completely delivers. It's a brilliantly crafted journey that resolves with one of the best Christmas messages I've seen for a long while: 'some gifts are more than just a gift'. I can't wait to see how else they bring that thought to life.
READ MORE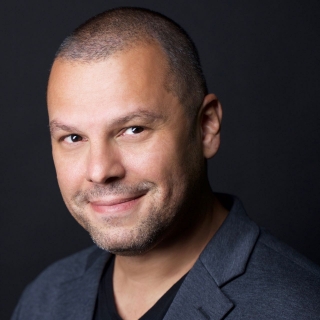 This week's guest judge is Fabio Seidl, executive creative director at Velocity in New York.
Winner: Colorsteel '
For a home you can be proud of
'. It made me watch twice just to see if they didn't let any hole in this nice, fun, surprising film. It's a simple story, well directed and it has a good casting. Great work.
READ MORE
This week's guest judges are Rob Messeter (left) and Mike Crowe (right), creative partners at AMV BBDO in London.
Winner:
Roads have stories
- A horror story in this case, powerful if a little familiar but makes its point well.
READ MORE
This week's guest judges are Tim Beckerling, creative director and Steven Tyler, art director from Net#work BBDO in Johannesburg, South Africa.
Winner: Volvo -
Excavators
. Jeepers, it was a battle of the celebrities this week, from Ed Sheeran, Peter Jackson and Murray from Flight of the Conchords to He-Man himself, Dolph Lundgren and his hard working heavy machinery. After a little bit of digging on the internet, we found the behind the scenes of the Volvo spot that showed how the machines actually accomplished the feats for real, which clinched it for us. Harking back to the famous Jean Claude Van Damme spot for Volvo trucks, this latest offering uses a famous 80's action icon in a fun way to demonstrate the machines capabilities. This spot will surely be loved and shared across the web.
READ MORE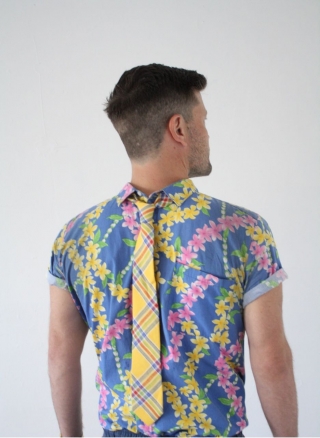 This week's guest judge is Max McKeon, Creative Director at Colenso BBDO, Auckland.
Winner: MADC Stars '
Meet Grant
'. It's hard to land a parody in a way that doesn't feel like a cheap shot. But this is a parody with purpose, because it's out there to prove you can't beat the original. The message hits the target audience (us) by wrapping itself up in the skin of campaigns we all love but with just enough of a cheeky and entertaining tone to sidestep any blowback. And a healthy dose of industry truth gives it added legs. This does what it's meant to do, and does it well.
READ MORE
This week's guest judge is Bill Oberlander, co-founder and executive creative director at OBERLAND in New York.
Winner: "
IKEA
". Admittingly, I'm a sucker for stylish, hyper-lifestyle ads with beautiful supermodels in stunning settings. So when this commercial started I was drawn in with great expectations. Assumingly another over-the-top production for Calvin Klein or Dolce Gabbana, right? When the "record scratch" moment arrives with an everyday Swedish woman walking onto the set to take the piss out of all the pretention---it was disruptive, funny and memorable. She's completely oblivious to all the fabulousness, only calling out the high style of the IKEA cabinets (obviously trying to strategically reposition IKEA beyond their cheap, non-fashionable brand image). The commercial is short, sharp and to the point. I think this spot gives the IKEA brand great, high production values along with a winning, self-deprecating sense of humor. Bravo.
READ MORE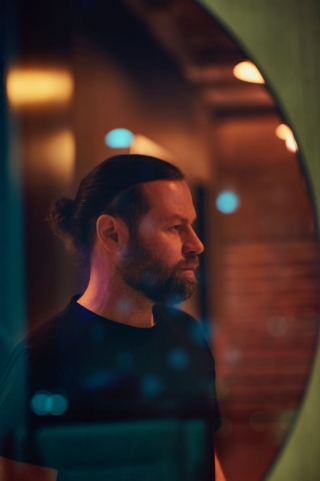 This week's guest judge is Lee Aldridge, global creative director, Spark44, London.
Winner: Movember Foundation: '
Man of More Words
'. So, what's new? This is a question we should always ask when reviewing work: what's new? For anything to stand out, it has to have something new and fresh about it. This ad for Movember Foundation does just that. It's about a man who doesn't say much. How many ads can you name that are about 'A man who doesn't say much'? Exactly. A thoughtful character study, brilliantly cast. Great storytelling with a rug-pull that I didn't see coming.
READ MORE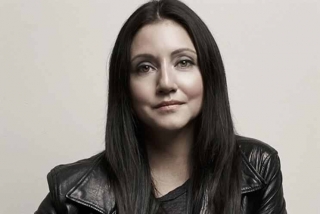 This week's guest judge is Rosie Bardales, chief creative officer and partner at BETC London.
Winner: Hudson's Bay '
Everything Comes to Life at Hudson's Bay
'. It's an entertaining piece of communication that makes you feel good about the brand. It's charming and democratic. And at a time when everyone's trying to be controversial for PR sake, it's refreshing and positive. There's a nice bit of storytelling, with some clever nuances, accompanied by a cool, modern track that makes the brand likeable. It also doesn't over promise, but uses a bit of magic and music to entertain and retain memorability.
READ MORE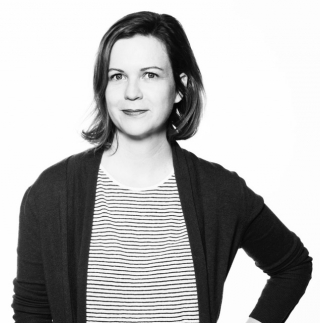 This week's guest judge is Robin Fitzgerald, chief creative officer, BBDO Atlanta.
Favourite: AXE Music '
Burn Out
'. Teenage boy. Teenage girl. Laundromat. Overt body spray product shot. I thought I'd hate this, but then I faced my fear and just watched. Like an exercise class you're not sure you want to wake up for, but you drag yourself anyway. And I'm glad I did. The commitment to art direction and attention to "laundromat fantasy detail" went beyond my wildest expectations. Campfire in the washer? Yes! The muppet-like dancing laundry pile people? Double yes. I even like the track, and I don't usually like this type of music. Like ever. The degree of difficulty in overcoming my cynical first impression was very high. But they did it. No one can ever make a laundromat romance film again after this. Seriously. No one do it. They nailed it, and it's over now.
READ MORE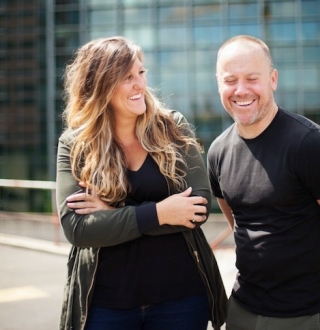 This week's guest judges are Jim Wood and Carren O'Keefe, co-executive creative directors and partners at AnalogFolk.
Winner: IKEA '
Lamp 2
'. Many of us remember CPB's Unboring work and the original, iconic Lamp spot for IKEA. It's only fitting that 16 some-odd years later, the story continues. What makes this new spot unique and notable is its message; reusing and not wasting. Not only is it timely and current, repurposing a memorable piece of advertising in order to drive that home is a smart way to do it. Additionally, the stylistic and emotional choices made throughout, reflect many of the Spike Jonze original. From the way the little girl carries her new Lamp up the stairs to the Lamp's POV looking back or looking at her, Rethink's team was able to create both a perfect sequel and beautiful homage.
READ MORE
Women are at the top of their game and are making the world listen every day, in sport and in life. Nike has today released a new campaign, "Rallying Cry", testifying to the power of female determination, and showing how today's women break down barriers through sport. A rally cry is more than a yell. It's a visceral response to a mental reaction - frustration, elation and every emotion in between. In sports, a rally cry can turn the tide of a game, and in the process, change the trajectory of a life. Agency: Wieden Kennedy, Portland
VIEW THE TV SPOT
VIEW THE FIRST AD
VIEW THE SECOND AD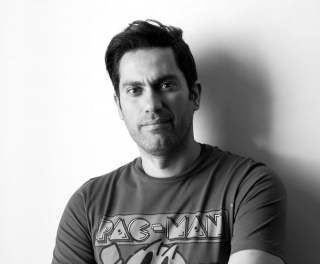 This week's guest judge is Emad Khayyat, creative director at Y&R, Jordan.
Winner: Nike '
Dream Crazy
'. Who else would be the winner this week? Nike took over the news around the globe with this controversial campaign. Hard-hitting and contemporary. Perfectly executed. Period.
READ MORE
This week's guest judge is Wayne Deakin, executive creative director, EMEA, Huge.
Winner: Snickers:
Rap Battle
. Populous, light and entertaining. The sort of thing most young creatives will probably turn their nose up because it's not all edgy, dark or hipster enough for them. But this for me is a lesson in good old classic short-form storytelling that leverages culture and lands the brand with a lovely flavor of wit and charm. Nice touch to have Sir Elton mixing it up with the young Emarr Kuhomano and Monique Lawz. What's also appealing and something that the general public might not know, is the fact that Sir Elton is actually a long-term supporter of emerging rap artists, which for me gives this spot an extra sweet taste of credibility. Good stuff.
READ MORE
This week's judge is Markus Lindsjo, creative director and partner at Uncle Unicorn in Sweden.
Winner: Police Now -
Take 90
. Always great when the planning is done properly. It takes 90 seconds to let the anger pass, then it's pretty clever, and maybe obvious, to make a 90 second ad to let us all know this. And the idea of making a conflict between what we see and what we hear really works.
READ MORE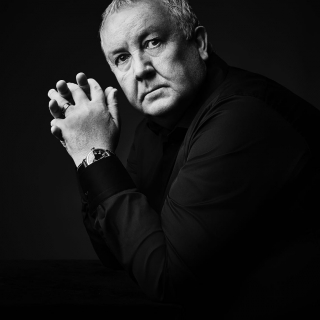 This week's guest judge is Mark Tutssel, executive chairman and global chief creative officer at Leo Burnett Worldwide.
Winner: Greenpeace UK "
There's a Rang-Tang in my Bedroom
". I've long been a proponent for leveraging the incredible potential of animation to bring our storytelling to life in fresh ways. The latest work from Greenpeace UK is proof positive that this vibrant and vivid canvas can unlock worlds of creative potential. In this film, classic animation is used to establish a real emotional connection with the viewer, and the decision to think beyond live action also opened space for elegant and poetic copywriting.
READ MORE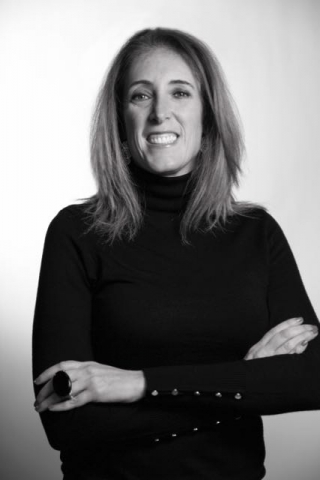 This week's guest judge is Robyn Stern, Associate Creative Director, Saatchi & Saatchi, Los Angeles.
TV Favourite:
Brady Center to Prevent Gun Violence
. I won't lie. I let some of my personal beliefs get in the way when picking this one. But then again, isn't that the whole point of what we do? To touch someone through a story or a joke or an antidote so they are for you rather than against you? Yes, some of these "tricks" have been done before-the kid delivering the hard-cold facts; but in this case, it has a purpose. And to me, that is everything.
READ MORE
This week's guest judges are Clark Edwards (left) and Andre Hull (right), creative directors at AMV BBDO, London.
Best: BT Sport '
Heroes
'. Sidesteps cheese and shimmies around potential hurdles to deliver an emotional, sweet spot. Full disclosure: we sit opposite the team that wrote it, but because we don't like them and it was the best of the work, it can't be counted as favouritism.
READ MORE
« First « Previous
Next »
Last »
1 of 13
Gold
sponsors
Silver
sponsors
Search
blog
Members
Past guest
reviewers
Latest
news
Blog
categories
Blog
archives
RSS
feed

Visit Campaign Brief for Australian creative
advertising news