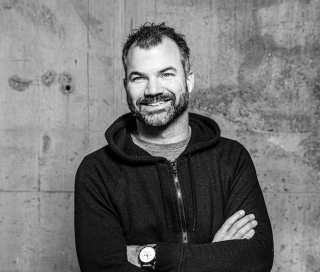 This week's guest judge is Steve Miller, ECD VP, partner at FUSE Create, Toronto.
Winner: Cubitts '
Gloriously Awkward
'. This spot is beautiful in so many ways; aesthetically, script-wise, lensing, wardrobe. And it's curious. The script pulls you in. It builds intrigue. And that curiosity and intrigue has staying power. And the frames - the real heroes of the spot - they are as aesthetically beautiful as the spot.
READ MORE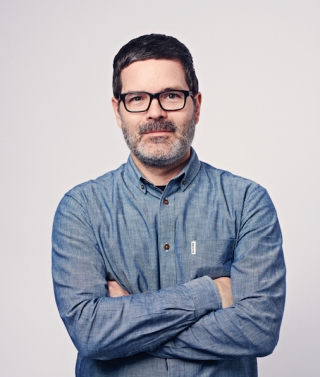 This week's guest judge is Paul Little, group creative director at Juniper Park TBWA, Toronto.
Winner: Cryptocurrency Exchange OKX "
What's that
". I like this ad. Made with last year's crypto riches, it has enough dumb-funny scenarios to be entertaining.
It's a classic drive home the product name with a structure that lets you have some fun. It's really well made.
I'm also a Daniel Ricciardo fan and want him to have a win. So here it is.
READ MORE
This week's guest judge is Mark Hendy, freelance creative director in Berlin.
So of course I'm supposed to vote for the
Meta
film right? It's an epic, inspirational story. Meticulously recreated, crafted to within an inch of its life and ignited by a powerful VO. But is it just me that wants team Amani to ride the Tour de France in the end rather than cycle their way through the metaverse? I would love to see the other stories the creative team had that play into the endline.
READ MORE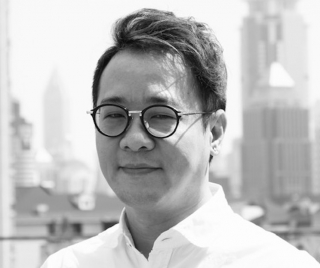 This week's guest judge is Alfred Wong, executive creative director, TBWA Media Arts Lab, Shanghai.
Winner: Cadbury Dairy Milk Fingers '
Sign With Fingers Big & Small
'. Love this sweet little idea. The execution is interesting, and by asking people to learn to sign, it ties strongly with the concept and gives "the fingers" a more meaningful role.
READ MORE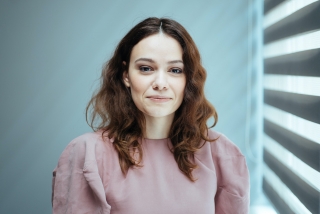 This week's Bestads judge is Roxana Nita, creative director, DDB Romania.
Winner: The Lowdown '
How to Do Nothing - Cars
'. I love it, it's funny, warm and authentic and it gets the message across in a memorable way. I appreciate humor done right when it comes to social causes.
READ MORE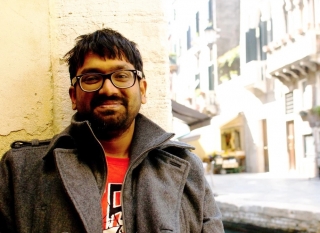 This week's guest judge is Vishnu Srivatsav, national creative head at 22feet Tribal Worldwide in Bengaluru, India.
Winner: Ladbrokes '
Rocky
'. You know what they say. If it's iconic, don't f*** with it. But every once in a while, you see something so lovingly crafted and respectful and entertaining, that you can only say "Well f***ed with".
READ MORE
This week's guest judge is Lupas Celis, executive creative director at ParadaisDDB Ecuador.
Winner: Amazon Prime '
A Girls' Letter to the Future
'. In this category I was looking for something that wasn't just a film but that could be imagined as a whole campaign, that could lead to more media.
READ MORE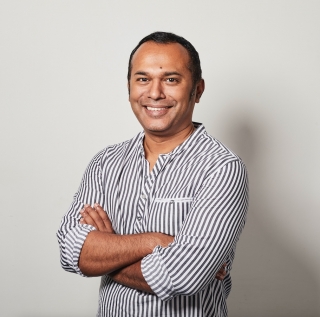 This week's guest judge is Rahul Mathew, chief creative officer, DDB Mudra Group, Mumbai.
Winner - American Red Cross '
A Bloody Nightmare
'. What an unexpected way to urge the viewers to donate blood. Not a drop was shed yet you could almost imagine all the red that would have been spilt, or donated in this case. It's not easy to talk about a serious issue with a lightness of touch. Though must admit was really looking forward to Neve Campbell landing a good hard whack, for ol' times sake.
READ MORE
This week's guest judge is Kenny Blumenschein, executive creative director at TBWAMedia Arts Lab APAC.
Winner: Amazon Books '
The Reading Feeling Awaits
'. Reading was always an integral part of my life since I was a kid. I love how this spot visualise the imagination we have when we read a good book. It's also beautiful crafted with the different animation style.
READ MORE
This week's guest judge is Linda Carte, creative director at FUSE Create in Canada.
Winner: Mattress Firm '
Don't Sleep on Sleep
'. Like a lot of people at the beginning of the pandemic I downloaded TikTok, was immediately hooked and stayed up nights endlessly scrolling. In the past 2 years we have been thrown into new work situations, working from home in our comfy clothes soon became working longer hours. Somewhere along the way the line was blurred between work, home and sleep. I think the creative here is bang on.
READ MORE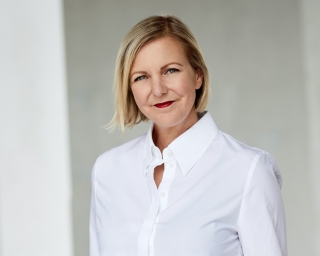 This week's Bestads judge is Kristal Knight, executive creative director at Ogilvy Network, New Zealand.
Winner: TVNZ+ '
Wooing Jeff
'. I love this creative platform. 'It's free, but it could cost you' is a wonderful way to use negativity to sell something positive. It's refreshingly dark, inherently funny and with enough legs to take on 'should have gone to specsavers'. Makes having to watch the ads on TVNZ+ worthwhile.
READ MORE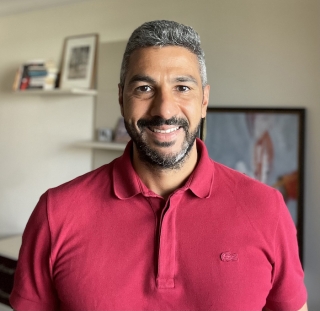 This week's guest judge is Mohamed Bareche, creative director at Publicis Dubai.
Winner: Bodyform / Libresse / Saba '
#Periodsomnia
'. Another masterpiece from AMV BBDO, I love the documentary-style direction coupled to the infrared camera effects, the soundtrack and above all the end line : Periods never sleep, but why shouldn't we? This is what we call a human insight.
READ MORE
This week's guest judge is Alvaro Rodrigues, co-founder and chief executive officer of Made Rio and Made Sao Paulo
Favourite: Guinness '
Lovely Day for a Guinness
'. Just love everything in it. The idea. The craft on the execution. The music. The sense of humor. It's good to make fun of ourselves sometimes, right? Nice way of bringing the brief into a lovely day for advertising.
READ MORE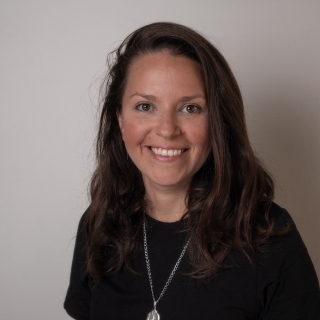 This week's Bestads judge is Raquel Chavez, associate creative director at The Community NY.
Winner: Playstation '
Why be one thing, when you can be anything?
'. You could almost feel the tension and the subtle terror of how nothing is what it seems. Good narrative, beautiful effects, and a good idea developed in a good story, feels like a science fiction, new series spot, right? Then again, nothing is what it seems.
READ MORE
This week's guest judge is Brian Murray, executive creative director at Zulu Alpha Kilo, Toronto.
Winner: Virgin Voyages '
No Kids on the Ocean
'. Virgin Voyages 'No Kids on the Ocean' appeals to me as a parent who is enthusiastically planning my own vacation without my 3 kids. I find myself experiencing burn out from too many ads taking themselves too seriously over the past couple of years, so I am happy to celebrate a fun little ad that I think real people will find really cute and amusing.
READ MORE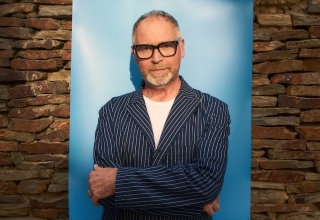 This week's guest judge is Toby Talbot, chief creative officer at Ogilvy Network ANZ.
Okay, so this may have something to do with the fact that my dear old mum has the onset of dementia, but I found myself genuinely moved by the
Alzheimer's Society film
.
READ MORE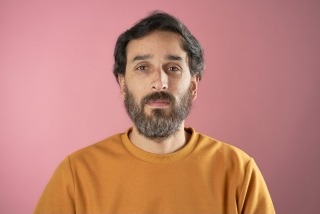 This week's guest judge is Matthieu Elkaim, chief creative officer at Ogilvy, Paris.
Favourite: Inspired by Iceland '
OutHorse Your Email to Iceland's Horses
'. Simple and stupid, just the way I like it.
Thank you Iceland for buying such funny campaigns.
READ MORE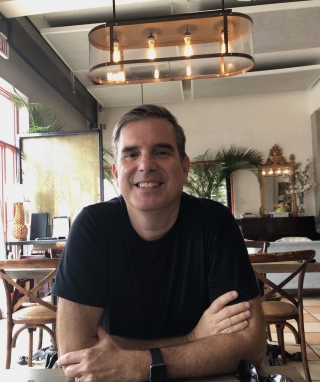 This week's guest judge is Ricky Soler-Armstrong, partner/chief creative officer at OneightyFCB, Puerto Rico.
Winner: McDonald's '
Superhero
'. McDonald's does it again! This is one of those spots that hits it right, and straight to the heart. As a son, a dad and now as a grandfather, I can truly relate to this story. A great emotional connection with the brand. Well done!
READ MORE
This week's guest judge is Jason Schragger, chief creative officer at Saatchi & Saatchi, overseeing offices in Los Angeles and Dallas.
Winner: B&Q '
Flip
'. I am always incredibly inspired when creative groups push each other to bring something different to every aspect of film. When we poetically use all of the tools at our disposal, the advertising industry gets as close to art as it possibly can. In this spot, the music, the technique, the acting, the story, the hero, every bit of it perfectly works together.
READ MORE
This week's guest judge is Lisa Greenberg, co-chief creative officer at Leo Burnett, Toronto.
Winner: The Flemish Centre for Suicide Prevention '
Reading Minds
'.
What I loved about this spot was the rawness coupled with the simplicity.
The solitary nature of peoples thoughts is such a truth.
READ MORE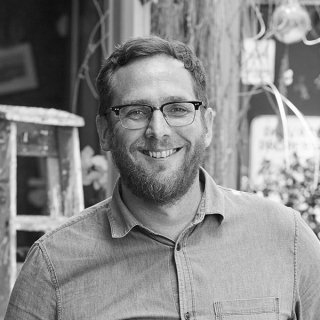 This week's guest judge is Alex Derwin, chief creative officer at BMF, Sydney and novice documentary filmmaker.
Winner: Burger King '
Even More Confusing Times
'. I like the insight here - balancing being a good sustainable citizen of planet earth whilst being an avid consumer really is a mystifying and exhausting task. Chowing down on plant-based chicken nuggets may not be the most obvious and direct way of saving humanity from the apocalypse - but if it's quick, and it's easy, and it comes with a good dipping sauce, I'd happily give it a red-hot go.
READ MORE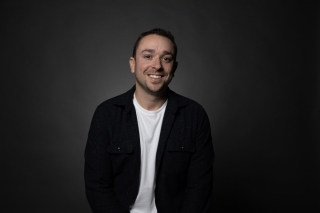 This week's guest judge is Frank Cartagena, chief creative officer at the community, New York.
Winner: Ladder '
Crocodile
'. "Life insurance so good, they're gonna want you dead" is an impossible tagline to get approved by an insurance company. This is a campaign with limitless executions and I hope they keep pushing. Separately, I enjoyed the humor in the film category overall.
READ MORE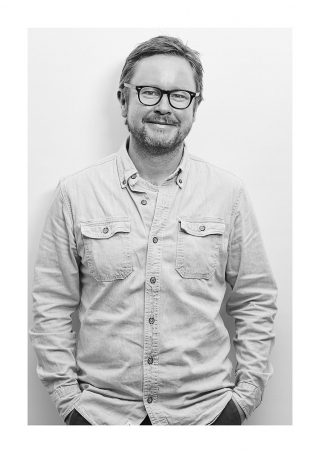 This week's guest judge is Mark Forgan, creative director at L'Associe in Paris.
It does start to feel like we should almost be back living in hippie communes to get our consumption levels back on track but it seems we can still live in our modern ways thanks to
Greenweez
. Nice casting, dialogue and direction backed up by some Creedence - cool spot and first place.
READ MORE
This week's guest judge is Bill Yom, chief creative officer and managing partner, Jung von Matt HANGANG, Seoul.
Winner: Touch by Mastercard '
Spotlight
'. I feel literally touched when I first saw this commercial. The product benefit harmonised perfectly with the simply idea of the film, which is also well executed.
READ MORE
This week's guest judge is John Koay, regional executive creative director at Edelman, working across Hong Kong, Taiwan and Thailand.
I was looking for something that would capture my attention beyond 10 seconds. The winner is Zijkant - Equal Pay Day '
The Umbilical Cord
'. It sends a powerful message in a really fresh and strange way, I can't imagine how they sold this into the client.
READ MORE
This week's guest judge is Jim Ingram, national chief creative tinker and co-founder of Thinkerbell, Australia.
Best: CoorDown '
Just The Two Of Us
'. This spot got me in a very unexpected way. Mostly because I was watching it thinking it must be for a credit card company with detached fees, or an insurance firm that promises to be with you all the way. So when I realised it was for an organisation that celebrates and educates on sex and sexual relationships for people with Down syndrome, well, I liked it.
READ MORE
The POWERADE brand is celebrating the power of the pause-prioritising wellbeing over winning-with a new global communications platform launching this week. A TV commercial featuring USA Olympic gymnast Simone Biles and other accomplished athletes and coaches spanning a variety of sports kicks off the campaign on March 13th during the NCAA March Madness Selection Sunday telecast. 'Pause is Power' challenges the 'win at all costs' mentality associated with modern sports culture by portraying the pause-a moment of laughter, reflection, community and recovery-as an act of humanity with regenerative benefits. The campaign's hero film, created in partnership with Publicis Groupe, also stars Premier League coach Antonio Conte, Great Britain Olympic diver Tom Daley, and former NBA stars Chris Webber and Jason Williams.
VIEW THE SPOT
This week's guest judge is Mario Lagos, creative vice president and chief creative officer at Sancho BBDO, Columbia.
Winner: Cheetos '
Hands-Free
'. The greatest inventions, hands-free, that have taken place throughout history thanks to Cheetos. Simple, fun, and keeps building based on the product's insight. They can turn a negative insight into something positive and fun. A great idea and an impeccable film production.
READ MORE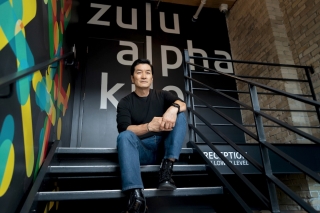 This week's guest judge is Wain Choi, executive creative director, Zulu Alpha Kilo, Toronto.
My favourite was Saxx Underwear '
Peaches
'. I loved how it delivered the consumer's benefits in a clear way with a bit of humour. Simple and to the point.
READ MORE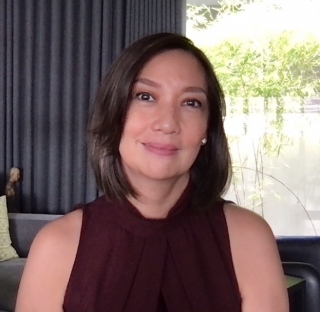 This week's Bestads judge is Merlee Cruz Jayme, chief creative officer of Dentsu International APAC and "Chairmom" of Dentsu Jayme Syfu in the Philippines.
Winner: Waka Kotahi NZ Transport Authority '
Toll Booth
'. I may be watching a lot of thrillers and mysteries; that's why I loved how this film drew me in. This isn't your linear narrative. It kept me curious about the plot and awed by the beautiful shots.
READ MORE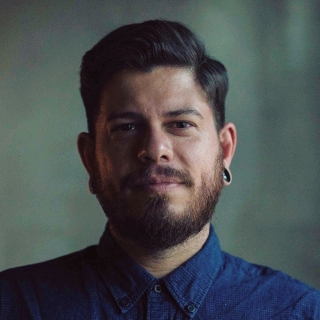 This week's guest judge is Pedro Americo, creative director at R/GA Berlin.
Winner: FTX '
Don't miss out
'. An irreverent spot in the fierce Super Bowl ad space competition. This year there's been quite a lot Crypto currency ads, and this one was one of the best.
READ MORE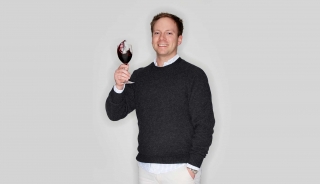 This week's guest judge is Axel Tagg, an art director at Forsman & Bodenfors Gothenburg, Sweden.
Winner: Amazon Alexa '
Mind Reader
'. In a time where people constantly debate over how much information our smart devices store about us, this one takes it to the extreme with a nice humorous twist to it.
READ MORE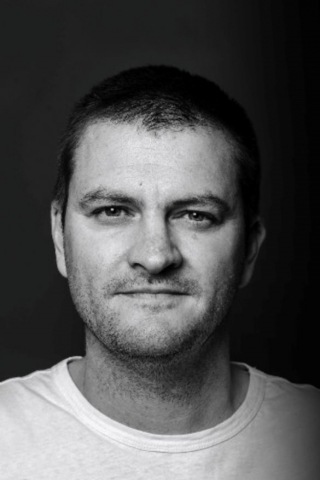 This week's guest judge is Brad Reilly, executive creative director for McCann Enterprise, based in London.
Winner: L'Oreal '
Lessons of Worth with Viola Davis
'. I really like ads, but I like them even more when they're not like ads. And this fits the bill. The message is one we've heard before (because it's important), but the delivery of that message has been trimmed of any ad fat and what's left is something that is lean, powerful and honest.
READ MORE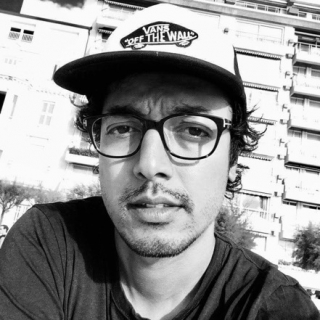 This week's guest judge is Justin Joshua, global creative lead and creative specialist at The LEGO Agency in Denmark.
Lots of elaborate production value in the film category this week, with long format as king.
Winner: iPhone 13 Pro '
The Comeback
'. TBWAMedia Arts Lab, Shanghai wins by a landslide with a cinematic product demo. Continuing the 'shot with an iPhone' thinking with a charming story that you cant stop watching until the very end.
READ MORE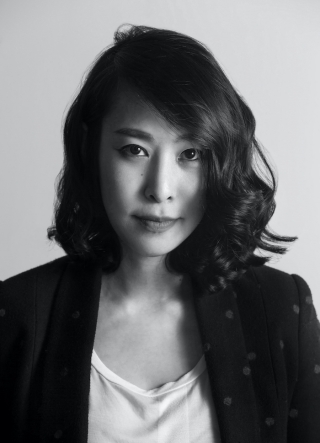 This week's guest judge is Damisa Ongsiriwattana, co-founder and executive creative director at SOUR Bangkok, Thailand.
Favourite: TAKT '
Thank You
'. The idea is clever and humble. I like the way of storytelling about sustainability in a humorous way and the situations in the film are hilariously insightful. This can definitely connect to the new generation target.
READ MORE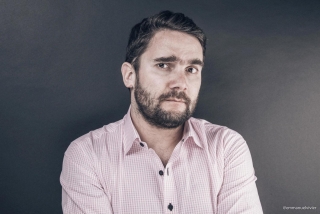 This week's guest judge is Stephan Schwarz, creative director at BETC, Paris.
Winner: Arsenal FC / Don't Stab Your Future '
No More Red
'. It's hard not to choose this campaign and not to feel jealous about it, in the best possible way. The insight is deeply rooted in North London, home of the club, and it's so much more than a TV campaign. The influencers used are legitimate fans that bring gravitas rather than glamour. Beautifully shot and extremely moving, 'don't stab your future' resonates deeply and most importantly, truthfully.
READ MORE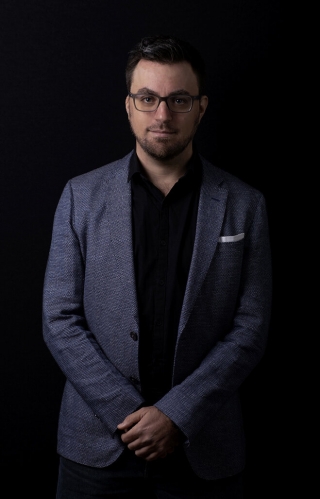 This week's guest judge is Luis Paolo Gatti, creative director at Jung Von Matt, Germany.
Favourite: iPhone 13 Pro '
Detectives
'. This film promote the feature in such a simple way and at the same time breaks the audience's expectations. I liked the performances and the timing of the twist. So much fun!
READ MORE
It's one of the most highly anticipated second series of this year, and finally on 17th December the wait was over for The Witcher fans around the world. For the launch promotion of the popular series, Netflix partnered with independent agency network by The Network in a global collaboration of talent and ideas for a multi-channel, global roll out. Striking visuals of one of the gruesome monsters, The Myriapod, will be seen terrorizing 3D Digital Out of Home boards across major footfall areas in markets such as Italy, Thailand, NYC, Denmark and The Netherlands. Agency: by The Network
VIEW GLOBAL OUTDOOR
VIEW THAILAND OUTDOOR
VIEW NEW YORK CITY OUTDOOR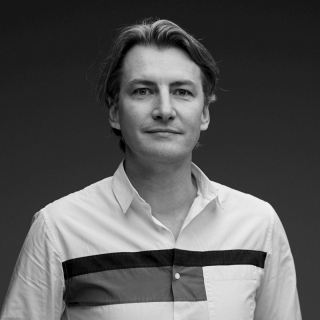 This week's guest judge is Derek Green, executive creative director, R/GA New York.
Winner: Airbnb '
Strangers
'. An Airbnb brief asking people to 'try hosting' could have been so boring and straight but this film is anything but. It's based on a lovely insight, beautifully shot and the music/lyrics perfectly compliment the visuals. I so want to stay with those awesome strangers.
READ MORE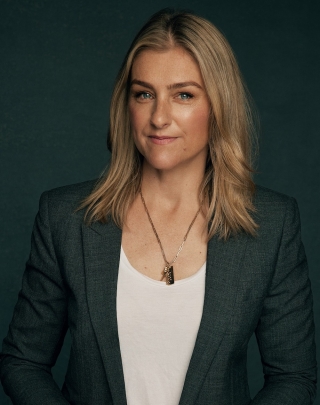 This week's guest judge is Tara Ford, chief creative officer of The Monkeys, Sydney.
Winner: PSA '
Twas the Call Before Christmas
'. Don't mind a little absurdity, and in this case, you get the message loud and clear. A serious issue done in an entertaining way. And a timely reminder. So timely I had better stop writing this and tuck my kids into bed...
READ MORE
« First « Previous
Next »
Last »
1 of 18
Gold
sponsors
Silver
sponsors
Search
blog
Members
Past guest
reviewers
Latest
news
Blog
categories
Blog
archives
RSS
feed

Visit Campaign Brief for Australian creative
advertising news