Western Power is responsible for maintaining and repairing the electrical power grid in Western Australia. But it's impossible for them to know when an electrical emergency will occur, or to be there the instant it happens. That is until they started hiring staff with special powers. Agency: J Walter Thompson, Perth
PLAY THE SPECIAL SENSE SPOT
PLAY THE ANIMAL MAGIC SPOT
PLAY THE SUPER VISION SPOT
DDB, Sydney, have created this spot for Wespac
VIEW THE SPOT
DDB, Sydney have created this concept for Virgin Australia
VIEW THE CONCEPT
NIVEA's agency partners have united to create a new brand campaign for NIVEA's key charity, SISTER2sister, which helps at-risk teenage girls, termed 'Little Sisters', by pairing them with Big Sisters in a mentoring program across 12 months. NIVEA has been a major sponsor and active partner and supporter of SISTER2sister for over 10 years. In order to further drive awareness of the valuable work of SISTER2sister a fully integrated campaign has been created and launched. This campaign has been developed on a pro bono basis with the collective co-operation of NIVEA's agency partners including Richards Rose, OMD, FORWARD Agency & VMLY&R.
VIEW THE POSITIVE SPOT
VIEW THE KID SPOT
VIEW THE SISTER SPOT
VIEW THE GREEN SPOT
HBF, Western Australia's largest health insurer and Australia's second largest not-for-profit health fund, have launched a new brand platform, "Get Well" to reaffirm that helping its members through life's big health moments is its reason for being. "Get Well," developed in partnership with Cummins&Partners, is an external expression of HBF's core promise, to deliver for its members in the moments that matter.
VIEW THE AD
Australia is famous for its summers; long, hot days spent enjoying the sun and the sea. Aussies can't help loving it just as much as they love shortening words, and tucking into Macca's. We needed to connect the nation's favourite season with its favourite place to eat. Agency: DDB, Sydney
VIEW CONES OUTDOOR
VIEW BUCKETS OUTDOOR
VIEW FINS OUTDOOR
VIEW THONGS OUTDOOR
VIEW MASK OUTDOOR
VIEW SURF BOARDS OUTDOOR
Introducing the all new Cerato GT in a bold and playful way, Kia Motors Australia has unleashed 'Get Mean', a fully integrated campaign to promote the sporty prowess of its new turbo-charged Cerato GT. Launching at this year's Australian Open, the campaign leverages Kia's lead sponsorship of one of the country's most anticipated sporting events. Created by Innocean Australia, the national campaign aims to present a more provocative side to the Kia brand and moves away from Kia's more traditional tone of voice...
VIEW THE CONCEPT
For their summer campaign, Australian Lamb joined Australia and New Zealand together to create New Australia-Land. And once you've got a new nation, you need a national anthem. To make this happen, we enlisted the help of a choir made up of Australians and New Zealanders to create an anthem that celebrates our friendly rivalry, filled with coming together, a cheeky dig at the alternate verses of regular anthems and of course, Lamb. Agency: The Monkeys
PLAY THE SPOT
Petbarn 30 Second Radio for new store opening.
Agency: True Sydney
PLAY THE FISH SPOT
PLAY THE COLLECT SPOT
HBF, Western Australia's largest health insurer and Australia's second largest not-for-profit health fund, have launched a new brand platform, "Get Well" to reaffirm that helping its members through life's big health moments is its reason for being. "Get Well," developed in partnership with Cummins&Partners, is an external expression of HBF's core promise, to deliver for its members in the moments that matter.
VIEW THE SPOT
At a time when Australians are feeling uncertain and disillusioned about health insurance, Australian not-for-profit health fund, HCF, is reminding its members in a new campaign via Integer, that after more than 85 years of service, it is still considered Australia's most trusted health insurer.
PLAY THE SPOT
She has shavers for hands, you have hair. Together you can shave the world from blood cancer. Agency: Abnorml
VIEW THE SHAVERHANDS SPOT
VIEW THE HALL OF SHAVE SPOT
VIEW THE LAWNMOWER SPOT
VIEW THE PUPPY SPOT
In this next instalment of the 'Tonight, I'll be eating' Uber Eats campaign, we see a series of tennis stars and officials appear to interrupt the Channel 9 Australian Open broadcast. The campaign, created by Special Group Australia, was designed so that the player executions could be inserted into their live broadcast, for maximum disruption.
VIEW THE DUMPLINGS SPOT
VIEW THE BENCH SPOT
VIEW THE PHYSIO SPOT
VIEW THE RETURN SPOT
VIEW THE SERVE SPOT
VIEW THE CAMERAMAN SPOT
VIEW THE UMPIRE SPOT
Uncle Tobys aims to rekindle the sense of possibility that comes from growing up in the land down under in a new campaign 'Great Grows Here' via Ogilvy Sydney. As the brand that's been growing greatness by the banks of the Murray River for over 125 years, there's no one better to tell the stories of a new kind of great growing around the country - one that takes a step beyond Australia's traditional perception of greatness - gold medals.The first work for the campaign will be for muesli bars over the back to school period, focusing on three great Australians.
VIEW THE SAMANTHA SPOT
VIEW THE PETER SPOT
VIEW THE SABRINA SPOT
The long awaited summer campaign for Australian Lamb has launched via The Monkeys - calling for Australia and New Zealand to come together over a lamb meal.
VIEW THE SPOT
With the humble egg knocking kylie Jenner off her perch as the most liked image on instagram, we scrambled to crack a post of our own to capitalise on this global phenomenon.
The resulting ad for Golden Eggs ran as a sponsored post from their instagram and facebook pages.
Agency: Bread Box marketing & AT Creative
VIEW THE CONCEPT
Watch brand Seiko and media agency Initiative developed a virtual-reality activation in the lead up to the Australian Tennis Open featuring world tennis No. 1 men's player Novak Djokovic. Seiko and Initiative built the virtual-reality experience to allow people a chance to return serve from Djokovic, who is also a global brand ambassador for Seiko. The person to return the most number of serves to a pre-set target was rewarded with a unique Novak Djokovic special edition watch and a $1,000 cash prize.
VIEW OUTDOOR
Magnum Opus Partners, created a life size "Word Finder" puzzle containing the word 'Breast Cancer' for women to examine and find the words, and positioned it prominently so women attending the meeting couldn't miss it, with the message 'Breast Cancer can be hard to find. Get checked regularly.'
VIEW OUTDOOR
Summer in Sydney sees daily temperatures rise in excess of 40˚C. To ensure this is not an entirely bad thing, Sydney Beer Co. has created the 'Summer Price Index' - a temperature pricing initiative... in short, temperature goes up, beer price comes down. Agency: BD Network
VIEW THE CONCEPT
A high-energy chase, peppered with comedic twists and turns, puts the tough credentials of the new Mercedes-Benz X-Class V6 on display in a spot hitting cinema and TV screens today. The spot was filmed in the photogenic surrounds of Canberra and Goulburn by The Royals in partnership with The Sweetshop, and follows the escapade of a driver being chased by a horde of overzealous paparazzi. Every time the chasing crew up the ante – from scooters to motorbikes to choppers (and some not-so-reliable canoes) – the X-Class outdoes them, and the terrain, with toughness and ease. Showing that whatever gets thrown at it, the X-Class V6 just says: "Let them eat dust."
VIEW THE SPOT
Challenging the notion that beer is the only acceptable drink to have in summer, Canadian Club & Dry has released 'Who Made Beer the Boss of Summer?', an integrated campaign that aims to liberate Aussies by offering them a refreshing alternative to beer. Created by The Monkeys, part of Accenture Interactive, the campaign builds on the success of the first instalment of 'The Big Question,' which delivered Canadian Club's best year on record; elevating Canadian Club as the largest contributor to 2018 spirit category growth*.
VIEW THE SPOT
APT has launched a major brand evolution, 'Live Fully', targeting younger baby boomers wanting to experience the best in luxury travel, with an integrated campaign by creative agency Town Square. Coinciding with APT's telecast sponsorship of the Australian Open on the Nine Network, the brand repositioning is the result of extensive research carried out by the full service independent agency in partnership with APT. The campaign targets the younger, 55 plus demographic, who may have heard of group travel but think it's for people much older than them.
VIEW THE LIVE FULLY SPOT
VIEW THE GROUP SPOT
VIEW THE RIVER SPOT
VIEW THE SHIP SPOT
'Change The Future' is a thought provoking campaign created by Lida Australia (M&C Saatchi Group) that imagines the bleak and inhospitable future we will face, if we don't act on climate change now.
Climate change debate has become entrenched around the presentation and denial of facts. This campaign uses illustration and the language of art, not science, to speak to people's imagination, avoiding the pitfalls of the current debate. 350.org is committed to reducing CO2 levels globally. To preserve a liveable planet, scientists say we must reduce the CO2 in the atmosphere from its current level of 400 parts per million to below 350 ppm.
VIEW THE WATER AD
VIEW THE SAND AD
VIEW THE FIRE AD
Innovative energy company AGL employs out-of-home marketing agency TMS Outdoor to pedal people from Melbourne's Federation Square to the Australian Open festival entrance throughout the grand slam. The brand activation will use 21st century bikes to ferry commuters from the CBD to the AO this year, showing visitors from around the world Melbourne's affection for pedal power.
VIEW MELBOURNE OUTDOOR
VIEW GET A LIFT OUTDOOR
Cheil, Australia have created this ad for Samsung
VIEW OUTDOOR
Night Racing at The Valley competes with every other form of entertainment going, including just staying home and watching Netflix. So we created a fun radio spot to absolutely seize the attention of young male and female "entertainment fans" and motivate them to choose to go to the racing instead of visiting a pub or other sporting events, or just doing nothing. Agency: Magnum Opus Partners
PLAY THE SPOT
The feeling that customers experience when viewing the 'Buy 3 tyres, get 1 free' deal inspired us to create this graphic interpretation of a 'WOW' face using the 4 tyres included in the promotion.
Agency: Clemenger BBDO, Sydney
VIEW THE AD
This intense action-packed TVC developed in-house by the NSW Rural Fire Service and directed by Samuel Rodwell, presents what the Canobolas Zone of the state represents 'Preventing Emergencies Becoming Disasters' during their most successful firefighting operation to date atop of Mount Canobolas.
VIEW THE SPOT
To launch Heroes & Villain's new Christmas gingerbread beer AT Creative created this print & social media ad featuring a hero dad and his villainous alter ego. Not very John Lewis, but wickedly good, like the beer.
VIEW THE AD
A timely message to encourage people to help save lives this Christmas and to adopt a rescue dog rather than buying one. Agency: DDB Remedy
VIEW OUTDOOR
Same sex marriage being legalised was a historical landmark for Australia, but the ongoing marriage equality debate left much of the public divided. Leveraging Bankwest's brand platform of Bank Less and their major sponsorship of Pridefest in Perth WA, we created an emotional activation which broke barriers normally holding thousands of spectators back at the parade. The Equality Bridge encouraged strangers to cross from opposite sides of the road, then meet in the middle. As the cameras rolled and media paid attention, the message of 'Less Divide' was then spread to the wider Australian public.
VIEW OUTDOOR
Black Sheep Advertising explore the meaning of family in their latest spot for San Remo. San Remo has a long history of brand positioning around family. And although the notion of what constitutes a family is now less predictable; when they work, nothing can match the social and emotional, restorative power of a family. So, while there are increasing pressures on time, our health, our financial position and our relationships, finding time to be with family is more important than ever. There is an honest truth to the power of family, that spans generations, geography and language.
VIEW THE SPOT
With BottleSales, the 99 Bottles of Beer on the Wall never have to run out. Agency: NOVA 93.7
PLAY THE SPOT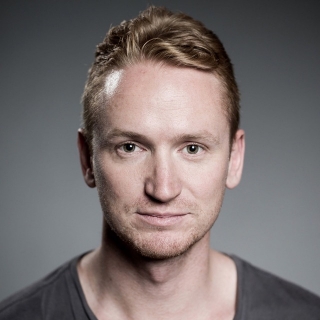 This week's guest judge is Ant White, chief creative officer at CHE Proximity in Australia.
It's the end of the year, and thankfully the end of big elaborate, expensive Christmas ads, with no substance.
BEST TV
Winner: Sandy Hook:
Point of View
, was definitely not another Christmas ad. Today, when the films we make compete with everything else we're watching - every Netflix series, every Instagram story, we need to make films that are relevant, well told and captivating. Sandy Hook ticked those boxes. Great technique, great craft, extremely relevant, and a solid insight. Nothing else in this category stood out for the right reasons.
READ MORE
ourism Fiji has announced a revitalized global brand campaign ready to roll-out in 2019. Created by Saatchi & Saatchi New Zealand and Goodoil Films, the refined campaign builds upon the destination's current brand messaging; 'Where Happiness Finds You', while showcasing the breadth of experiences available to visitors.
VIEW THE SPOT
HOYTS has launched its HOYTS Recliners campaign by BWM Dentsu Sydney, making extra comfy recliner seats the new norm for Aussie cinematic viewing experiences.
VIEW THE SPOT
Magnum Opus Partners have created this ad for Avalon
VIEW OUTDOOR
As Australia's largest radio network, Southern Cross Austereo makes businesses famous everywhere!
Agency: The Studio at SCA
PLAY THE SPOT
The Triple M Network is home to Rock and irreverant comedy.
Slayer, however, isn't on their playlist.
So when it's time to advertise Slayer's final Australian tour on Triple M, we wanted to make sure listeners could believe their ears. Agency: The Studio at SCA
PLAY THE SPOT
Mixing a little bit of love with humour, Subway is inviting its customers to fall in love with lunch again, via a new tongue-in-cheek campaign created by J. Walter Thompson Sydney. Believing its customers were becoming complacent about their lunch choices, Subway set out to showcase all its fresh new flavours, new sauces and seasonings, exciting new tasty combinations and new and improved core ingredients via the new campaign in a light-hearted and engaging way.
VIEW THE PROPOSAL SPOT
VIEW THE BREAK-UP SPOT
VIEW THE TINDER SPOT
« First « Previous
Next »
Last »
1 of 126
Gold
sponsors
Silver
sponsors
Search
blog
Members
Past guest
reviewers
Latest
news
Blog
categories
Blog
archives
RSS
feed

Visit Campaign Brief for Australian creative
advertising news