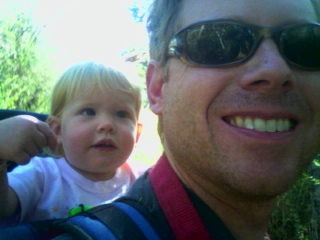 This week's guest judge is Bob Winter, executive creative director at Leo Burnett/Chicago. In his first year at Burnett, he and partner Reed Collins won Cannes lions for work on Altoids. Before coming to Burnett, Bob spent three years at Goodby, Silverstein and Partners in San Francisco. He spent his formative years in advertising with DDB, where he created the Budweiser "Real Men of Genius" campaign and won Gold Lions in both the television and radio categories. Over the course of his career, he has also won at D&AD, the One Show, Clios and Communications Arts.
BEST TV
I don't know, I wanted to love something here, I really did, but we turned out to be just great friends. Maybe I wasn't drunk enough. The
Audi
ad I found to be quite beautiful. I couldn't wait for the car to get built so I could see it in all its glory. The music was a great and unexpected choice. And the tag line: 'the slowest car we've ever built' is, I think, a great twist once I figured out that it's because it takes so long to build (unlike the car, I'm slow). But a long road to get there and I wonder if there couldn't have been a more surprising route. I also enjoyed the spectacle of the
Lexus
pop up storybook spot. I want that book for my kids. And I really do think it is a nice technique and fresh for the category. But I think maybe they made a cool book but forgot about the story a little. Right?
BEST PRINT
God, I feel like such a tool. You're all going to hate me. I swear I am trying. But I am not totally feeling it here. Maybe I'm on my advertising period. The
Lowenbrau
ad was nice in its simplicity and restraint. And pretty surprising for a beer ad. And the
Negroni
ad, well, it's a landscape made of meat. That right there is pretty great. You wake up and the sky is made of bacon and, hell, that's going to be a good day. But aside from being technically marvelous, I wish there was a bigger thought to connect it to. Am I wrong? Write me, fill me in guys.
BEST OUTDOOR
OK, we're in business. I'm not a total a-hole. The
Slow Down
billboards are really great. Surprising and fresh and sure they might make you crash looking at them while you're driving but dang if that isn't a nice powerful thought. Well done. Yeah for advertising. And then I thought the
Salvation Army
human billboard would be really, really tough to ignore and hard to forget, which is exactly the point I think. And the
WWF
ad even though my partner Reed (Collins) says is a bad comping job is a very nice, simple powerful way to make a point.