A young man about to win big on a game show phones his friend for advice on the answer. Unfortunately his friend has a blocked nose, causing the man to improvise, and with mixed results in this spot from Hello World, Johannesburg.
VIEW THE SPOT
FedEx has launched the next evolution of its global advertising effort, "FedEx Delivers to a Changing World." The heart of the campaign is a digital web experience that puts global business trends and insights at visitors' fingertips. At http:// experience.fedex.com visitors interact through a dynamic world map with data and content provided by The Economist Intelligence Unit on eight global trends, including air travel, people in cities, entrepreneurs and success, paper trail, business growth, education, money and happiness, and research and development. Visitors also have the opportunity to analyze the data, share information or participate in online polls.
VIEW THE IDEA
Three Drunk Monkeys, Sydney and Parmalat have created a new campaign for Oak, one of Australia's most authentic and iconic flavoured milk brands. The campaign sets up Oak as the perfect solution to "hungrythirsty", the state of weak indecision when you're a little bit hungry and a little bit thirsty but can't decide what to do about it. Oak is the only flavoured milk that can hit the "hungrythirsty" spot because it hasn't been watered down or compromised to fit in with trends, fads or societal pressure.
VIEW THE SPOT
VIEW THE DON'T BE FRIGHTENED PRINT AD
VIEW THE BACKYARD PRINT AD
VIEW THE NEXT OF KIN PRINT AD
Bicoastal Nonfiction Unlimited director Peyton Wilson celebrates a diverse selection of women living their childhood dreams in the inspirational new :60 "When I Grow Up" (Director's Cut) developed for Mattel's Barbie brand out of Firedrill Productions, El Segundo, CA.
VIEW THE SPOT
Recently the brand SEAT in Tunisia opened a showroom. For the occasion, Karoui & Karoui World Tunis created two print ads.
VIEW THE AD
The new KIA Sportage urban crossover campaign from David & Goliath London encourages its owners to be 'a bit more adventurous'.
VIEW HOT TUB OUTDOOR
VIEW 1/4 PIPE OUTDOOR
VIEW UNICYCLE OUTDOOR
Which, the consumer magazine is promoted in these two commercials by MCBD London
VIEW THE WASHING MACHINE SPOT
VIEW THE CAMERA SPOT
It's sad to lose a loved one as this VW India spot illustrates.
VIEW THE SPOT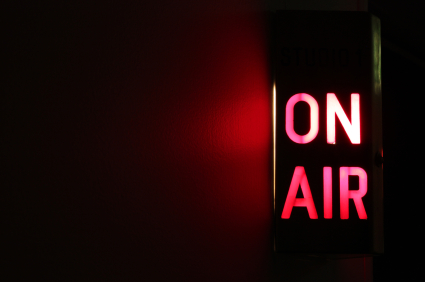 Colour is the theme of these radio spots for Medal Paints from Lowe Bull Johannesburg
PLAY THE PINK SPOT
PLAY THE GREEN SPOT
PLAY THE YELLOW SPOT
Here's a novel approach for selling books from BBDO Bangkok. Short stories delivered from a dispenser or from a mobile phone.
VIEW OUTDOOR
Clemenger BBDO, Melbourne built Australia's biggest game outside Australia's biggest game.Constructed in front of the famous MCG stadium, Magnatron was a ten-story high 42-ton version of a 'skill tester'arcade game. With a 30 metre high crane and a giant electromagnet. Over a $100,000 in prizes were contained within a 20 metre prize box in 14 custom built prize cages.Winners were elevated 8 metres into the air in a scissor lift, where using controls identical to what you'd find on a regular skill tester, they controlled the movement of the crane and triggered the decent of the magnet. 100,016 people who attended the Grand Final saw the spectacle of a 1.5 ton Toyota Hilux being lifted twenty-eight metres into the air. Not to mention the 3.4 million who saw it on live television.
VIEW OUTDOOR
Nick Worthington, ECD of Colenso BBDO, Auckland understands that Tip Top ice cream is the very essence of a great Kiwi summers past, present and future. So laying the creative challenge to direct eight spots for the iconic brand at the feet of The Sweet Shop directors Mark & Louis was a great honour for this up and coming team.
VIEW THE SPOT
M&C Saatchi's latest piece of activity for the charity Beatbullying is a shocking viral which puts the viewer in the shoes of a happy slap victim. The harrowing footage uses 3D face mapping technology to show yourself being chased, harassed and beaten up by bullies. The aim of the campaign is to recruit 18-25yr olds to become senior CyberMentors to work with the charity in peer to peer counselling.M&C Saatchi recently won Best Charity Communications Campaign at the Third Sector Awards for 'You can speak out now' which ran in March 2010 to launch the CyberMentors service.
VIEW INTERACTIVE DETAILS
Nothing like a game of pool to bring on the fun. A Budweiser spot by DDB London via director Chris Palmer.
VIEW THE SPOT
Building Better Lives is a charity that works to get young people with disabilities out of nursing homes and into more suitable accommodation. These are people in their 20s and 30s who have had strokes, acquired brain damage or illnesses such as multiple sclerosis. Often they are put into old folks homes because there is nowhere else.
Grey Melbourne has produced a cinema spot to raise awareness of the issue and of Building Better Lives. It was created on a Mac by young film-maker Josh Dawson entirely free of charge. The music was provided free by Melbourne band Planet Love Sound. And Ron Philips at Mitchells managed to get free cinema placement from some extremely generous media owners.
VIEW THE SPOT
Stacy Wall from Imperial Woodpecker directs this Nike spot for W+K Portland featuring a circumspect LeBron James.
VIEW THE SPOT
AGL has launched a new brand campaign via GPY&R Melbourne highlighting its energy efficiency credentials by producing an energy efficient TVC. A range of technologies, from low energy LED and CFL lighting to solar and biodiesel generators was used in the production of the TVC. The commercial was shot on location in a solar energy home and used natural light where possible.
VIEW THE SPOT
With an estimated 15 million dodgy undies in circulation throughout Australia, The Campaign Palace Sydney this week launches the Bonds Dodgy Undies Amnesty, an initiative to encourage guys, and of course their partners, to ditch their old underwear.
Bonds long-time brand ambassador, Pat Rafter, fronts a series of humorous executions to persuade guys to swap their swiss cheese, peek-a-boo and sadsack jocks for Bonds new comfy Guyfront trunks.
VIEW THE SPOT
Web films for Nordstrom's 'Career Mode' campaign created by the Nordstrom in house team.
VIEW THE ALISON SPOT
VIEW THE DAVE SPOT
VIEW THE MELISSA SPOT
VIEW THE BRYAN SPOT
When boutique creative agency Red Urban partnered with production company 1stAveMachine and its Director Vinicius Costa, the team was able to turn what was originally a traditional broadcast campaign into a pioneering stereoscopic 3D production.
VIEW THE SPOT
"Oil & Water Do Not Mix" is a limited edition of 200 posters, screen printed with oil from the BP disaster collected from the beaches of Grand Isle in Louisiana. "Oil & Water Do Not Mix" is an initiative of Happiness Brussels who commissioned renowned British graphic artist Anthony Burrill to design the posters.The posters are being sold online at www.gulfofmexico2010.com all profits will go to the Coalition to Restore Coastal Louisiana to help fund their Oil Spill Recovery program. CRCL is a non-profit organisation dedicated to restoring the Gulf of Mexico's coastal wetlands.
VIEW INTERACTIVE DETAILS
The organisers of the 58th Cannes Lions International Advertising Festival have launched the Cannes Creative Effectiveness Lions in 2011. Creative Effectiveness Lions will honour creativity which has shown a measurable and proven impact on a client's business - creativity that effects consumer behaviour, brand equity, sales, and where identifiable, profit.
READ MORE
This ad from The Union Edinburgh was to promote the twenty-fifth anniversary of the Scottish detective show Taggart which is set in Glasgow. The classic line over the years from the show which has become common parlance is "there's been a murder". The idea was to wrap the whole of Glasgow in crime scene tape.
VIEW THE SPOT
A series of interviews for Guide Dogs NSW / ACT, orchestrated by Sydney advertising agency Three Drunk Monkeys, challenges people to see the charity from a new perspective.
VIEW THE SPOT
This ad from Blaze Advertising Sydney plays on the thought that there's no risk when you buy a property with Cohen Handler.
VIEW THE AD
You'll always stand out in the Rukus by Toyota. Created by Oddfellows, Sydney.
VIEW THE LAUNCH AD
VIEW THE PERFORMANCE AD
VIEW THE VERSATILTY AD
Canada's largest sponsored 3d mapping wall projection. To avoid noise pollution people could dial in on their cell phones and listen to the soundtrack in this Grey Toronto created installation
VIEW OUTDOOR
Efix, the mainstream fuel from Rompetrol, leaves your car's fuel injectors so clean that you can sing with them. As a group of indolent Romanian car mechanics will prove in this site created by Odyssey Bucharest .
VIEW INTERACTIVE DETAILS
Test drive the sportiest Skoda model. At home, in an augmented reality game. Site from Leagas Delaney Hamburg
VIEW INTERACTIVE DETAILS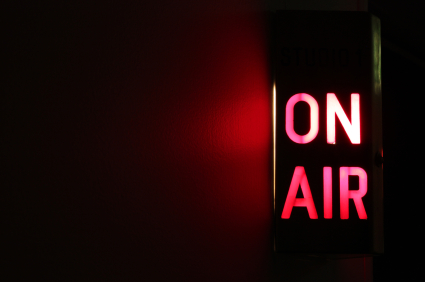 Every cat adopted is one less cat on the street and the first to be happy about this are the birds, so they sing happily in this BBDO Italia radio spot .
PLAY THE SPOT
The spot designed by Ogilvy, Toronto promotes Cervarix—the vaccine designed to protect women against cervical cancer and other HPV-related diseases.
VIEW THE SPOT
The challenge over sovereign turf starts again today with the launch of brand new adidas game, celebrating the UEFA Champion's League. DANGER MAKES LEGEND is a map based game, played online through social networks, that puts your 'fast' skills to the test. Players have the choice of twelve European Champion's League cities, including London, Madrid, Milan and Barcelona to start building their legend in this 180 Amsterdam creation.
VIEW THE SPOT
VIEW INTERACTIVE DETAILS
VIEW INTERACTIVE DETAILS
In an extension of the previous 'My Dad Owns a Brewery' Tropfest 2010 entry and viral video, Brain Surgery, Sydney has capitalised on the birth of Schwartz Brewery owner Dr Jerry Schwartz's son Dane, in a series of tongue in cheek coasters. Ironically, Dane is the nephew of Richard Feyn (Uncle Dick) and the coasters cleverly promote the re-launch of his once widely distributed 'Sydney Cider' brand.
VIEW THE BARMAID COASTER
VIEW THE BED COASTER
VIEW THE OSH KOSH COASTER
Ogilvy & Mather Shanghai's courageous 'Love' campaign promotes 361 sportswear in conjunction with the Guang Zhou 2010 Asian Games in China. For director Ben Quinn it was love at first sight of these scripts, "The idea of equating feelings associated with sport with those of love is really different and exciting but it did strike me that whilst love is beautiful, it also hurts like hell. So to viscerally connect with the audience, we'd have to explore the full gamut of feelings." His vision to push their ideas further was brave but even early on, it was clear to O&M that the payoff would be totally arresting.
VIEW THE SPOT
Check out Vincent's alien adventures with Xarb, his new found extraterrestrial buddy.It's the new online Bloggie campaign from Sony Australia created by EURO RSCG Sydney and it's out of this world.Shoot, connect and share with Bloggie.
VIEW THE SPOT
Draft FCB New Delhi has released a new campaign for Tata Docomo.
VIEW THE KNITTING SPOT
VIEW THE MUSCLE SPOT
In a new brand TVC for Telecom NZ, Sunrise:Sunset, Saatchi & Saatchi New Zealand demonstrates what two nine year-old boys can do with the benefit of modern telecommunications, a healthy dose of enthusiasm and vivid imaginations. Fascinated by the fact it can be dawn on one side of the world and dusk on the other, the boys wonder whether it's possible to view the sun at the same time from opposite sides of the world. The two boys set out to prove this can be done when one of them heads to London.
VIEW THE SPOT
This week's guest judges are Scott Harris and Damien Eley, who left Mother London in December after helping it win Campaign agency of the decade. They've now started their own agency called Mistress based out of Venice Beach, Los Angeles.
This was a toss-up between
Bundy
and
Ubisoft
. The Bundy ad would've been a tough nut to crack, but they have managed to turn some facts about the product into a campaign that could not only run for a long time but be funny for a long time. Ubisoft had the luxury of time on their side and used this to cover observations about gamers and wrapped these around truths of the game itself. We're going with Ubisoft...
READ MORE
Publicis Mojo Sydney & Auckland has created a spot about man's quest to shake off the daily shackles and get home for a few cold ones with the boys.
VIEW THE SPOT
The Brand Agency, Perth showcases the quality and roles of the people that serve with St John Ambulance in WA.
VIEW THE VIDEO
« First « Previous
Next »
Last »
1 of 6
Gold
sponsors
Silver
sponsors
Search
blog
Members
Past guest
reviewers
Latest
news
Blog
categories
Blog
archives
RSS
feed

Visit Campaign Brief for Australian creative
advertising news