Flight Centre Canada has launched an exciting new brand campaign to encourage travellers to escape the monotony of routine travel. The integrated marketing campaign, "Be Unbordered" is a first for the company in Canada and will serve to build consumer awareness about Flight Centre's specialty in working with clients to create unique travel experiences. The "Be Unbordered" campaign was developed after working with Cossette, to articulate the unique culture that binds Flight Centre - the spirit of adventure and personal travel experience they want to share with customers.
VIEW THE SPOT
Director Jake Zalutsky and production and editorial company Picture North have released their latest campaign for client Community Health Choice through Texas-based agency Langrand. For the underserved population of Texas, Community Health Choice has been a gateway to healthcare services for more than twenty years. Comprised of an anthem video and three documentary-style portraits, the campaign focuses on real Community Health Choice members who are moving forward despite dealing with challenges such as loss of relatives, unemployment, and lack of education.
VIEW THE WORKING LIFE SPOT
VIEW THE DIONTRE'S STORY SPOT
VIEW THE EDNA'S SPOT
Lemon & Paeroa is back and more "Refreshingly Different" than ever in its new campaign, Best Day Ever. Teaming up with DDB New Zealand, L&P are celebrating a humorously different view of the world by following two guys who are having the best day of their lives. Launching this week, Best Day Ever goes against the grain of Hollywood's harsh zombie stereotype, instead choosing to show that by living differently, everyone, even zombies, can break from the norm and have fun doing it.
VIEW THE SPOT
Marking the worldwide launch of FIFA 20, adam&eveDDB has created a new global campaign focussing on innovators that play 'wrong' in the stadium, in the street and in the game. The 90-second film highlights that, from the stadium to the street, football has always been pushed forward by people who do things differently. It celebrates those that play 'wrong' and defy conventional wisdom to play in their own uncompromising style.
VIEW THE SPOT
WolfKing have created this spot for Audi
VIEW THE SPOT
Men have skin they want you to notice too. Applying filters to men who don't want that cutesy look can cause harm. Agency: Dentsu Inc Tokyo.
VIEW THE SPOT
Every piece of furniture purchased leads to the cutting of trees. Dewilux paints, varnishes and shielding products extend the life of furniture. By protecting our furniture, it's in our hands to break the chain of unnecessary consumption.
Agency: Reklam Merkezi
VIEW THE FIRST AD
VIEW THE SECOND AD
VIEW THE THIRD AD
When a tigress from Tadoba Wildlife Sanctuary in Maharashtra, India escaped and reportedly killed 13 people, the news scared most tourists away. This was the peak of the animal-human conflict in the region, owing to forestland being converted for private development over the years. In spite of increased security and no further incidents, the visitor numbers didn't improve – a big hit to a sanctuary already struggling to sustain itself. Famous India's task was to correct the perception that Tadoba was unsafe and help their safari bounce back.
VIEW THE RAGE AD
VIEW THE DECEIT AD
Gears Ink: Inking LA is a first-of-its-kind, live-tattooed OOH installation promoting the launch of Gears 5. To the fans of Gears of War, the franchise is more than just a series of video games. In fact, the stories and characters of Gears mean so much to fans, many of them choose to brand their flesh forever with Gears of War ink and tattoos. The campaign is a continuation of the "Bound By Blood" campaign, which 215 McCann launched at E3, and currently running globally on paid media.
VIEW OUTDOOR
Although CleanMyMac is a Mac cleaner app, they believe that fighting junk should go beyond digital. That's why they started #CleanMyCity urban cleanups. Creating ths #CleanMyCity video prank to make people more aware of the waste pollution problem.
VIEW OUTDOOR
Mars Wrigley UK has today announced an exciting new creative direction for MALTESERS - via a new campaign titled 'Someone Get- It' - which focuses on the importance of female friendship and the power of an inside joke in bringing friends back together, no matter how long they've been apart. The campaign, which sees a suite of online video and digital assets - created by Abbott Mead Vickers BBDO – will be unmissable across social media and will also be supported by a brand partnership with Bustle, the premier digital destination for young women.
VIEW FIRST OUTDOOR
VIEW SECOND OUTDOOR
Last year, 424,144 ABNs were cancelled, many of them business ideas that never got off the ground. Lost ABNs are symptomatic of a bigger societal issue: ambition has become a dirty word. Unlike other insurers, CGU believes your most important asset is your ambition. So to tackle this problem, CGU Insurance has launched 'ABN Rescue', an integrated campaign to help ignite the ambitions of small business owners in Australia. Created by The Monkeys, part of Accenture Interactive, the centrepiece of the campaign is the rescue of a lapsed small business called DOMUTS: donuts for dogs. The brainchild of a working mum, Thea, and her young son, Marcus, the DOMUTS business was all-but-dead six months ago. So CGU Insurance stepped in to work closely with Thea to help her realise her ambition, providing advice and assistance to get DOMUTS off the ground.
VIEW THE SPOT
VIEW OUTDOOR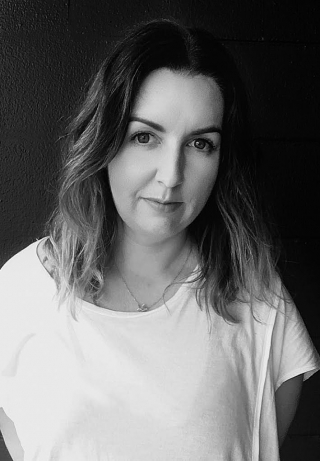 This week's guest judge is Kimberley Ragan, creative director at Colenso BBDO, New Zealand.
Winner -
Born Free Foundation
. Holy s**t, what a rug-pull. I did not see it going there, and then it made me emo, and I don't do emo, so that's a massive accomplishment.
READ MORE
This Autumn, two iconic brands, Diesel and Coca-Cola, have joined forces to create The (Re)Collection; a beautifully crafted capsule collection incorporating recycled materials. Diesel, known for provoking its audience with irony, boldness and its ability to challenge conformity and Coca-Cola, known for celebrating togetherness and inclusivity, teamed up to merge their DNA and create a remarkable collaboration. The range incorporates materials such as recycled PET derived from plastic bottles and recycled cotton, to create a fresh, modern interpretation of Diesel's casual-wear aesthetic combined with Coca-Cola's iconicity to make a statement. And while other brands launch their collaborations in the fanciest most exclusive pop-up stores' Diesel & Coca-Cola are inviting people to get it directly from where it came from: The recycling bins. Yeah, that also means your local recycle bin. The (Re)Collection will be exclusively available for a limited time from September 27 just by scanning any recycling logo worldwide, giving access to an exclusive site on diesel.com to shop the collection before its official release on stores worldwide. Those who want to get early access to the collection must visit https://dieselbin.store and follow the instructions. The collaboration will roll out worldwide with an exclusive opening of the first-of-its-kind recycling bin store of The (Re)Collection taking place at the sidewalk of Galleries Lafayette, on Saturday 28 in Paris. The launch event in Paris will be followed by a series of collateral events that will take place around the world including London, Berlin, Milan, Tokyo, Shanghai, Beijing, Amsterdam, New York, among others.
VIEW THE CONCEPT
Serviceplan Group Munich has released 'Dot Translate. The First Braille Translator Based on AI.'
VIEW THE CONCEPT
McCann Worldgroup Hong Kong partnered with Cigna International Markets in their latest initiative, which is helping the world see stress differently. The Stress Visualisation Experience was unveiled at a global launch event in London which took place on Thursday 19 September.
VIEW THE CONCEPT
The Stop Line of Love campaign. A series of humorous 10 second tvcs for JMS Auto accessories. Agency: Hakuhodo Kettle Tokyo.
VIEW THE SPOT
The campaign for this year's Museumnacht produced by Czar - Amsterdam is looking to reach a young audience in Amsterdam and encourage them to not only visit museums but to gain access to art and culture without any prior expectations. This year's Museumnacht theme is 'The First Time,' meaning that key moment when you look, listen, feel, taste something for the first time and it changes something in you. When looking at exhibited artefacts in a museum, you get the opportunity to tap into a world you don't know.
VIEW THE SPOT
Lenovo launched its new global brand campaign to illustrate the power of technology in creating a more diverse and dynamic world that enhances the human experience.
VIEW THE SPOT
To support Sky's renewed commitment to delivering world-class sport, New Zealand's Home Of Sport has upped the ante on its new Life Needs More Sport platform, releasing three hilarious new TV spots and a series of out of home executions created by DDB New Zealand, to remind Kiwis that adding sport to life makes it that little bit better. The spots were brought to life by Scoundrel's award-winning director, Ric Cantor, and the out-of-home by photographer Stephen Langdon.
VIEW THE FIRST SPOT
VIEW THE SECOND SPOT
VIEW THE THIRD SPOT
Tracks & Fields licenses 'The Kinks "You Really Got Me"' for the new Porsche campaign. The new all-electric Taycan - it's classic Porsche but cleaner, quieter and environmentally conscious. So, cut your emissions and stay classy, chic and as cool as ever with Porsche's latest model. Just as it says in the tagline it's different fuel but the same soul. Agency: RadicalMedia, Berlin
VIEW THE SPOT
Born Free Foundation has launched an emotive film to show the brutal reality of the life of a lion 'raised for the rifle'. Following the success of this summer's blockbuster remake, people are falling in love with lions all over again, but most are unaware of the shocking truth of life experienced by many of South Africa's lions. At least 70% of South Africa's lions are born in captivity and bred for tourists to hug and take photos with. When the lions grow too big for cuddles they're sold to trophy hunters and shot in 'canned hunting' facilities. At no point are they ever free to roam. Not only is this cruel and inhumane practice legal, but it's flourishing in South Africa. Created by ENGINE in collaboration with Zombie Studios and Blinkink, The Bitter Bond is a film that aims to raise awareness of the issue of canned hunting...
VIEW THE SPOT
Paddy Power Games have today launched a new campaign for its Daily Jackpot product, starring legendary football manager Jose Mourinho. The Portuguese - who famously dubbed himself the 'Special One' upon his appointment as Chelsea manager in 2004 - has his tongue firmly in cheek throughout the video, as he delivers a typically Paddy Power script. The insight behind the campaign is that, with the Daily Jackpot being claimed daily (the prize averaging 40,000 pounds), there are more winners than ever before on Paddy Power Games - meaning you don't have to be special to win. Which is where Jose comes in. Obviously.
Agency: VCCP Blue, London
VIEW THE SPOT
Terri & Sandy has illustrated this print campaign for New Hope Fertility.
VIEW THE FIRST AD
VIEW THE SECOND AD
VIEW THE THIRD AD
VIEW THE FOURTH AD
From a restaurant seat to a front-row seat in La Boheme. To reach the Affluent segment, Visa Guatemala reserved seats in different restaurants, so that each customer that paid with Visa could have a reserved chair for this experience.
Agency: Proximity, Colombia
VIEW THE AD
BBDO Dublin's new campaign "Switch Off and Read" for Eason, Ireland's number one bookseller is all about reconnecting people with the simple joy of reading. It's about encouraging parents to read with their children in a time when our lives are fuelled and constantly interrupted by technology. With excessive screen time a source of ongoing worry for parents, "Switch Off and Read" celebrates the joy of the magical written word. And to quote the deity Ru Paul, reading is fundamental. And reading with your kids is even more powerful as it instils a lifelong love of books.
VIEW FIRST OUTDOOR
VIEW SECOND OUTDOOR
VIEW THIRD OUTDOOR
VIEW FOURTH OUTDOOR
In honour of the Chicago Humanities Festival (CHF)'s fall speaker - " A Game of Thrones" author George R. R. Martin - the organisation, in partnership with FCB Chicago, encouraged community members to get tickets to the event by launching the nation's first-ever direct mail campaign sent by RAVEN, bringing the infamous GOT series to life. Chicagoans may have seen the special deliveries overhead at local houses, high-rise apartments or notable Chicago destinations - just how messages are delivered in GOT. The scrolls were delivered throughout the city to encourage Chicagoans to become members of CHF, gaining early access to tickets year-round, including Martin's speaking engagement at Chicago Symphony Orchestra on October 11.
VIEW OUTDOOR
Iconic brand Kennards Hire have enlisted Enigma for its 2019 major brand campaign off the back of a competitive pitch process. Based on the premise that you can always 'Count on Kennards', the new campaign clearly positions Kennards Hire's role as the 'Enabler' helping customers from all walks of life. Be it the weekend DIYer through to the tradie and construction site manager, Kennards Hire's range, ease of hiring, quality and sound advice allows them all to be their 'on-the-tools' best. "For us, the key deciding factors in appointing a new creative agency are creative skills, strategic insight and cultural alignment to our brand. Enigma stood out for all three." Lara Galvin, Head of Marketing, Kennards Hire.
VIEW THE PAINTER TV SPOT
VIEW THE HAMMER TV SPOT
PLAY THE PAINTER RADIO SPOT
PLAY THE HAMMER RADIO SPOT
He drinks whole milk with steak, he once gifted the Pope a football helmet and he's obsessed with khakis; college football coach Jim Harbaugh is one of the biggest personalities in sports. As usual, Harbaugh is looking for any advantage he can get - even when it comes to his signature khakis. Based on the insight that looking put-together and wrinkle-free makes others perceive you as more competent, the campaign, created by Grey, New York and Woven Collaborative, pokes at the pressure of public perception Harbaugh faces every day.
VIEW THE SPOT
Telstra has launched 'Time For A Chat', the next instalment of its long running "You don't need the best network... until you do" campaign via The Monkeys, part of Accenture Interactive.
VIEW THE SPOT
Nissan has launched a new campaign entitled 'Mondays', created by TBWAChiatDay NY. The spot launches the 2020 Nissan Murano by painting a charming, relatable portrait of a modern-day boss. She is approachable, admired by her teams... and inundated with never-ending 'one last thing' requests as she leaves the office.
VIEW THE SPOT
Nissan Canada brings more bold and energetic work into market following their successful launch of the Kicks. After a year of performing strongly against automotive norms, the company wants to aim higher. For this campaign they joined up with Lizzo to amplify their connection to a younger demo through use of her track "Better in Colour". The new commercial encourages self-expression through the two-tone colour available on the Kicks.
Agency: Juniper ParkTBWA, Toronto
VIEW THE SPOT
MullenLowe Group's first integrated global campaign for Sennheiser, the German-based premium audio specialist, launched this week. A brand with a rich heritage and nearly 75 years of audio expertise, Sennheiser's products are respected and beloved by people who share this passion for sound. The campaign celebrates these audio experts, professional musicians and sound lovers and positions Sennheiser as the brand of choice for discerning listeners.
VIEW THE ATHLETE SPOT
VIEW THE FASHION SPOT
VIEW THE BASKETBALL SPOT
During this year's United Nations General Assembly, global children's charity, TheirWorld, staged an event to help draw attention to the magnitude of the global education crisis. Called the "Infinity Classroom", the event involved a mirrored room which appeared to be full of an infinite number of empty school desks-representative of the 260 million children without access to education. Staged at the UN Plaza, the interactive exhibit invited global decision makers and other visitors to walk inside the room to realize the magnitude of the global education crisis. The "Infinity Classroom" was conceived by BBDO Minneapolis and developed by Standard Transmission as part of Omnicom's overall support for this organization.
VIEW THE SPOT
Say Stop With A Gift is the story about stopping domestic violence by simply giving a gift. Print execution for Mettle Women's integrated campaign 2019.
Agency: Made In The Pile
VIEW THE AD
Unexpected Journeys is a 3-part travel series about discovering some of the most interesting yet misunderstood places on earth. Watch what happens when Rishi, a curious traveller, flies from Singapore to Dull, Boring and Bland - actual towns in Scotland, the US, and Australia. Then see how the journeys unfold when he flies back home with his new-found friends. So forget what you've read, or heard about these places. In fact, forget everything you know about flying, too. Leave your assumptions behind. And follow Rishi as he criss-crosses continents to bust myths and uncover the unexpected - on land, and at 30,000 feet.
Agency: TBWA, singapore
VIEW THE CONCEPT
Many remember the #Fukushima nuclear disaster of 2011. After a sustainable decontamination method was developed and deployed following the disaster, Made in Fukushima tells the story about the science, the people, and the socio-economic impact. It's a book based in scientific fact.
Agency: Serviceplan, Munich
VIEW THE CONCEPT
heyhuman present this smooth spot for Guinness
VIEW THE SPOT
Got A Trade! and Stanley St have created a new way for young people to find their careers - an interactive music video by New Zealand band The Hype Men starring Elroy Finn & Jimmy Metherell, featuring EJB. Elroy Finn is the son of Neil Finn, while EJB is the daughter of Jimmy Barnes. The campaign, created by Stanley St, Find Your Fit, aims to attract more young New Zealanders into trades and services. With only 4% of school leavers entering trade industry training, it's indicative there's a misconception that apprenticeships and traineeships are less prestigious or viable than university. Find Your Fit has been designed to challenge our perceptions of the trades and services in a fresh new way.
VIEW THE SPOT
Advertising agency Humanaut has created a national multimedia marketing campaign for new Splenda Stevia with the goal of clearing up confusion about the fact that Stevia is actually the name of a plant, "a plant you could grow," and to introduce people to the best-tasting and most natural Stevia product on the market.
VIEW THE 60 SECOND SPOT
VIEW THE 30 SECOND SPOT
« First « Previous
Next »
Last »
1 of 8
Gold
sponsors
Silver
sponsors
Search
blog
Members
Past guest
reviewers
Latest
news
Blog
categories
Blog
archives
RSS
feed

Visit Campaign Brief for Australian creative
advertising news