Nobody likes an awkward silence. In fact, we'll do anything to avoid them. But sometimes, an awkward silence can be a good thing. If a friend doesn't seem themselves, it can be the perfect moment to ask how they're feeling. Because showing you care can make a real difference to someone's mental health, and it can even help stop something far worse happening later on. Agency: Droga5, New York
VIEW THE SPOT
London, Monday 29th January 2018, Humanity & Inclusion (formerly Handicap International) and agency Cossette Montreal releases a new commercial 'Lifeline' that tells real-life stories of trauma and resilience of vulnerable populations facing conflict, disaster, poverty and exclusion. Filmed in refugee camps along the Thai-Burmese border, the launch campaign, directed by Olivier Staub and produced by Morrison, combines both live action and animation. Shots of the people behind the stories emerge, from young to old, their faces tell of both struggle and strength.
VIEW THE SPOT
On the Monday after Super Bowl Sunday, more people call in sick to work than any other day of the year. For obvious reasons. Just after the finish of the game, Mucinex will acknowledge this fact with a knowing smile. The theme line is "Enjoy your 'sick day' America. When you're really sick, take Mucinex." The campaign's centerpiece is a :30 second TV spot called "Post Game" that will run immediately following the game. In it, the brand's Mr. Mucus antihero blows the whistle on those contemplating calling in sick the next day. The campaign created by McCann, New York, also includes a Twitter #SuperSickMonday excuse generator and an integration with the Z100 morning show on #SuperSickMonday itself.
VIEW THE SPOT
Ancestry launch 'Together Forever', an uplifting new commercial to promote their AncestryDNA test for genealogy. Created by Droga5, London with music produced and recorded by String and Tins, the commercial sees people from across Europe singing their hearts out to eighties track Together Forever. It turns out that most of us have European DNA. The amalgamation of characterful accents shine through in the harmonies of the song, giving a sense of charm and charisma for each of the home countries. Droga5 brought sound design and music production studio, String and Tins, on board to record the smorgasbord of European singers and the orchestra. Mike Bamford, Director at String and Tins was on set in each of the locations to oversee the vocal recordings.
VIEW THE SPOT
The small town of Spa is set just outside a nature reserve in the Belgian Ardennes. This is the home of Spa mineral water - which claims to be the world's purest water. J. Walter Thompson Amsterdam set out to prove just how pure and clear Spa water is, so the agency came up with the idea of challenging top Dutch portrait photographer, Robin de Puy, to take a photo through a drop of Spa. The innovation team at J. Walter Thompson Amsterdam were set the task of turning this natural element into a functional lens.
VIEW THE SPOT
Unspun with Matt Forde is a political comedy show on Dave. Matt cuts through the political posturing and rhetoric through humour and this Ad via UKTV Creative, for the brand new fourth series takes iconic news footage and comps him seamlessly in to the heart of the action.
VIEW THE SPOT
Young male drinkers often reach a crossroad in their night, have another drink and set off on a path to destruction, or say nah to the next drink and end the night right. There's no point trying to push this rebellious audience one way though, they won't bat an eyelid. So New Zealand's moderated drinking organisation 'Say Yeah Nah' left the decision-making to the audience, 'A' or 'B', glory or shame, ease up or down another. Their call. Agency: FCB, New Zealand
VIEW THE BED BUSH AD
VIEW THE SEX SPEW AD
VIEW THE BABE BURGER AD
Mistress has launched #LetsDigDeeper, a social campaign for Campbell's Fresh Bolthouse 1915 Organic Cold Pressed Juice. Realising that millennial women today cannot go on the internet without being bombarded by a wellness article, influencer self-care tip or photo of their sister-in-law's matcha bowl, Mistress went straight up against rising wellness pressures. The #LetsDigDeeper campaign empowers everyone to be their own guru when it comes to wellness. As the brand's competitors are preaching detox cleanses and posting perfectly art directed yoga poses, 1915 reminds its audience that you can still enjoy a cold pressured juice without the wellness pressure.
VIEW THE FIRST AD
VIEW THE SECOND AD
VIEW THE THIRD AD
VIEW THE FOURTH AD
VIEW THE FIFTH AD
RB-DOORS, the leading door manufacturer in Israel is well known for his security products. This new print ad created by M&C Saatchi, Tel Aviv, uses the "relationship" between this two leaders to push the brand security perception forward.
VIEW THE AD
Lead Ogilvy has created this ad for Subaru, Israel
VIEW THE AD
Welbourn O'Brien, Adelaide created a tribute to the iconic Aussie Webber for a Mercedes-Benz Australia Day ad.
VIEW THE AD
1 cyclist in 4 rides without a bike light in Brussels, putting themselves and others at risk of serious accidents. To tackle this problem, independent agency Mortierbrigade came up with an innovative experience for their client Bike for Brussels: the first 'Bike Light Lane'. In a tunnel, cyclists without lights were detected and experienced what could happen to them first hand. This is how it worked: when cyclists without lights entered the tunnel they were detected by sensors, triggering an interactive animation on a LED screen. We invited all cyclists to pick up a free set of bike lights using the slogan: 'Be bright, use a light'.
VIEW OUTDOOR
Browsing through a guide to the world's best hotels could enlighten you on the celebrated designer who mystified the entrance hall, or the eclectic gluten-free menu crafted together by a head chef. SKYN decided to shift this conversation around their brand purpose, better intimacy for deeper human connection and more pleasurable sex. With the help of its global agency on record, Sid Lee Paris, the premium condom and lubricant brand brings you 'Places of Intimacy', the guide to the 30 best places to get intimate around the world (and share some SKYN together).
VIEW THE CONCEPT
A digital solution helping advanced stage renal cancer patients manage their treatment has already been adopted by New Zealand patients and is catching on quickly across the Tasman. Patients are often burdened with the added stress of complex treatment schedules that are difficult to follow. While the advantage of oral treatment is that it is less invasive on patient's lives, the flip side of this can be less contact with healthcare professionals, and fewer opportunities to discuss symptoms. Pfizer manufactures a leading medication for renal cancer patients. The Caremate programme was prompted by research gathered by Pfizer NZ in an effort to understand how to improve the lives of renal cancer patients and go beyond medication with comprehensive care. Agency:DDB, New Zealand
VIEW THE CONCEPT
Using just a couple of drinks, The Brand Agency, Perth, demonstrated that's all it takes to put you over the legal limit to drive.
PLAY THE SPOT
The new campaign from Orange International talks about the power of its network in Africa, in order to differentiate and raise brand preference in a market that is characterized by a wide and versatile user base. The campaign developed by Publicis Conseil shows how young Africans, who are permanently sharing and connecting to each other, live faster and more intensely thanks to the power of the Orange network.
This campaign is Pan-African, and also supported in print.
VIEW THE SPOT
Less jingles, more hot hits, these super tasty tracks were created by Showpony Advertising for Balfours' 2018 Summer campaign. As South Australia's most iconic bakery continues its bid for the hearts, minds and taste buds of a younger audience, this suite of ridiculously catchy radio ads warmed up the summer airwaves becoming a smash hit among teen tart lovers and adult pie munchers alike.
PLAY THE SNOOP FROG SPOT
PLAY THE CHOCCY DONUT SPOT
PLAY THE PIE SPOT
PLAY THE CUSTARD TART SPOT
To bring the new "Aircrafted for you" brand positioning to life, Thomas Cook Airlines offered a British couple an almost never-ending string of personalised surprises. Agency: Jung von Matt/Spree, Germany
VIEW THE SPOT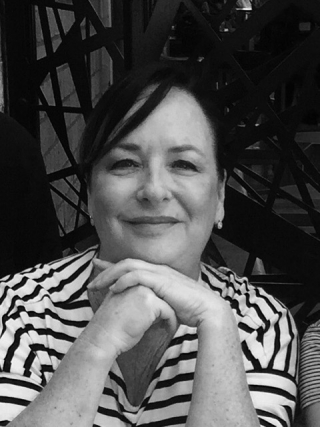 This week's guest judge is Jo Sellars, freelance creative director, based in Sydney.
Winner:
Skittles
. Cant wait to see what Superbowl has in store for us this year... especially a Dundee movie!
If the Skittles Superbowl "Taste Exclusive" teasers are anything to go by, it should be fun.
I love the bigger idea of creating the Superbowls most exclusive ad - an ad that only one person (a teenager called Marcos Menendez) will ever get to see, and showing his reaction. It had better be good! In the meantime, the teasers are ridiculous, random and funny - what's not to love about David Schwimmer feeding his sandwich a lolly, or being cuddled by a massive creepy puppet.
READ MORE
HRV Solar has launched a new multi-layered campaign that plays on the fact that there's an almost inconceivable amount of energy that has travelled millions of kilometres across the galaxy to power everything from our kitchen appliances to our electric toothbrushes. Agency: Y&R New Zealand.
PLAY THE ADOPTERS SPOT
PLAY THE DIY SPOT
PLAY THE ENVIRONMENTALIST SPOT
PLAY THE FAMILIES SPOT
Posters to get you to love printing from Agency59, Canada
VIEW MAN OUTDOOR
VIEW WOMAN OUTDOOR
Baneasa Shopping City and Geometry Global Bucharest secretly launch an Instagram experiment to see how much does your wardrobe really influence your online popularity.Black suit, gloves, oversized sunglasses.
VIEW THE CONCEPT
Audi promotes the launch of its e-commerce plattform for used cars. The ad, created by thjnk, Berlin, tells the metaphorical story of a man who is looking for his favorite Audi. But instead of going to the car dealer, the car dealer is wherever he is. 
VIEW THE SPOT
Watch SZA and six incredible new artists join together to recreate the classic song "Can't Judge a Book" in this latest #StartSomethingPriceless film for MasterCard. Agency: McCann, New York.
VIEW THE SPOT
Keanu Reeves stars in this Super Bowl campaign for Squarespace about when passion meets inspiration, and an obsession is born. Hold on to this dream and tell the world. All you need is a domain and a website.
VIEW THE SHORT VERSION SPOT
VIEW THE FULL VERSION SPOT
VIEW THE SPOT
In the first week of January, V Energy, the energy drink known for being the 'Massive Hit That Improves You A Bit', launched the 'Wasteland with V' the Bit Better Fallout Mod. In other words, a series of 'modifications' for one of the highest selling games of all time, Fallout 4. Gaming fans were asked how they would improve Fallout 4 'a bit', which inspired a whole new quest line, new weapons, a new suit of power armour and even new loading screens. Agency: TKT, Sydney
VIEW THE SPOT
HCF, Australia's largest not-for-profit health fund, has launched its new advertising creative featuring a range of characters that don't understand the concept of putting people before profits, titled 'Profit Hungry'. The new campaign created in collaboration with BWM Dentsu, aims to communicate HCF's not-for-profit status and the proposition that 'your health shouldn't be for profit' by differentiating the health fund from the other large players in the market. The new creative will feature on TV and digital in 30", 15" and 6" formats as well as outdoor and radio, bringing to life the idea that profits are used to support members rather than shareholders.
VIEW THE SPOT
'Just washing your face' for 15 minutes?! Introducing our new campaign for BBF, Best Bathroom Friend, a new bathroom spray that will help your lies smell a lot better. Agency: Leo Burnett, Israel
VIEW THE SPOT
We gather today to pay tribute to flat top cooking. Introducing the new deliciously meaty, cheesy, flame-grilled Double Quarter Pound KING, only at Burger King. Agency: MullenLowe, Boston.
VIEW THE SPOT
George Washington and troops face logistical challenges and danger as they cross the Delaware Turnpike in this GEICO spot via The Martin Agency, Richmond.
VIEW THE SPOT
Make-A-Wish is not a last wish, it's a lasting wish. For many kids, Make-A-Wish is a turning point in their recovery. Meeting a princess or a sports hero, those experiences turn into hope. And hope has benefits that are as positive as any medicine can be. Agency: gyro, Chicago
VIEW THE DOLPHIN AD
VIEW THE FAIRY AD
VIEW THE PRINCESS AD
Campaign for a traditional Pernambuco film festival that invites new and experienced film directors to sign up their productions for selection and exhibition. This Festival is known for launching great films for the national film market. Printed advertising created by MartPet, Brazil for CINE PE, within the categories: Recreation, Leisure. Agency: Martpet
VIEW THE WINDOW AD
VIEW THE UMBRELLA AD
VIEW THE DOOR AD
After years of negotiating, the Canadian government has finally taken action: marijuana will be legalized. To mark this major step forward for society, Prohibition, a Canadian chain of boutiques specializing in smoking accessories, wanted to take part in the discussions surrounding legalization. With that in mind, Bleubblancrouge, Montreal designed several signs to celebrate the arrival of Bill C-45. To spark conversation, they chose to set up them in public spaces. The context of each sign was used as the springboard to fuel the social debate about legalization.
VIEW 1ST OUTDOOR
VIEW 2ND OUTDOOR
VIEW 3RD OUTDOOR
The repeal of Net Neutrality is a hot topic in America, but it can be very difficult to understand. That's why the Burger King brand created "Whopper Neutrality," a social experiment that explains the effects of the repeal of Net Neutrality by putting it in terms anyone can understand: A Whopper sandwich. This effort aims to help people understand how the repeal of Net Neutrality will impact their lives. Agency: DAVID Miami.
VIEW OUTDOOR
For nearly 10 years Nova Scotia Webcams has hosted live webcams of local landscapes. With more than 75 cameras across the province, they have been successful in building a solid audience. But more recently they hadn't seen much growth. They needed to attract a new audience and get more people excited about Nova Scotia Webcams. In an effort to create a strange live webcam of our own, we created Donair Cam. A 24 hour live stream of donair meat. Not only was it weird and seemingly boring, Nova Scotians are crazy about donairs. The result? Loads of people watched it and shared it. Donair Cam was viewed in 159 Countries with a total watch time of 22 years and had earned over 47 million global impressions, all in the first week. Agency: Wunder, Halifax
VIEW THE CONCEPT
Greenpeace are ending the age of corporate capture, collusion and impunity. Agency: Don't Panic, London.
VIEW THE SPOT
Google launched a tactical, data-driven digital OOH campaign to promote its second-generation smartphone, Pixel 2. The campaign used location, audience, traffic and moment specific data, to run contextual messaging across road, transit, and retail locations to highlight 5 key features of the new phone. Agency: BBH London.
VIEW OUTDOOR
Primo bacon is Australia's favourite bacon. This simple idea was the perfect reminder on World Bacon Day. Agency: Ogilvy
VIEW THE AD
Bruckner Yaar Levi, Tel Aviv has illustrated this print ad for "The First Social Car" with ConnctedCam camera for sharing your experiences on the road with Citroen.
VIEW THE AD
Worldwide Cancer Research is sharing Sandy story after she took part in a breakthrough drug trial. Agency: The Union UK.
VIEW THE SPOT
« First « Previous
Next »
Last »
1 of 7
Gold
sponsors
Silver
sponsors
Search
blog
Members
Past guest
reviewers
Latest
news
Blog
categories
Blog
archives
RSS
feed

Visit Campaign Brief for Australian creative
advertising news