BEST TV
Winner: TNT Philippines '
Tattoo
'. This film reminded me how good it feels to laugh. A simple idea that touched on a relatable pain point for anyone who hates the complexity of life admin, which as far as I can tell, is pretty much everyone.
Runner-up: Woodie's Ireland '
Larry
'. I liked the DIY insight here. I once had a neighbor with a 'Larry' and every person in the street borrowed it at some point in time. It clearly got more use than its owner ever anticipated so I can see the real need to buy a quality product.
BEST PRINT
Winner: Guinness '
Charles, Good Things Come To Those Who Wait
'. This print ad has been waiting a long time to be made and I'm glad it was. Thank you for the reminder of the visual power of reductive simplicity and the beauty of elegant print advertising.
Runner-up: RESPET '
IF your best friend asked you for something to eat, would you give him this?
'. When we love our dogs, we can't help but empathize with them, so this a powerful way to make sure people are feeding their best friend quality dog food.
BEST OUTDOOR
Winner: KitKat '
Have a
'. Simple always wins. There aren't too many brands that could pull this off but I still appreciate the bravery of this work and the reminder of the power of a legacy brand.
Runner-up: Subway '
The Royal Sub
'. Being able to try a new subway sandwich in a submarine restaurant seems like just the amount of bonkers to attract an unfair amount of attention on Kings Day.
BEST INTERACTIVE
Winner: Kopu O Te Rangi '
Pakari Mai
'. With an undersupply of indigenous news, this is a powerful digital tool to help correct the oversupply of royal news. I love the simplicity and the positive cultural impact this idea has had since it was mentioned in The Guardian.
Runner-up: Waoo '
Love Squad
'. Hiring a hitman to get your partner out of the gaming world and into the real world is the perfect creative solution to an age old problem. I love this.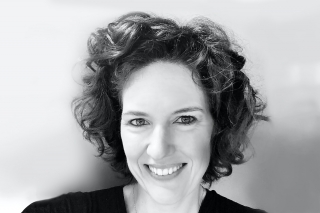 This week's guest judge is Maria Devereux, head of innovation and executive creative director at Accenture Song, North America. Based in Los Angeles, working across North America and usually found out at that magical intersection of creativity, technology and business transformation.
In 2019 she was named in Adweek's Creative 100 and in 2021 she co-created an industry study and leadership program designed to bring empathy to the way we work and lead. In 2020 she was awarded a Certificate of Excellence at Campaign Asia's Women Leading Change Awards and she's a passionate member of the Mentally Healthy Change Group in Australasia. She's collected over 400 international and local awards for her work, has sat on the executive jury at Gerety, Axis and the Award Awards and judged at D&AD, One Show, Clio, Spikes, Caples, New York Festivals and Cannes Lions.