BEST TV
Amidst spots that leaned into humor, my winner this week CrossCountry Trains '
The Longer Journey
' stood out for sweet simple storytelling sharing the reason for a mother daughter day trip to the footie. Sweet without being saccharine, the spot had a quiet charm that stood out.
Runner-up: Burger King '
Masters Sarran
'. I instantly get and appreciate the construct- what happens when a Michelin starred chef takes the reins at the Burger joint?- well, for once at BK, you can't have it your way.
BEST PRINT
Winner: Galaxy Park '
Everyone Wins - Fede
'. This was one of two smart executions that focus on the 'joys' of having kids this week. As I said, I'm a dog mother, so you get a sense of my stance on small humans and the mess they make / the general rigmarole in making sure they're happy 24/7.
Balagan '
Save your house
' deserves a similar shout out, but I like the extra step that Galaxy took to show the positive outcome of an epic day at a theme park. Has flavors of Ikea's 'Proudly second best' and I'm not mad at it.
Runner-up was Stella '
Blue Coast
'- maybe I'm feeling a yearning to be back on Le Croisette- but I like the simplicity and authenticity in style and design. I've always had a soft spot for the old school travel posters- this is done nicely and makes total sense for Stella.
BEST OUTDOOR
Winner: Whanau Ora '
Rep Your Suburb
'. Anyone can do swag, but there's a smart insight behind this swag. Lean into suburban patriotism, earn your swag with the completion of the census, and it's good looking drip at that.
Runner Up: Wilder Harrier '
Pet Pantries
'. I'm a dog mother, and a sucker for a free library. Yes it;'s small, but it's sweet.
BEST INTERACTIVE
Winner: Orange '
The Bleues' Highlights
'. We've seen a lot of work recently around women's v men's football. This feels like a true interactive idea- the craft is good and the story is simple.
Runner-up: Little Free Library '
The UnBanned Book Club
'. I had to do some digging to truly understand how this is interactive rather than outdoor (especially when Pet Pantries showed up in a different category)- but the online shoppable book list that accompanies the campaign and helps fund the libraries helped the cause on this one.
BEST RADIO
Winner: Pak'N Save '
DJ Save-A-Lot
'. I love ideas that disrupt a platform, and the Pak'N Save team took that to a smart place in order to live their mantra of saving money. Good call to leverage a character that kiwis are familiar with and add a dose of humor that keeps listeners engaged for the whole broadcast.
Runner-up: Sure Building + Pest '
Food Chain
' is classic radio- smart, simple and the voice you've cast makes me want to keep listening.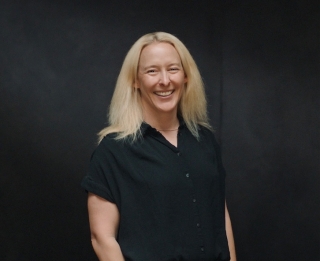 This week's guest judge is Kirsten Rutherford, executive creative director at TBWAChiatDay, Los Angeles.
Kirsten began her career in her homeland of NZ in 1997, working for DDB, M&C Saatchi and FCB. In 2005, she moved to London, working at Saatchis, before heading to Brothers and Sisters where she created 'Streetmuseum' for the Museum of London, one of the first groundbreaking AR apps. That work became the most awarded app in the world at the time.
In 2012, she joined Wieden + Kennedy London, creating work for clients like Honda (that now sits in MOMA's permanent collection), Fondazione Prada and Tesco supermarkets. When 72andSunny came calling in 2013, she decided there was no better time to become a California girl. After developing a Target shopping habit, a taste for Tillamook ice cream and Starbucks' Frappuccinos, Kirsten found her way to TBWAChiatDay, leading brands like Southwest Airlines, Viking Cruises, Persil and Intuit QuickBooks.
In 2019, Kirsten became the global executive creative director on Expedia at Team One. After a fabulous stint traveling the globe, she made her way back to her spiritual home of Chiat, where she is executive creative director.
Kirsten believes her purpose is to change the world through kindness and creativity, as evidenced in her work for Amnesty International, Compton Girls Club, and the Los Angeles Commission for Women. In 2019, she was awarded the Douglas Kiker Award for Excellence in Media, in recognition of her commitment leading creative work for Make-A-Wish. When not making ads, you'll find her baking sweet treats, adopting senior dogs, or leading group exercise classes most early mornings.