BEST TV
Winner: Aldi '
Go Big on the Little Things
'. When it comes to the Holiday season, I have to admit, I was easily won over by this work from Aldi. I am a devout lover of all things side dishes, anything musical, and personified food. I also love an ad that lets us all just smile and have a laugh. From strawberry blood-soaked hands, to mountains of carrots, and singing potatoes, this piece is a veritable homage to the holidays' true unsung hero; the side dish.
Runner up: Apple iPhone 15 Pro '
Showbiz
'. We've seen the evolution of this series over the years, showing all the possibilities of our phone camera, from the incredible detail, the amazing resolution, the versatility, the many cameras, and so on. It was a fun way to show this with a bit of tongue in cheek and a nice use of a classic song. It really helps highlight that regardless of your tool, there really is so much that goes into the art of filmmaking, and that we all have to start somewhere (and why not on your phone).
BEST PRINT
Winner: Kindness Factory '
Public Kindness Announcements - Cross the Line
'. It's always nice to see a bit of longer form copy keep up in the world of print. Especially as agencies and clients sweat the character count of every digital execution that comes with a matrix of trafficking, it's nice to drop the word count fixation and get a touch wordy with a wink. A fun approach to celebrating kindness in a more unexpected way - although hopefully no one is taking a weekly whizz on their neighbour's lawn.
Runner up: Region of Attica '
Stop Buying Trash
'. Food waste is such a massive issue these days, especially in North America, that any reminder to consider our habits a bit differently is a necessary effort. With interest rates and costs soaring, reminders to consider how we spend a bit more wisely and support a more sustainable food model are important now more than ever.
BEST OUTDOOR
Winner: The Royal Canadian Legion '
Lest We Forget
'. Given the real estate that advertising takes up in all of our lives, it is a beautiful and simple idea that is done exceptionally well. To tap into the non-stop nature of advertising and take the minutes of silence to honour the memory of our Veterans is incredibly poignant, and well executed within a beautiful and simple design structure.
Runner up: Hellman's '
The Waste Auction
'. Not surprising to see another piece focused on food waste, truly a huge issue and financial burden on families around the world. Using the annual minimum family cost of food waste as an auction benchmark highlights this issue in a familiar but fresh way. Even the auction mechanic of quickly escalating a price puts an entirely different perspective on how quickly the financial impact of food waste affects a family, but also the cascading impacts that has on society more broadly.
BEST INTERACTIVE
Winner: Liquid Death '
If You Ride It You Will Die
'. Ever true to tone, Liquid Death never shies from doing what they set out to do in the past with their advertising: Get talked about. With a beautifully crafted casket-shaped snowboard, the idea's name pretty much says it all. For an interactive piece to literally stipulate no interaction at all seems a fun take on a traditionally non-traditional category.
Runner up: RFSU '
The Livebrator
'. With a plethora of fun copy opportunities that come to fruition with a crowd activated vibrator, it is no question that this piece stands out in a fresh way. From the surprising stat that sex is on a serious decline, the approach is tee'd up to put a smile on your face from the get go. I can't help but also be surprised (in the best way possible) of the type of work that can seem to come from other parts of the world that I can't imagine getting approval here in Canada, hah.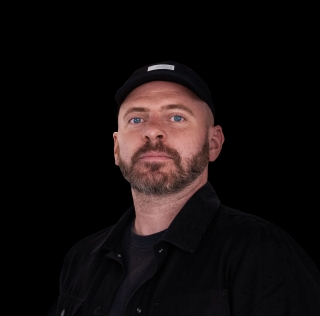 This week's guest judge is Christian Buer, executive creative director at GUT Toronto.
Christian has spent the last 12+ years working to bridge the disciplines of design and advertising. He has worked at some of the country's most celebrated agencies, in collaboration with some of its most respected leaders, in stewardship of some of the nation's best-loved brands, like McDonald's, Toyota, HomeSense, KFC, and Tim Hortons.
He believes in running towards problems, not away from them. That leaders who prioritize listening and learning, facilitate answers and solutions that overcome any problem's complexity. That radical candour shifts conflict to conversation, challenges to collaboration, and "it can't", to, "let's try?".
From Global brand redesigns, to performance system thinking, to breakthrough creative problem solving, Christian believes in an "always learning" methodology to continually refine thinking and approach, and a spirit of "heck yes" when it comes to new and innovative tools that help shape the creative discipline.