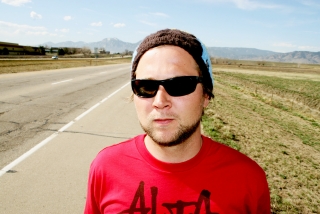 This week's guest judge is Ale Lauraeus, Creative director and founding partner of 358 Helsinki, Finland.
BEST TV
Winner:
COCA-COLA: CAMARITAS
. Clearly the most interesting work in this category. I only wonder where this will be broadcast? This would also work as individual spots and will certainly keep its pole position. Well done, Argentina.
Second:
MTV BRAZIL VOCAL CORDS
Because of its simple implementation, MTV Brazil's Vocal Cords climbs to second place from a tail-end position. Excellently implemented, a simple idea has been kept simple until the end. Well done, Brazil. Third:
AIDES: GUNS
The Aides campaign comes in third. A good movie keeping the viewer in suspense until its last frame. The message is clear. Well done, France.
BEST PRINT
Winner:
Glad Goodyear's
print was by far the funniest implementation in the print series. Rises from tail end to the number one position of the week due to its really fine implementation and a good sense of humour. If it's not Goodyear, good luck. Kimi Raikkonen could also change his tyre brand. Go Brazil!
Second:
OMO's
archaeologist print falls from pole position to second place. It's also a fine piece of work. Well done, Singapore. Third: Third comes
Harvey Nichols'
Pelicans Offer ad. Well done, United Arab Emirates.
BEST OUTDOOR
Winner: Due to its clarity and magnificent implementation,
The Times
campaign wins by a narrow margin, passing SNFC's installation. It would have been helpful if a picture of the surroundings had been included. Well done, United kingdom.
Second: I would have liked to keep
SNFC's installation
number one, but the message could have been a bit more clearly presented. Personally I like this type of campaigning. Well done, France. Third:
Mumbai Traffic Police and Falling Hoarding
is actually the only possible candidate for third place. Well done, India.
BEST INTERACTIVE
Winner:
Toyota's IQ street view
. The idea demonstrates playfully how small a car Toyota's IQ is. A very good idea. Well done, Belgium.
Second: Due to its simplicity, the
Bradesco Seguros
insurance fake ad rises from tail end to squabble over leadership. Surprises the reader in a fine way. Well done, Brazil. Third:
Halo 4: Aboard the infinity
. Could easily have been number one due to its technicality, implementation and high quality. I decided, however, to choose good ideas and the feeling left by the work as the factors ensuring rise to the top in the respective category. If I would be a Halo fan, this would certainly have been on top. Well done, United States of America.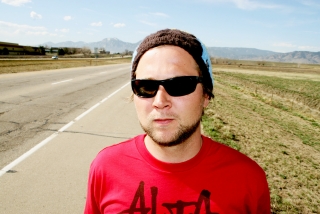 This week's guest judge is Ale Lauraeus, Creative director and founding partner of 358 Helsinki, Finland.
Says Ale: "Anything that makes people like a company is an ad". Actually that is the first motto of 358, the company he started with four partners in Helsinki in 2008. Today, it is a multi-disciplinary agency with 40 people and a very international mindset. The working language is English, some of the clients are from abroad and an office in Amsterdam is under construction. 358's work has been noted here at Best Ads quite frequently and some of it actually takes a little imagination to be understood as advertising: a gossip magazine for Cancer Society, shopping bags of a fashion shop left in trees with goodies inside, live organ donation queue in a square, mini version of Ikea, documentary about cigarette packs following people and a battle of street teams that was both content and a campaign for a newspaper with the biggest readership per capita in Europe. "Just type 358 in the 'search' box and see," says Mr. Creative Director.