BEST TV
Winner:
Coco De Mer Erotic Boutique: X
. Well, Maybe because I'm part of the target audience (everybody) or maybe because this 2 and a half minute content left me hypnotized with this chaos of non sexual imagery mixed with erotic 2 second flashes. It's doing exactly what it was meant to do and that is to "make you feel".
Runner Up:
Lo Jack: Night
. Surprising and nonchalant, never expected the twist in the end. Simple and smart, just the way I like it.
BEST PRINT
Winner:
Fiat Rearview Camera Selfies: Fire Hydrant
. It popped out. Maybe it's because of the red or maybe because it's relevant, I'm sure the young audience will give Fiat some points for that. Either way, it made me smile.
Runner Up:
Parc Zoologiqhe de Paris: Paris Zoo - Wildlife is back in town
. Would have gotten first place if it wasn't for the previous campaign which was based on the same concept featuring different monuments. Still, Great ads.
BEST OUTDOOR
Winner:
Thalys: Sounds of the City
. Mostly because I wish it was my idea and second because I see myself standing there for half an hour sticking the headphones plug to every input and imagining what I'm missing by not really being there. Loved the fact that they didn't settle for dozens of sounds and recorded 1,000 different sounds for each city. It's engaging, innovative and darn good.
Runner Up:
Volkswagen: Adaptive Cruise Control ACC: Volkswagen Interactive Bus Back
. Perfectly illustrating the car feature it enables drivers to experience almost exactly how it feels to drive a car with ACC. A great utility for drivers and a very intelligent use of a feature already embedded in the rear of the bus.
BEST INTERACTIVE
Winner:
ACR: Street View Test
. I've seen some Google Street View based campaigns lately and this one is one of the best. It's a Game / Utility and that's why it's so effective, I bet the time spent is remarkable. Beautiful.
Runner Up:
wwf: Families On The Verge Of Extinction
. Sometimes I love analogies and sometimes I hate them, this time I really love it. I think it gives you value, even if it's non functional and used for anecdotic purposes, it is enough for me to donate some pocket money for whatever cause it may be.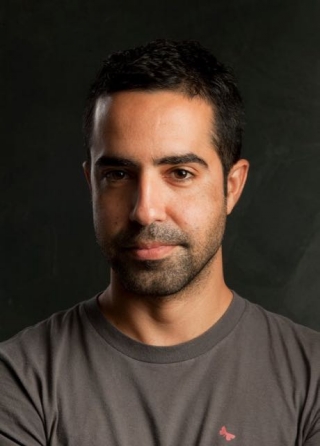 This week's guest judge is Sharon Refael, creative director at BBR Saatchi & Saatchi, Tel Aviv, Israel.
Sharon started his advertising career as a copywriter at Y&R Tel-Aviv, where he worked on brands like Mercedes-Benz, Heinz, The Yellow-Pages and Orange.
After a few years, Sharon was promoted to creative team leader and in 2011 he moved to Saatchi & Saatchi to act as creative director.
Sharon is passionate about what he does. An attitude that has paid off as he's picked up a few awards for it along the way; 2 Cannes Lions, 4 New York Festival, 8 Eurobest, 2 Clios, 3 Fab, 2 Golden Drums, 5 Piaf, 1 Epica and 1 One Show award.