BEST TV
Winner: Hornbach '
It Seems Impossible. Until You Do It
'. A compact epic - and a fun ride built on a true truth. This brand understands and expresses empathy for its users. A classic TV commercial in all the right ways.
Runner-up: Facebook '
Survive - Coogans
'. With so many restaurants closed, it's nice to see at least one of their stories well told.
BEST PRINT
Winner: State Street Global Advisors '
The Original
'. An incredibly fast and emotive response to the passing of an America visionary. It reinforces the power of the individual - and the power of iconography. I saw this shared on social before I knew it was a brand activation.
Runner-up: VIVA '
Toast
'. A smart, simple note on the tension between our photos and our real lives - tethered to a discount message. Hard working!
BEST OUTDOOR
Winner: Ecox '
Emergency Bikes
'. One of those powerful, hidden in plain sight-feeling ideas. It pushes at the edges of what we might consider outdoor. But if an advertising innovation can get a paramedic to a critical situation faster, I'm in.
Runner up: Tencent Youth Science Festival '
IMARS Cinema
'. Love that this brought epic space experiences to marginalized communities.
BEST INTERACTIVE
Winner: IKEA '
IKEA Product Pose Yoga
'. Excellent idea and brand fit. A piece of long form content that's also perfect for slicing, dicing and deploying into zillions of other ad formats. Well-conceived, structured and executed.
Runner-up: No Frills '
Haulin State of Mind
'. I could see a brand putting out a track or two and leaving it at that. An entire album? That's called insisting on the joke, and it makes me love No Frills' incredible Haulers platform even more.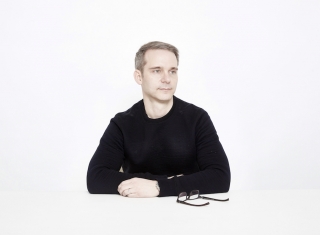 This week's guest judge is Ian Mackenzie, chief creative officer of FCB/SIX, Toronto.
Across 15 years in the business, first as writer then creative director, Ian has worked at the forefront of digital and creative innovation.
During that time, his work has helped clients build, transform and repair their brands, and earned more than 375 awards for creativity and effectiveness, including Effies, D&AD, Clios, Webby, 18 One Show Pencils and 21 Cannes Lions. In 2014, he was ranked #1 Copywriter in Canada in Strategy Magazine's Creative Report Card.
Ian was also co-creator and writer of the influential "Our Food. Your Questions." radical transparency platform for McDonald's - which led to a direct improvement in both brand trust and food quality perception scores for McDonald's around the world.
As creative leader of the creative data agency FCB/SIX, Ian helmed "Destination Pride" for PFLAG Canada, which became the most awarded Canadian campaign at the 2018 Cannes Lions.
Recent highlights include helming "Go Back To Africa" for Black & Abroad - which led to an increase in interest to travel to Africa among our target, and a measurable, positive shift in sentiment and usage of a phrase previously and primarily used as a racial slur. That project also won the Grand Prix in Creative Data at Cannes and a D&AD Black Pencil.
Under Ian's creative leadership, FCB/SIX was the #1 ranked Canadian agency at Cannes in both 2018 and 2019 and became Ad Age's first ever Data & Analytics Agency of the Year. Major clients have included Honda, AB/InBev, Cadbury, Johnson & Johnson, Taco Bell, McDonald's and BMW.