BEST TV
Favorite: Loto (French Lottery) '
Grandma
'. I'm a sucker for good, simple concepts, and this one got me: "It doesn't happen only with other people" is an excellent argument for people to believe anyone can be a Lotto millionaire. It also uses an authentic, famous line: "what, did you win the lottery?" And hey, it has something in extinction: humor. Great casting and great, minimalistic photography.
Runner-up: Tito's '
DYI January
'. Should a vodka brand advertise during Dry January? Yes! And have fun with it. I loved how Tito's turned it into DYI January, proposing different usages for the vodka and escalating the humor of the spot scene after scene. The film has 60 seconds, and it would probably work perfectly as other shorter social videos and OOH.
BEST PRINT
Favorite: The Association for LGBT Equality in Israel '
Israel Today, Russia Tomorrow?
'. It's incredible how in 2023, we're still fighting for all human beings to have the same rights. This Israeli ad does it with simplicity and ingenuity: are we becoming more conservative soon? A good alarm call.
Runner-up: Shelter '
This Is No Place To Call Home
'. Two good, eye-opening ads. Sometimes we pay so much attention to the holiday-decorated homes that we forget those who don't have homes. This idea could've been an impactful OOH activation with actual tents and getting donations in real time.
BEST OUTDOOR
Favorite: Skoda '
Mini Billboards
'. An ad that only runs in your car's rearview camera is genius and has the potential for many good headlines — simple, direct, and fun.
Runner-up: Drugs For Plants '
Rockefeller Christmas Tree
' I had to go to the idea's description and website to get it - and I wonder if many people on the street did that. However, as a homeowner who constantly sees his plants dying and is utterly clueless about how to save them, I enjoyed the idea.
BEST INTERACTIVE
Favorite: PSA '
Big Gay Donation
'. It was not the season for groundbreaking interactive ideas, but these two PSAs are relevant. The Big Gay Donation is a funny-but-serious provocation with the "donations" that led important events to go to countries where human rights are not for everyone. Should we donate to the LGBTQIA+ communities instead? Sure.
Runner-up: Les Degommeuses/Climate Academy '
Jersey for Memory
'. Another one for human rights. In this case, immigrant rights and thousands of lives lost. This interactive idea is straightforward and fast, like the times we live in, with an elegant design.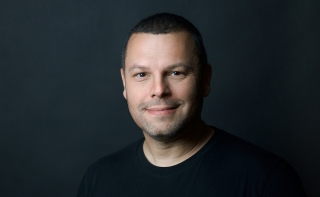 This week's guest judge is Fabio Seidl, director of global creative development at Meta, based in New York.
Fabio Seidl is the director for global creative development at Meta, responsible for campaigns and experiences all around the World for brands as Facebook, Instagram, WhatsApp and Messenger, and more.
His career spreads to three continents, from his native Brazil to Europe and the US. Before joining Meta, Fabio worked for DDB, VMLY&R and 360i in NY; Leo Burnett Chicago; Ogilvy and Africa Sao Paulo; and McCann Portugal.
As a creative, Fabio won more than 20 Lions in Cannes, several awards at the One Show, D&AD, Art Directors Club, Webbys and more. He was part of the team that led Ogilvy Brazil to Agency of the Year in Cannes and to stay at the top 3 for three years in a row. His work was featured as the most awarded in the World for two years in a row by the Gunn Report and received the award for the best creative director of the United States by El Ojo de Ibero-America. Last year, Seidl was nominated one of the world's best creative leaders by CreativePool UK.
Fabio has been serving in several juries and as a speaker in international shows in the US, Brazil, Mexico, Argentina, Chile, Portugal, Poland, Costa Rica, Croatia and Bulgaria.
Besides his work with advertising, Fabio is a musician, writer, and teacher.