BEST TV
This week's selection featured a lot of gorgeous cinematography, intricate editing, and long form narrative that frankly, could have been shorter form. But for the winner, I'm going to go with simplicity: "
You'll Never Walk Alone
" for Mine Awareness and Assistance. A simple slow pan with the idea hiding in plain sight. The ending comes out of nowhere and interrupts the comfortable lull the opening lured you into. Kind of like a video landmine.
Runner Up: "
Journey
" for National Australian Bank. An entertaining bank loan ad. A highly-domesticated Mad Max.
BEST PRINT
Winner: "
Ode to Icons
" for Lenor. A simple reminder that cloths are more than just fabric, they can by an identity.
Runner Up: "
Pistol
" for Hospital Sal Carlos. A classic, somewhat basic execution. The strategy and positioning, however, are extraordinary. This really made me think differently about organ donating.
BEST OUTDOOR
A lot of what is categorized as Outdoor in this selection is actually a webfilm/stunt that happened to take place out of home. The real media for these pieces- and there are some brilliant ones- is online rather than outdoor. In my selection as best, I decided to stay close to one that best uses Outdoor media to deliver its message. The Winner title goes to Summo "
Shell We Move
." (I have forgiven them for making me type that). It uses hermit crab shells as outdoor media. As ludicrous as that sounds, it actually makes sense for the message and serves as a living demonstration.
Runner Up: "
Name Changer
" for Deutsches Kinderhilfswerk. Smart and impactful. This piece diffuses the power of derogatory names and labels by letting kids who are being bullied know they are in the company of heroes.
BEST INTERACTIVE
Winner: Bupa Health Assessments, "
How is your body performing?
" An innovative, and extremely engaging way to get a young audience to think about their health choices. Not an easy brief.
For Runner Up, I'm going with "
Holoaquarium
" for Zoo Frankfurt. Usually QR is code for "nobody's actually going to do this," but if this works as cool as it does in the video, I think it would be worth all the effort.
BEST RADIO
Radio is hard. It's an oft forgotten media, relegated to the bottom of the brief and overshadowed by its sexy brethren - interactive and film. This week's winner managed to do something interesting and informative by leveraging the strength of the medium. Winner: Discovery Channel's "
Baby's Cry
".
Runner Up: radio is hard.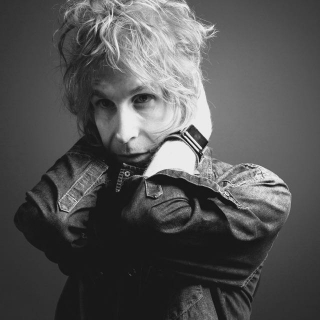 This week's guest judge is Greg Hahn, chief creative officer at BBDO, New York.
Greg joined BBDO as an ECD in 2005 and has been behind some of the industries most ground-breaking and award-winning work, Since taking the helm of the creative department in 2014, Greg has helped BBDO New York earn the title of the most awarded agency in the world according to The Gunn Report.
Recently, Greg was named one of the "100 Most Creative People in Business" by Fast Company Magazine and top 10 creative directors by Adweek. Prior to BBDO, Greg worked at Fallon Minneapolis, where he created work for CitiBank ("Live Richly"), Cannes Lions winning work for Timberland, Sports Illustrated, Lee Jeans along with the EMMY nominated "Cat Herders" spot for EDS and the famed BMW Film series season two. Greg enjoys spending time with his wife Mandy and six year old daughter Tuesday. Greg does not enjoy writing about himself in third person. But appreciates you reading this far.