As the industry proudly displays it's peacock feathers in the hopes that jurors, clients and colleagues in Cannes will take note, the rest of the world continues with everyday life. So let's take a look at what ads everyday brands have running, well, every day.
BEST TV
Winner:
McDonald's 'That place'
- the $1 Coke deal is a brief McDonalds agencies the world over have done countless times. In other words, an everyday brand with and everyday brief. Nothing special there. Only this time, pitch-winning DDB off-shoot 'We Are Unlimited' have done it different. They've done it in a way that gets who they're talking to. It gets they watch TV with a mobile in their hand. It gets that they get who the spot is from without uttering the name or showing the logo. It gets the power of memory to conjure up the desire for "a coke with that". And as a consequence, despite it being McDonalds' first spot without a name check, a burger or fries (let alone a Coke), it's possibly their most branded spot ever. Not to mention the most commented on McDonalds spot, probably ever. A much needed spark for the fast food giant in the face of rival Burger King's recent creative brilliance.
Runner up:
Lucozade Sport 'Anthony Joshua'
- Lucozade's an everyday British brand celebrating a British boxing hero. And within the usual run of telly ads, there's a sub-genre to be had in linear journey's that carry you through the spots. On paper, these linear journeys all kinda look the same. So it's full credit that this spot doesn't just carry you along but draws you in, before landing a surprise punch in it's rallying cry to get off your ass and make your own progress because "Nobody ever moves forward standing still."
BEST PRINT
Winner:
STC 'Don't Snap and Drive'
- Given ever print ad this week is for road safety of some other 'cause' this ad addresses a everyday issue, mobile phones and driving. You can't help but stop at the jauntily cropped, upside down image. it's as arresting as it is simple. And like McDonald's TV spot, all the more powerful for not showing the ketchup.
BEST OUTDOOR
Winner:
Al Rajhi Bank 'Laki'
- it's hard to imagine living and working within cultural restrictions that prevent advertisers from featuring women. It's even harder to imagine the challenges around being the first brand to do just that. So while the Al Rajhi Bank outdoor campaign doesn't conform with what we might ordinarily rate as great advertising, for the fact it takes a huge leap in that it actually recognises women is worth celebrating. In Saudi Arabia, that's far from usual.
Runner up:
Akademia Auto Swiat 'The Wheelchair Hour'
- I dare say this is not from an everyday brand and it's certainly not going to reach everyone. However, I wish it could become everyday and live as not merely an ad but a compulsory part of passing a driving licence, the world over.
BEST INTERACTIVE
Winner:
Host '#redefinewomen'
- I know, it's yet another agency creative initiative however, this is one with a real outcome that will make a small but important change to millions of searches, every day. #redefinewomen has, in the name of gender equality, publicly lobbied the almost ubiquitous brand Google, to amend definitions it serves up that 'define women' in out-dated stereotypes. And the good news is Google took note and have begun to make amends. Progress.
Runner up:
State Election Commission 'Pindrop to Vote'
- perhaps with this simple service the UK could have avoided last year's Cannes disaster that was Brexit. While it's purely functional, it's a beautifully simple solution from the State Election Commission none less. And it's done without any clumsy digital shenanigans, just a simple exchange between two everyday mobile functions we're all familiar with: text and Pindrop. Come voting day, it could make all the difference.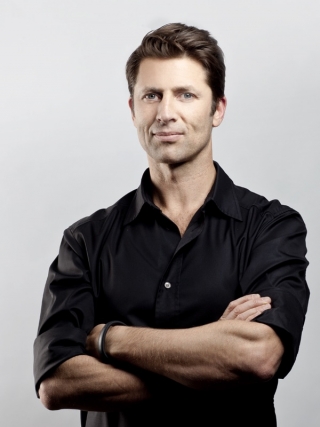 This week's guest judge is Malcolm Poynton, global chief creative officer, Cheil Worldwide, based in London.
Malcolm joined Cheil Worldwide at the beginning of 2015 as the network's global chief creative officer.
Having led teams responsible for award-winning firsts as diverse as Foot Locker's Sneakerpedia, Dove's Campaign For Real Beauty and British Airways' Johnny Foreigner campaign, Malcolm is a recognized industry influencer and speaker. Two times Cannes jury president, Malcolm was recently named one of AdAge magazine's "World's Top 10 Digital Minds" and named by TechCity Insider as one of the UK's leading Digital innovators.
Under Malcolm's creative leadership, Cheil Worldwide has emerged as one of the world's leading creative networks in the Gunn Report, helping Samsung win Marketer of the Year titles at both Cannes Lions and AdFest.
Prior to joining Cheil, Malcolm was a member of Sapient's global leadership team serving as SapientNitro's first European chief creative officer. M&C Saatchi, Saatchi & Saatchi, Ogilvy and SapientNitro have all won Agency of the Year titles during his creative leadership