BEST TV
As someone who's tried to return his child to the hospital delivery room on numerous occasions, I found the
Toyota Yaris
spot to be highly relatable. The spot builds the story of their friendship in five short, charming scenes. And based on Yaris' quirky reputation here in Los Estados Unidos, a one-eyed fuzzball seems perfect for the brand. Nice one. As the Runner-Up, I quite adore the design and art direction of
Koppaberg
. The Fredrik tune's exceptional as well. Nice one, part two.
BEST PRINT
A couple ads this week do a lovely job of capturing the essence of the product, all while leaving just the right amount of gap for people to mentally fill in. We'll go with
Land Rover
as the Favorite, with
Hotwheels
as a Runner-Up, but that was only after a coin flip.
BEST OUTDOOR
We've seen the "what will people do with all the (INSERT OBJECT HERE) once everyone buys our product?" message before. But
Nissan LEAF
took it from message to experience in a charming way that not only informs, but rewards people for their attention. The Runner-Up nod goes to
Billboard Brasil's
Guitar Pee. Having a downloadable recording is a nice way to assure the experience travels beyond the bathroom hand driers.
BEST INTERACTIVE
Truth be told, I think history is unlikely to judge this as the most epic week in the world of interactive marketing. But there were some smart pieces.
Passage du Desir
plays the role of the Favorite, with a simple long scroll that served as a message-through-demonstration. And
Magnum
deserves a Runner-Up slot for Pleasure Hunt 2. The second installment is more challenging to love as it lacks the surprise of the first. Plus, the balloon level almost blew up my Commodore 64. Might be time to upgrade my version of Netscape.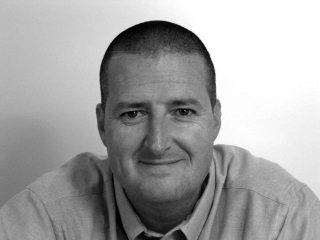 This week's guest judge is Kevin Lynch, Executive Creative Director, BBDO Chicago and SVP, Creative Lead, Proximity.
You'd think after 20 years in the business, Kevin would've figured out how to relax a little. Instead, he spends his time serving as Executive Creative Director of BBDO and playing Creative Lead at Proximity, one of Chicago's fastest growing digital agencies.
Kevin has led digital and integrated efforts for North American and global clients including Wrigley, Frito-Lay, Bayer, State Farm, Hyatt, SC Johnson and the Art Institute of Chicago. Kevin and his team have also launched a number of side projects to promote learning and experimentation in emerging social spaces and pop culture, which have garnered international press coverage from NPR, NBC, PBS, FOX, Mashable, The Huffington Post, The Associated Press, The Chicago Tribune and others. Recent ventures include The Foursquarian Candidate, a platform that leveraged the popular location-based network to nominate a candidate for the Chicago Mayoral Race, and Chair Free Chicago, a movement to encourage neighborly behavior amongst Chicagoans when snow falls.
Prior to joining Proximity and BBDO, Kevin founded creative boutique Hadrian's Wall, which he later sold to MDC & Partners. Kevin has been recognized by - as well as judged - prestigious industry award shows such as Communication Arts and The One Show.