It's always tricky to judge work at face value, especially out of local context. But there are some generic rules that apply to all advertising when it comes to separating the good from the bad or even the ugly. I know how tough it is for any agency to actually end up with the perfect result they envisioned when they set out to create a piece of work. So respect to all the work I've had the privilege of reviewing this week.
BEST TV
Winner: Toyota Hilux "
Unbreakable Drivers
". What can you say about the car that's become an icon for rugged durability? Turning it on its head by putting the drivers to the test was just smart thinking. The film is wonderfully well executed and entertaining. I love the weird contrast between deadpan humour and a serious undertone captured by the voice-over and moody, well-chosen music.
Runner-up: Bundaberg's "
Men Like us Like Bundaberg Rum
". This ad had me humming along and wishing I was in the pub. The only fault for me was that it left me longing for a slightly funnier or equally grand ending.
BEST PRINT
It's heartening for someone working in a very digital-savvy market to see that there's still so much great print work out there. I liked the two-in-one image mash up of the
Samsung NX
ads, the info graphic simplicity of the
Honda
ads, the humour of the
Harman Kardon
ads and the nutty quirkiness of the
SABC TV Licensing
ads, but they are not my winners.
Winner: My favourite has to be the
Peugeot
ad. I just love the way a product feature was taken out of context and then reworked using some crafty technology to deliver a personal demo in an otherwise traditional medium.
Runner up: the gripping graphic language of the
Breast Cancer Foundation
ads makes them my second choice for this week's print work. On the face of it they seem quite traditional, but they're also firmly rooted in an irrefutable human insight that just adds to their power to convince.
BEST OUTDOOR
Lots of cars featured in this category. But I'm a bit of a car nut so really, I don't mind. The
Peugeot
ads left me a little confused though. What is Peugeot's role in this as a brand? It raises too many questions for me. And then there's another foosball spoof! "
Day of Peace
" provided street entertainment with a social agenda, but I personally don't feel it's quite big enough to have had much of an impact on people's attitude towards world peace. Mini "
Leg
" is funny but reminds me too much of a brilliant VW Polo campaign a while back where people discarded their left shoes and for that reason can't be my first or second choice. But admittedly the horror festival angle is a fresh, um... cut.
Winner: Volvo Trucks "
The Casino
". The film of this event put a big smile on my face, although I'm not sure if it's really an ambient ad as such. It's clearly geared for online seeding as a film. And where I loved the bold demonstration of Volvo Trucks' USP's in previous ads like "Epic Split", the claim that this truck is a sports car under the hood is a stretch. I'm sure it shifts well, but hey - let's see that poor Casino worker take it round the corner without a truck driver's skills ;) But it's this week's winner nonetheless as it's still a really original and entertaining way to say a truck has a fast-shifting transmission in a segment where most ads are still struggling to get past a packshot and a headline.
Runner up: Toyota's ambient
Aygo
ad lives up to its name. Too nutty? Nah, it's irreverent and confident. Entertainment with a big nudge and a wink from a car that seems big on character, taking on some of the world's toughest competitors in a local market where cars take themselves very seriously.
BEST INTERACTIVE
Winner: Optus "
Clever Buoy
". No contest there. Here a brand succeeds in actually creating a solution for a real problem using its own technology. Barring the punny name (or is that just me?), this is simply cool stuff. It ends up actually saving lives on both sides of the divide, so I hope the sharks respect it as much as I do.
Runner up: Carvalho Hosken "
The Social Home Tour 2.0
". I don't know why it's called "2.0" - it leaves me wondering what "1.0" was like? But this is customer service and smart use of social media linked to a real live experience all rolled into one. A nice mix of relevant content pulled from the web and smart personalization that somehow doesn't come across to me as being an infringement on personal privacy.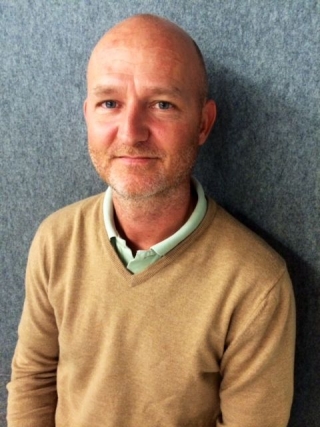 This week's guest judge is Bram Holzapfel, creative director - customer engagement at DDB & Tribal Worldwide Amsterdam.
Bram grew up on three continents and worked as a copywriter and creative director in London and Amsterdam. Prior to proudly joining DDB & Tribal Worldwide, Bram's career spanned a colourful mix of agencies including World Writers London, FHV / BBDO, McCann-Erickson, Ogilvy & Mather, Lowe & DraftFCB, Publicis & Publicis Dialog, his own agency Let's be frank - which merged with JWTAmsterdam in 2012 - and RAPP / DDB Amsterdam.
Bram has a holistic passion for advertising; a love of human behaviour, storytelling, games, interactive video, tech and all things digital naturally saw him gravitate toward agencies that put the interaction of people with brands at the heart of media neutral campaigns. Bram was a judge for the ADCN and Eurobest and his work has been awarded at numerous national and international advertising festivals including Cannes Lions, Eurobest, Epica, the Lovies, the Webbies, FWA, SpinAwards, ADCN and D&AD.
A little known fact about Bram is that he is also the published author of horror and sci-fi short stories in the United States and Great Britain, which he will read to you if you're nice...