BEST TV
Winner:
David Lynch Foundation - Sounds of Trauma
. A cracking piece of film with a neat little audio idea that grabs you and really makes you empathise with someone who's had to live through this stuff. I can't even begin to imagine the horror of experiencing modern warfare. But when I watch this film, I kind of can.
Runner-up:
Pedigree - General Howe's Dog
. I'm not really a dog person. They have a habit of sticking their teeth in my footballs, scaring my kids and smearing their shit all over the soles of my shoes. But if I was a dog lover then I'd definitely appreciate a brand which wanted to tell me great dog stories from history. "Dogs bring out the good in us," says the endline. And I guess this ad brought out a little bit of the good in me. I'll try to remember that feeling the next time someone's dog STEALS THE ICE CREAM FROM MY CHILD'S LITTLE HAND.
BEST PRINT
Winner:
IKEA - Frakta Balenciaga
. The only ad from this week's pick which made it onto my social media feed. Which kind of makes it my best in show. Not sure how alike these IKEA and Balenciaga bags really are - the similarity seems to end at the fact that they're both big blue shopping bags. But that just makes me admire the bare-faced cheek all the more. It's ballsy and it's provocative and it's a bit of a troublemaker. Which is saying quite a lot for a print ad. Much like radio, print is struggling to find a meaningful place in the world right now. But work like this definitely points the way to the great print ads of the future. They'll do exactly what the great press ads of the past used to do: spark conversation.
Runner-up:
Belo Men Deo - Bamboo
. I have always wanted armpits which smell of woody green leafy matter. So this ad is totally working for me.
BEST OUTDOOR
Winner:
Smartpolis Insurance - Car Curling
. I've no idea why a car insurance company is trying to smash up cars for fun. But I do know that swapping curling stones for old cars is funny. We've all seen car football, car rugby, car ice hockey and car darts before. But I'm confident that car curling would manage to draw a sizeable audience share, were anyone to set up some kind of car pentathlon.
Runner-up:
Americans for Responsible Solutions - The Bulletproof Poster
. If this does anything to further the anti-gun agenda then I'm happy to get behind it. Especially since it's made of half-inch thick Kevlar.
BEST INTERACTIVE
Winner:
IBM Watson - The Voice of Art
. A genuinely interactive audio guide seems like a really good idea in theory but annoying in practice. When you're in an art gallery, there are few things more infuriating than having people talking around you. So I'm really keen to see the next generation version of this concept, where it will save gallery visitors from having to ask questions by actually reading their minds.
Runner-up:
Dove - Image Hack
. Changing stereotypical imagery of women on image search sites is a neat idea. But this feels like an awards entry rather than a real world project. It's good, but there's been much better work by this brand.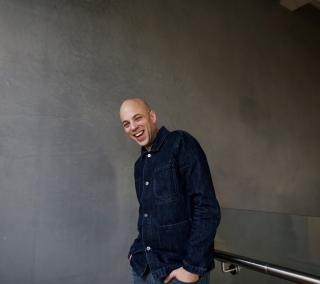 This week's guest judge is Ben Tollett, group executive creative director at adam&eveDDB, London.
Ben joined adam&eve in its founding year, as partner and creative director. He helped grow the agency almost from scratch and saw it through a successful merger with DDB in 2012. At the beginning of 2017, he took on a group role with the founding partners.
Over the past nine years Ben has helmed many of the agency's key accounts, including John Lewis, Harvey Nichols, the AA, Save the Children and Halifax and Lloyds banks.
The John Lewis campaign, which he co-created in 2009, helped transform the brand in the eyes of the British public and has been much discussed in the national media. Author and columnist Caitlin Moran said one of his ads made her cry for three minutes, and film director Sir Alan Parker described the John Lewis ads as "the best films that tell stories in contemporary commercials."
Ben has been lucky enough to win over 30 Cannes Lions, including five Grand Prixes for Harvey Nichols. In 2014 he was named one of the top five CDs in the world by AdAge magazine. He has helped the agency to numerous award wins, including the Gunn Report's most awarded agency in the world 2016, Cannes agency of the year 2014, and Campaign magazine's agency of the year, four times over.
Prior to joining adam&eve, Ben worked for a series of agencies including Dutch shop KesselsKramer, Mother and Leagas Delaney. Before any of that, he was a TV critic for Time Out magazine, a toilet cleaner for a parcel delivery company and a student at Cardiff University. He graduated with a first class degree in English Literature.
Ben lives in south London with his wife and two kids. Just around the corner from his best friend, Darren Wright. Or at least he did until last week, when Darren decided to up-sticks and move to Sydney. If you're in Sydney and you see Daz around, please give him a fist bump from Ben.