Not sure I received an abundance of gifts in my inbox, in the run up to Christmas, but here goes. I really tried to judge everything without reading any written explanations whatsoever, so let the work speak for itself. One thing I did notice overall was the tendency for long form content to be too long.
And 'content' means it should have engaging content, right?
BEST TV
Winner:
Waitrose. Snowed in
. Speaking of Christmas, first up, a beautiful festive piece from Waitrose. Not easy to pull off something distinctive with all the competition out there at this time of year, but this was simple and well told. Made me feel all Christmassy. Somehow, the black and white helped.
Runner up:
Air New Zealand. Plane spotters
. Meet Terry and Christine. A unique couple in their own right. This was a story of less flights, therefore less for the ardent spotters and a new recruit called John, to look for. A little long, but some funny moments of excitement between the couple. The sexual innuendo was very cleverly handled and nicely directed.
BEST PRINT
Winner:
NZ Transport Agency. Come Down
. I guess driving when stoned is never a good idea, and this told that story dramatically. Somehow, print seemed a strange medium to using to connect, but there we are.
Runner up:
Chicago coalition for the homeless. Lower Wacker and Columbus
. Ranking a place to sleep by star ratings. Not bad, but just a few to many words for my liking.
BEST OUTDOOR
Winner:
Abarth. Love at first sight
. 7 seconds to make an impression? An interesting notion, so we end up with a first date in the back of a car, whilst being thrown around a test course. Fun to watch, though I just wonder if there was more to be done by literally using the 7 seconds only, to impress?
Runner Up:
Tennessee Department of Tourist Development. Color Blind
. I sometimes get nervous when we, the industry, use affliction to make a point, but in this case it just about seems to work. The full glory of a Tennessee fall, even for the colorblind. I did wonder what they did to the lenses to correct them for color though. And when they mentioned that many of the viewfinders had been adjusted for the colorblind, did that mean it would mess up the view for others?
BEST INTERACTIVE
Winner:
Sports Experts. The Thermal discount
. The hotter your body temperature, the more discount you get at the store. Simple and to the point. In this case the content was short, but felt a little too short. I wanted to know a little more about how it worked for real.
Runner up:
McDelivery Pin
. Something pretty unique to the Philippines, is annually gathering around cemeteries, to celebrate their loved ones. Even staying throughout the night! So creating a McDonald's pick up point seemed a smart way of finding your order.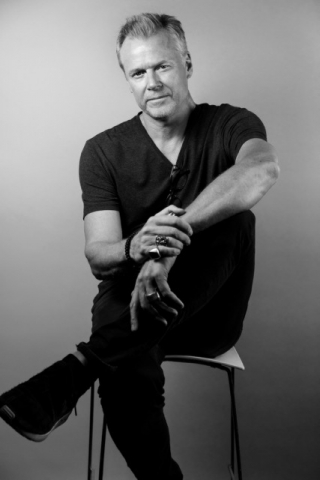 This week's guest judge is Nils Andersson, regional creative president, TBWA Asia.
Having been based in China for almost 12 years, Nils is one of the most highly recognised creatives in Chinese advertising.
In 2015 Nils' rejoined a thriving TBWA as president and chief creative officer TBWAGreater China, and in 2016 Nils became Asia creative president, TBWAAsia.
In recognition of his contribution to TBWAAsia's creative resurgence, Campaign Asia named Nils 'Regional Creative of the Year', having received recognition as Greater China's 'Creative of the Year' in 2014 and 2015 by the same publication.
Originally a member of the British Olympic fencing squad, Nils studied graphics before being offered a place at the Royal College of Art.
Having begun his career in London as a designer, Nils moved on to creating award-winning advertising campaigns for the likes of Land Rover, Ford, The Royal Mail, Woolworths and ING Barings.
In 2001, Nils moved to Tokyo, as executive creative director TBWA Japan, continuing to create highly awarded work on brands such as Adidas, Chivas and Nissan. He then moved to Beijing, as Greater China executive creative director at Ogilvy, which subsequently became one of the most awarded agency groups in the world and the first Chinese agency to win a D&AD Yellow Pencil.
Nils later joined Y&R president and chief creative officer, Y&R China, where he was responsible for an astonishing creative resurgence within the agency, guiding them to become the most awarded agency in the country at Cannes Lions for two consecutive years, and earning them Campaign Asia's 2014 'China Creative Agency of the Year'.
Nils is based out of the TBWA Shanghai office.