This week has probably seen some of the greatest ads of the year. It began with a Super Bowl evening and finished with an Oscar night. This week's winners showed that great ideas not only outsmart the competition and surprise us by playing with a context, but above all, they push the boundaries in their own categories.
BEST TV
Winner: Jeep '
Groundhog Day
'. The indisputable winner. An ad that makes history and will long be remembered. A Chicago-based creative shop cleverly noted that the date of the game coincided this year with... a Groundhog Day. For the first time in 54 years. That calls for a miracle. And so it happened. The agency managed to play well on the nostalgia and recreated scenes from a famous movie with a twist. Bill Murray, who himself exemplifies Jeep's values agreed to star in a commercial for the first time. Even though he pledges it's also the last time, we hope otherwise.
Runner-up: IKEA '
So Quiet
'. IKEA with its cheerful spot from France gets a second place. The commercial is based on a simple idea that home is like a choir. When everything is well organized, it perfectly accompanies the orchestra of everyday life. Furnishing solutions are just there when we need to hear their voice. Thumbs up for showing dust under the bed.
BEST PRINT
Winner: West Australian Ballet '
Light and Shadow
'. This clever print ad does exactly what it a great ballet does - it ignites your imagination. A noteworthy example of an ad that uses the power and context of a subsequent page that only this medium has to strengthen the message and playfully advertise a title 'Light and shadow'.
Runner-up: there is no runner-up this week
BEST OUTDOOR
Winner: The Guatemalan Tourism Institute (INGUAT) '
The Anti Billboards Billboard
'. When it comes to good ideas, language is never an obstacle. And this case seems to prove it. Although my command of Spanish is limited to words like siesta and playa, I still managed to understand the idea, which goes far beyond just a simple billboard. A memorable, powerful and funny use of context. Felicidades!
Runner-up: PROCURE '
Give a Sit to Fight Cancer
'. A good ad is the one you remember. A great ad is the one that makes you take action. Rethink Canada came up with an idea that seems like a holy grail of advertising since it goes even further - it makes you donate the money. Yet, I still have the feeling the idea could be taken even further. First, I would explain that only a small amount of money is withdrawn. Second, in money transfer details, I would give directions on where to get a proper examination yourself. Last but not least, I would create more of these seats and place them permanently around the city. The scale might be the key to greater results here. Keeping my fingers crossed, as the idea has a good metal potential across health festivals. Congrats once again!
BEST INTERACTIVE
Winner: Mint Mobile '
Mint Tweet
'. Yet another great example of outsmarting the competition. Instead of spending a staggering $5.6 mln on a Super Bowl spot, Ryan Reynolds offered three months of Mint free to anyone who signed up between the kickoff and the final whistle. The idea brought his new company not only a considerable amount of positive PR but also, presumably, significant savings.
Runner-up: LiGay '
Soccer Without Prejudice
'. Let's be honest, this is not an interactive campaign. But it does what a good idea should - it generates headlines. Football has long been associated with a heteronormative narrative. Trying to change that in a country where football is a national sport, sounds like a promising wind of change. And doing that with the help of the national football icon is a sign of bravery. We all need to be brave like creatives from AlmapBBDO. Well done!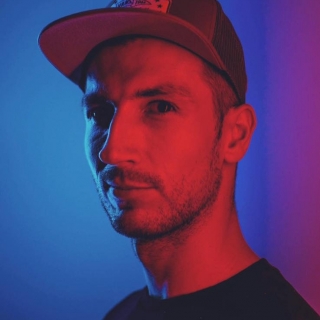 This week's guest judge is Tomek Bujok, creative director at 180heartbeats Jung von Matt, a Warsaw-based advertising agency that has recently been ranked #10 most creative independent agency in the world, according to 2019 Global Creativity Report by Cannes Lions.
He started his career at the famously creative Leo Burnett Iberia while still studying Computational Linguistics in Warsaw. He later joined the award-winning Leo Burnett Warsaw, DDB Warsaw and Saatchi & Saatchi Warsaw. He has been privileged to deliver and supervise concepts both on the local and international level for over 20 of the biggest global brands including IKEA, Microsoft, HUAWEI, Nestle and Toyota.
He has received awards and recognitions at major advertising festivals including Cannes Lions, Clio, Clio Sports, Clio Health, Golden Drum, Innovation Awards and others.