BEST TV
Winner: Unesco '
The Next Normal
'. A straightforward factual film that opens our mind towards what normal should look like nowadays. Again, simplicity is key.
Runner-up: Emirates NBD Saudi Arabia '
The Man Who Never Got Anything Back
'.
BEST PRINT
Winner: Movistar Ecuador '
Paris
'. A single-minded message translated with a beautiful craft. Well done.
Runner-up: Sala 10 '
SIGNS
'.
BEST OUTDOOR
Winner: Medpeople '
The Soap Ad
'. A smart way of turning a simple print ad into a useful tool. It shows us that print does not stop at just being a static page in a newspaper.
Runner-up: Burger King '
Homes of the Whopper
'.
BEST INTERACTIVE
Winner: Budweiser '
Goals of Kings
'.
What an amazing idea. I LOVE IT.
Design: Check.
Craft: Check.
Integration: Check.
Everything: Check.
Runner-up: Red Cross / Ffface / Ministry for Health of Ukraine '
Stay Fit And Keep Your Neck Healthy
'.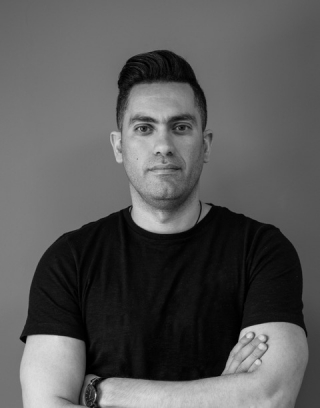 This week's guest judge is Emad Khayyat, creative director at VMLY&R Jordan.
Emad is the creative director of VMLY&R Jordan, with over 17 years of experience in advertising. Throughout his career, he has worked with some of the most influential global brands.
He won Jordan's first recognition at Cannes Lions in 2016. Emad received numerous accolades from New York Festivals, Ad Stars Asia, Dubai Lynx, and Lurzer's Archive.
Emad was a jury member in international advertising festivals, such as the New York Festivals, The Global Awards, Stars Asia, and PHNX Tribute.