BEST TV
Winner:
Lacoste Timeless
. More a beautiful short film than an ad, this romantic and stylish journey took me along for the ride. It's not often that I don't skip to the end of a 90 seconder, but I really enjoyed being immersed in this from beginning to end.
Runner-up:
Sportsbet: 'Roid' in Android
. And now for something completely different. Admittedly I'm not completely sold on the execution, but I really like this super-ballsy idea. It feels bang-on target, and hugely memorable, so job well done.
BEST PRINT
Winner:
Asics: Foot type test
. So in print, we've got laxatives, language schools, and another mind-blowing illustration from Thailand. Just eleven more sleeps 'til Cannes. But not much jumped off the page. Asics at least did something different, and showed a range of their running shoes, and which pair was right for your feet (if you're in Brazil, and it's not too hot).
Runner-up: The other 5 ads. I tried, honestly. There's merit in all these ads, but I just couldn't commit to one.
BEST OUTDOOR
Winner:
Ol Pejeta Conservancy: World's most eligible bachelor
. How can you not get soppy about the last male white rhino, looking for a date? Looking at the PR it got, seemingly everyone fell in love. Out of all the rhino campaigns kicking around, this is one to remember.
Runner-up:
McDonald's: Drive-Thruck
. Apart from the thrucking title, I like the idea of a drive-through going out for a drive. Admittedly you can interpret it as a bit of harmless fun, or McDonald's being reckless on the roads. If nothing else, it's a big moving billboard, which can't hurt the brand. Unless it hits something.
BEST INTERACTIVE
Winner:
Airbnb: Sweden on Airbnb
. Airbnb have done what most tourism campaigns fail to do, making tourists want to visit, and locals swell with pride. This campaign is as fresh as Scandinavian air itself, and gets even better once you go onto the website and see all the gorgeous locations on offer.
Runner-up:
Getty Images: Pen Project
. A neat idea that could make searching images a bit easier, while peddling Getty's library bank.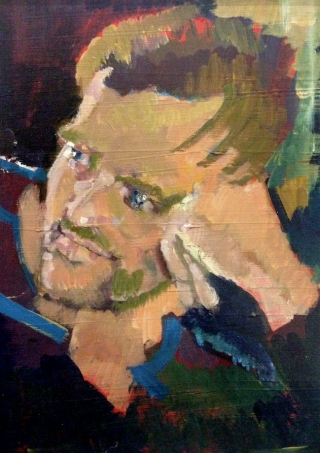 This week's guest judge is Dominic Stallard, chief creative officer, Saatchi & Saatchi, Singapore.
After trading in his spray can to become a designer for Disney, Dominic joined advertising 25 years ago. He has since earned a reputation for his infectious enthusiasm for ideas, and the people who come up with them.
In 2003, he left advertising for 3 years to become an awarded commercials director. Since returning, he has overseen global and regional accounts, and the creative departments of agencies across Asia and the Middle East.
His 2016 award wins include a Grand Prix and two golds at The One Show for low cost Asian airline Scoot, golds at Cannes, and the World's most awarded print campaign (Big Won). He is one of seven members of the Saatchi creative board. However, his biggest professional achievement was leading a team to come up with a country's national anthem. He won't say which one.
He lives near the coast with his wife and son, and his 1980s skateboard collection - mainly Powell Peralta and Vision if anyone's interested.
Which is doubtful.