BEST TV
Nothing really stands out this week. The films are pretty good, but also classic. Nonetheless, since I had to choose, I'd pick Orange and Coca-Cola. Winner: Orange France '
Content Battle
' because it's pretty well-directed. The chase throughout the film works well and keeps the audience on bated breath. The music is upbeat and goes well with the spot. Overall, it's a good bit of entertainment.
Runner-Up: Coca-Cola '
Disagreement
for its wtf aspect. The cowboy duel parody comes off well and gives the film a comedic air, which works for the brand.
BEST PRINT
I find that the
McDelivery Day
print stands out from the others. It's simple and direct, as promised. The art direction is quite successful. It's beautifully executed. It's a print that we'll surely see again at festivals.
No runner-up.
BEST OUTDOOR
For me the best activation of the week is Donate Life California '
Second Chances
'. It's intelligent, offbeat and I think it serves the purpose. Even if the hidden camera format is quite classic, the communication is precise and original. I like the idea that even if you're not perfect, you can help advance great causes. These people aren't heroes, they're just ordinary people who sometimes exceed speed limits but who believe in life and its values. It's not moralizing, it's not lecturing, it's intelligent and modern, and perfect for this cause.
Runner-up:
Perth Zoo
. Cute idea, Pure Ambient.
BEST INTERACTIVE
Pornhub's
Beesexual
is my favorite. Saving the planet with sex is the best idea ever. It's light, funny, and doesn't take itself seriously. Even if the idea is about a pun, it's drole and original.
Runner up:
KFC
.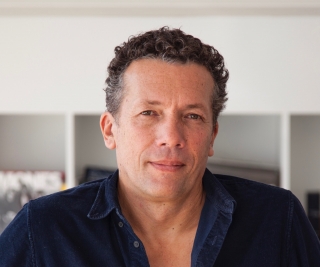 This week's guest judge is Jean-Francois, co-founder and chief creative officer at Rosapark, Paris.
Jean-francois Sacco is the co-founder and chief creative officer of Rosapark, a prestigious French agency founded in 2012. Just over 5 years later, the agency now includes 120 employees and has a 13M Euro gross margin. Today Rosapark's develops strategies and campaigns for numerous prestigious clients such as Monoprix, ING Bank, Skoda, Thalys, Europcar International, Decathlon, Ouigo SNCF, TGV Inoui, and more. In 2017, Jean-Francois won a Gold Lion at Cannes with the Monoprix "Label of Love" film and the Grand Prix Effie in France and this year Jean-Francois was both an executive jury member for NY Festival and judged Outdoor at the Cannes Lions.
Prior to founding Rosapark, Jean-Francois worked at BBDO Paris, as creative director and later vice-president, where he led international accounts such as Pepsi&Co, HP Printers, Mars, Mercedes & Smart. His campaigns for Alka Seltzer, Mars, HP Printers, Monoprix, Thalys, Skoda won numerous awards over the years (D&AD, Cannes, Clios, Andys, One Show, Eurobest, amongst others).
In 2009, Jean-Francois Sacco was voted the 5th most awarded Creative Director in the world (print category) by the Gunn Report, and in 2018 Rosapark was named "International Agency of the Year" by Adweek.