BEST TV
Seeing as we are still very much living through the most unprecedented of times, I went into this week's selection looking for work that felt like it was embracing this crazy new unknown that we're living in.
Which is why this
SCG Home
spot comes roaring into first place.
Flip I love it so much.
It's weird and funny and completely self-aware in the best possible way. The timing is great and the whole 'Japanese serenity giving way to Thai chaos' angle is just epic.
Well done.
My runner up for this week is Nike's
For Once Don't Do it
.
It's another tough week in America and Nike manages to say so much with so little.
It's terrible to think that something so obvious has to be repeated so many times.
But the words hits home. Hard.
Give those copywriters at Wieden's whatever the equivalent of a Bell's whisky in America is.
BEST PRINT
Felt like a slow week in print again.
So, I went with the ones that looked the most interesting.
Which is what print should do, I guess.
First place for
TAB
.
Second place for
Art of Quarantine
.
BEST OUTDOOR
I'm going to give a first place to
The first bumper sticker in space
.
It's a fun idea that links two great brands together in a really seamless way.
It's a shame he didn't reply.
Well done RUNT.
2nd place goes to
Hope Tape
.
The fact that you got so many departments to work together on this is commendable.
I really hope it works.
Honorary third place to
Social Distancing Crown
.
You guys must have laughed for ages about this one. I know I did.
BEST INTERACTIVE
First place to
Making Art With Heinz
. Who doesn't want a gourmet chef to slave over a hot oven trying to make a crazy looking burger? I liked this idea because it felt real and measurable and I can just imagine the social buzz that it created.
Second place goes to
Stand by Roadside Store Side
.
This felt like a very clever solution to a very real-world problem.
Well done Leo's.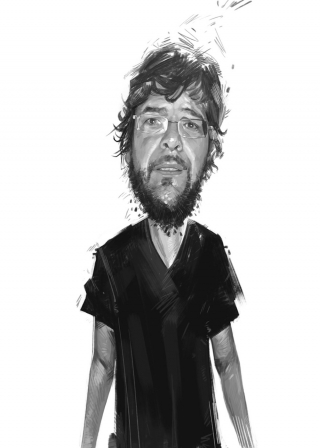 This week's guest judge is Marcelle du Plessis, creative director at TBWA South Africa.
Based at TBWA Durban, Marcelle spends his days carefully navigating liquor advertising legislation while making funny ads for TOPS at SPAR, South Africa's largest liquor retailer.
Like most creatives, he loves nothing better than when an idea with insight marries a nice bit of craft.
His work has seen recognition at most of the industry's major award shows, as well as some minor ones that no one has ever heard of.
He's also recently received some very flattering industry write-ups about his first foray into directing, with his Drinking and Driving AFTERTASTES campaign.
When he's not busy harassing accounts people, clients and producers with last-minute polishings on pretty much everything, he loves hanging out with his wife and three boys at his brand spanking average WFH office.