BEST TV
It's the day after the Oscars, and while we're not (yet) part of the Academy of Motion Picture Arts and Sciences, we are honoured to be this week's Academy of Best Ads on TV. So without further ado, let's move on to the awards. The award for best picture goes to a powerful film from Argentina - Movistar '
Door
'. It's built around a simple but shocking insight. None of us saw the plot twist coming. Standing ovation from us.
The runner-up is less of a film, and more like a weird episode of Pimp my Ride - RACV Pet Insurance '
Wheelchair
'. Of course our injured four-legged friends deserve awesome gear. And at a time when seemingly every dog has an Instagram account, the idea of kitting them out with cool accessories sounds like a good one.
BEST PRINT
The award for best print goes to the clever tourism campaign from New New Zeeland (no that's not a typo), Coastal Pacific's '
A new New Zealand
'. The formula of turning a negative PR story into something positive is not entirely new, but doing it in the medium of print is impressive. Using the negative headlines for their own campaign is a smart judo move.
We're not completely sold on the other print executions of this week, but this one from
Tradus
is simple and gets the point across.
BEST OUTDOOR
The award for best outdoor goes to a campaign that turns the billboard into a live stage - Rokid Me '
Handheld Concert
'. This billboard is certainly more entertaining than most other billboards and we can definitely picture Lady Gaga and Bradley Cooper performing here.
The runner-up Berger Paints '
Truck Art Childfinder
' is also a new use of media, turning trucks into missing children posters. There have been many memorable campaigns around this issue. This one is nicely crafted and based on a clever media strategy - as the trucks reach areas that other media couldn't.
BEST INTERACTIVE
The award for best interactive goes to... Pose '
Gender Neutral Subtitles
'. Our school Spanish doesn't go much further than 'Donde esta la biblioteca', but after watching the case study we understand how these subtitles help fight a sexist construct in the Spanish plural. It is a good use of media and a smart way of tackling this issue. Let's hope the show is as good as the subtitles.
As a runner-up we picked Diesel's latest activation '
SIDE:BIZ
', that aims to turn followers into influencers. The fashion brand has spoiled us with amazing campaigns in last few years, and although the wider campaign is great this specific part of it feels familiar. But we applaud the brand's commitment to empowering the consumer. If we could give out a lifetime award, Diesel would be a strong contender.
BEST RADIO
The last category is radio. And the award goes to another brand that has consistently delivered memorable creative campaigns - DB Export '
Worksite
'. The idea of saving trees by creating a radio ad instead of a print campaign could have been horrible, had it been executed in a serious way. Luckily, the tongue-in-cheek writing of this radio ad makes it work. The radio ad is certainly better than the print ad it's describing.
Finally, just like at the Oscars there's an awkward handshake moment. This week's radio runner-up Hawkes Bay Regional Council's '
Look Right, Look Left - That time John Key didn't
' teaches the listeners a very important history lesson: bad things happens to those who don't look right and left through nice writing.
And that's all from of us, thank you and good night
Jim Nilsson & Jacob Bjordal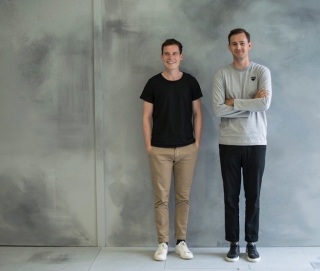 This week's best ads judges are Jim Nilsson and Jacob Bjordal, a senior creative team from m:united/McCann London.
Once upon a time in Stockholm, Jim met Jacob. After graduating from Forsbergs School of Design and Advertising, they moved to London and ended up becoming senior creatives on Microsoft and Xbox at McCann. Apart from playing a lot of video games ("research"), they worked on campaigns for Tomb Raider, Halo, Xbox Design Lab, and more.
In 2016 and 2018 they were named among the top ten most-awarded creatives in the world. Other career highlights included winning McCann London's first Cannes Grand Prix ever, and creating the second most-awarded outdoor/print campaign in the history of the Gunn Report.
They lived happily ever after.