BEST TV
Winner: McDonald's '
Books
'. A lot of work has been done trying to depict the experience of reading a book and this interpretation felt both fresh and spot on. It's a perfectly executed, PG friendly acid trip, that charmed me into actually wanting to feed my children fast food. No small feat.
Runner-up: Amazon Alexa '
Ironing
'. After many dark years, I'm so happy to see that the use of humour is once again permissible. This spot could've benefited from a bit of shorter edit but that aside it still delivered a sound concept linked to an actual product benefit and it was good for a larf.
BEST PRINT
Winner:
Biti's Hunter
. This one gets a nod purely for execution. There wasn't any concept to speak of but maybe sometimes it's OK for something to just be visually beautiful? And this print was certainly well crafted and really nice to look at.
Runner up: Training professional '
Soccer
'. To be honest I think that this piece might be opportunistic and potentially even a tad insensitive given the brand and context. It was however the only other piece that made me feel something and for that, it gets a mention.
BEST OUTDOOR
Winner: Amazon Prime Video '
Borat takes over Bondi
'. The winning formula here was the liberal use of the 'maskini' and hairy skin suit in the entry video. This piece is exactly what it should be - pure entertainment that delivers the perfect hook to promote this particular movie.
Runner up: RNIB '
Design for everyone
'. Award shows have been teaming with accessible product design in the last few years and I sincerely hope that this submission isn't purely an awards play. What I liked about this piece is that it delivered insights that made me rethink my perspective on something as everyday as a home pregnancy test. There's a real human need for this product and I hope that someone makes it happen.
BEST INTERACTIVE
Winner: Volvo cars '
Volvo marathon sound
'. This is a simple, smart idea that uses sound in such a compelling way. It would've been tempting to go with a sexier medium but if you're trying to convey the atmosphere and collective mood of a marathon, what better way than through sound?
Runner up: #MeToo '
Me too, act too
'. This piece could really benefit from an entry video to help explain and unpack the idea. Fortunately, I'm well-known for my dazzling tech savvy and also have easy access to Google. This gets runner up because there's something really interesting about their proposed use of blockchains. I also liked that this campaign had a very practical activism component at its core which felt like the perfect logical progression of Me Too.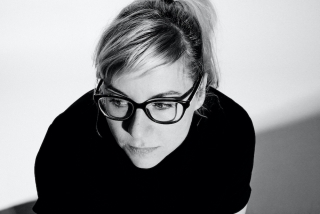 This week's guest judge is Jenny Glover, executive creative director at Juniper Park/TBWA, Toronto.
In 1996 Jenny completed her law degree and to the delight of her parents, got a job as a lowly paid copywriter. After spending 20 years working in South Africa she moved to Toronto and is currently peddling her particular brand of darkness as an executive creative director at Juniper ParkTBWA.
Jenny co-founded Open Chair, the South African industry gender equity initiative. In 2014 she was invited to present a master class on her award-winning Mercedes-Benz campaigns at the Cannes Lions festival.
Having won golds at every major international award show and a coveted Cannes Grand Prix, she has gone on to judge on numerous occasions at Cannes Lions, D&AD, One Show, Clio and Dubai Lynx and was a jury president at D&AD in 2017.
Her finest achievements are daughters, Grace (7) and Ivy (5), who help her maintain her incredibly chic under-eye rings.