The Sweet Shop is delighted to announce the addition of award-winning directors Andy Lambert and Michael Wong to The Sweet Shop's ranks.
The Sweet Shop will represent English director Andy Lambert in the States, Australasia and Europe, excluding London. The Sweet Shop will represent Michael Wong globally.
Andy Lambert will continue to be represented by Blink in London and Michael Wong by Bistro Films in Prague.
Design and brand visionary Andy Walker leaves central role at Nike Portland to join W+K/Amsterdam
Wieden+Kennedy/Amsterdam announced the hiring of Nike's Andy Walker to the creative team. Walker leaves his leadership position of Art Director, Advanced Concepts Group, Global Brand Design at Nike HQ in Portland to become Creative Director at W+K/Amsterdam, working across all clients under the leadership of Executive Creative Directors Al Moseley and John Norman.
"This is a major coup for Wieden+Kennedy/Amsterdam and we're delighted to welcome Andy on board", said John Norman. "Andy's creative reputation at Nike is already legendary. He's been central to developing a present and future vision for the global Nike brand. We're stoked that he's joining us."
Al Moseley continued, "With a background in design rather than advertising, he's got a fresh perspective on where the ad industry is going, both creatively and conceptually. He's going to have a major impact on the work we produce. Not just for Nike but all our clients are going to benefit from his appointment."
Design award-winning Andy Walker, originally from the UK, has spent the last five years at Nike Portland where he set visual direction of Nike brand communications to consumers worldwide. Projects have included design strategy and execution on high profile global initiatives such as World Cup '06, 2004 Olympics, designing the Nike corporate jet, and conception of the Nike iD retail Space in New York, a first of its kind customization studio for footwear.
"I started out in fashion, moved into sport, then brand design", said Andy Walker, "so moving into advertising seemed like the logical next step for me. I've shied away from it for a while but the bug caught up with me. Once I seriously thought about it, Wieden+Kennedy was a natural fit, in terms of creative excellence, ambition, and caliber of clients. My background is design not advertising, so I'm bringing a fresh approach to the Amsterdam team, extending the offering."
Got some news? or gossip? ... or a viewpoint?

Shifting agencies? Done some good work? Feel like boasting?

Log in & post it!

It'll sure save us some time!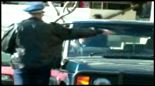 This is probably interesting to any ad region, except that they'd be saying "who the hell is Jason Donovan", so here it is. (beamo).
Jason Donovan Makes Ad Debut In Virgin Mobile's
"Enjoy Our Rates Responsibly " Campaign
Virgin Mobile Australia last week unveiled its new ad campaign, featuring infamous Australian Actor / Singer / Musician Jason Donovan, providing the reveal to a viral tease that kicked-off covertly on the internet in August.
The new campaign, a first for Jason Donovan, seeks to continue the well-established Virgin to Virgin theme which highlights the low text and call rates available to Virgin Mobile customers.
The new campaign was initially leaked online to an unsuspecting public on August 22nd with a carefully seeded faux photo. The photo appeared to be a "paparazzi" shot of Jason getting into his blue Range Rover with a for sale sign in the rear window & his mobile number 0403 527 663 (0403 JASOND) clearly visible. The Range Rover also appeared For Sale on various websites.
Interest in the photo escalated quickly, fuelled by various web forums, blogs and fansites. The story was rapidly picked up by the mainstream media with coverage in the Sydney Morning Herald, on NOVA radio, The Sun Herald, The Sunday Telegraph and various regional radio stations.
In w/c September 12th, Virgin Mobile placed announcement style press and radio ads (featuring Mr Branson himself) confirming that Jason Donovan was indeed a Virgin Mobile customer. The ads urged other customers to refrain from contacting Donovan and to use the rates responsibly.
By Sunday 18th September over 5000 calls and texts had been made to 0403 JASOND and a number of prank videos of people filming Jason being subjected to these nuisance calls were circulating the internet.
The core campaign was unveiled on Sunday 18th September in a series of voyeuristic TV commercials where viewers see Jason Donovan in a variety of compromising situations, being bombarded with calls and texts of adoration (& abuse) from his so called "fans". The official style announcement ads and corporate voice-over explain that this footage has been sourced by Virgin Mobile from the internet and is an example of the terrible harassment that Jason is being put through. It urges the public to please not call or text the number published on the screen, 0403 JASOND, and to please use the low Virgin to Virgin 5¢ Text and 5¢/min* call rates responsibly.
After only one week of television advertising 0403JASOND has received over 70,000 texts and calls. The campaign continues until early December.
The campaign, again developed by ad agency HOST and creative partners The Glue Society, has spun the traditional TV ad to viral approach on its head. By leading with a non-branded, celebrity viral element, the campaign achieved early media and customer recognition, spurring on the campaign's talkability. Viral and web activity was engineered by digital agency NetX.
Click here to view the spot:
VIEW
As part of our regular section "inside their heads", we put a few questions to Theodore Melfi – Director @ Area 51 Films (and take a look at his spec spot "the attempt" below)1. So what drew you to the dark side ... directing?
My father always said, "If you want to be something then you better be good fucking at it. Cause life don't treat failures kindly". And since I was not a good plumber, I chose the next most logical career.
2. Doing the gig ... no problem. Getting the gig ... hmmm.
Shooting is icing – I shoot literally all the time – anything I can get my hands on that is not porn… whether it be a music video, short or feature… Getting the job is the job. It's all about the treatment for me. Any monkey can show up with a camera and shoot a board – but can you conceptualize and strategize on paper… Like all creatives must do. Can you present? Can you create on paper? We all know the job is damn near over before one frame of film runs through the gate.
3. The only thing between you and a gold lion is ... (most scripts? The client? The process ...?)
Nothing. Send the boards… See you in France.
4. Shoot days: The lifeblood? The drug? Or accelerated aging?
Shoot days are like Prom night… So much preparation… So much effort… Then the drinking and the afterparty… then poof… It's all over and you've got a few phone numbers, several best friends and a tough case of gonorrhea.
5. The Pack Shot ... The devil incarnate?
What's a pack shot? Is that a porn term?
6. What's your personal secret to managing all of the "personalities" involved in any one project?
Calm. Peace. Patience. Every leader needs to create an atmosphere of safety. We are going to get the job done. It is going to turn out famously. Every problem is its own solution. Every unforeseen circumstance brings us one step closer to discovering genius.
7. Shoot with your mobile/ cell phone, edit & post FX on your lap top, output as quicktime, upload to net. Bingo. Now if we just dispense with the client! Where's it all heading? At the end of the day ...
At the end of the day nothing ever changes. Just like your mother. "Oh, this year I'm gonna loose 15 pounds". Sure you are. And this year hi-def is going to replace film… Sure it is. And this year client direct will eliminate the agency… Sure it will.
Here's my theory…
People like to say shit. And they say shit all the time. Some say shit because they truly believe shit will happen. But most say shit just to be saying shit. And since all shit rolls downhill… Well… That's a lot of people getting full of shit.
Good thing we have comedy.
And some recent work from Theodore:
Spots Title: "The Attempt"
Click here to view the spot:
VIEW
Commentary from Craig Lederman, Brian Morgan, and Ted (the director).
It can be a common theme in this business: frustrated creative folks banding together to shoot something on the edge...
Writer Craig Lederman and Art Director Brian Morgan approached director Theodore Melfi with an idea about a young man trying to commit suicide... Utilizing the fumes of the new Toyota Hybrid Prius. "The Attempt" is an utter failure, thanks to the super low emissions of the environmental friendly Prius.
Melfi directed the spot through his production company Area 51 Films (Santa Monica). Executive Producers Phyllis Koenig and Preston Lee supported the project on the heels of another commercial - the old piggy back approach.
With the help of friends in the production world, the spot was edited (Frank Effron @ Cut and Run), transferred (PJ @ Company 3), mixed (Mark Meyuhas @ Lime) and then emailed to ten million people and... Here we are.
DDB Singapore Executive Creative Director, Neil Johnson:
"Based on a fresh creative platform Like Nothing on Earth' the TVC is based on the premise that an Air Force is a blend of its people and its technology. The technology is ready. Only a select few have it in them to propel it. And how these world class people are created is told through visual metaphors. It is this combination of people and technology that results in a Force that can respond like nothing on earth".
Creative Director: Neil Johnson/ Terrence Tan
Account Mgt: Alan Lim/ Jimmy Yar/ Chris Chua
Writer: Christopher Lim, Alex Kuo
Art Director: Joel Chin, Terrence Tan
Director: Peter Cherry
Production House: Fluid Productions
Post-Production House : Infinite Frameworks
Media : Starcom Media
Publicis & Hal Riney Continues to Strengthen Integrated Capability
with the Addition of Two Award-Winning Creatives
Ken Cook and Dominic Goldman to Further Heighten
Creative Focus on Integration and Interactivity
San Francisco, CA – October 3, 2005 – Publicis & Hal Riney today announced the appointments of two award-winning, senior creatives. Former head of the Microsoft team and all integration efforts at MRM Partners of McCann Worldgroup, Ken Cook joins the agency as Senior Vice President, Worldwide Creative Director–Brand Integration. Dominic Goldman joins from Goodby, Silverstein and Partners as VP Creative Director Interactive. Both are new positions created to provide clients with a heightened level of focus on integration and interactivity, enhancing their ability to compete in today's evolving marketing environment. The hiring of Cook and Goldman closely follows the addition of brand integration specialists Jim Consolantis and Jamie King and further enhances the agency's integrated capabilities.
"Both Ken and Dominic are award-winning creatives who make a habit of staying two steps ahead of industry trends," said Jae Goodman, Co-Executive Creative Director. "Their addition to the team shows our commitment to putting integration and interactivity at the center of the creative process. We will continue to add talent that pushes our entire team to deliver a creative product that meets our clients' very aggressive business goals by reaching customers in new and powerful ways. Ken and Dom will help us create consistent, effective messaging across all media – from traditional to the most cutting-edge."
Cook, an 18-year industry veteran, has been continually recognized for his accomplishments across various disciplines, including marketing and communications design, packaging and corporate identity. He will report to Senior Vice President, Worldwide Creative Director, James Consolantis, and will be responsible for various disciplines as well as outside agencies and suppliers to achieve seamless integration for all Publicis & Hal Riney clients. Cook's experience developing new brands and marketing ideas that are extendable through the line will be an invaluable addition to the team.
Goldman will report to Executive Creative Directors, Jae Goodman and Jon Soto, and will leverage more than 10 years of international experience to drive client marketing and branding strategies centered around interactivity. His belief that interactive should be equally deserving of big ideas as any other component will help revamp the creative process, and he will be responsible for driving that thinking throughout the organization, as well as connecting with other Publicis agencies.
"Advertising today isn't about taking existing ideas and tweaking them for new media; this is a fundamental shift in the creative process," said Jon Soto. "Ken and Dominic will be involved at every level of the process—from strategy through execution—to make sure we're always pushing ourselves and our clients to use new media in effective ways and to rethink core ideas when necessary."
Ken Cook
Prior to joining Riney, Cook was Executive Vice President and Executive Creative Director of MRM on the Microsoft business, where he was integral in building the team that grew and supported that account. He was responsible for the technology giant's customer relationship management and direct and interactive efforts as well as ensuring complete integration with other agencies. When Cook founded his own design, branding and design firm, Brandtank, he leveraged research and a strategic planning focus, more typical of an agency model, and combined it with new media and the latest technology to produce strategy-based, innovative and award-winning solutions for clients. Previously, Cook was Senior Vice President, Brand Design Group Head at McCann, where he spearheaded a brand redesign for the Oakland A's and created the first "Brand in Advertising" tools designed to guide the Microsoft work globally. He's also served as Vice President, Creative Director of Brand and Advertising at Bank of America, founded and managed his own design firm, and held various creative positions at Siegel & Gale and Bright & Associates of TBWA/Chiat/Day.
Cook's work has been honored by national and international design, advertising and communications competitions such as Communication Arts, the LA Art Directors Club, One Show, The New York Art Directors Club, Society of Publication Designers and the San Francisco Show. His work has also been featured in many books and industry publications such as The Annual of the Type Directors Club, American Corporate Identity, Graphic Design USA (annual of the AIGA), The AIGA Book Show Annual, Graphis and a number of print regional design annuals. Cook's work resides in the permanent collections of the Library of Congress in Washington, D.C., and the communications archives at Columbia University, New York City.
Dominic Goldman
Goldman joins Riney from Goodby, Silverstein and Partners where he was Group Creative Director for a broad spectrum of businesses, including Adobe, Hewlett-Packard, Subway, Milk and Specialized. Prior to his time at Goodby, Goldman held several positions at Ogilvy & Mather's Singapore office, culminating in Creative Director and head of the interactive group. Although he delivered exceptional work for Nokia, Volvo, Levis, The Economist, DHL, SPCA, Guinness and HOG, Goldman is best known for his part in elevating OgilvyOne to the number one creative position in the worldwide network.
To date, Goldman has achieved recognition for his work at numerous international awards shows, including The Clios, One Show, New York Festivals, Cannes, D&AD and Communication Arts. He has also served as a judge for many international award shows, including The One Show and The Clios.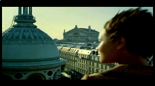 We've asked a few of last week's featured creatives a few questions ... to try to get inside their heads:
Tim Hearn and Graham Cappi, creatives at TBWA/London
Q: You've got a great idea. Who's the most difficult to slip it past?
A: The one who doesn't understand what a great idea is...
Q: It's all about the work. That's why partying is off the agenda.
A: Yes. Because otherwise, it's all about partying and work is off the agenda. And you're out of a job.
Q: 10% inspiration. What's the other 85%? (mathematics is certainly of the agenda)
A: 80% malt, hops, barley and pure spring water. 5% luck. (If you're only prepared to give 100%, forgo the luck.)
Q: Publicity. Who needs it?
A: Certainly not Tim Hearn and Graham Cappi, creatives at TBWA/London.
Q: If all copywriters are working on their novels, what are art directors working on?
A: Children's novels.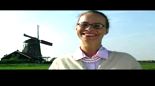 Guest comments from The Two Pauls, creators of our featured spot "Dutch Coarse"
We are the Two Pauls (Paul Best and Paul Fraser) and we are founder members of a creative collective that doesn't have a name yet. It's been going for two months and 'Dutch Coarse' is the first work to go live. We work with other people to get good work out there, instead of disappearing into the bottom drawer as the client changes his mind yet again.
To take the line "Work like you don't need the money" the collective will only produce work we think has a good idea, even if it costs us. We are currently in the Dutch media for developing protest flags to put in dogshits (a major problem in Amsterdam) with lines like "My owner is an asshole".
So that's shit and swearing. Expect something about sex from us next month.
This week, we've put a series of questions to a few TV producers around the globe trying to get inside their heads.
Amongst them ... Rod James, long time Head of TV, M&C Saatchi Sydney.How do you choose directors? What's the usual process?RJ:
The most important thing is picking a director and production company producer you can trust to deliver, and with that their track record (ie their reel) is obviously very important. Often I work with directors on a repeat basis, and I see this as no different to using the builder you trust. If they did a great job on your last house why wouldnt you consider them for a new campaign? That's why Phil Meatchem was chosen to direct our fantastic new brand tvc for Optus. Having shot many great commercials for us I knew Phil would deliver on Optus and he did a superb job along with Animal Logic's wonderful post work. That said its also great to meet and work with the new breed of directors. In just the last year we've shot with Cherub's Sam Lang and Nash Edgerton, POD's David White, Revolver's Jess Bluck, Silverscreen's Michael Wong and Elevator's Bruce Allan. All of these were first timers for us and all did a really great job. I also believe the production house and their producers are very important. Companies I regard highly such as Film Graphics and Revolver are run by fantastic EP's Michael Cook and Michael Ritchie who have an agency background and understand what's needed without the bullshit.
Is there enough time in the day to watch all of the incoming reels?RJ:
The nature of a producers job and the usually crazy work load means that its physically impossible to watch a constant stack of reels every week. I'd love to sit and watch them all day but unfortunately the never ending hospital queue at my door has to come first. I know from speaking regularly to colleagues like Ali at Saatchi's and Brendan at Burnett's that they feel exactly the same given our hours. It may not happen overnight but I do see all the reels sooner or later and I find the experienced production house producers or ones who have worked both sides of the fence understand this. Ultimately if there's great talent out there they wont miss being noticed. Well designed websites are also a smart way to go now as they can be viewed anywhere instantly.
The producer is always the last to leave the looooong post sessions. True or false?RJ:
As I type this I'm sitting at Beamo's late on a Thursday night recording a track for a pitch that has just been briefed and in between this I've got to edit a stealamatic, shoot and edit a casting, and get two other commercials complete, approved and out to air all by tomorrow afternoon. It's just another normal week!
Caffeine management. Any tips?RJ:
For reasons that nobody ever gets I've never drunk coffee in my life so I wouldn't know the difference between Bar Colluzo's finest and a jar of instant. The fact is I simply don't like the taste of it so I stick to my water bottle.
Who are the main culprits for blowing out the budgets?RJ:
More often that not these days it's clients suffering from way too many levels of approvals. It's frustrating when the client who's really the one to approve the work hasn't been to any of the meetings or comes in at the 11th hour.
Does agency producing set you up for a career in the diplomatic corps?RJ:
A good producer is a bit like a good footy coach and team psychologist rolled into one, so I guess it would.
What makes your work successful?RJ:
Using great suppliers and hiring great talent certainly helps. We are blessed with very talented production companies (and great freelance crews), post production companies, editors, musicians, casting directors and more in this market. It's all about relationships. The bottom line is that like every head of tv I can't possibly use every supplier so I have built relationships over time that I know I can trust. For example I've been working closely with Rick Schweikert at FSM for a long time and he and his excellent team have never failed to deliver for me. I'm also blessed with a great team of girls in my tv dept who I've hopefully taught how to be great producers whilst retaining a sense of humility and humour. I try to never lose sight of the fact that whilst we care like hell about the work we're just making ads at the end of the day.
What do you say to suits knocking on your door who suddenly need to have a commercial with an impossible budget on air by Sunday?RJ:
Tremendous
Is it true that Ben Welsh's first name is actually Francis?RJ:
Yep it's true and he loves it when the girls call him Franny.
What are you listening to at the moment?RJ:
Foo Fighters "In Your Honour" as loud as possible.
Inside the heads of Michael Jones & Dave Shirlaw, M&C Saatchi, Sydney.

Last week we saw their featured ad "innovations" for the Australian Cancer Research Foundation, this week we pick their brains as part of our ongoing news category "inside their heads".
bestads - You've got a great idea ... Who's going to be the most difficult to slip it past?
M&D –
M : Dave.
D : Michael
bestads - 10% inspiration ... What's the other 85%? (true creatives won't pick that up)
M&D - inferior subcutaneous nerve neck tension.
bestads - Choosing a director. How do you go about it? (this is the holy grail for production companies)
M&D - Start as 'Jess Bluck' - and if she's not available, wait until she is.
bestads - Publicity ... Who needs it!
M&D - Pub – yes, licity – no.
bestads - Managing your career. The work does it for you. True or false?
M&D -
D: True but creating the illusion of youth works, moisturise daily.
M: Hopefully, but never underestimate the networking potential of a good S&M club.
bestads - your soapbox of choice ....
M&D - Imperial leather. (particularly the gold writing.)
bestads - If all writers are working on their novel, what are the art directors working on?
M&D – Being novel.
This week's guest comments are from Jason Levine (Art Director/Writer), Publicis, New York, one of the creatives on this week's featured spots for the Manhattan Short Film Festival.
The Manhattan Short Film Festival was started by an eccentric Australian friend of ours called Nick Mason. The first screening took place on the side of a truck in Mulberry Street, Little Italy, on Sept 27 1998. In its first year the festival received 316 entries from 16 countries, with the winner coming from the former Yugoslavia.
The following year, the festival relocated to Union Square Park, in the heart of downtown Manhattan, and was judged by Susan Sarandon, Tim Robbins, Eric Stolz, Laura Linney and Roger Corman. Last year the festival received a record 621 entries from 32 countries, and handed the judging to the cinema going public in 7 states. The winner, an Indian film called Little Terrorist, went on to be nominated for an Oscar.
In 2005, the festival will be judged by the public in 30 states in 48 cities, culminating in 160 screenings during one week, 16th – 24th September. The winner will be announced in Union Square Park, Sunday 25th and will receive backing to create a feature film that will be distributed to the same cinemas.
So that's what the festival is about, now about the ad campaign.
My partner, Eric Quennoy, and I were having a late night conversation with the founder of the MSFF, Nick Mason, when he asked us if we would be interested in helping him market the festival for him. We obviously saw a great opportunity to do award winning ads for a film literate client and good friend, and jumped on it.
After a few weeks of struggle we came up with an idea of creating films that were inherently short, with story lines that had absolutely nowhere to go. The first one we thought of was "Memoirs of a Kamikaze Pilot". Soon, we had written a dozen of them: Searching For Starbucks, Exit Strategy for Iraq, The Calf That Would Be Veal, The Dog That Wandered Into The Vietnamese Restaurant, Jimmy's First Time, The Softer Side of Idi Amin, Grandma's Surprise Party, The Man Who Thought He Could Fly, etc.
As far as execution goes, the idea was to make every one of these ads look and feel like a short film, and therefore to incorporate as many of its genres – animation, film noir, documentary, etc. And just like the films in a short film festival, we wanted all these ads to look and feel radically different from one another. The starting point was to actually use a different director for each spot, and for them to bring their unique style to the board. Some directors decided to shoot on 35mm, some with an old Bolex H16 camera, some went digital, and some of the spots are animated. Also, the ads were shot in locations as diverse as London, L.A, New York, Montevideo and Sao Paulo.
It's also worth noting that when we sent these scripts to directors, we were worried about them all gravitating to the same two or three boards. To our relief, however, the directors seemed to find something different in each script that appealed to them as filmmakers.
As we begin to see some of the finished ads, it is amazing to see how different the spots look and feel from each other, which is exactly what we had hoped for.
The truly refreshing aspect of this project has been the passion and generosity shown by so many people. A short film, as everybody knows, is about the struggling filmmaker pulling favors at every turn with the vain hope of one day achieving a slither of notoriety. This clearly seemed to appeal to the countless directors, producers, editors, cameramen, sound mixers, etc, who happily gave their time to work on the project.
Read and post the latest creative news right here: Creative viewpoints, new work, awards, events ... or just gossip.

Got a point of view? Done some good work? Post your news directly onto the site. (Or email it to beamo@bestadsontv.com)

No anonymous postings or comments though. There'll be a bit of a delay so that posts & comments can be checked by the good people at bestads.
AMS – SOS
A helicopter without blades is about as useful as AA cup implants, a Dachshund pointer or a three-legged Lipizzaner. Suburban Films with acclaimed director Jeremy Goodall took on the challenge of highlighting the operations of a non-profit organisation in his new public service announcement. Jeremy has managed to create an analogy of a helicopter without blades as being similar to a service without dedicated donor support.
Agency 8 Seconds and the Suburban Films team descended on the AMS hangar at Cape Town International Airport on a cold, stormy morning. Mercurial director, Jeremy Goodall, bagged the shots despite howling wind that would halt even the steeliest of Janjaweed militiamen, with a plucky crew who contributed their time for the AMS debut. Then onto Frogs Croak Constantia, where the pool scene was shot. Local frogman Michael Snyman did the honours with the underwater shots. The result, crisp, haunting shots that create a sense of unease.
Everyone on the shoot and in post-production really pulled out the stops to assist in helping the AMS craft a sublime, thought provoking commercial. It is perfectly timed to get the SA Red Cross AMS' 40th Anniversary Appeal "off the ground" in 2006 , and to encourage South Africans to make a "birthday gift" to help with expansion of the organisation's facilities and purchase lifesaving medical equipment for its bases.
Enquiries or donations: visit www.ams.org.za or contact Susann at (021) 934-0916 or by e-mail at susann@ams.org.za.
Branston Pickle -  Single handed

The things you can do once you've freed up that other hand!
Project name: Squeezy
Client: Premier
Creative agency: DLKW
Copywriter:  Richard Holmes
Art director: Remco Graham
Planner: Lisa Conway
Director: Guy Manwaring
Producer: Dickie Jeffares
Production company: Therapy Films
Editor and editing company: Mark Edinoff at Peepshow        
Post-production company: Rushes
Audio post-production: Wave
Music Composed by: Mcasso Music
The BCM Partnership, Brisbane, have been busy finish off commercials for Qld transport and the Original Juice company (where some unusual facts about hippos help sell juice).
Client: Original Juice Company
Agency: BCM Partnership
Creative Director: Greville Patterson
Writer: Nancy Hartley
Art Director: James Burchill
Agency Producer: Shane Ford
Production Company: Post Lounge
Director: Ryan Renshaw (Black Lab)
Post Production: Post Lounge
Post Producer: Vicki Lee
Off-Line Editor: Paul Travers
Compositor: Steve Tedman
3D Animator: Duncan MacDonald
Art Director: Zenon Kohler
Electronic Arts - New Work
30" TV spot: Winner Stays On:
We glimpse the personal battle between Rooney and Ronaldinho during a MASSIVE, non-stop Winner Stays On football tournament. Manchester United has beaten Brasil 5-1. Ronaldinho storms off, disgruntled in his yellow jersey. He takes us into a surreal world, where thousands of top teams are packed together, impatiently jostling for their turn on the field. Ronaldinho is saved an eternal wait for another game by his Barcelona team mates – he runs straight back out for another crack at Rooney.
FIFA '06 TV spot synopsis:
20" Teaser: Referee
An irate warden brutally plucks a referee from the 'ref storage room' deep in the bowels of a stadium. The warden drags the ref through hundreds of the world's best teams as he reads out the match fixtures for a never-ending tournament. The ref is over-whelmed at first but slowly rises to the challenge by bravely snatching a ball off nearby Rooney's head and kissing his red card as he tears out into the night.
CREDITS: TV
Ad agency: Wieden+Kennedy/Amsterdam
Campaign: FIFA '06 Winner Stays On (30" advert); FIFA '06 Referee (20" teaser TV spot)
Client: Electronic Arts (Clive Downie, Trevor Uzice, Ian McGregor, Dave Sullivan)
Art director: Rachid Ahouyek
Copywriter: Jon Burden
Creative Dir.: Don Shelford; Joe DeSouza
Producer: Trudy Waldron
Prod. Ass.: Lucy Newman
Account exec: Hazelle Griffin; Nick Howe
Prod. com.: Stink
Producer: Mungo Maclagan
Director: James Brown
CREDITS: PRINT
Art director: Rachid Ahouyek
Copywriter: Jon Burden
Creative Dir.: Don Shelford; Joe DeSouza
Account mgt: Julia Porter; Nick Howe
Media: Alex Barwick
DON'T MISS THIS FESTIVE SEASON'S MOST DAZZLING EVENT - THE CREATIVE BALL
on 9th December in The Ballroom at The Grosvenor House Hotel
Tickets are now on sale for the Creative Industry's most sought after fundraiser event of the year, The Creative Ball. This year promises to be the most exciting yet with an influx of daring acts spicing up the entertainment.
Movers and shakers in the industry are advised to move fast, as tickets for tables of 12 have sold out within days of going on sale. (Only tables of 10 remain for those revellers and charitable hearts who have not moved fast enough.)
Established in 1984, the creative ball raises money for Great Ormond Street Hospital and Save the Children and has been supported by Trevor Beattie, John Hegarty, Jim thornton and Nik Studinski. This year, the Chairman of the event is yet another hugely respected name in the advertising industry, Craig Davis, JWT's Chief Creative Officer, Worldwide.
For more details please log onto www.midsummer.net or call Jane/Lorraine on 0207 631 1648.
For press enquiries please contact Bella or Fiona at CK Publicity 020 7580 5058 or email bella@ckpublicity.com
Two very amusing spots in quite a difficult category from Publicis Mojo Sydney.
Telfast - Photocopier
Client: Sanofi Aventis
Agency : Publicis Mojo, Sydney
Creative Director: Michael Stanford
Agency Producer : Jasmin Ferguson
Creative Team: Michael Stanford - Writer & Georgia Arnott - Art
Production Company: ACNE - Sweden
Director: Rasmus Laumann
Producer : Richard Bjorlin
Metamucil - Big Sandwich
Client: Proctor & Gamble
Agency : Publicis Mojo, Sydney
Creative Director: Darren Spiller
Agency Producer : Jasmin Ferguson
Creative Team: Justin Ruben - Writer & Georgia Arnott - Art Director
Production Company: Exit Films
Director: Glendyn Ivin
Producer : Jane Liscombe
... and very stylish at that
Product : The Wilderness Society
Title : Chainsaw
Agency : DDB Sydney
Creatives : Ant&Alex
Creative Director : Garry Horner
Director : Tony Mahony
Prod. Co. : Zealot Films
Country : Australia
Some very nice animation to get across a serious message.
Studio AKA's Marc Craste's unusual style lends great sensitivity to this dramatic story line where a rabbit, encouraging abused children to escape their problems and work towards a brighter future with the Scottish organisation, Children 1st (formally the Scottish RSPCC).
The 30 second television commercial was animated in 3D using Softimage | XSI.
Client: Children 1st
Agency: Leith, Edinburgh
Agency Producer:
Director: Marc Craste
Production Company: Studio AKA
The roly poly cup?
See NZ's steepest rugby game yet!
Featuring an all-star team of ex-All Blacks including
Joe Stanley, Walter Little, Craig Innes, Bernie McCahill,
Steve McDowell and Andy Haden.
Come along and watch them tumble.
Creative Director Jeneal Rohrback
Art Director Jeneal Rohrback
CopyWriter Steve Girdlestone
Account Director Patrick Hancock
TV Producer Zoe Yendell
Director Jeneal Rohrback & Steve Girdlestone
Editor Duncan Munro
Select your region so that you find the news that's relevant to you.

... over there on the left ... see? .... "Regions"
In a new spot for The Edge Radio Station, a fast talking escape artist tries to talk his way out of a tricky situation.
AGENCY: COLENSO BBDO
AGENCY PRODUCER: JEN STOREY
WRITER: KIMBERLY RAGAN
ART DIRECTOR: REBECCA JOHNSON POND
PRODUCTION COMPANY: SILVERSCREEN PRODUCTIONS AUCKLAND
TITLE: THE EDGE
DIRECTOR: Adam Stevens
PRODUCER: Mark Foster
D.O.P: Ben Freedman
EDITOR: FIONA HAYDEN
VISUAL EFFECTS: OKTOBOR
PRODUCTION DESIGNER: JULES COOK
Rubin Postaer and Associates have just completed an impressive and diverse series of new spots for Honda. We'll just mention a couple of favourites here."Tail Pipe" / Civic Si
Agency Producer: Gary Paticoff
Copywriter: Camille Sze
Art Director: Nathan Crow
Creative Director(s): David Smith / Joe Baratelli
Director: Shynola
Production Company: The Director's Bureau
Editor: Shynola
Music: "Galang" by MIA
"Unbearable Toll" / Ridgeline
Agency Producer: Brian Donnelly
Copywriter: Adam Lowrey
Art Director: Chuck Blackwell (VP, Associate Creative Director)
Creative Directors: David Smith (Sr. V.P., Creative Director) and Joe Baratelli (Sr. V.P., Creative Director)
Director: Michael Downing
Production Co: Harvest Films
Editor: Mark Goodman / Terminal Editorial
Music: Stimmung / Jason Johnson
(NYC) Travis Kopach has joined (the now corporation) as Editor. Kopach, just completed his first gig at (the now corporation) A :30 Verizon Wireless spot for McCann Erickson via directing team Guard Brothers of Villians.
Kopach, who also directs, recently directed two music video clips airing on MTV Europe and the US. "Isabelle" by Koufax - for Doghouse Records was just completed last week.
The clips were co-produced by (the now corporation) and Prod. co., Fashion Bleeds.
Jeannette Prostowich joins (the now corporation) as Editor. She previously worked as cutting assistant for Nelson Leonard and Owen Plotkin of (the now corporation). Jeannette recently cut two spots for MTV2 and four for MTV with Reginald Pike director Lena Beug. She recently cut a :30 Tylenol spot for Deutsch directed by Barbara Kopple of Nonfiction Spots.
There's now a nude version of the vodafone volleyball ad (that previously featured on bestads with censored black squares). But you'll have to harass these guys if you want to see it:
Title: National Nude Day
Agency: Lowe (Auckland)
Creative: Daniel Crayford, Paul McGreevy
Pro. Co: Yuk Foo
Country: New Zealand
Just in from Publicis Mojo NZ.
Production Company: Curious
Director: Chris Mauger
Producer: Tara Riddell
Creative Team: Mikhail Gherman, Leighton Dyer, Nigel Clark
Agency Producer: Anna Randall
Client: Glassons
Greetings from ADC,

If you'd like to receive the ADC 85th Call for Entries by snail mail, we'll need your mailing address. Please go to http://register.adcglobal.org/member/join and fill out the required fields.

If you wish only to receive emails from us, there's no need to take any further steps.

If you already have an ADC account, please log in at here to make sure we have your most updated information.

Got questions? Contact us at membership-register@adcglobal.org

Warm regards,
Your friends at the ADC


The Rakes "22 Grand Job" ... Office Life a la Tyep2error
Prolific directing duo, Type2error, forgo political correctness to create an ironically poptastic video for The Rakes latest single, '22 Grand Job'. Using shamelessly sexist stereotypes of secretaries, Type2error illustrate office life, Rakes-style. The video is set to receive 70+ plays per week on MTV2.
Artist: The Rakes
Title: 22 Grand Job
Airdate: w/c 26th Sept 2005
Production Company: Godman
Directors: Type2error [Matt Simmonds & Ed Emmerson]
Producer: Lara Schachat
DoP: Luke Scott
Editor: Steve Ackroyd
Record Label: V2
STOCKHOLM, September 23, 2005 – Showcasing the new Chevy HHR, "HHR Exterior" marks a collaboration between FilmTecknarna (http://www.filmtecknarna.se) directors David Nord and Boris Nawratil, and advertising agency Campbell-Ewald.  Set to a pulsing techno beat, the spot uncovers the magic in every aspect of the vehicle, from its wheels and headlights to its logo, grill, and color. 
"The agency wanted to create something surprising, yet relevant to the print campaign they were working on, which was pop art inspired, vivid in color and aggressively framed," said Nord and Nawratil.  With this in mind, the directors designed a number of test animations.  A dialogue between the directors and the agency led to the concept and look of the finished product, a graphic, pop art-inspired interpretation of the brand new Chevrolet HHR.   
"HHR Exterior" opens tight on an abstract image and pulls out farther and farther until we realize we're looking at the headlights of the HHR.  The intention is for the viewer to walk away from the experience knowing the vehicle, and remembering it.  "It's 'in-your-face' without losing the elegant design aspect," said the directors, who admired the client's willingness to approach the launch spot in such an unconventional manner.  "After all," he observed, "it's pretty out there."
Prod. Co.: FilmTecknarna/ Stockholm, Sweden
Director(s): David Nord, Boris Nawratil
DP: David Nord, Boris Nawratil
EP: Lars Ohlson
Producer: Sussanne Granlof 
Agency: Campbell-Ewald, MI
ECD: Willliam Ludwig
CD: Brent Bouchez
Art Director: Robin Todd
Copywriter: Nathan O'Brien
Agency Producer: Mary Ellen Krawczyk
Editorial: Filmtecknarna/ Stockholm
Editor: David Nord 
Post/Effects: FilmTecknarna/ Stockholm
Song Title: Music Revolution Starts Now
Artist: Scumfrog/JSM Music,NY
Shoot Location: Stockholm, Sweden
« First
« Previous
Next » Last » 876 of 876
Gold
sponsors
Silver
sponsors
Search
blog
Members
Past guest
reviewers
Latest
news
Blog
categories
Blog
archives
RSS
feed

Visit Campaign Brief for Australian creative
advertising news